We will have a one hour early dismissal on Wednesday, November 24. We will not have school on Thursday and Friday due to Thanksgiving break. Have a great Thanksgiving break!

Second grade students engaged with reading nonfiction text through PebbleGo!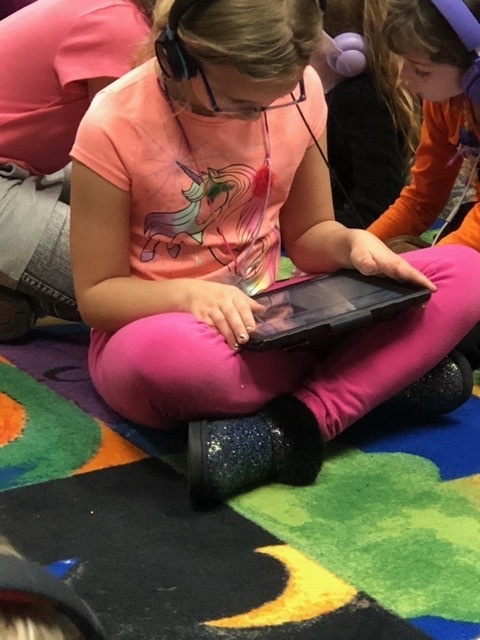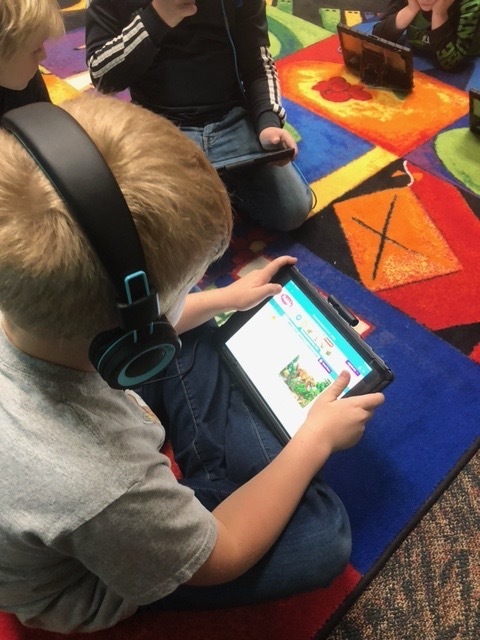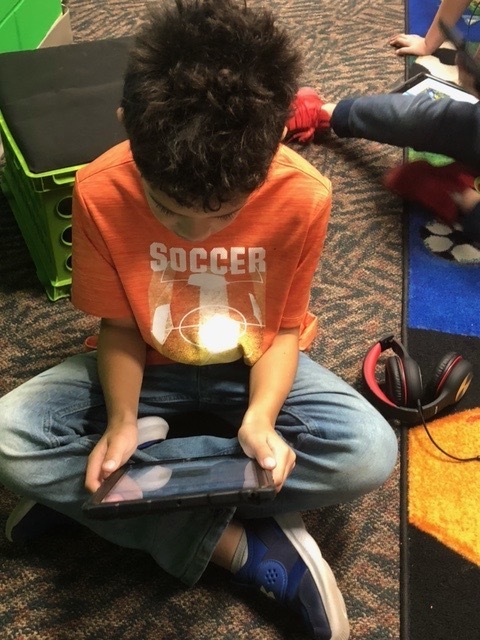 All of 3rd Grade was able to celebrate the end of Tatum's Chemo with cupcakes! Congrats Tatum!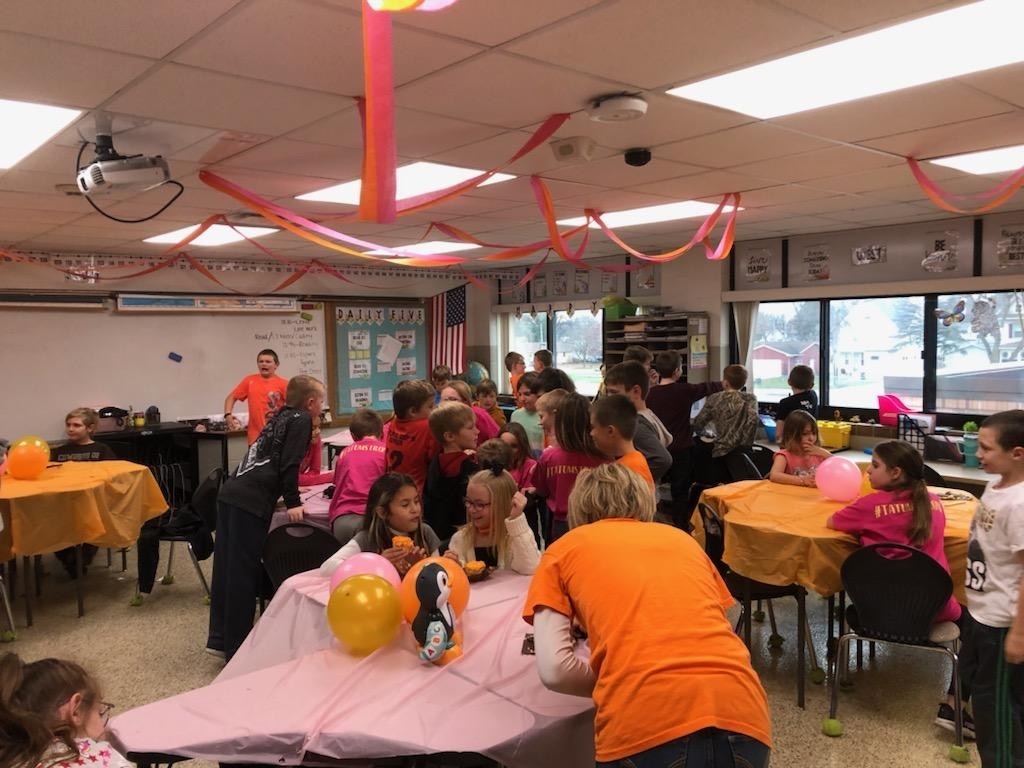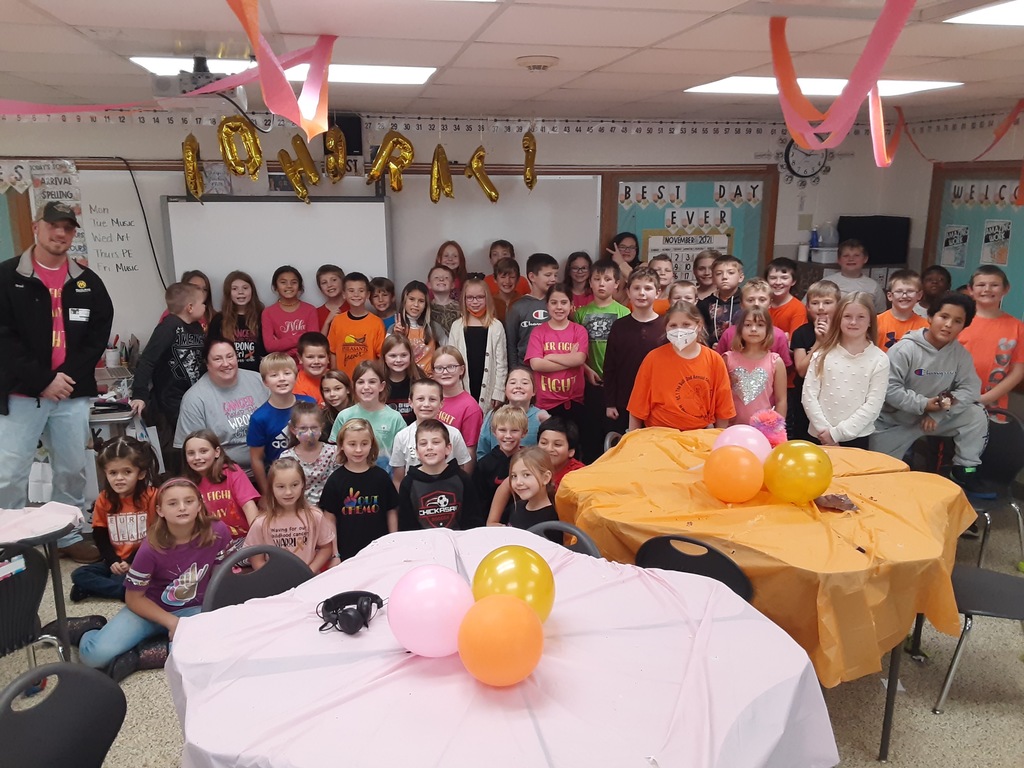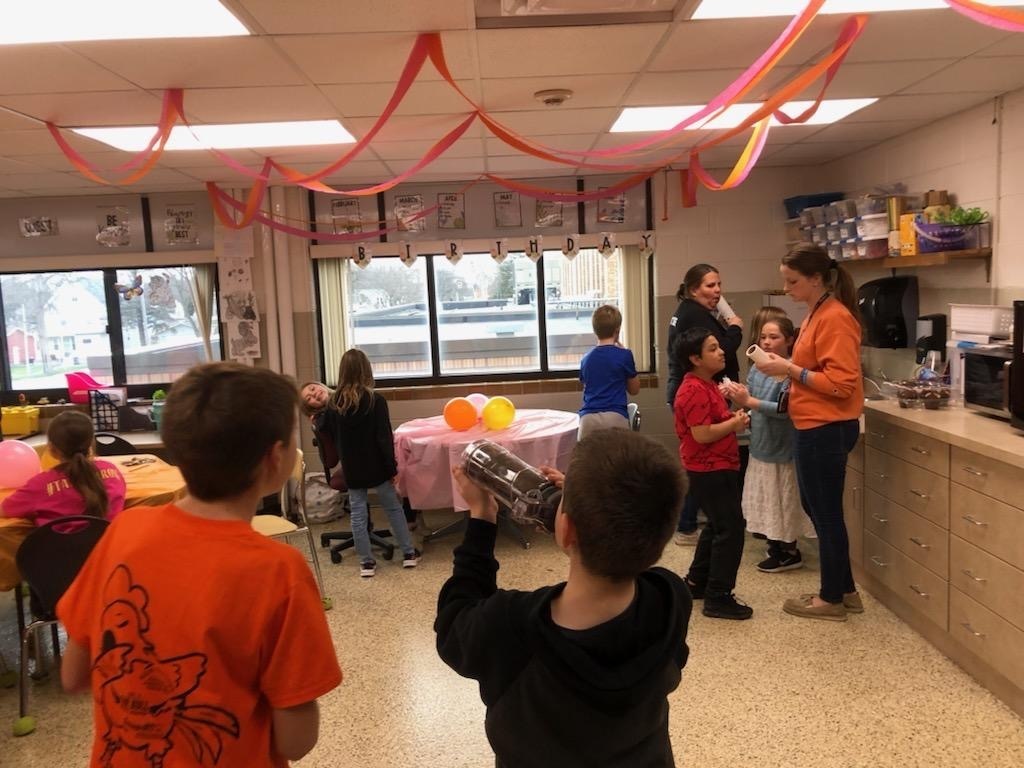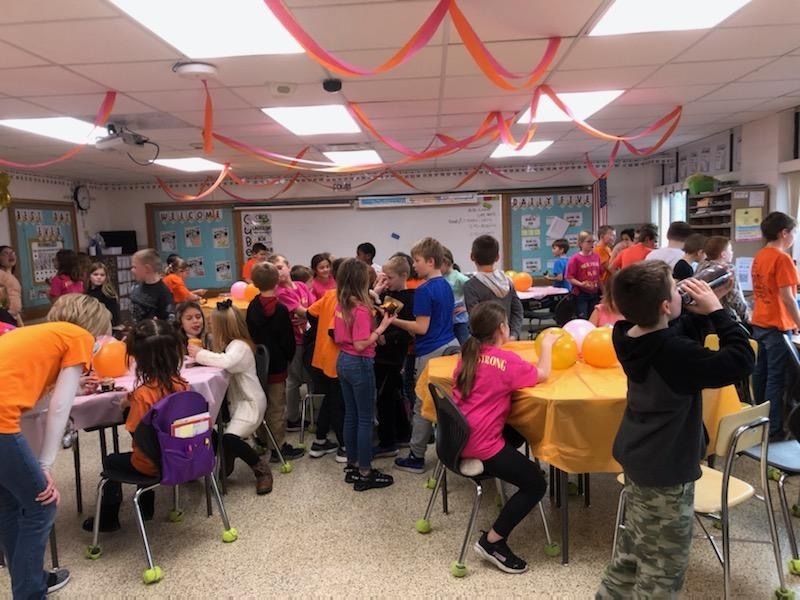 High School gym students being good role models for our middle school students during TRIBE time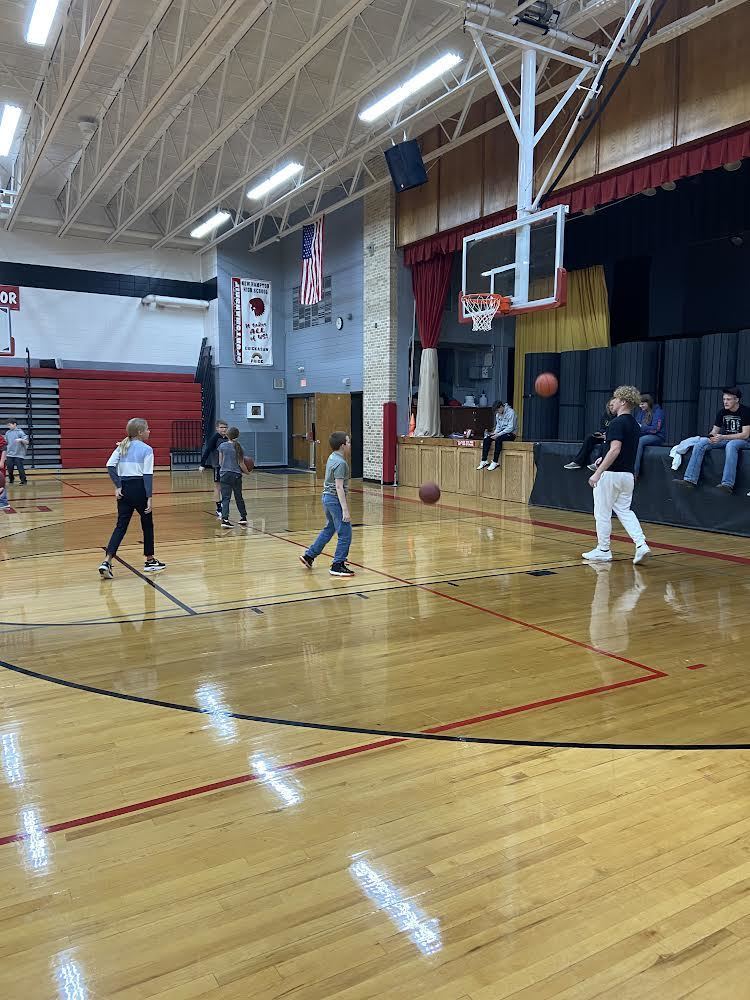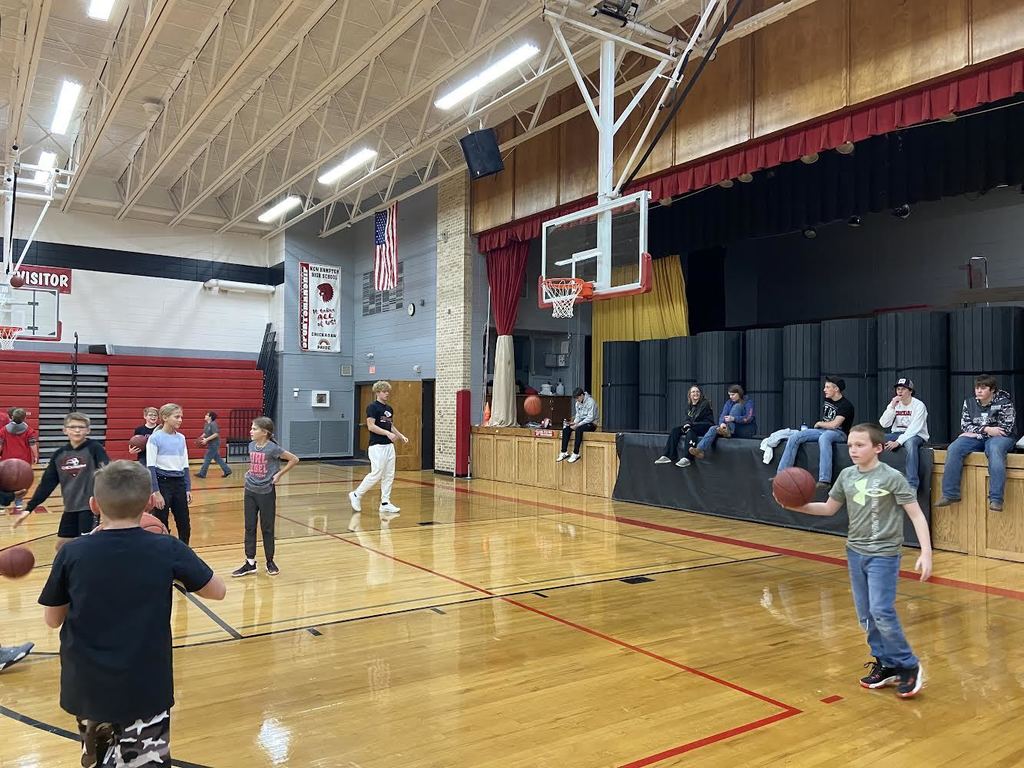 Middle School teachers got together this morning for some breakfast and socialization before school.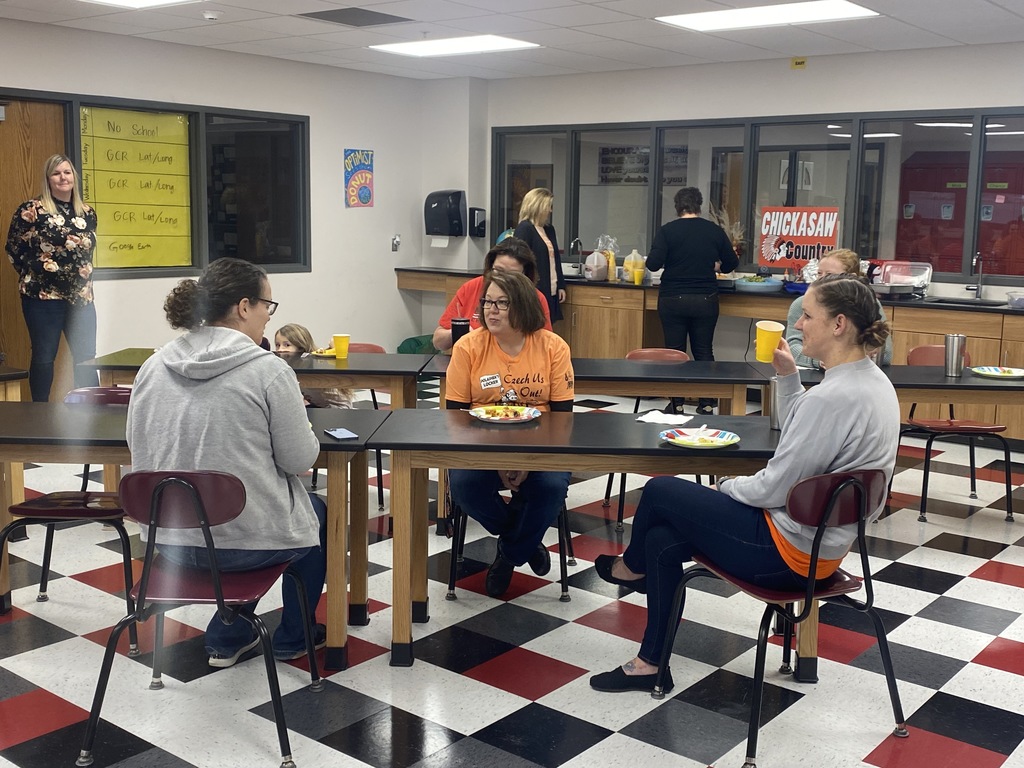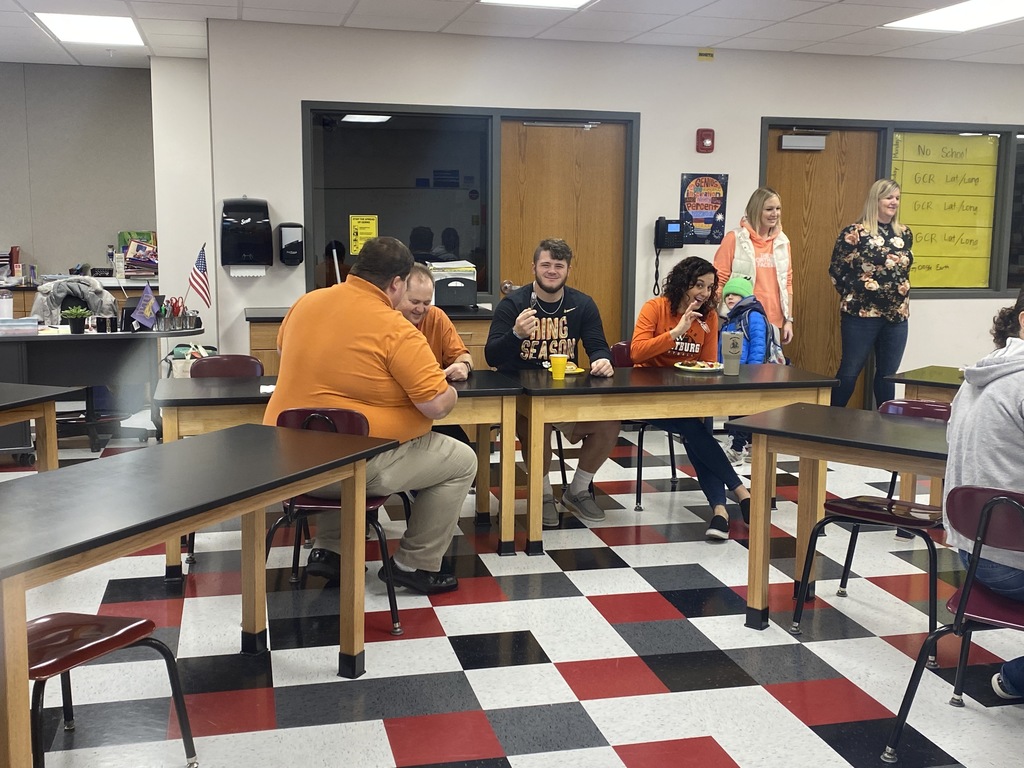 4th graders in Mrs. Schwickerath's class are in a respectful debate as "fish" and the "fishbowl" students are listening for one strong fact shared. Is the city or country better?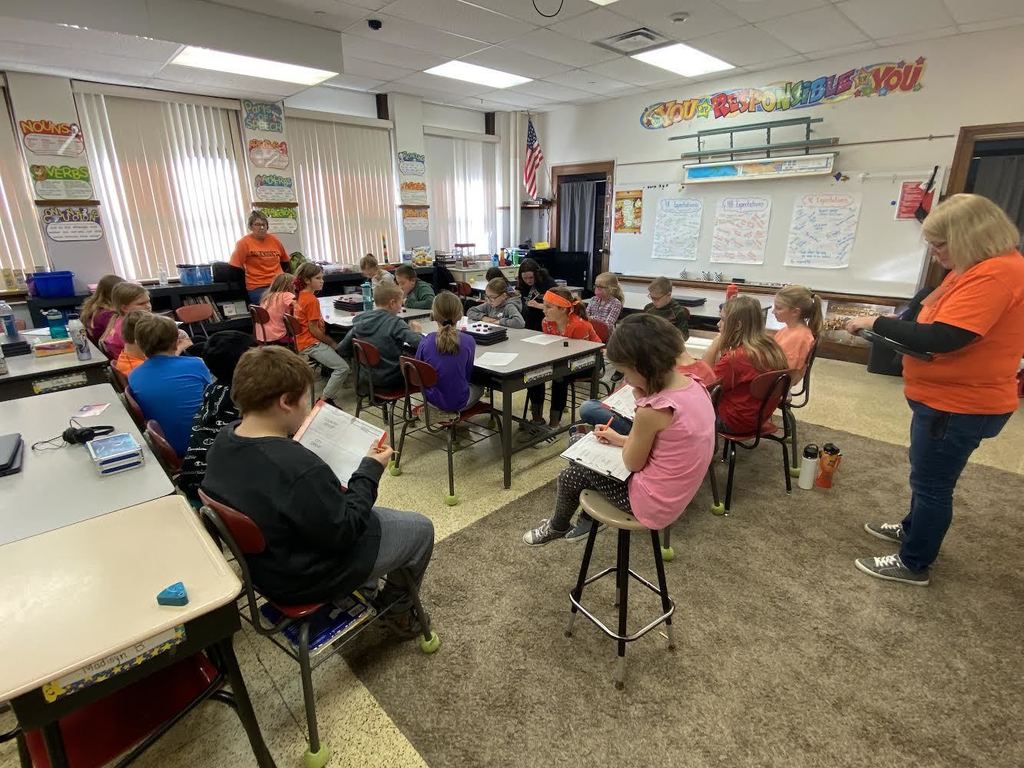 Congratulations to our October TRIBE students of the month: Ace Boehmer, Jericho Scott, Alex Orthaus, Ace Boehmer, Sloan Dungey, and Corbin Schwickerath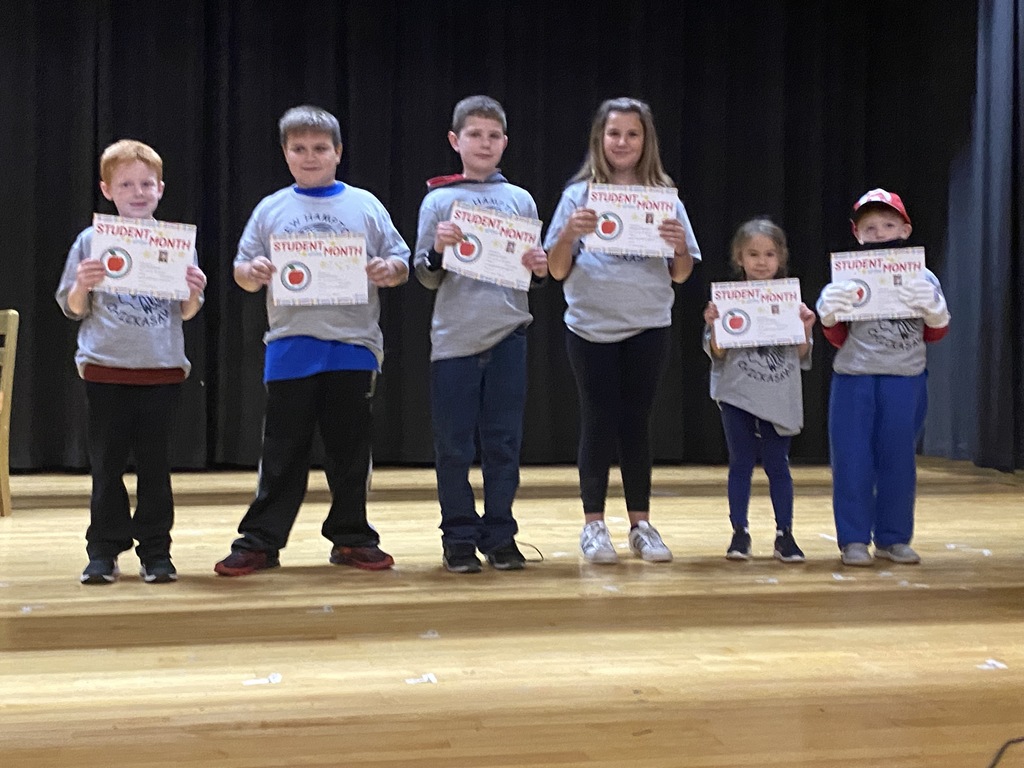 Here is our latest NHMS News! We have special 5th grade reporters in this one! This will also be our last one until after Thanksgiving. Enjoy!
https://youtu.be/CuSEOl0XSVA

Mrs. Schmitt's 7th graders have been doing an excellent job during Middle School F.C.S. (Family & Consumer Science)! Today was a pancake lab. Ask your 7th grader to make you breakfast at home. They have the skills to do it.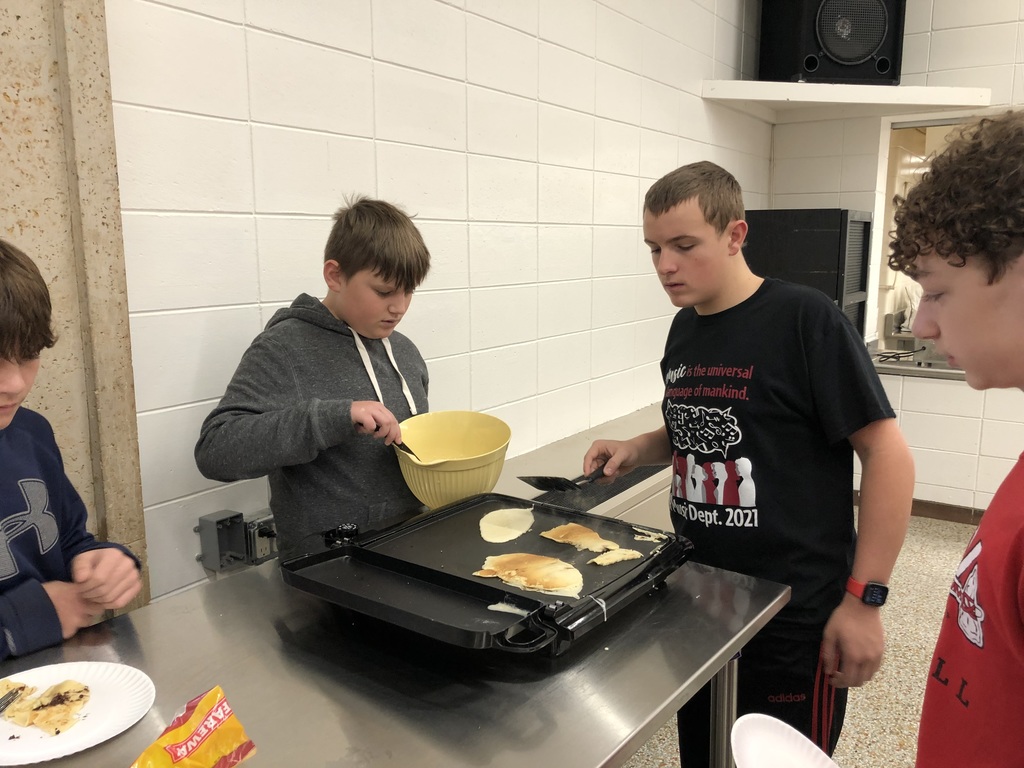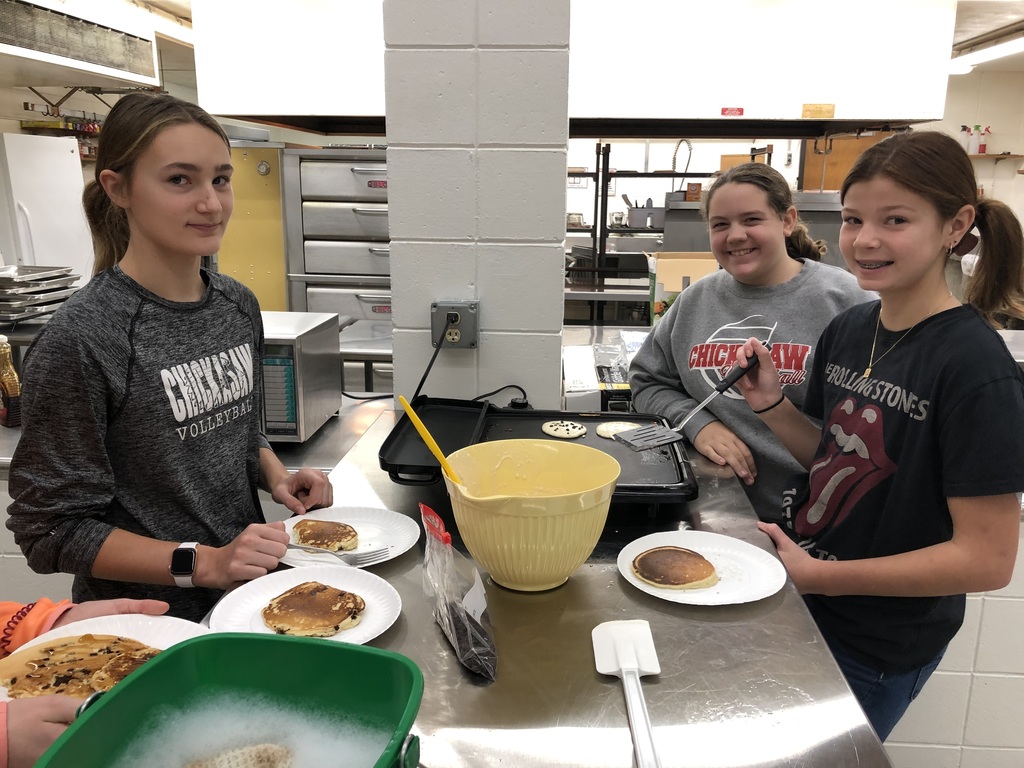 Lance's first rehearsal last night with everyone together. They think they said there are 1088 musicians here at all state.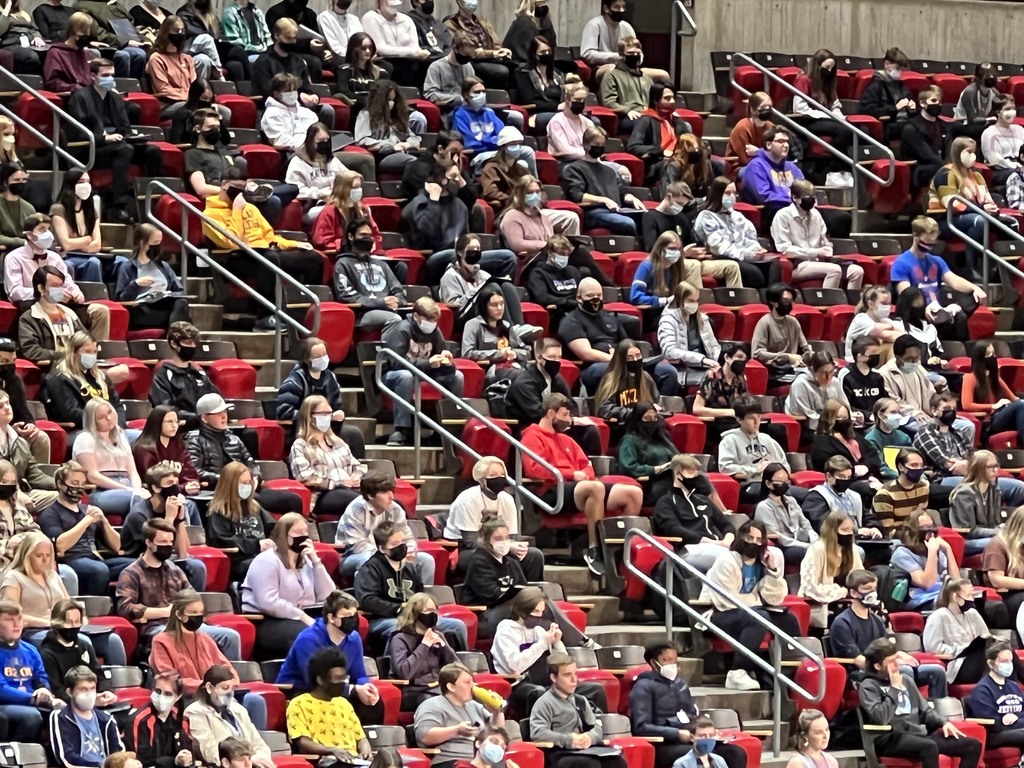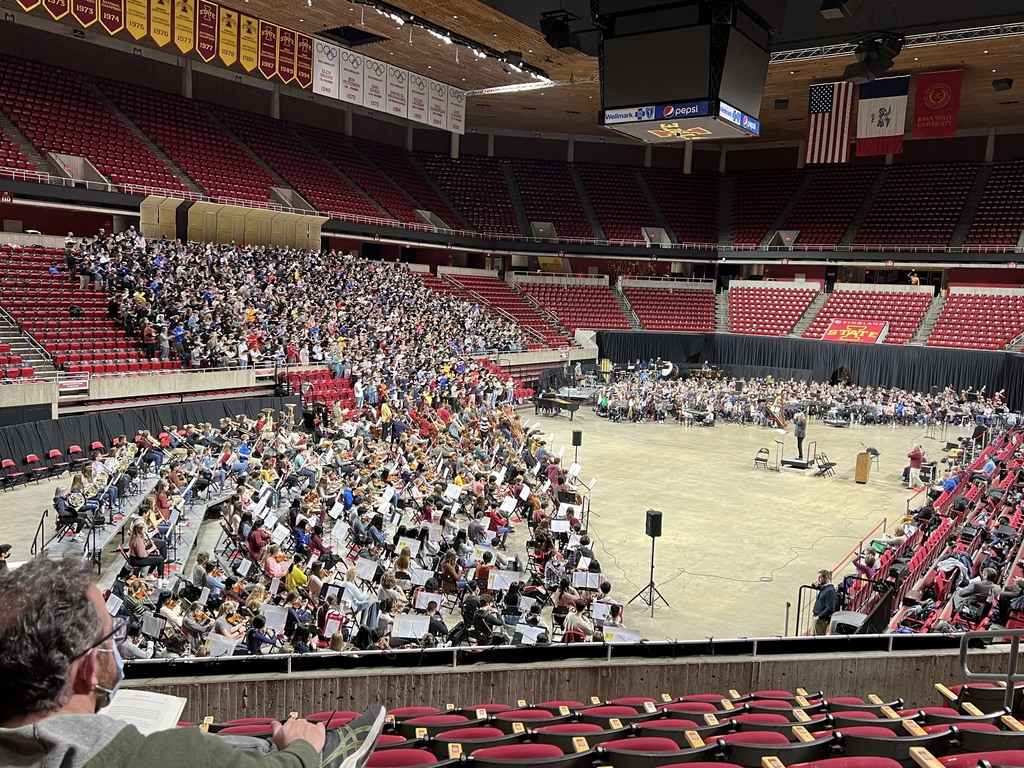 The 7th Graders visited the Mississippi River Museum in Dubuque yesterday.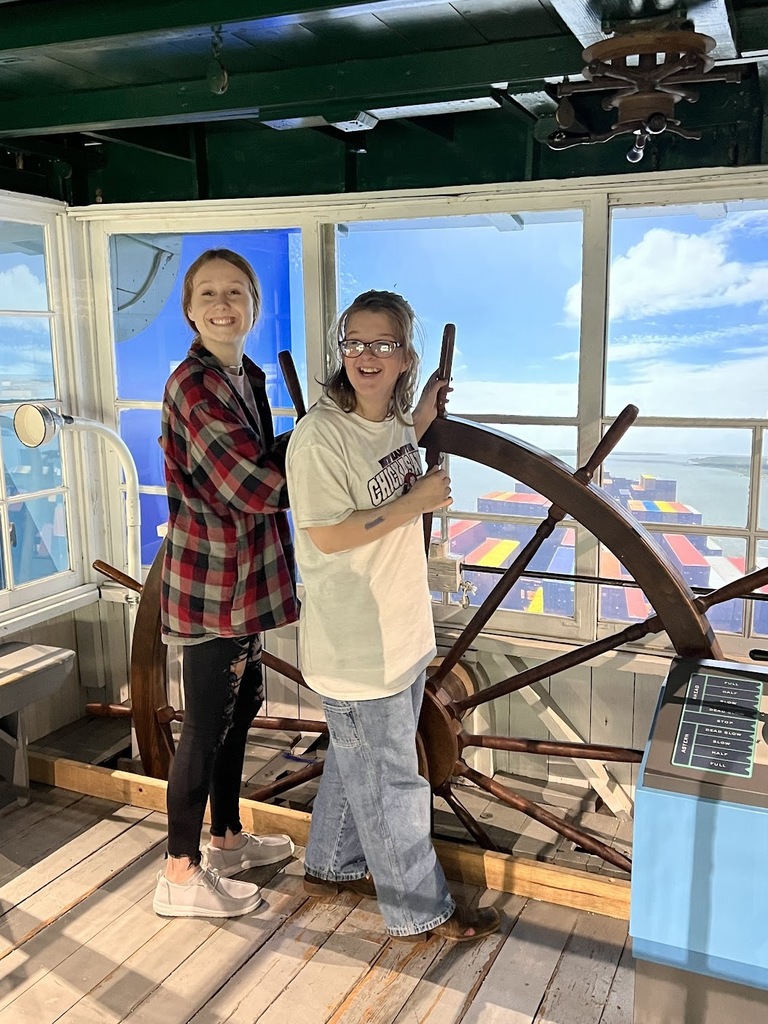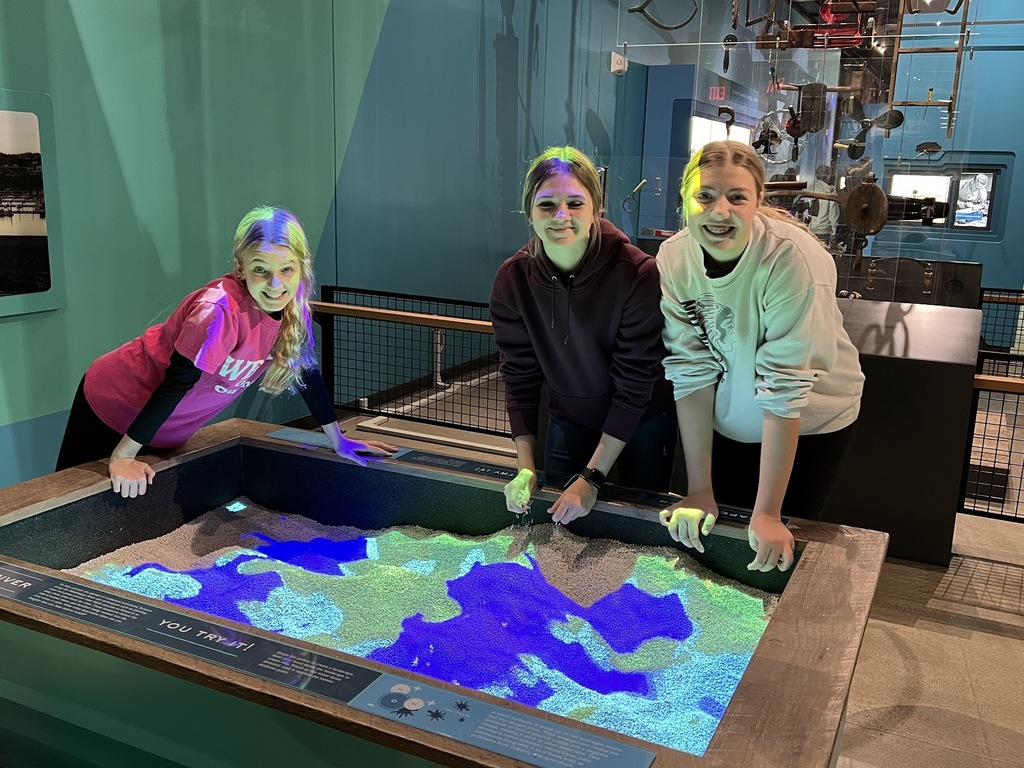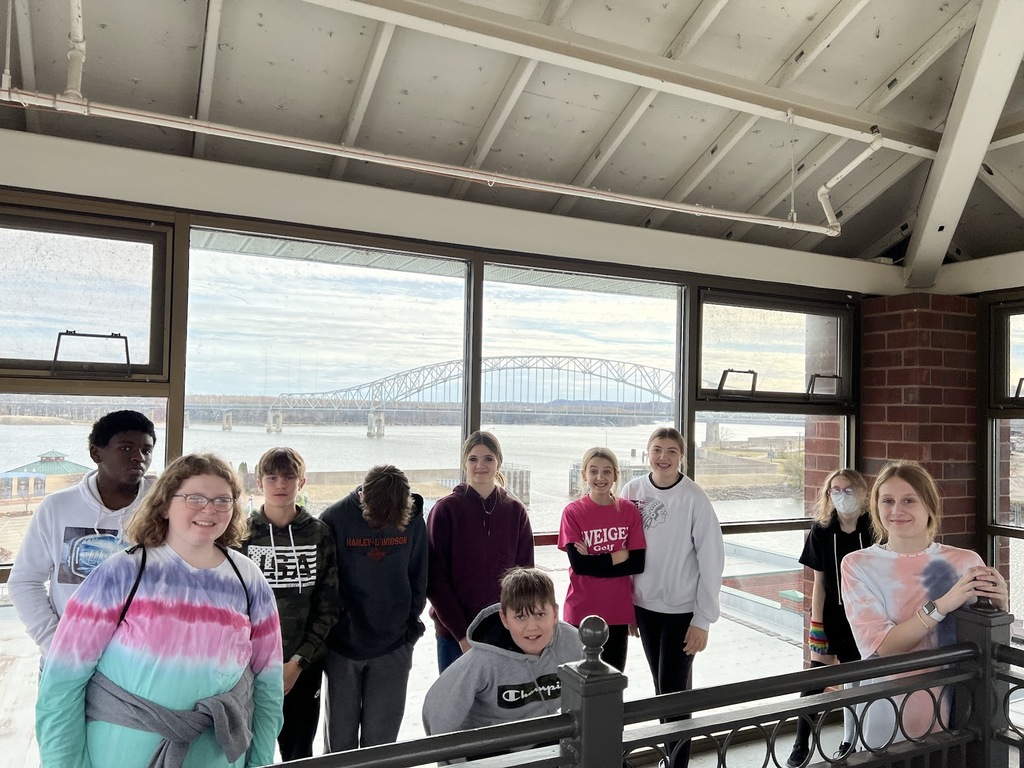 Three Foods I Classes today completed their "Protein Appetizer Lab." The students are learning about food sources of protein and what it does for their bodies. This is a favorite lab of the students. Mrs. Schmitt writes a beef grant from the Iowa Beef Council and pays for any of the meat with grant money.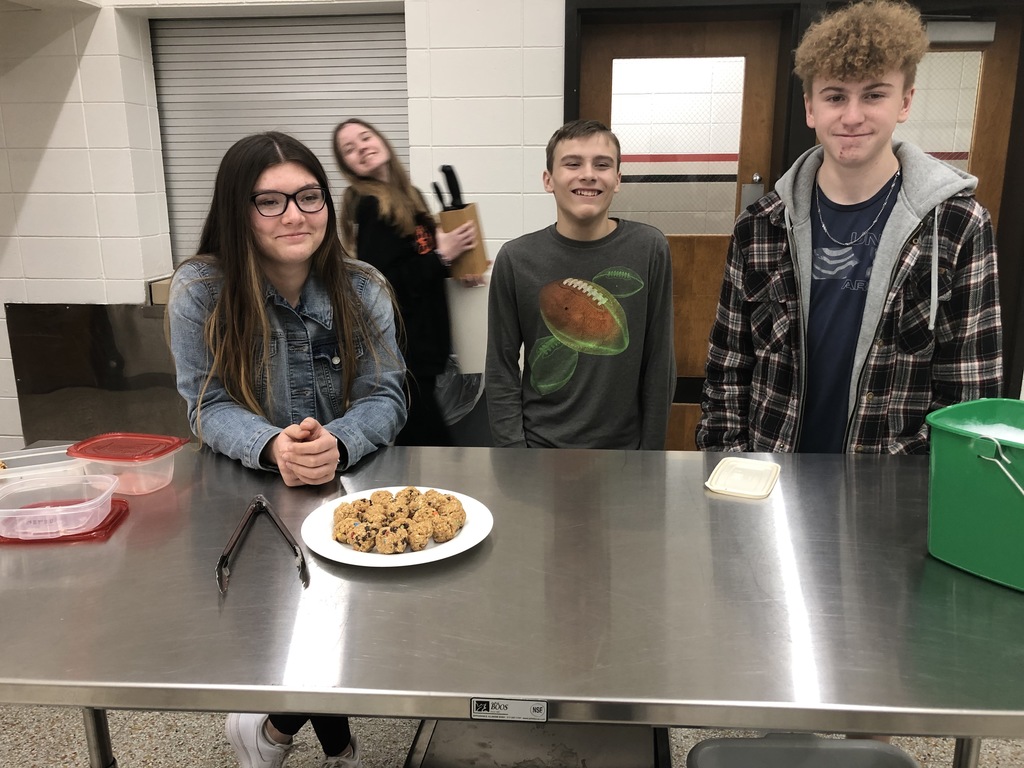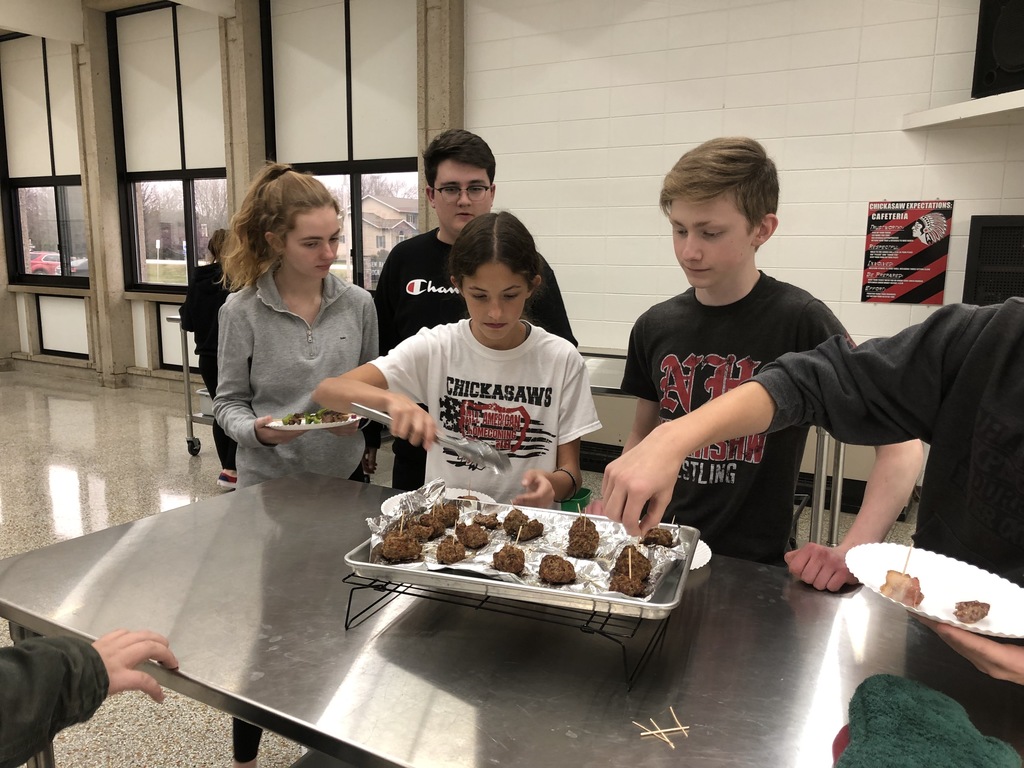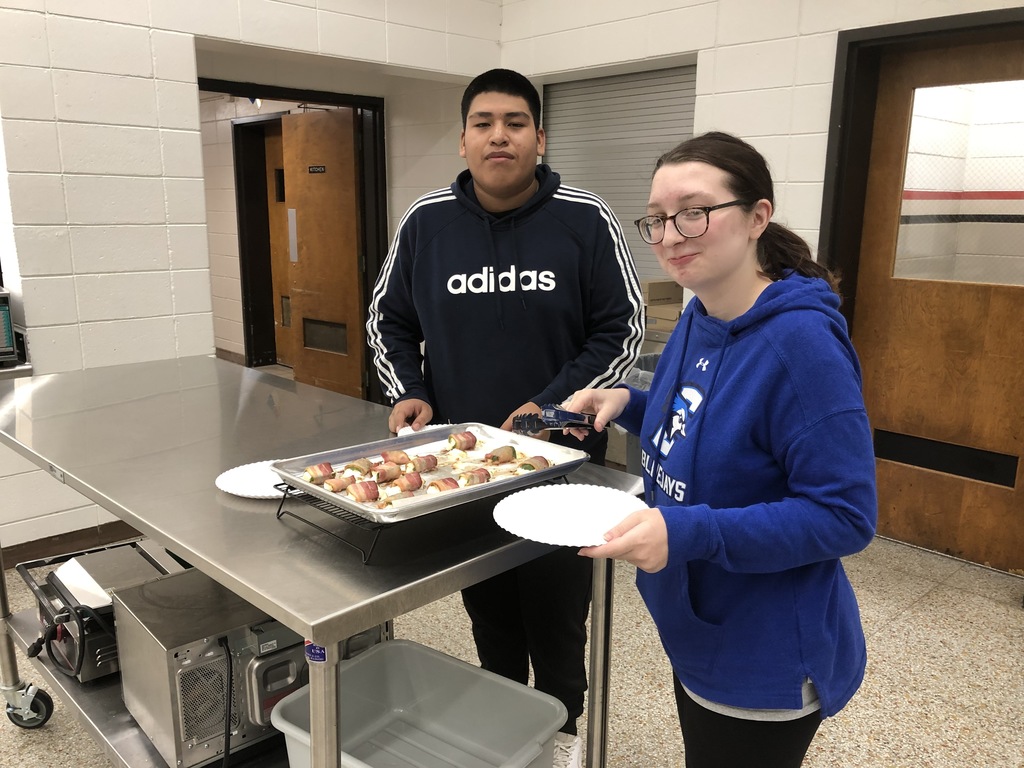 Come check out the Chickasaws tomorrow night! Please use the South entrance labeled, "Activities Entrance." Admission is a canned food item for the food pantry. The booster club will be serving a soup meal for $6 out of the concession stand.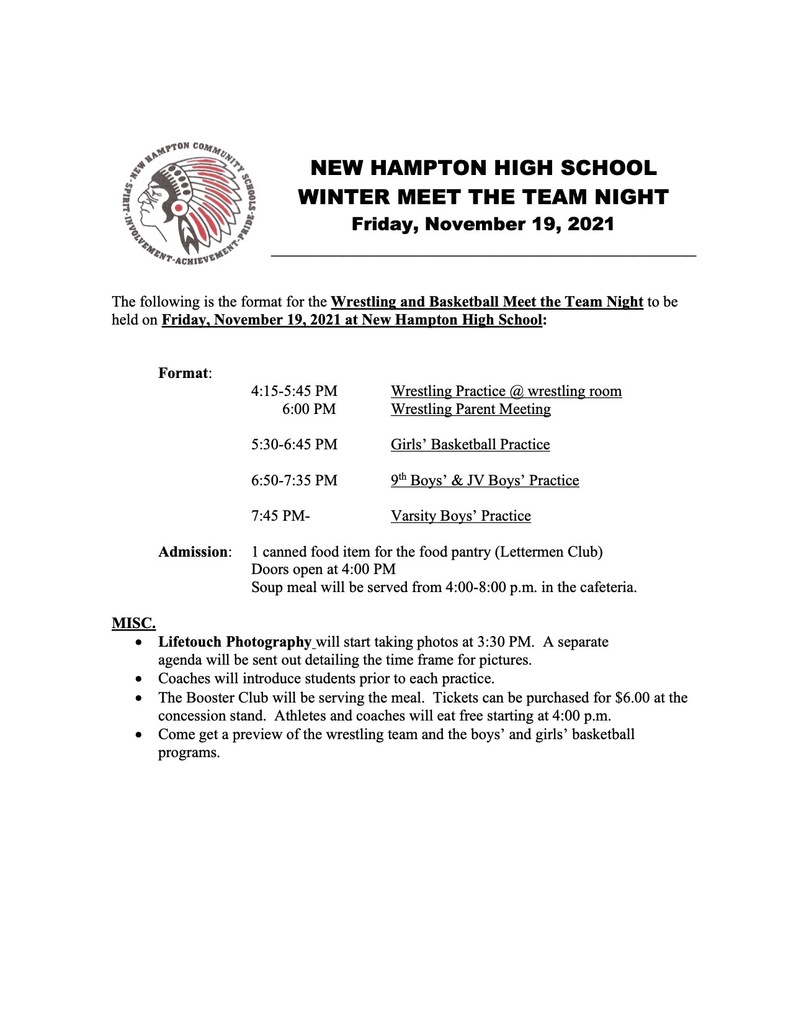 Good luck to the varsity girls basketball team as they scrimmage St. Ansgar tonight. The scrimmage will start at 6 pm in St. Ansgar. Go Chickasaws!

The 7th Graders visited the Mississippi River Museum in Dubuque yesterday.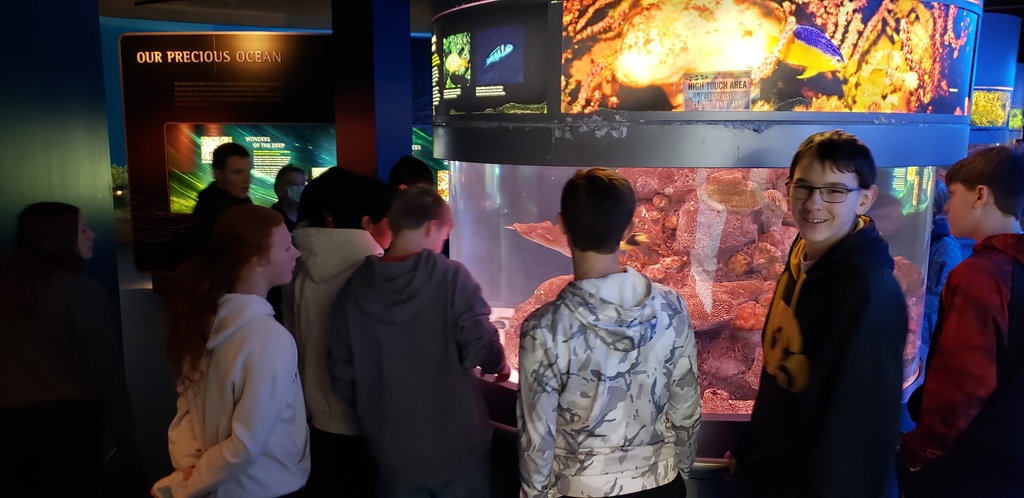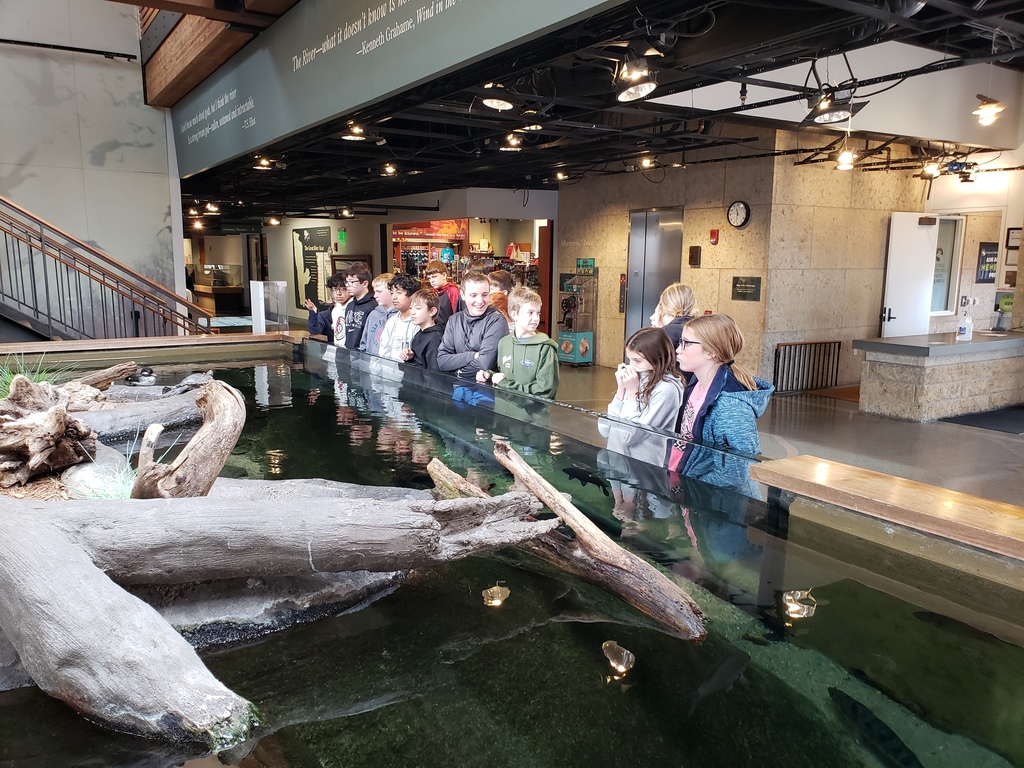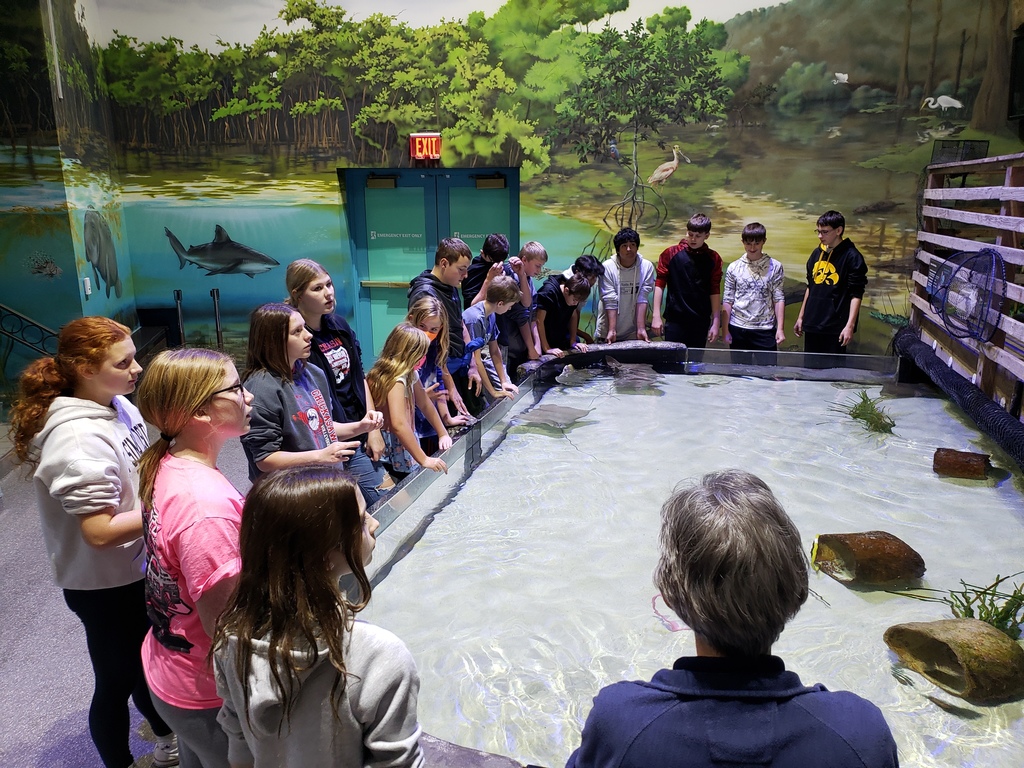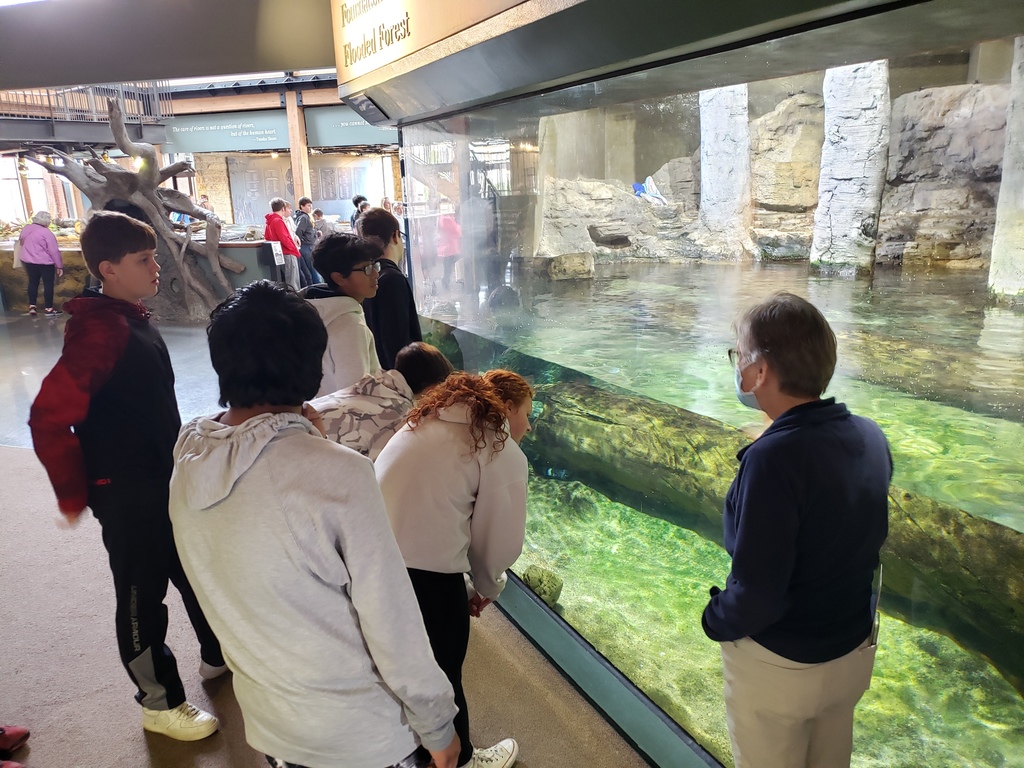 The group were doing their 11th Annual Square Dancing Mitosis Activity.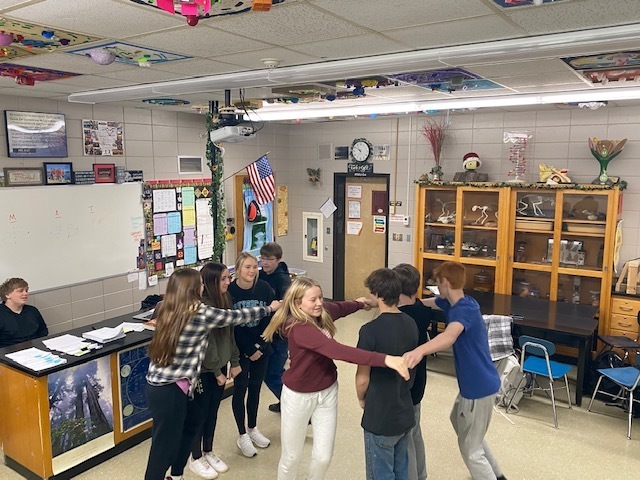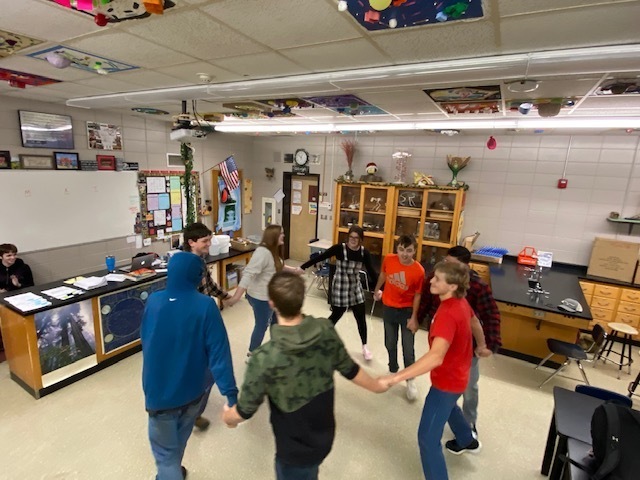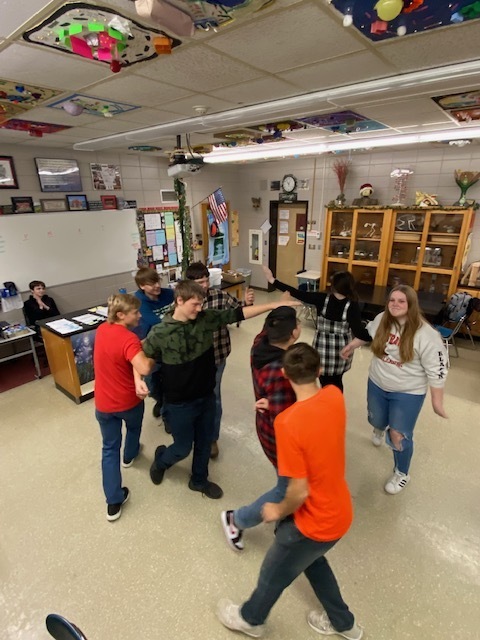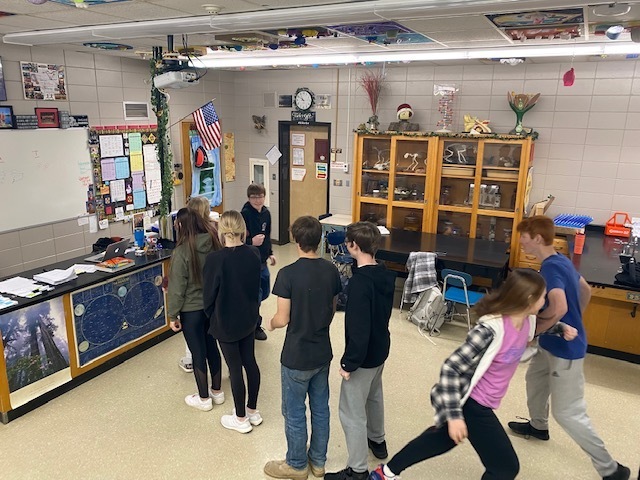 3rd Grade students were entered in a MobyMax Fact Fluency Class Rewards Competition where they had to complete 20,000 points by a set date. Students worked very hard on their addition, subtraction, multiplication and division facts and met their class reward! MobyMax gave them a $55 Amazon gift card and pictured here are the class reward items they picked!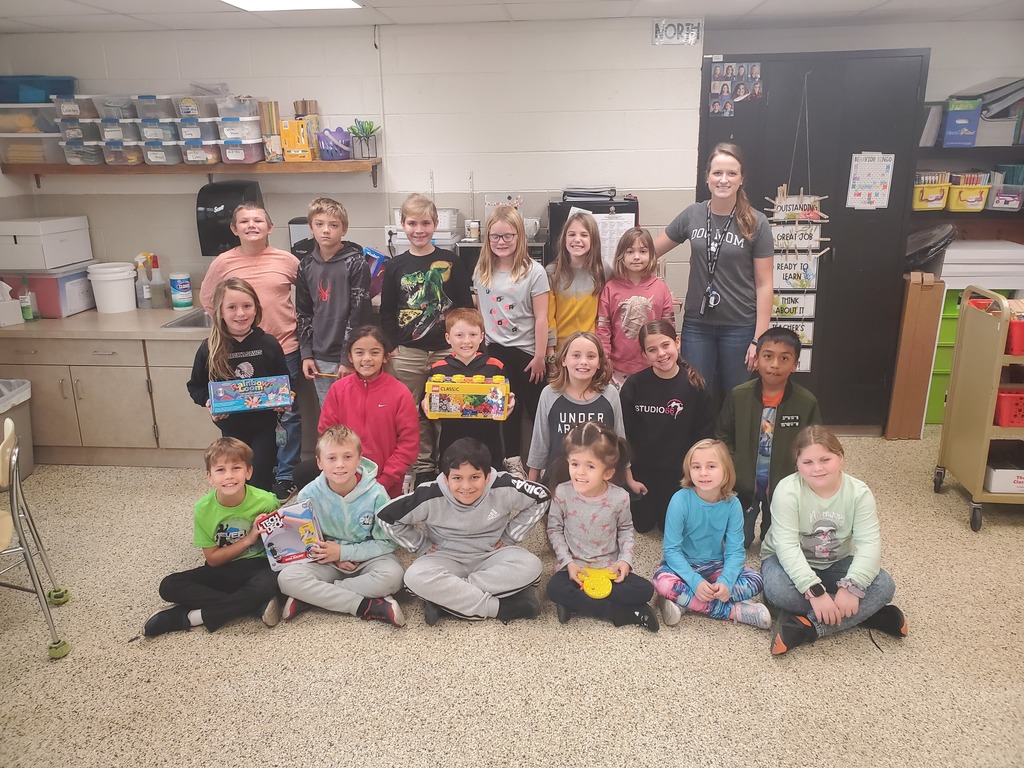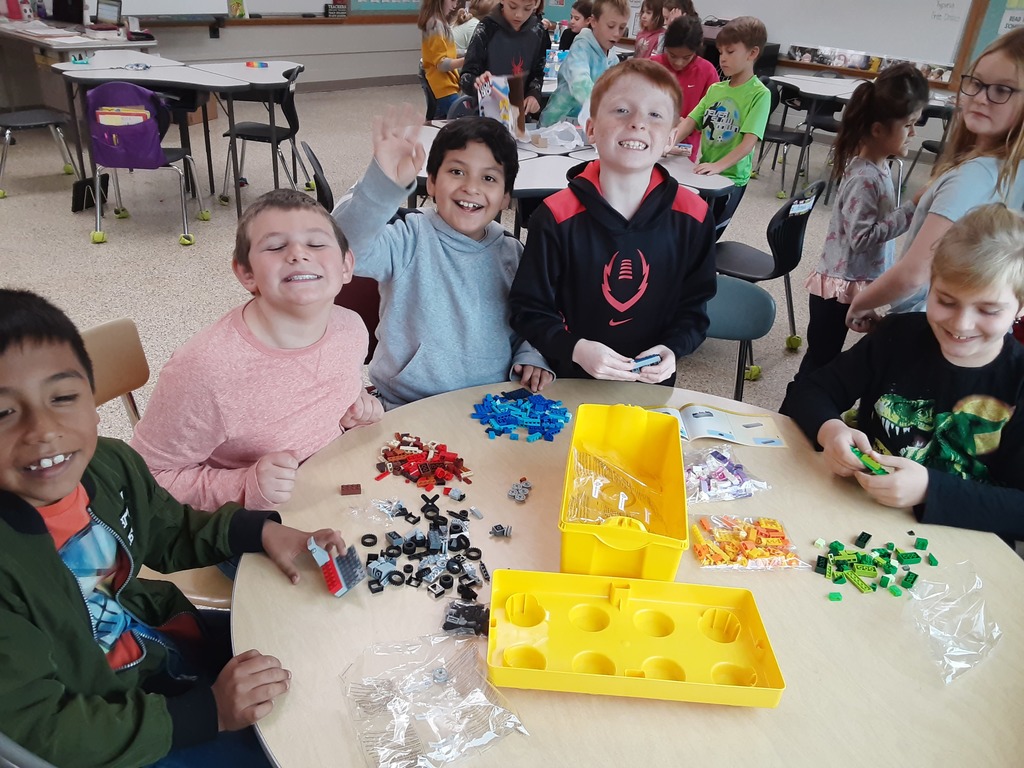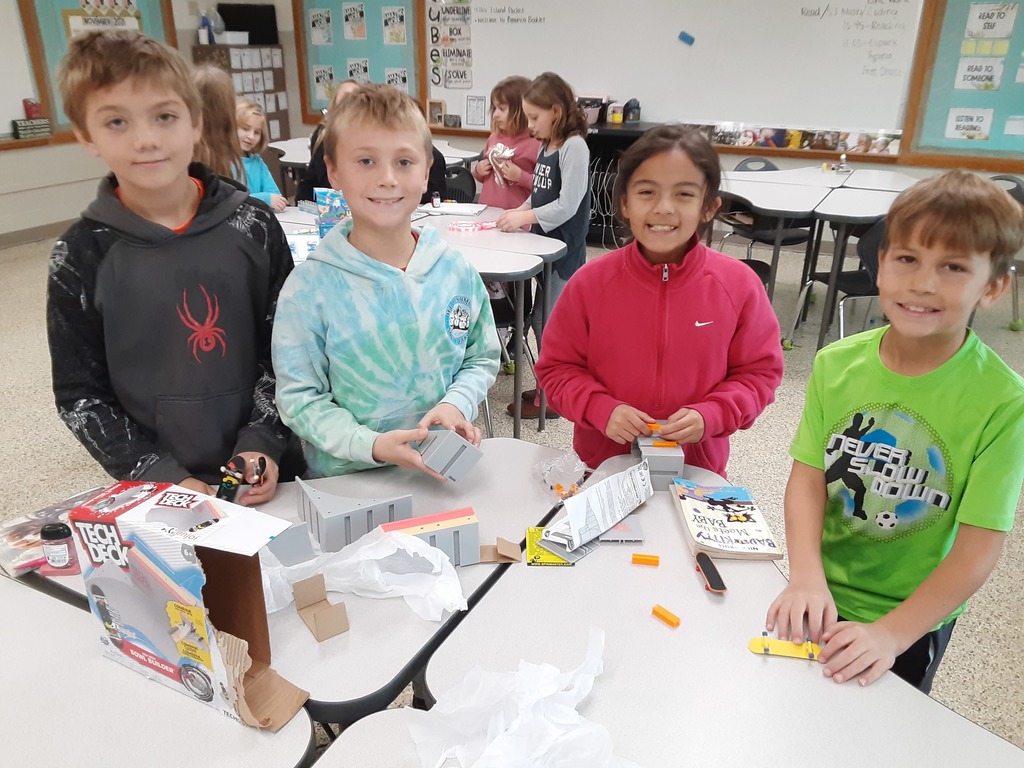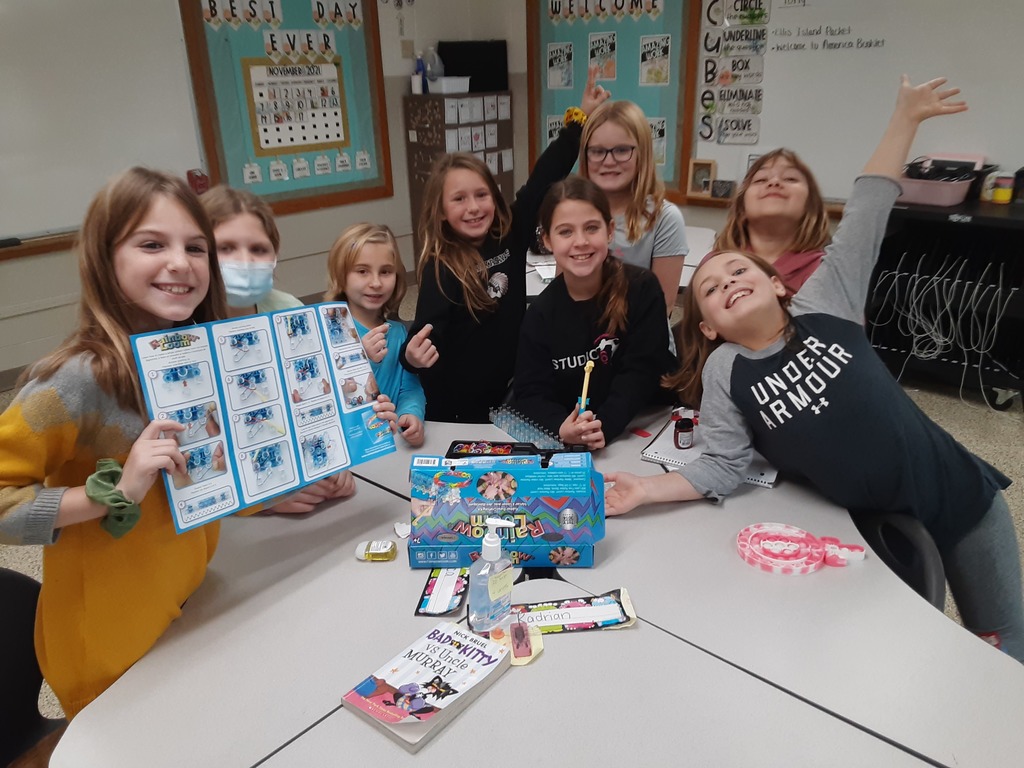 Students in 8th grade having a blast playing Omnikin ball. What a great game that teaches cooperative play.