Panini Food Labs were a success during Mrs. Schmitt's Foods I Class last week.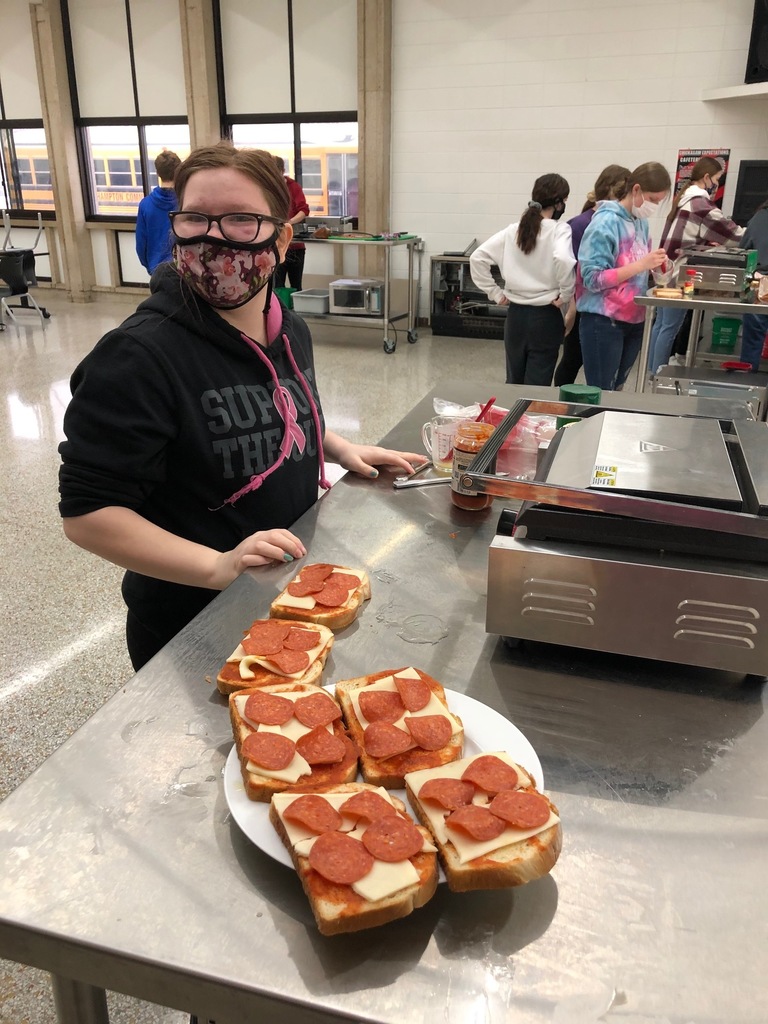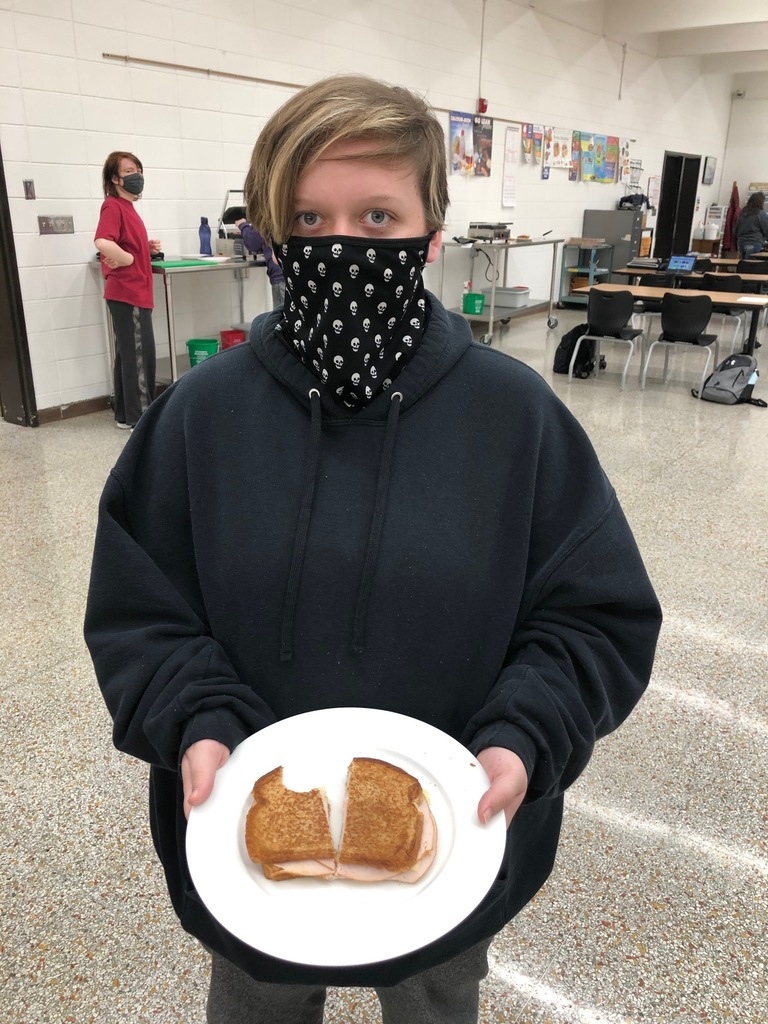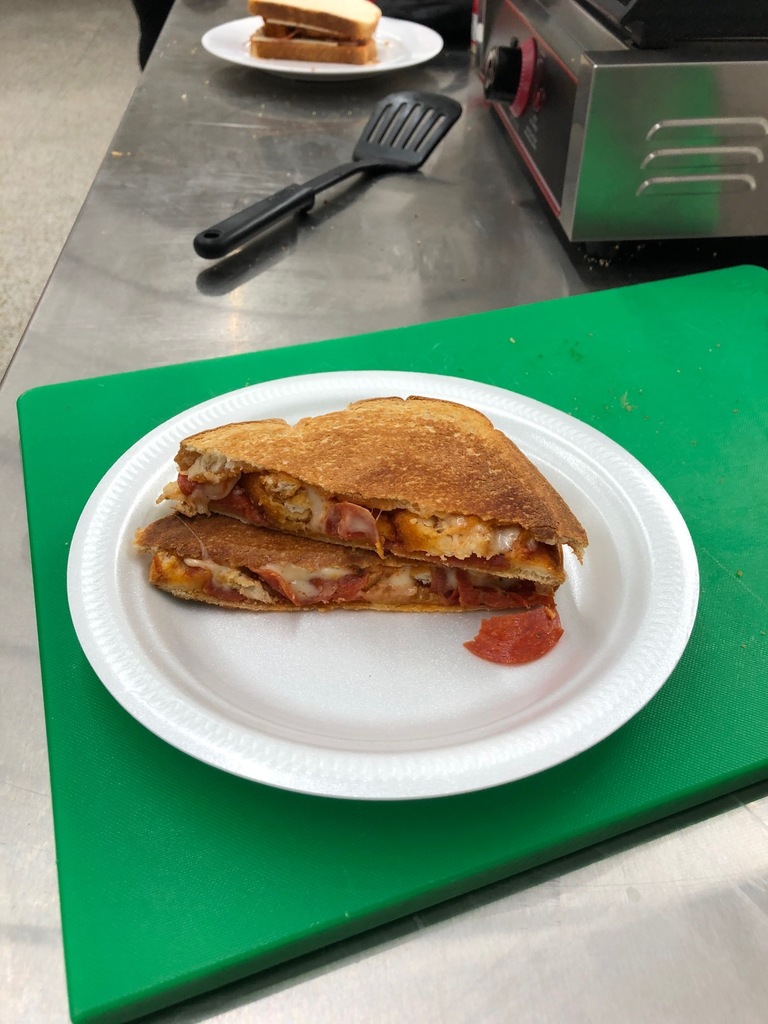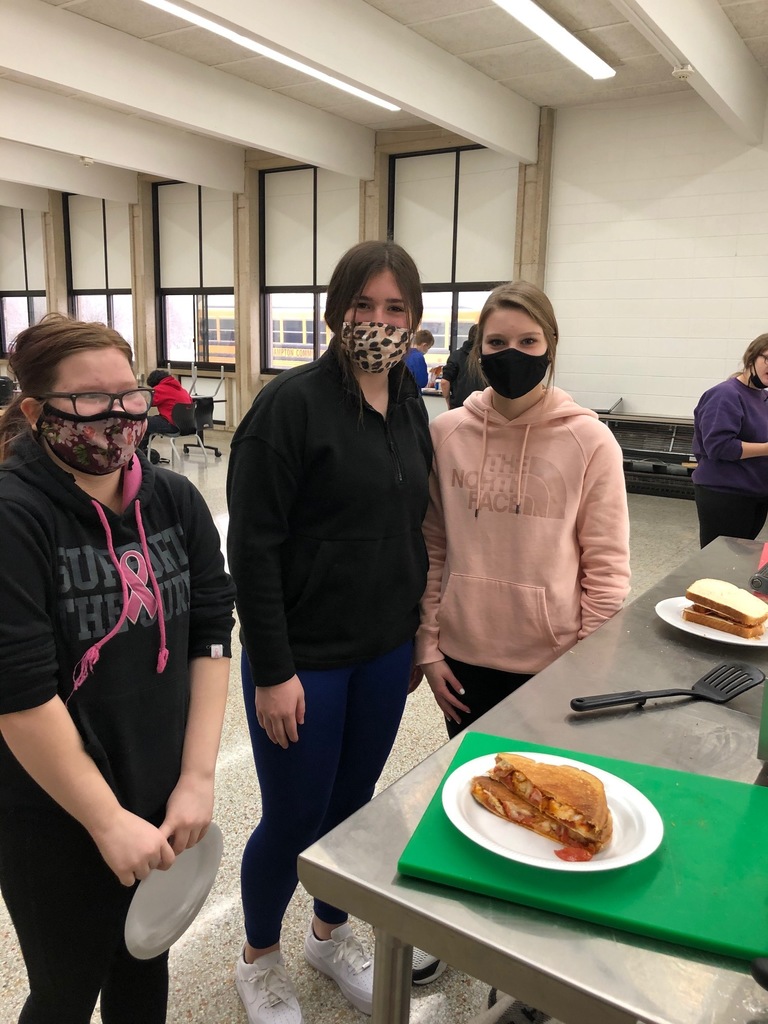 After drawing a chapter card, English 10 students with Rick Meisner, prepare Kahoots to review the Mitch Albom book they have just finished.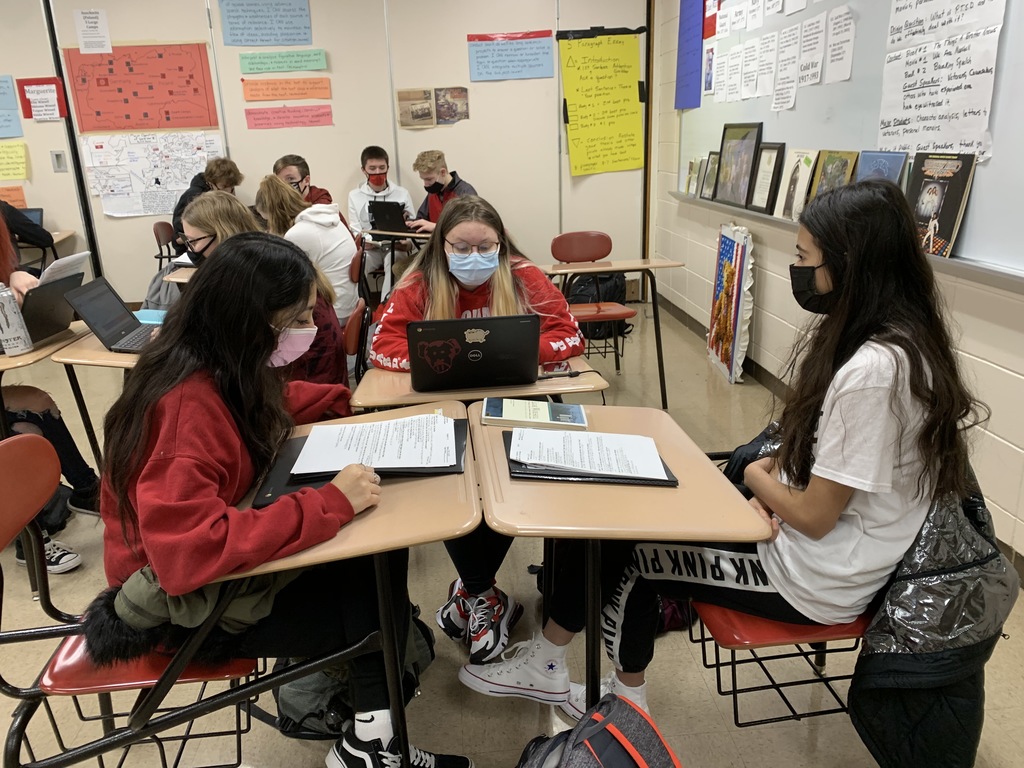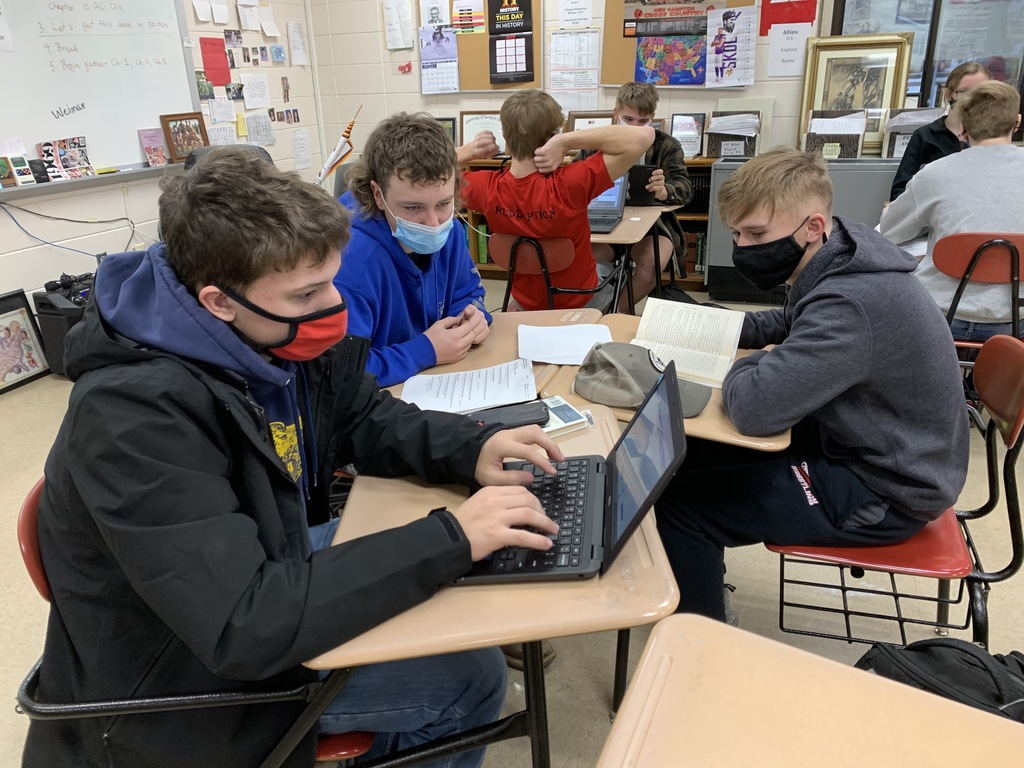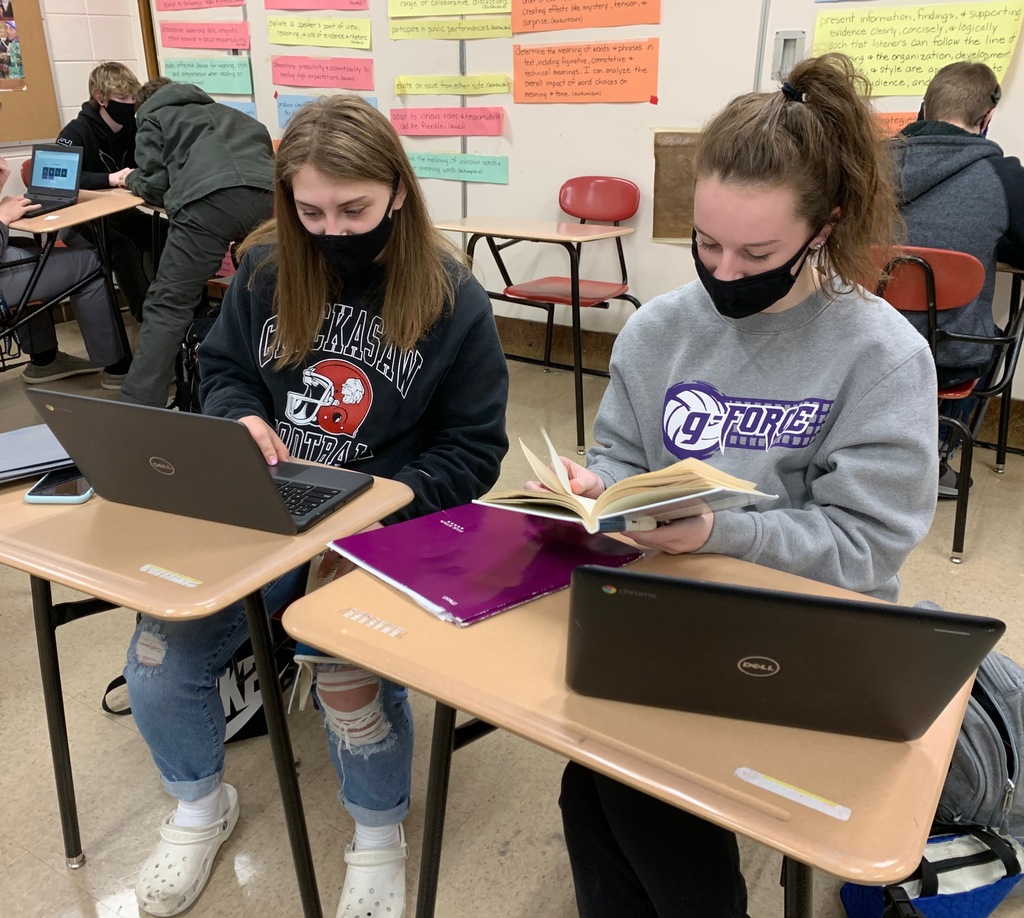 Using the commons space to get out of the classroom, Missy Sinnwell's 6th grader reading a chapter from their science book. #NHtribe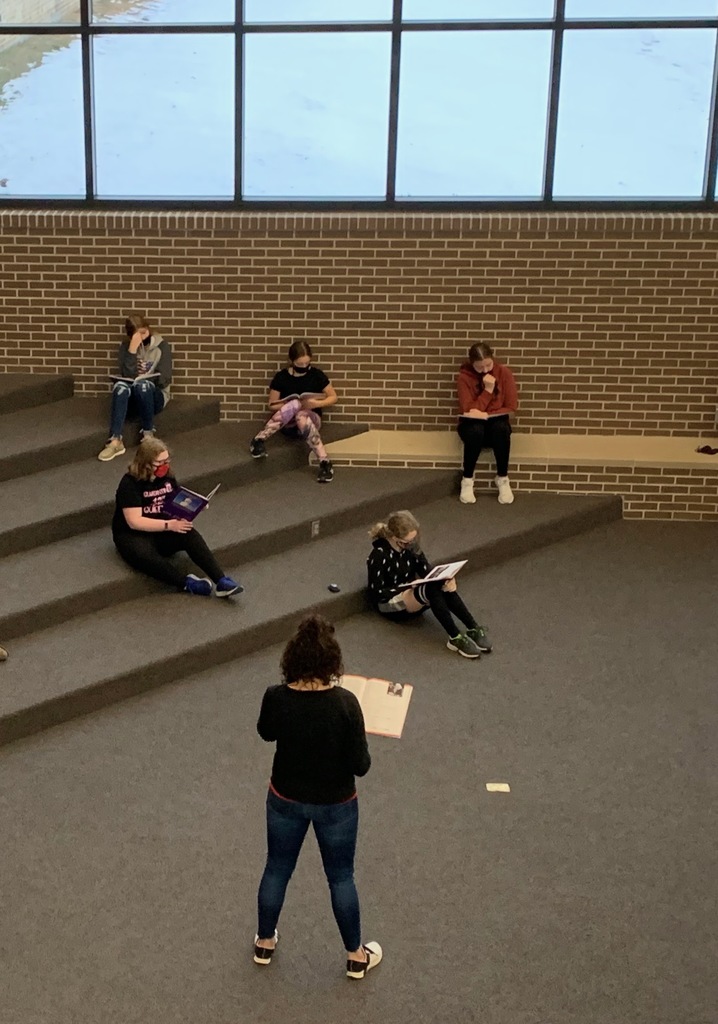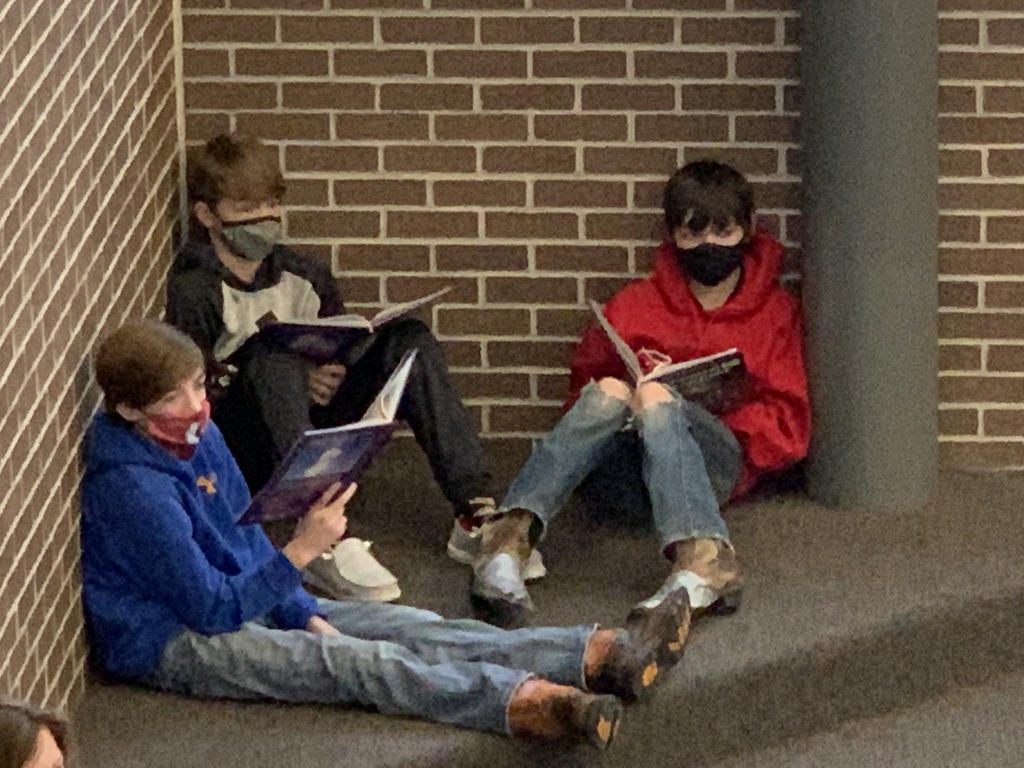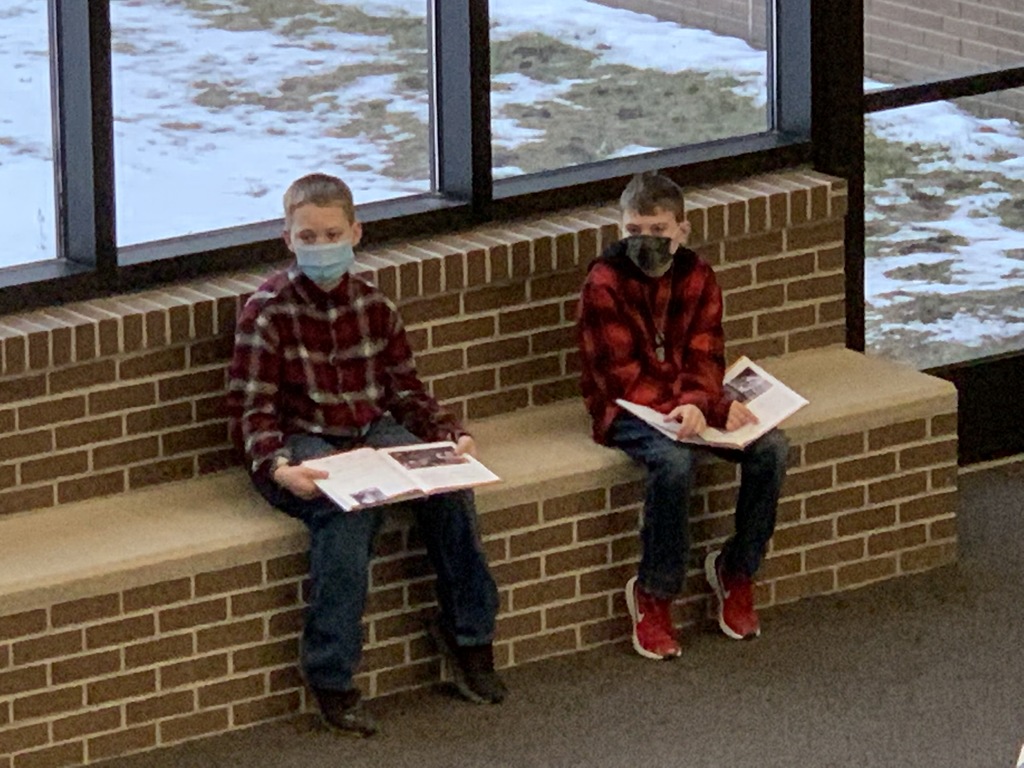 We will be following guidelines established by the host school for athletic events. Here are guidelines for Saturday's events: JV/Girls wrestling @ Central Elkader - No spectators allowed. V. wrestling @ Atlantic - 2 spectators per wrestler Girls' Basketball @ Hudson - Gym is open for spectators. Masks are required & seating is restricted to every other row.

Good afternoon, For tonight only we are going to allow guests into our gym for the basketball contests without specific passes or checklists until conference guidelines have been established. We will be revisiting these guidelines after we gather more information as we move forward for future events. -Masks are mandatory at all times while indoors for EVERYONE that is not directly competing. -Seating will also be limited to every other row to allow for physical distancing. Families are encouraged to sit as a group and distance from others. -New Hampton fans will sit on the South side of the gym and visiting fans will all sit on the North side of the gym. -No food or drink is allowed in the gym. -Students MUST practice social distancing in the student section. These same guidelines will be in effect at the boys' basketball games in Waukon tonight.

Good luck to the girls basketball teams at home vs. Waukon! The JV girls basketball game will start at 6:15pm and following the Varsity girls basketball game will start at 7:30pm.

Good luck to the boys basketball teams at Waukon! The 9th boys basketball game will start at 5 pm, JV boys basketball game will start at 6:15pm and following the Varsity girls basketball game will start at 7:30pm.

Good luck to the wrestling team tonight in Waverly! The meet will start at 6 pm.

Foods I Class making breakfast. We are nearing the end of our Foods I Class and the students are doing so well in their labs. Before they may start a lab they find a recipe and then fill out a Mise En Place Sheet which helps them read through the directions and prepare to have everything in place. Mise En Place is French and roughly translates as "put in place or set in place." After the lab is completed and clean up is finished the students individually fill out a lab report on how smoothly their lab went. They write down all of the prepping terms they performed and how well they worked in a group. "There is a lot to having a successful lab." said Mrs. Schmitt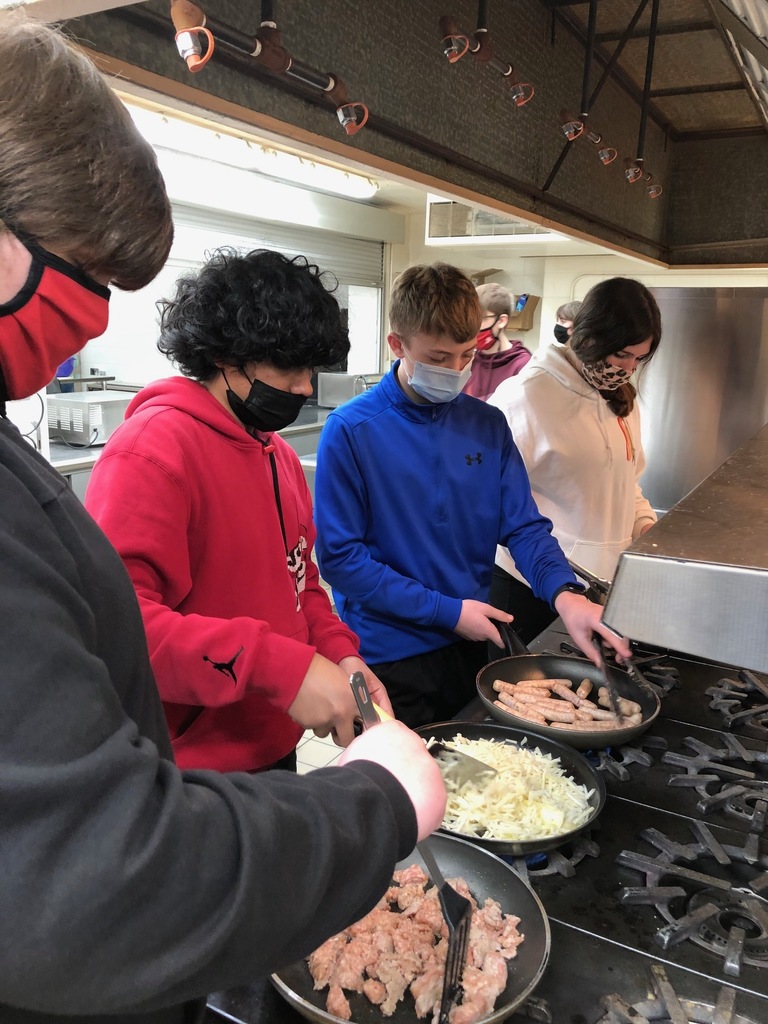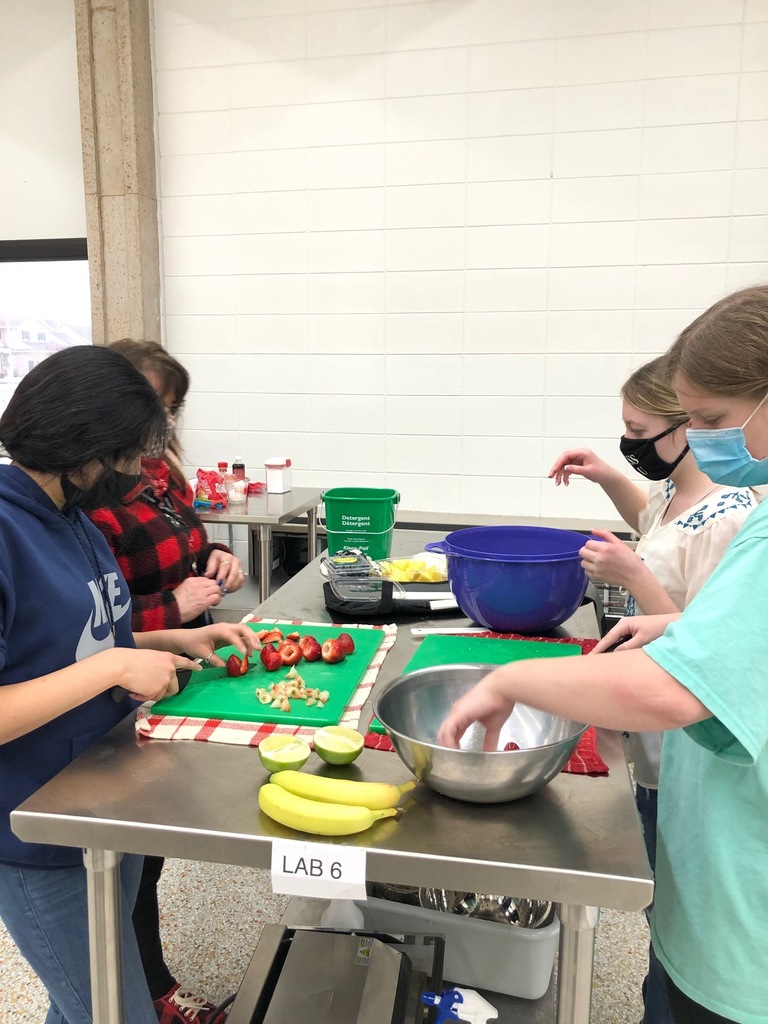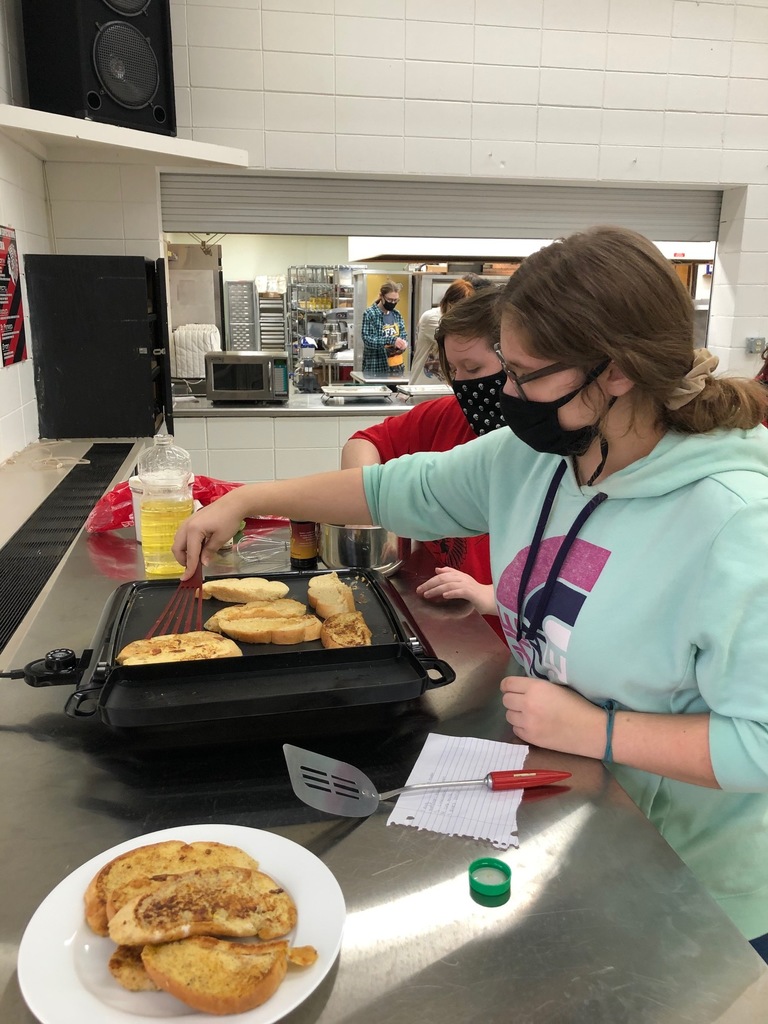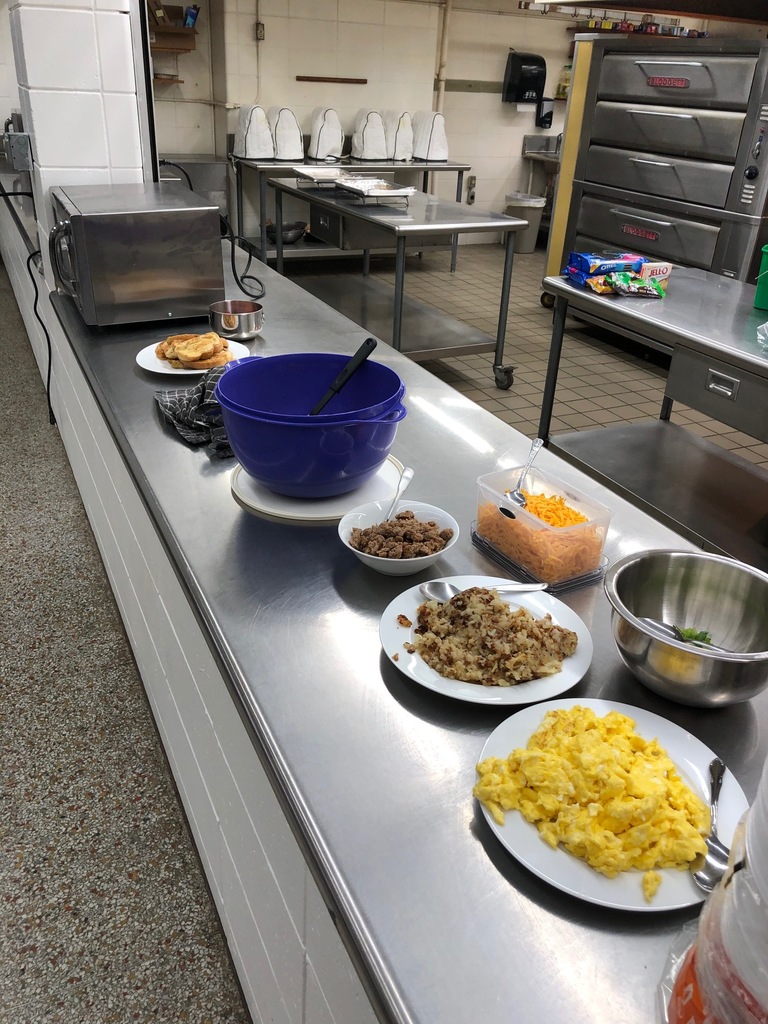 The 6th graders are working hard in Mrs. Sinnwell's chemical interactions lab making observations of the various chemical compounds. Nice job students working together to figure out the mystery mixture.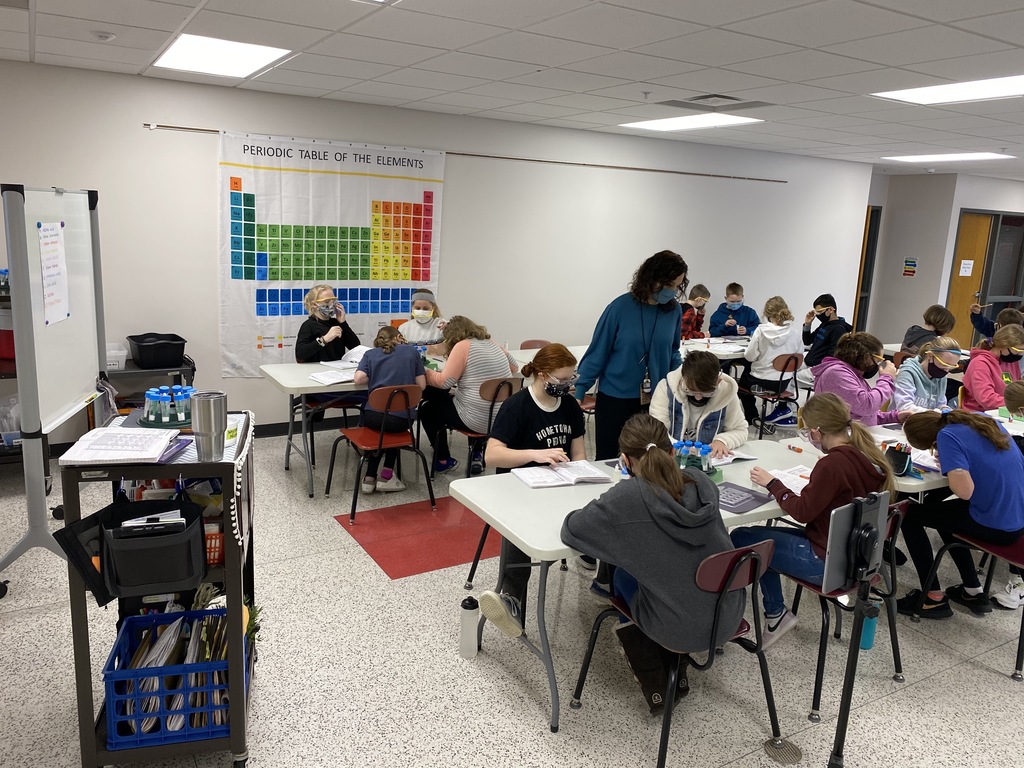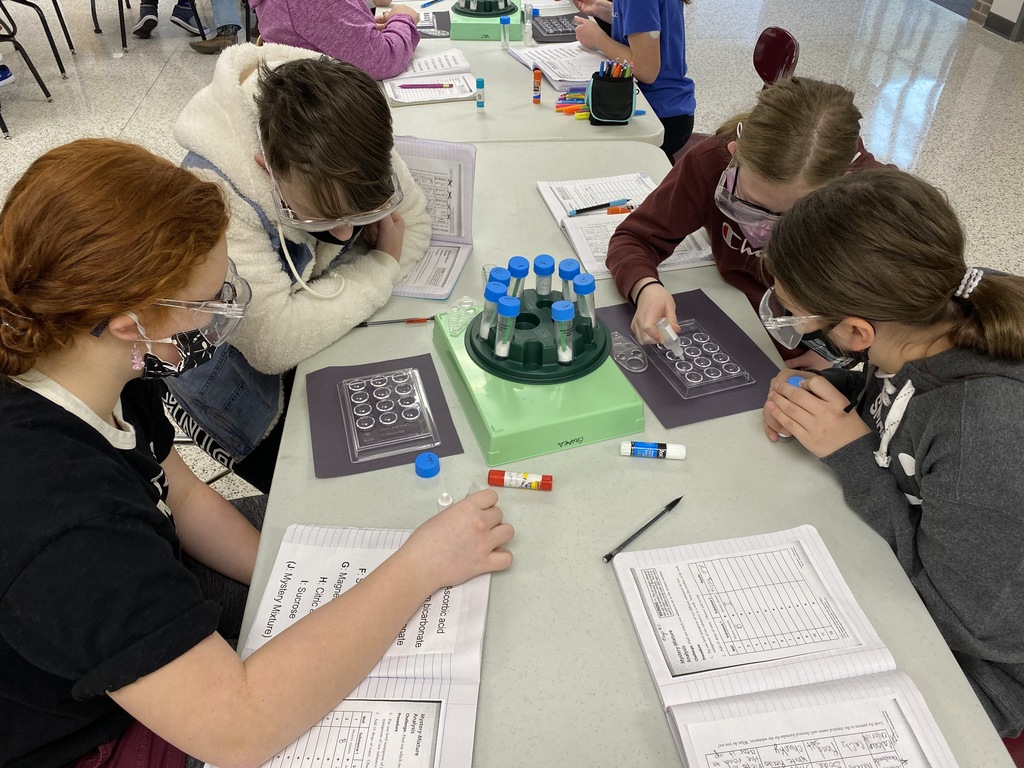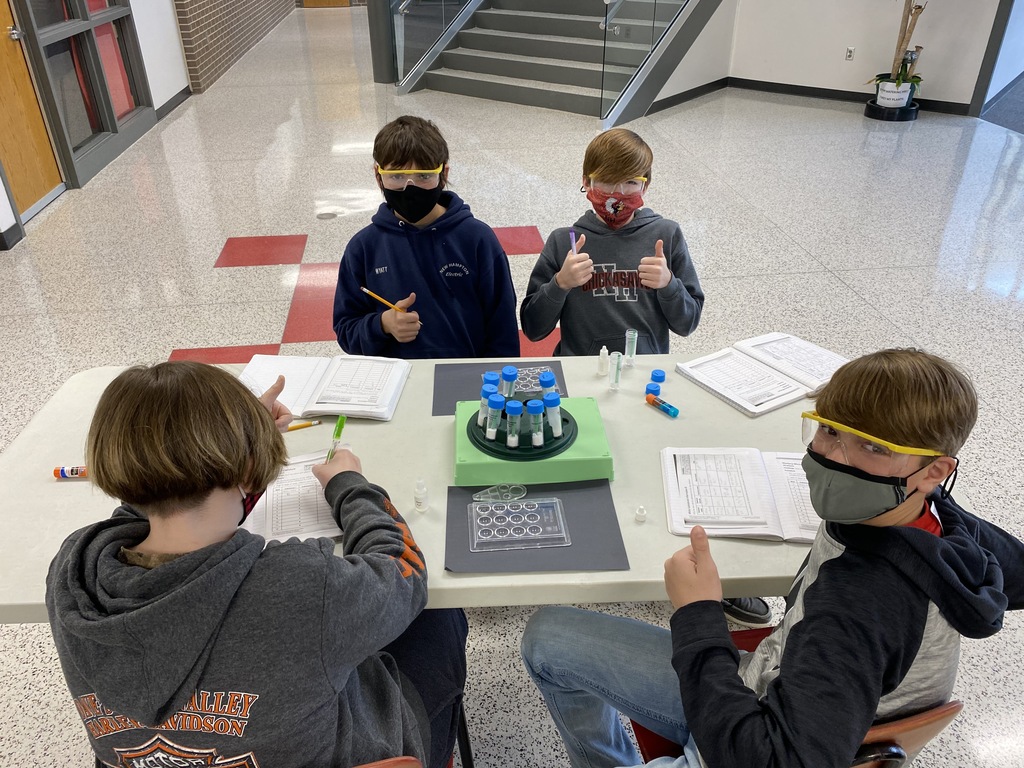 These two third-graders were on the radio! They made a service announcement for Mrs. Hoskins third grade Cold Weather Gear Drive. They are collecting: snowpants, coats, hats, gloves, scarves, and boots. They can be used (clean and gently used) or new. Donation drop places are elementary school, ACE Hardware, Dungey's, Super 8, and 95.1 The Bull (New Hampton).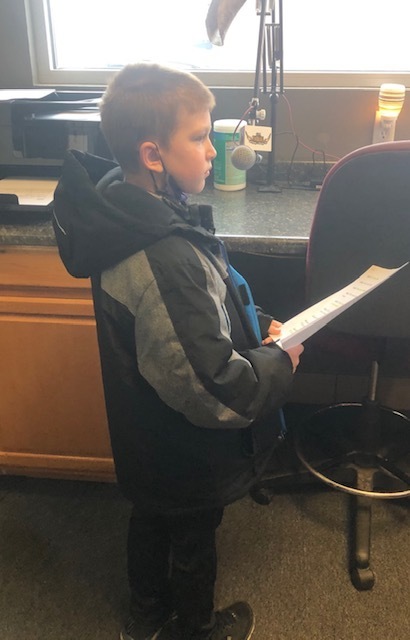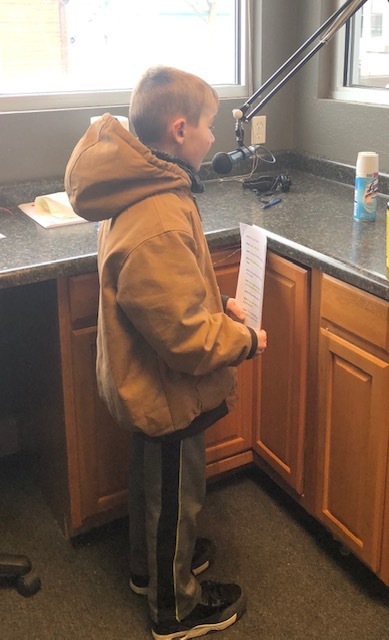 Theatre this year has been quite a bit different, but that didn't stop us from overcoming the challenges to put on two wonderful performances. We opted to do two one-act plays so that we could keep students involved but also limit the number of people together at the same time. We had some people who ended up in quarantine, so there were some last-minute substitutions, but that didn't stop these students from stepping up and putting their heart and soul into both performances. We were able to have two small in-person performances back in November, we were able to videotape them, and now we can share them with you. The director apologized for the tardiness of the release of these links. However, She is a firm believer in better late than never, and that theatre never goes out of style. Without further ado, she hope you enjoy watching the New Hampton Drama Department perform "Once Upon a Zoom" by Edith Weiss, and "You Are Virtually Driving Me Crazy" by Todd Wallinger.
https://youtu.be/xRXDAn78BNw
https://www.youtube.com/watch?v=jUg1FnehMlA&feature=youtu.be

There are only a few more weeks to watch the middle school and the high school winter concert! Check out the link below to watch the playlist! We are excited to share our winter music concert with you! The kids have spent a lot of time recording music for family, friends and community. This link is for a YouTube playlist of videos by Middle-High school bands and choirs. Please share this link. Videos are available for one month. Be sure to watch for a very special ending!
https://youtube.com/playlist?list=PLnqp5SDUasTgc-qPQtmThNQMNSHzXyc0D

New Hampton Parents and Community: Due to the high demand for viewing the concert video, we have moved the link to a youtube link. This link will only be available until January 18th. Thank you for your patience and we hope you enjoy our performances.
https://youtu.be/A7Fk1z-8APE

Miss Good's kindergarten class spread kindness by donating items and money to Chickasaw County's S.N.A.P. Program. Mrs. Matthews and her dog, Jack, delivered the donations to the dogs that are looking for their "furever" homes!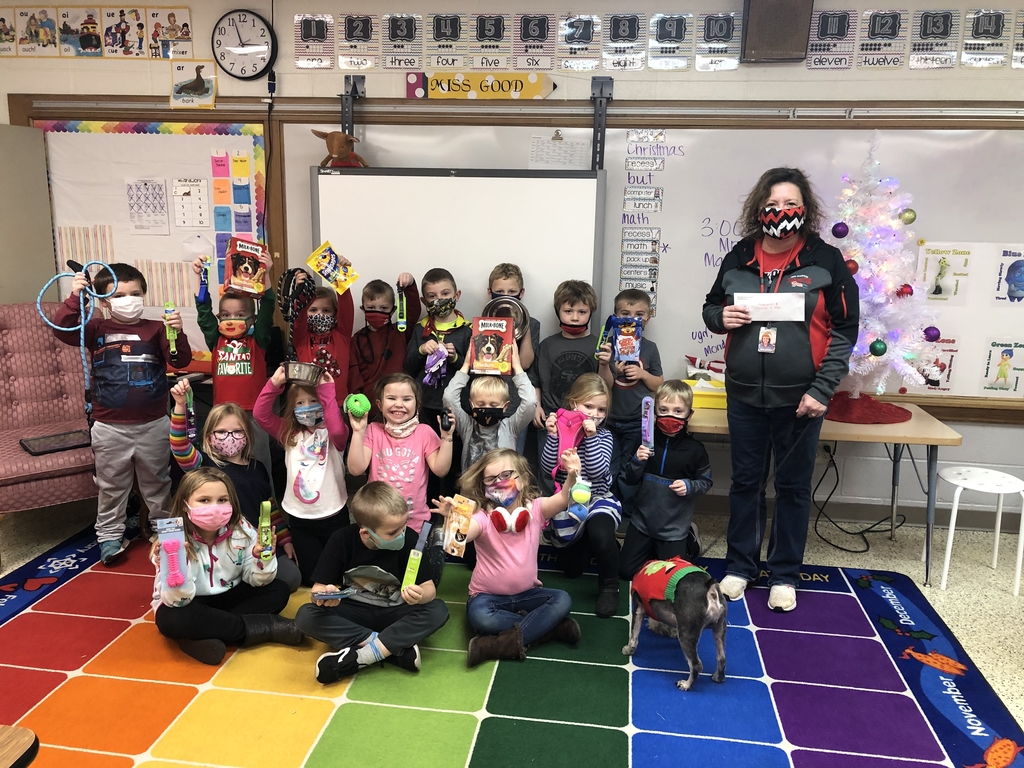 Mr. Schmitt and Mr. Manson were in the Christmas spirit today.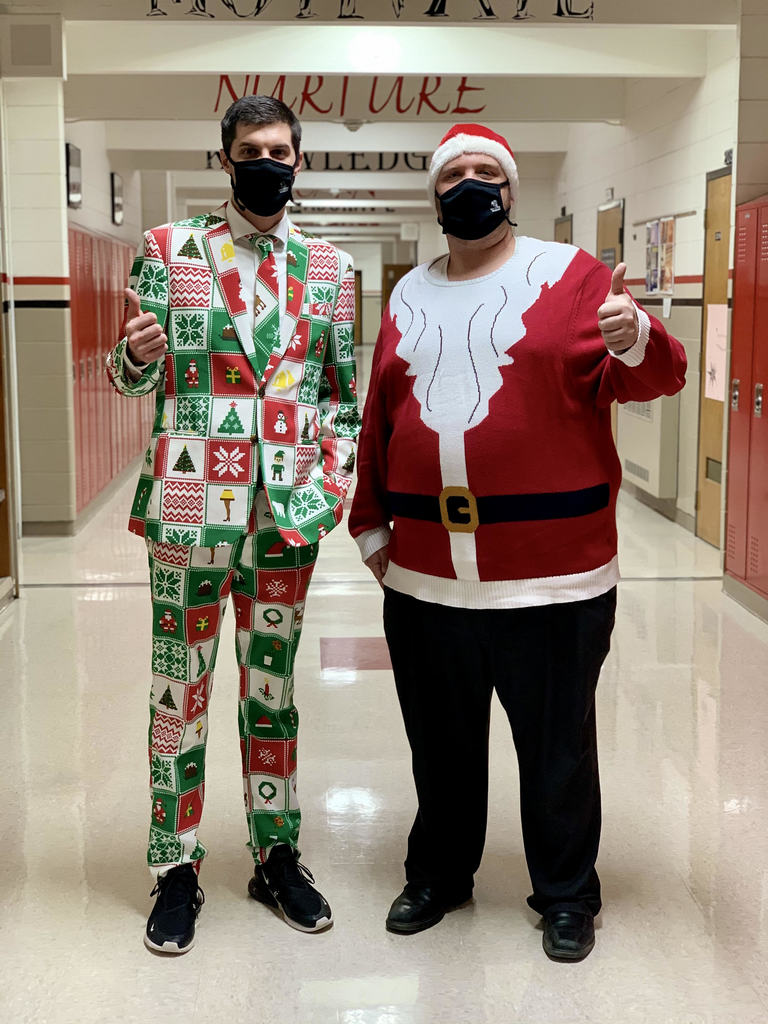 Congratulations to these December TRIBE students of the month!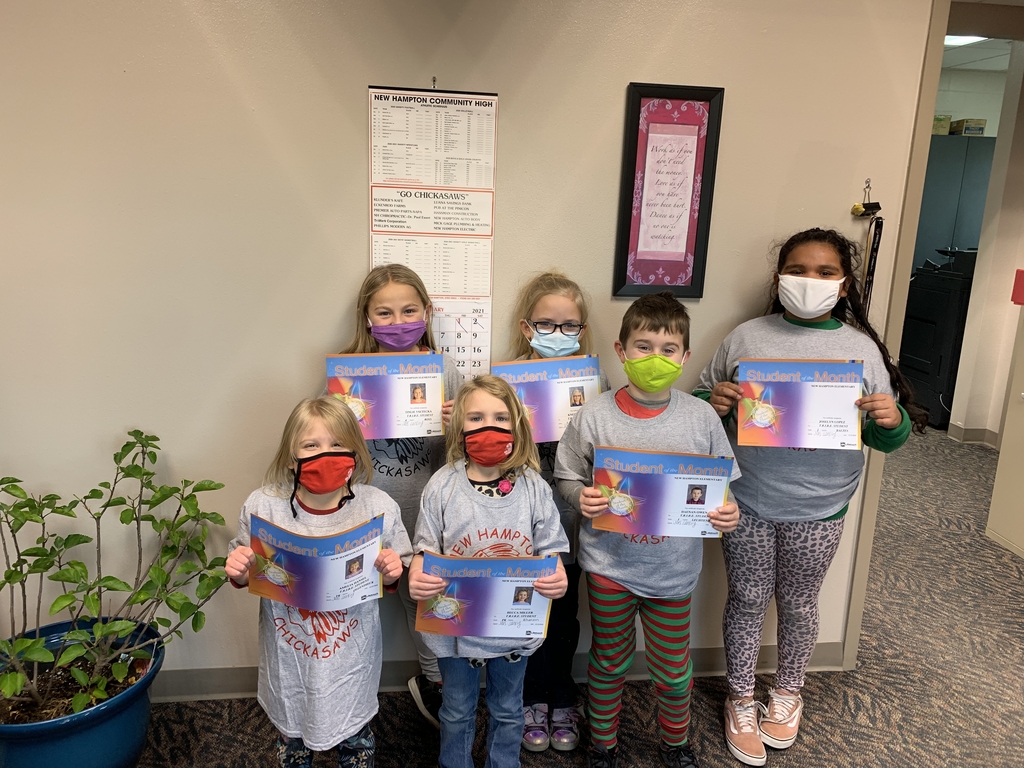 Eighth grader Dylan Carter from New Hampton Middle School has earned first place in the North Central Association of School for the Blind (NCASB) live, virtual forensics competition held in November. Dylan and seven of his teammates earned scores on the performances which landed Iowa Educational Services for the Blind and Visually Impaired (IESBVI) first place of the 10 participating schools. Dylan prepared and performed an 8-minute humorous interpretation piece. The storyline was a wrestling match, where a boy had to wrestle against a girl, for whom he had romantic feelings. As neither opponent was excited about wrestling one another, they had mutually decided in advance to enter the mat dressed as cavemen and engage in theatrical wrestling until both athletes were "knocked out." "The preparation for forensics was really good," said Dylan. "My confidence went up as I practiced, and I practiced a lot to memorize my speech. I spoke loud enough for the judges to hear me- even when you are nervous you need to speak loudly enough in front of an audience."2 "Dylan is new to any form of speech presentation," said IESBVI forensics coach Sheryl Thomsen. "He was extremely eager and worked hard. He memorized his piece early and worked on adding movement with different voices. I hope this experience has provided him some newfound confidence in his abilities." Dylan worked with IESBVI teacher of the visually impaired Ashley Dougherty as well as Thomsen to prepare for the competition.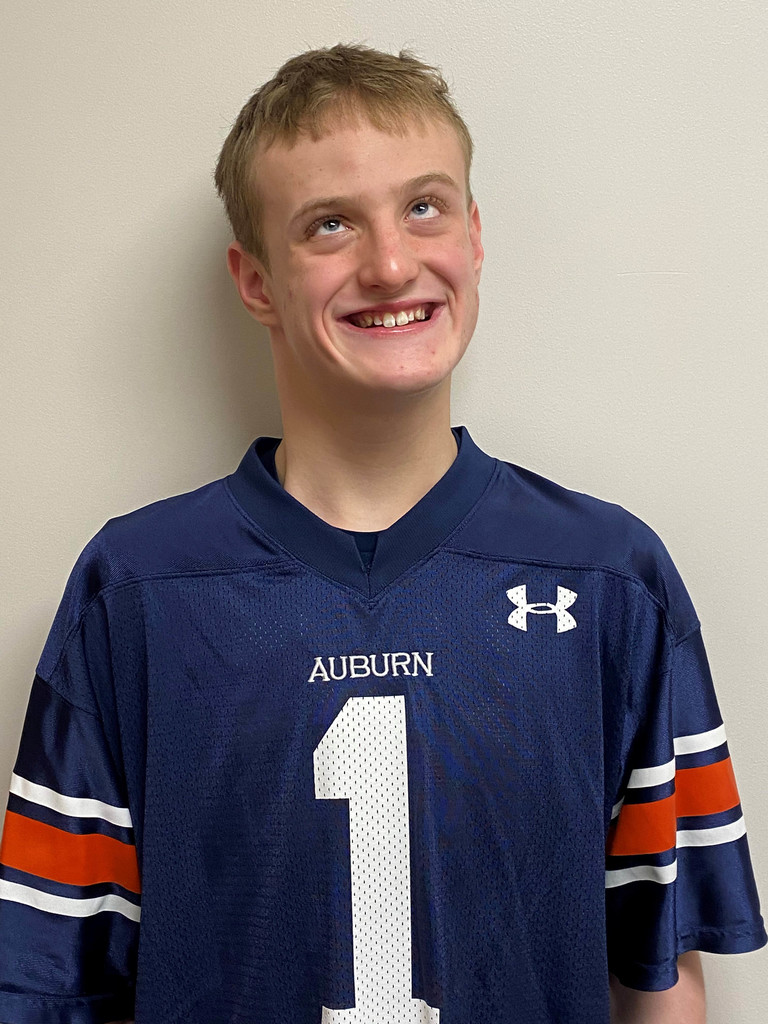 Here are our distinguished Ladder Ball winners! Adah Uglum and Benton Napier. Both were first time players today, hooray for them!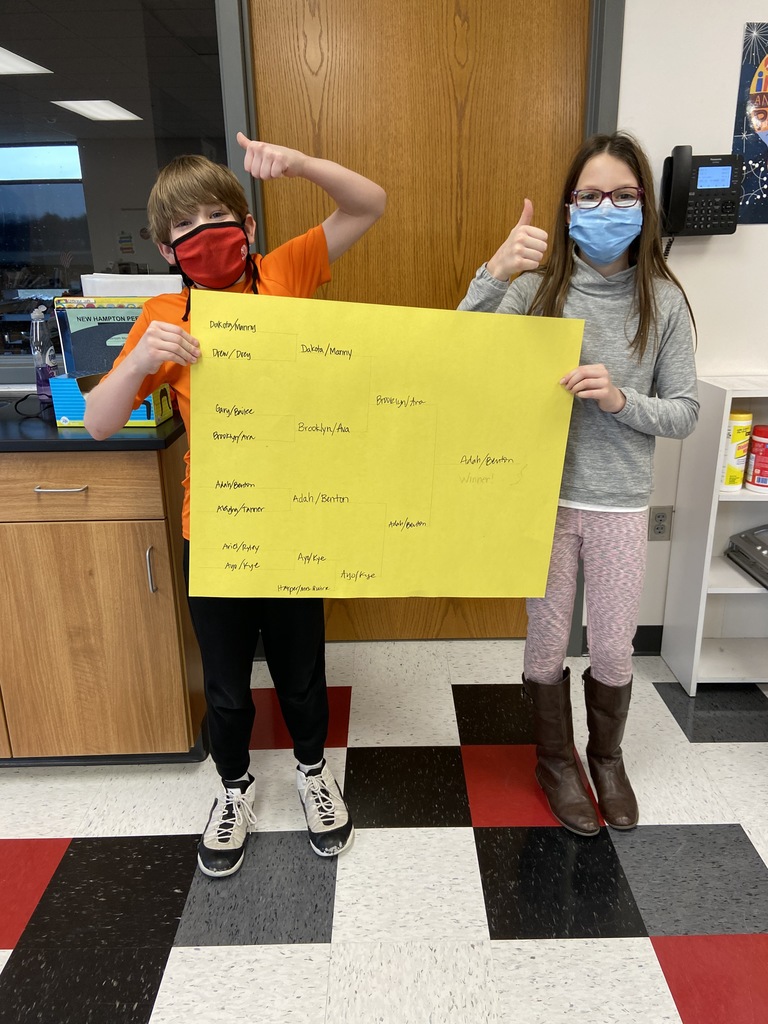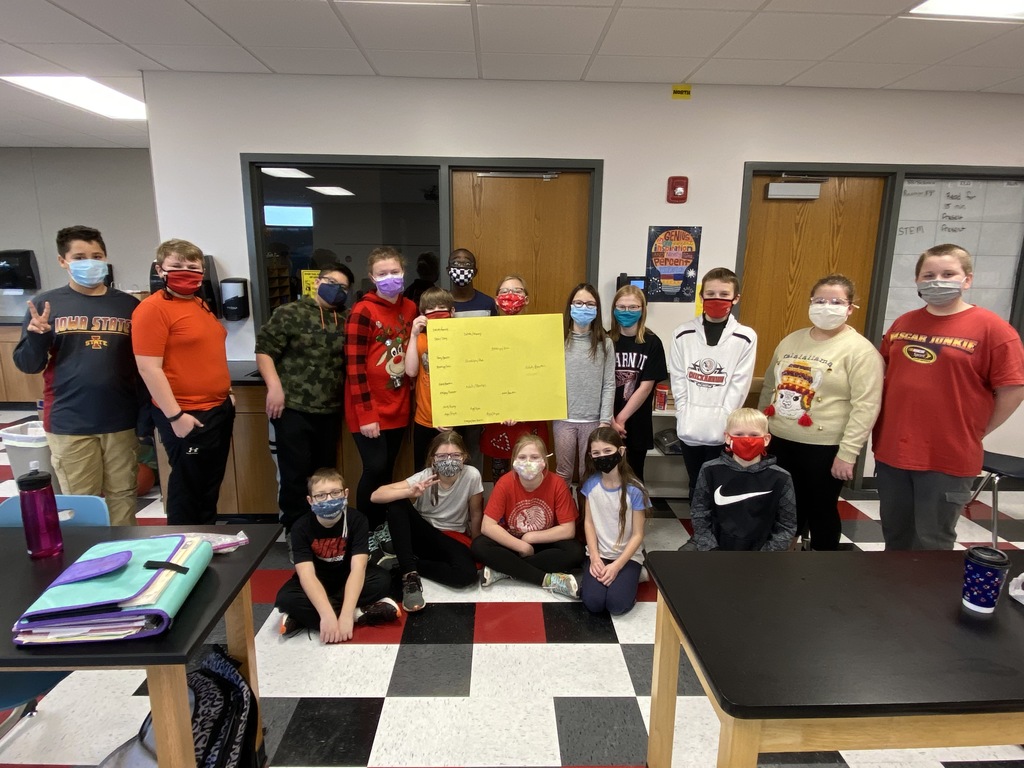 Kindergartner's from Mrs. Demaray's class practiced team work, "lots" (and lots) of patience and effort to create their gingerbread houses today! They are pretty proud of their masterpieces!❤️💚