The 7th Graders visited the Mississippi River Museum in Dubuque yesterday.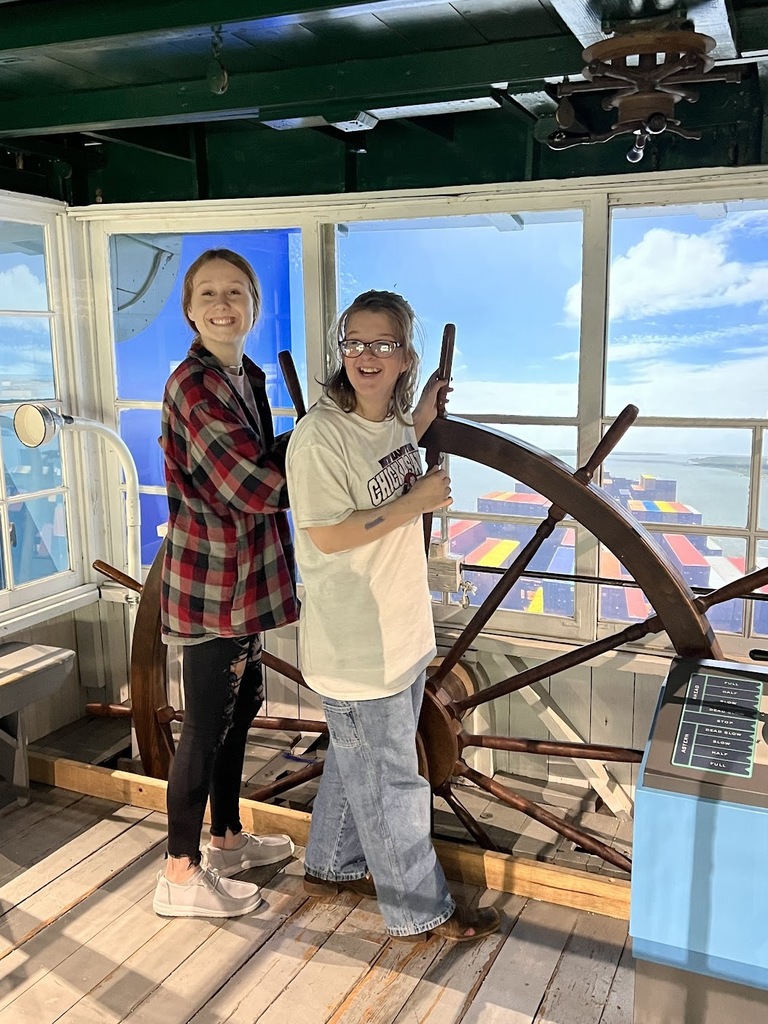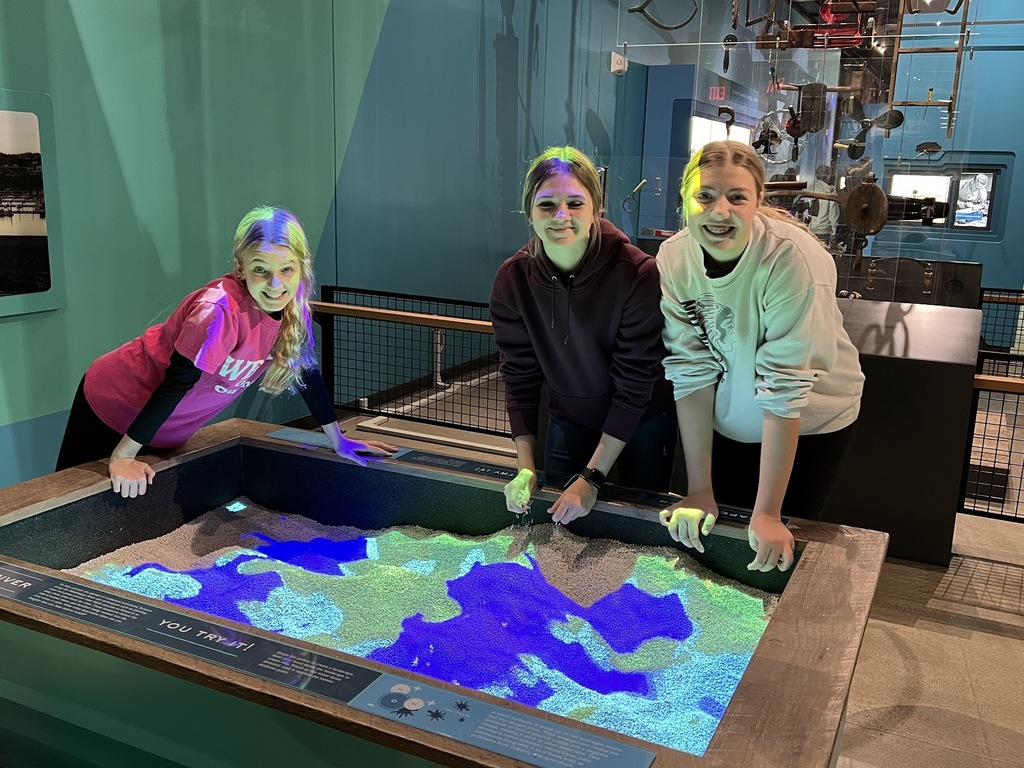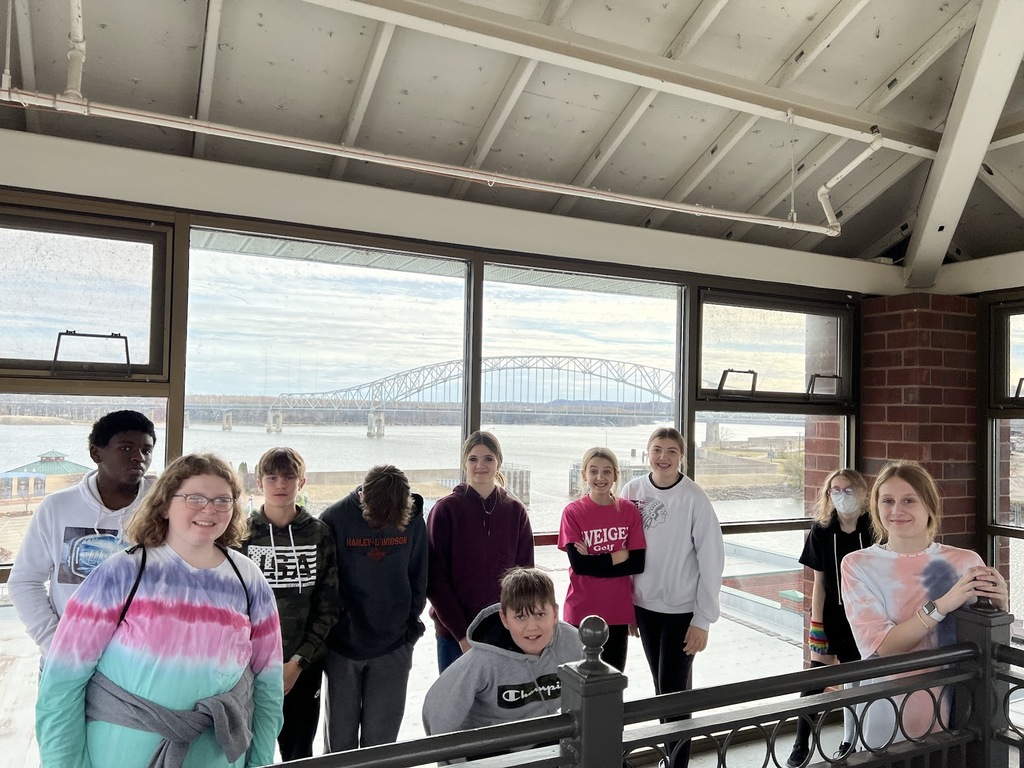 Three Foods I Classes today completed their "Protein Appetizer Lab." The students are learning about food sources of protein and what it does for their bodies. This is a favorite lab of the students. Mrs. Schmitt writes a beef grant from the Iowa Beef Council and pays for any of the meat with grant money.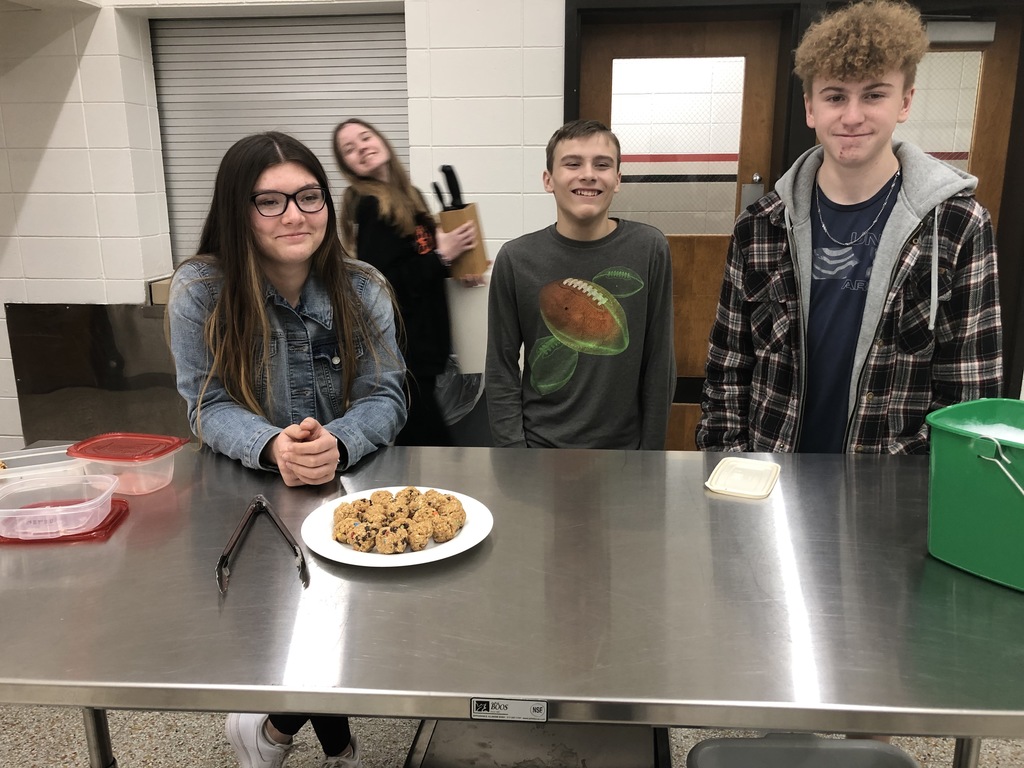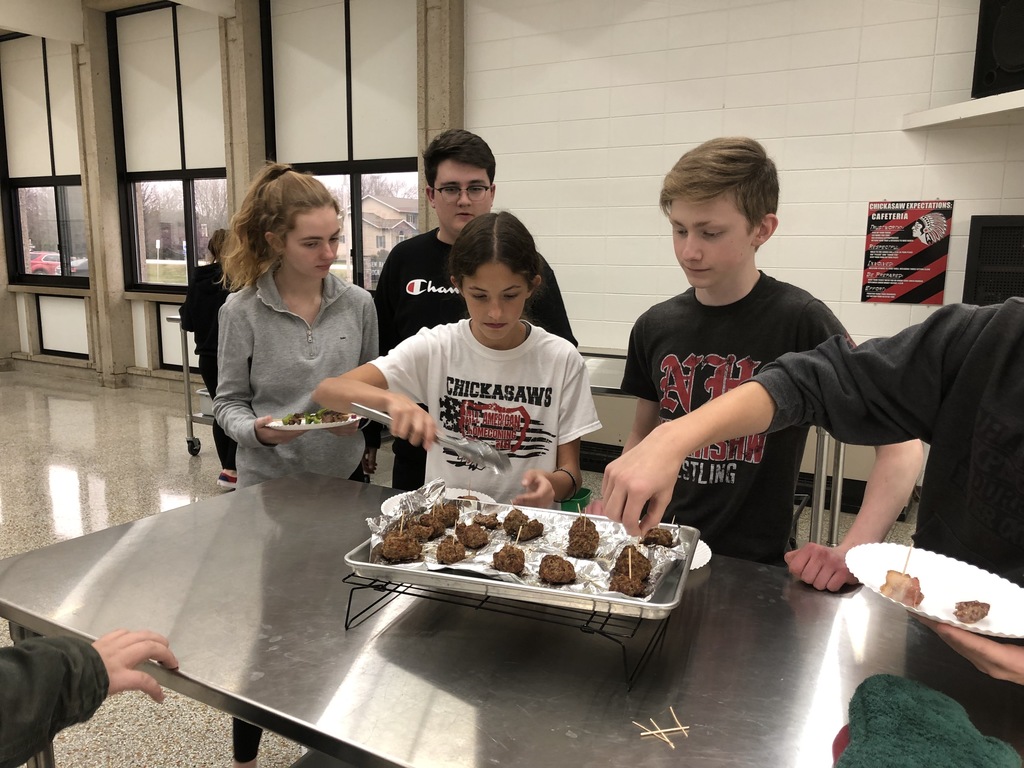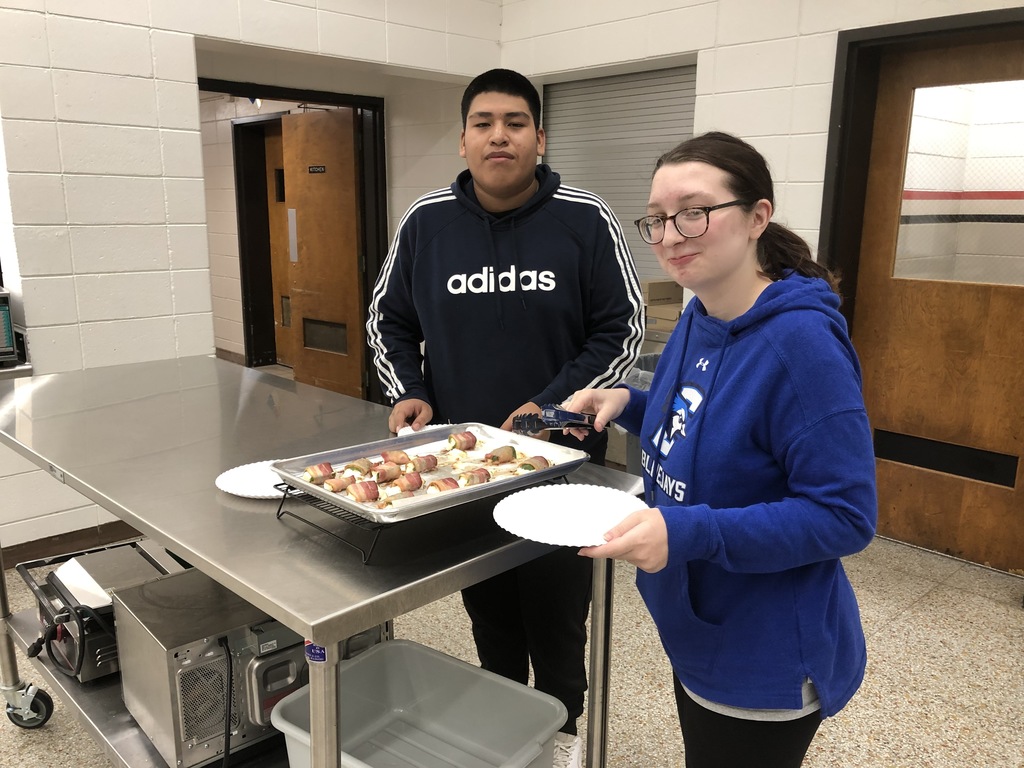 Come check out the Chickasaws tomorrow night! Please use the South entrance labeled, "Activities Entrance." Admission is a canned food item for the food pantry. The booster club will be serving a soup meal for $6 out of the concession stand.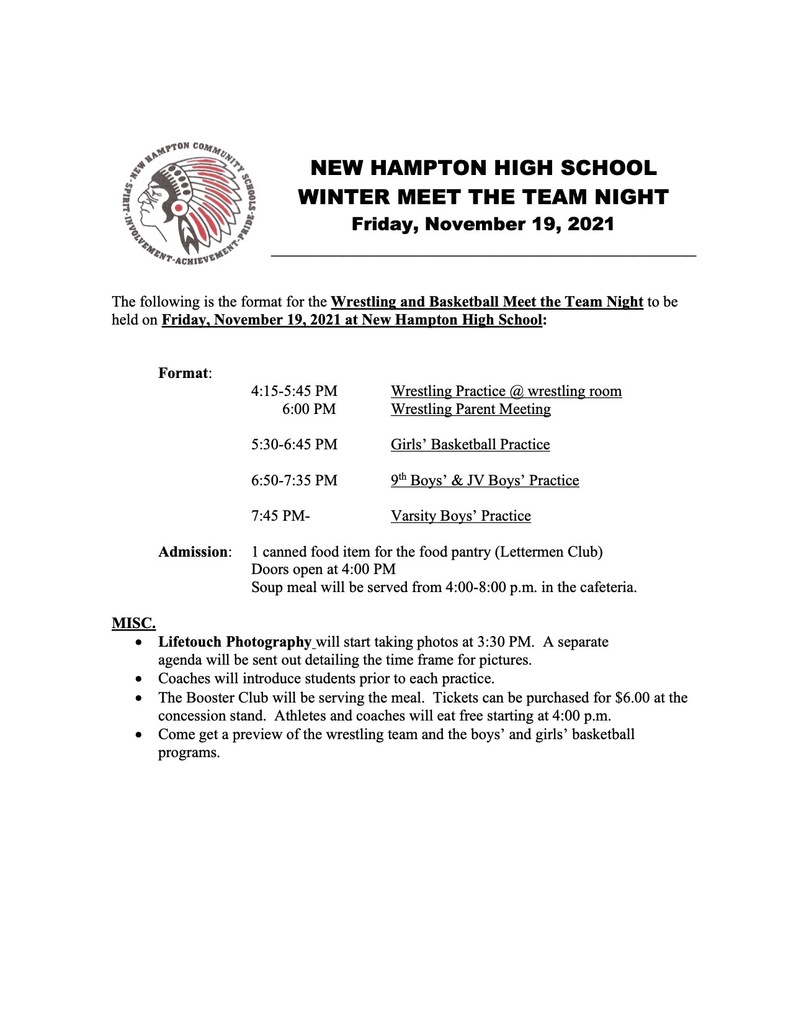 Good luck to the varsity girls basketball team as they scrimmage St. Ansgar tonight. The scrimmage will start at 6 pm in St. Ansgar. Go Chickasaws!

The 7th Graders visited the Mississippi River Museum in Dubuque yesterday.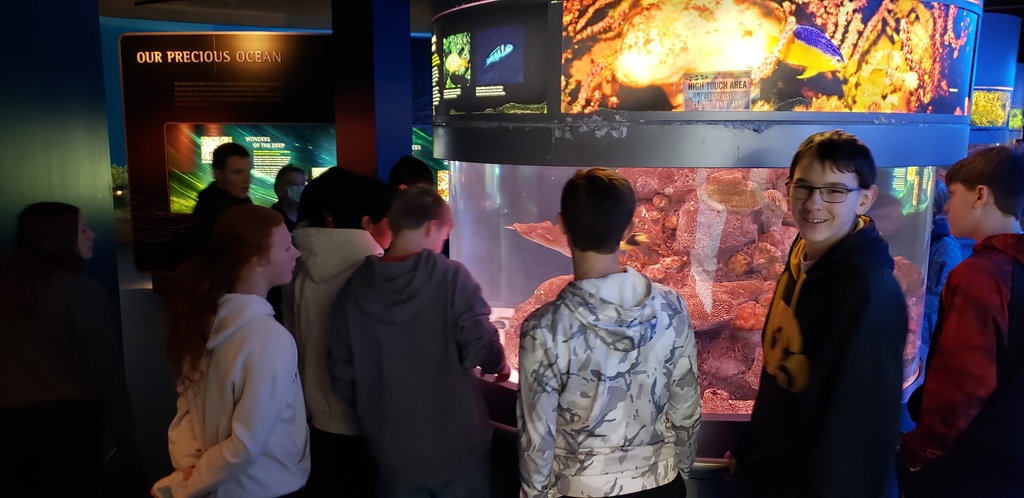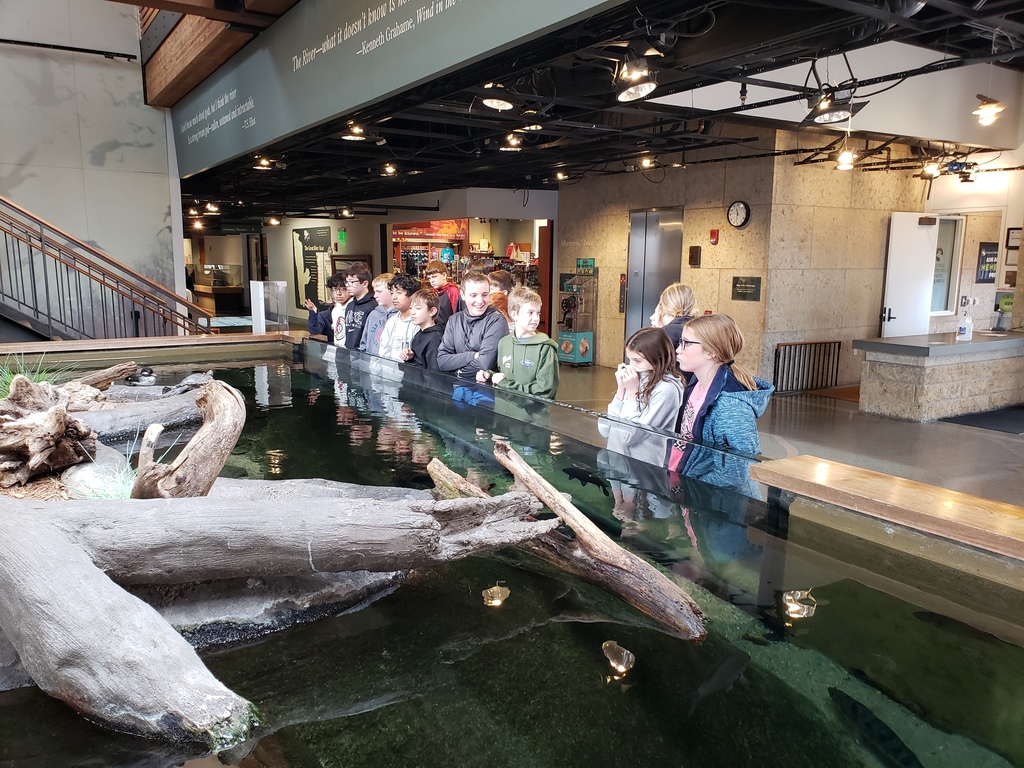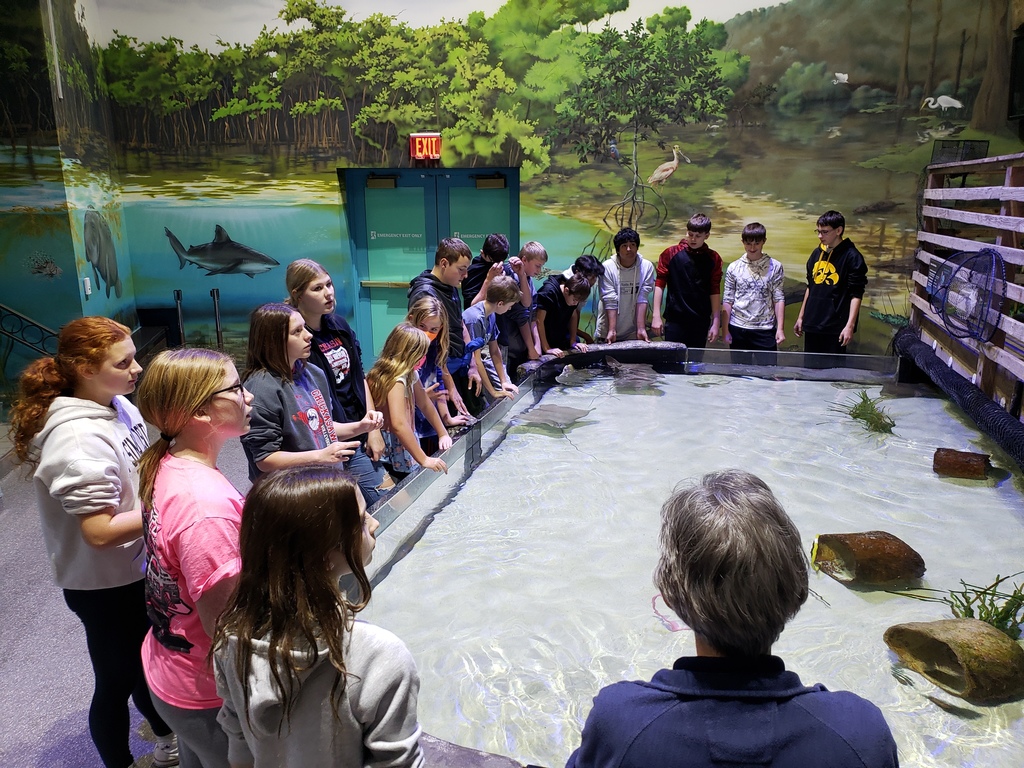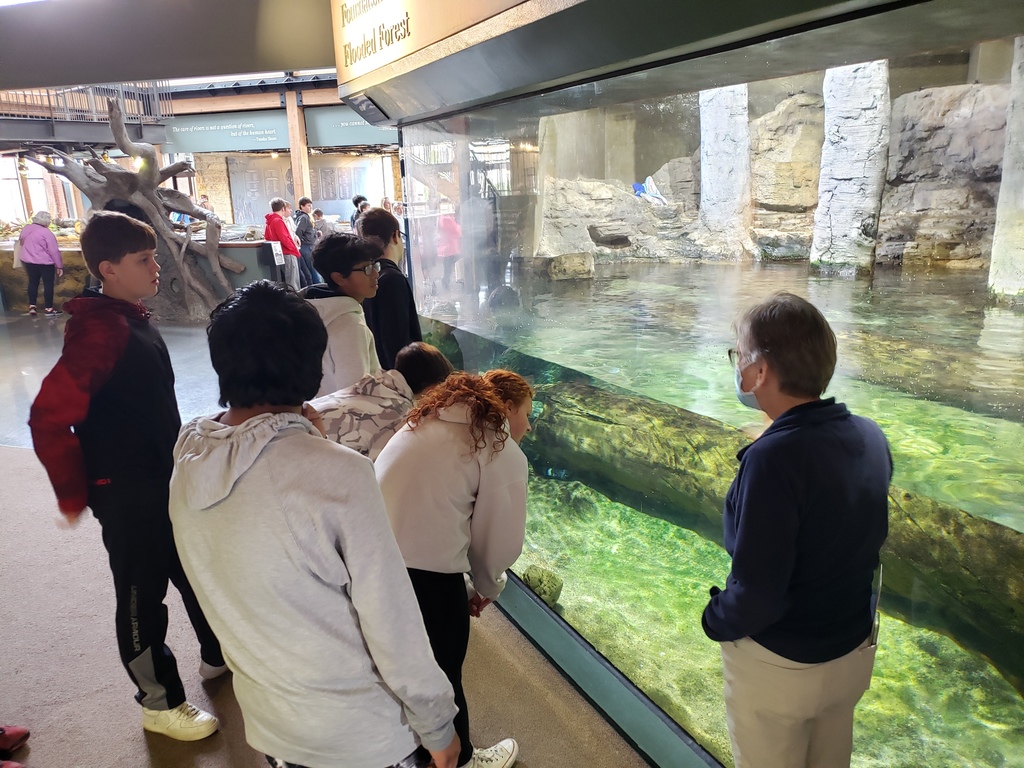 The group were doing their 11th Annual Square Dancing Mitosis Activity.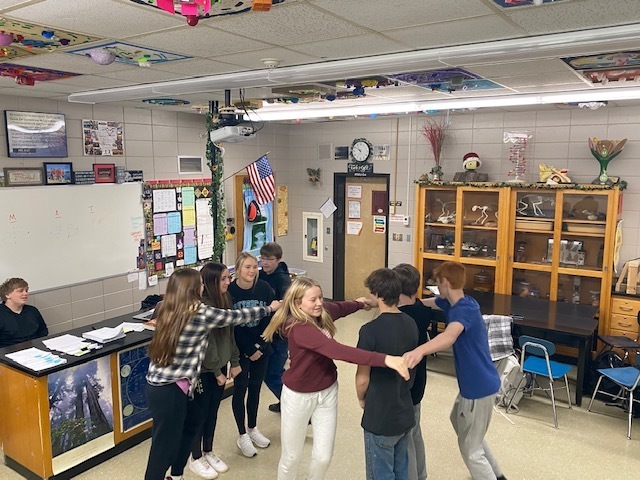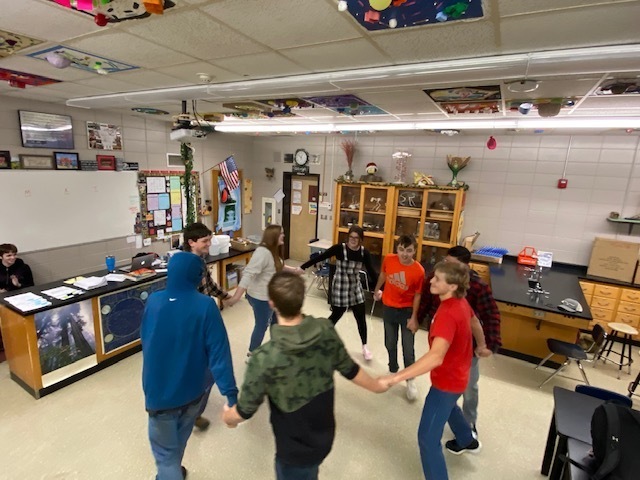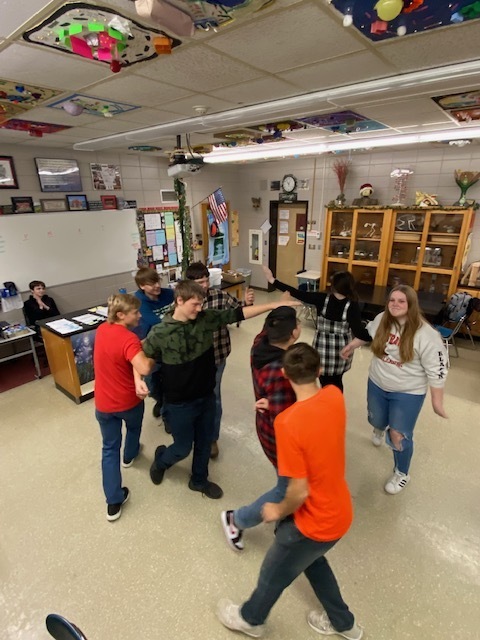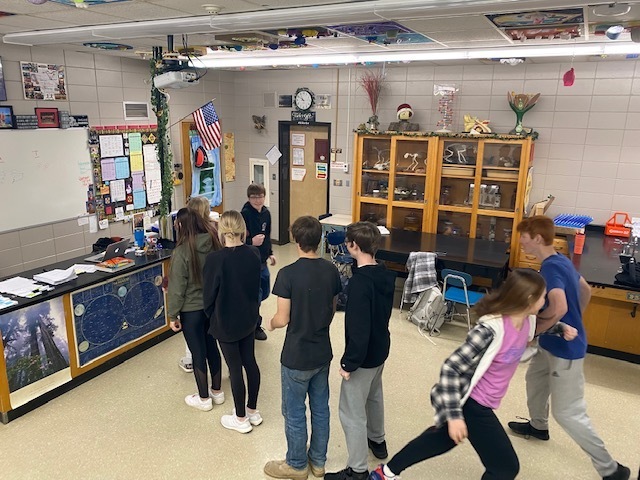 3rd Grade students were entered in a MobyMax Fact Fluency Class Rewards Competition where they had to complete 20,000 points by a set date. Students worked very hard on their addition, subtraction, multiplication and division facts and met their class reward! MobyMax gave them a $55 Amazon gift card and pictured here are the class reward items they picked!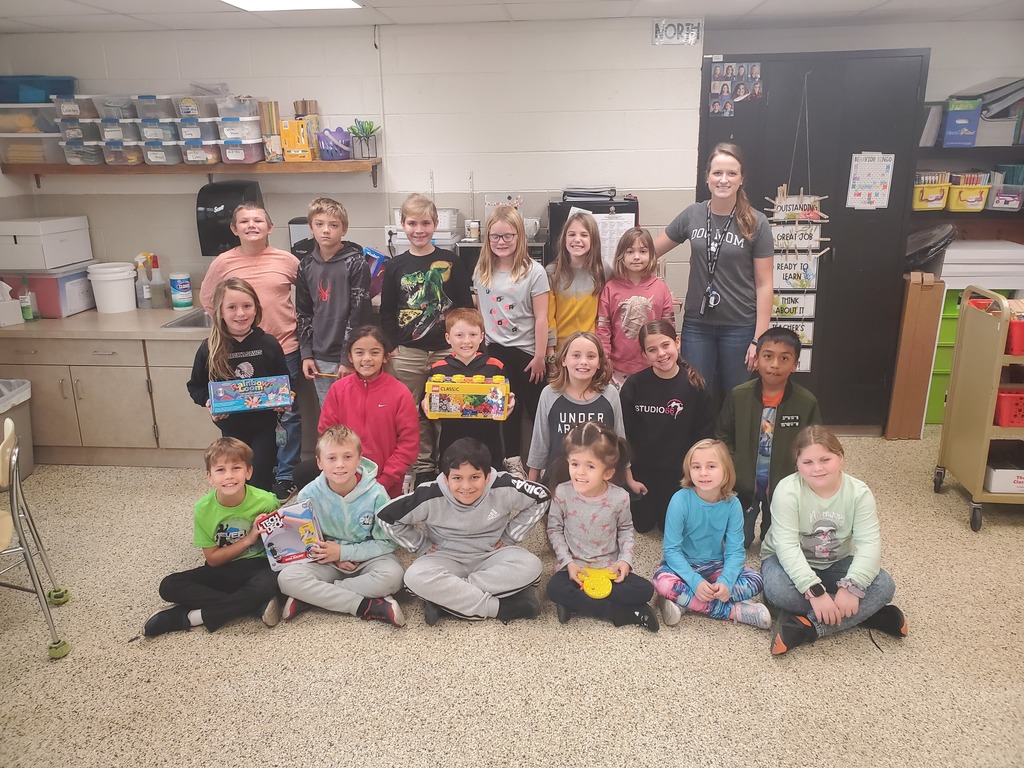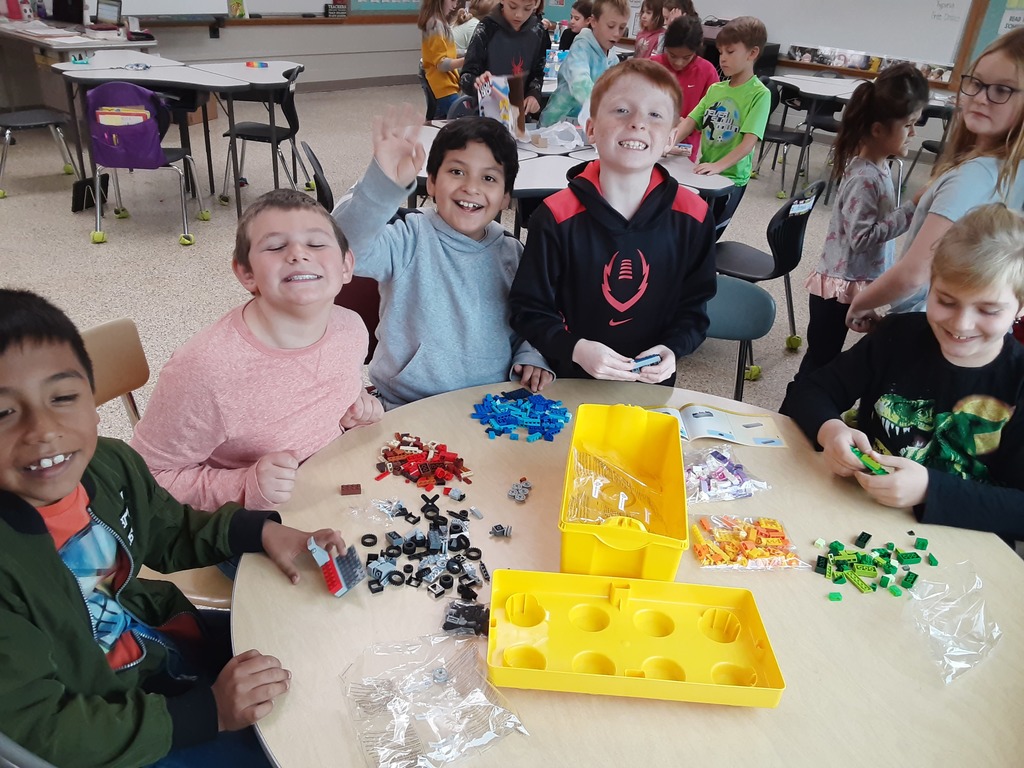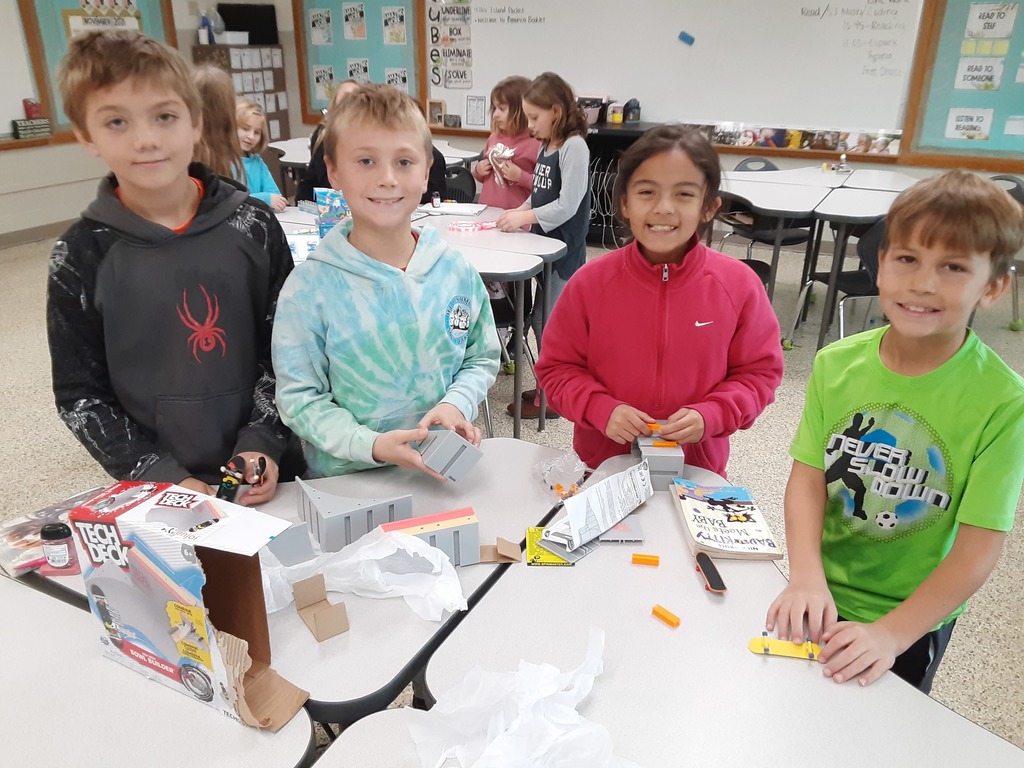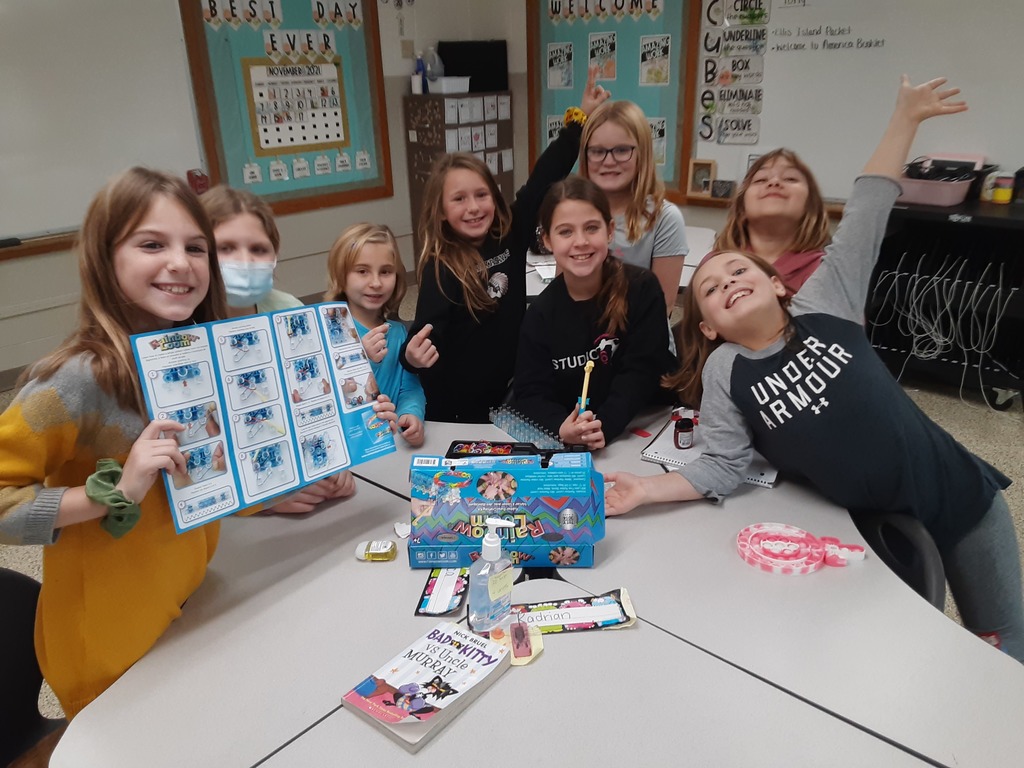 Students in 8th grade having a blast playing Omnikin ball. What a great game that teaches cooperative play.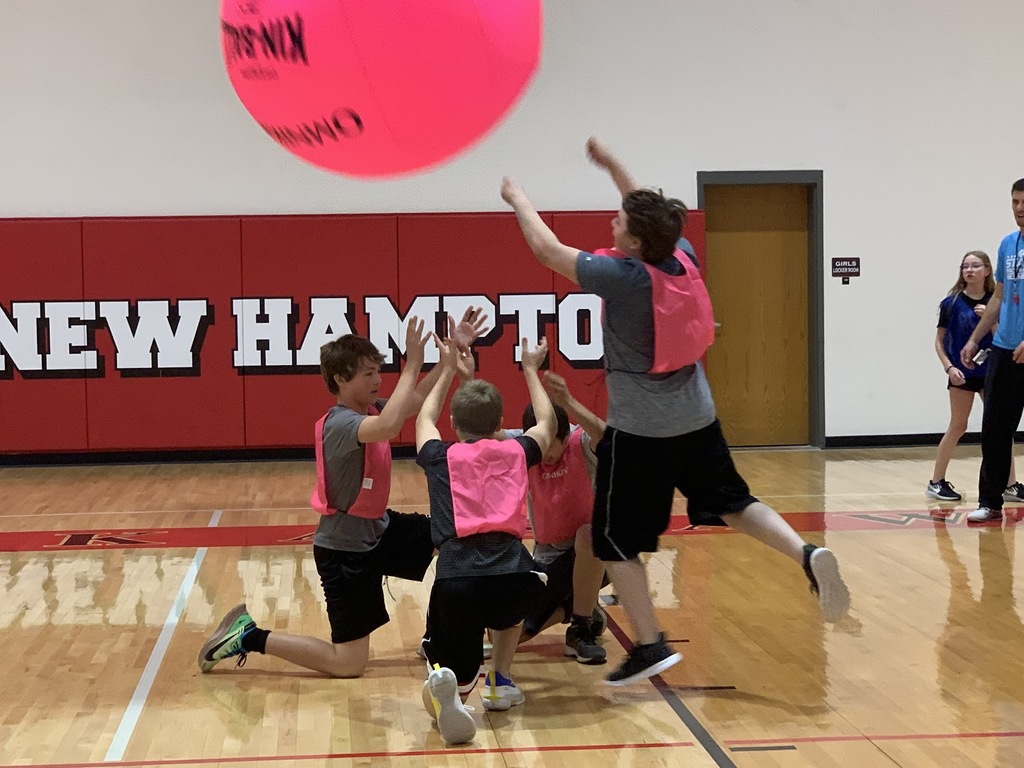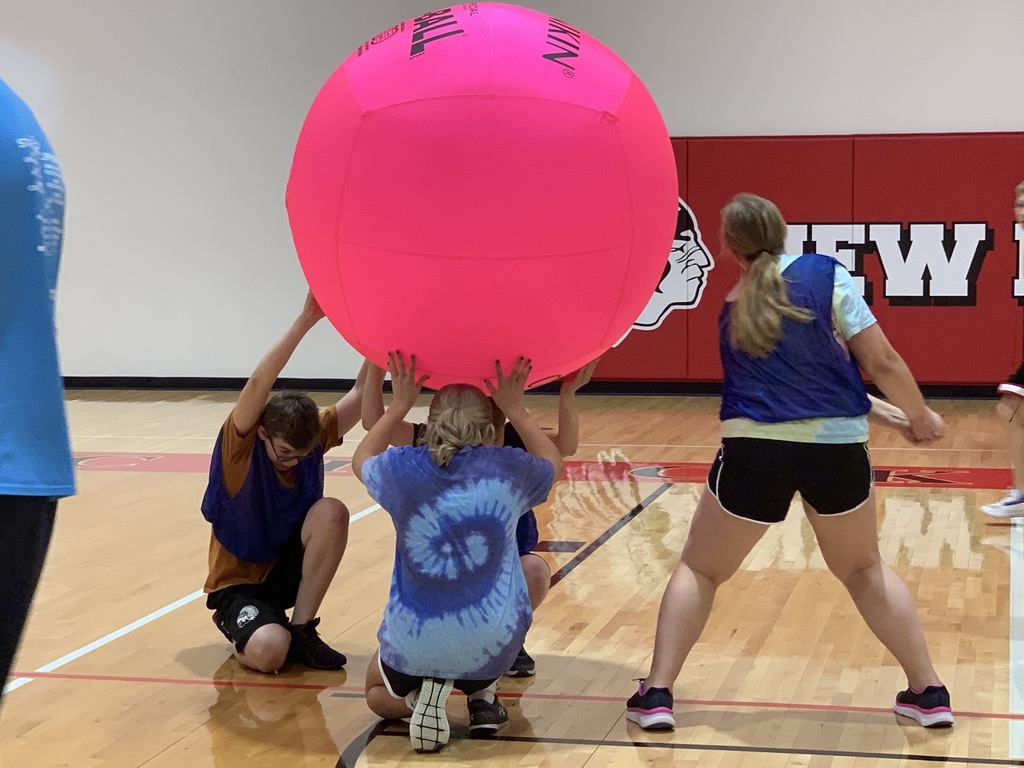 American Education Week. (see photo for Celebration Days)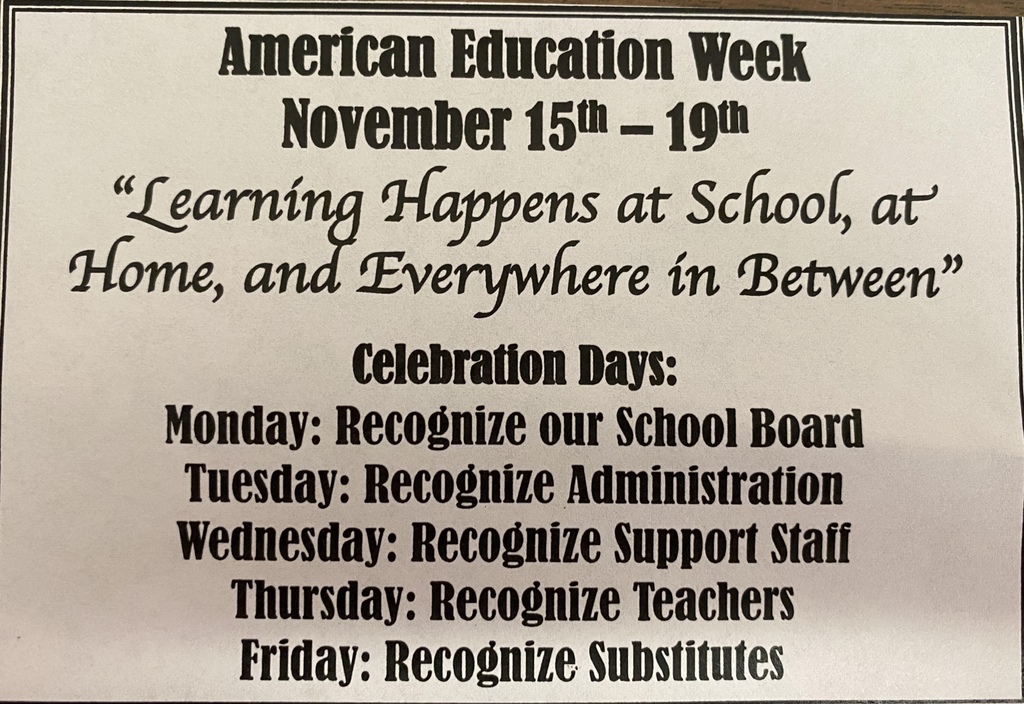 American Education Week (Nov. 15-19) Mayor Schwickerath signed the Proclamation for American Education Week.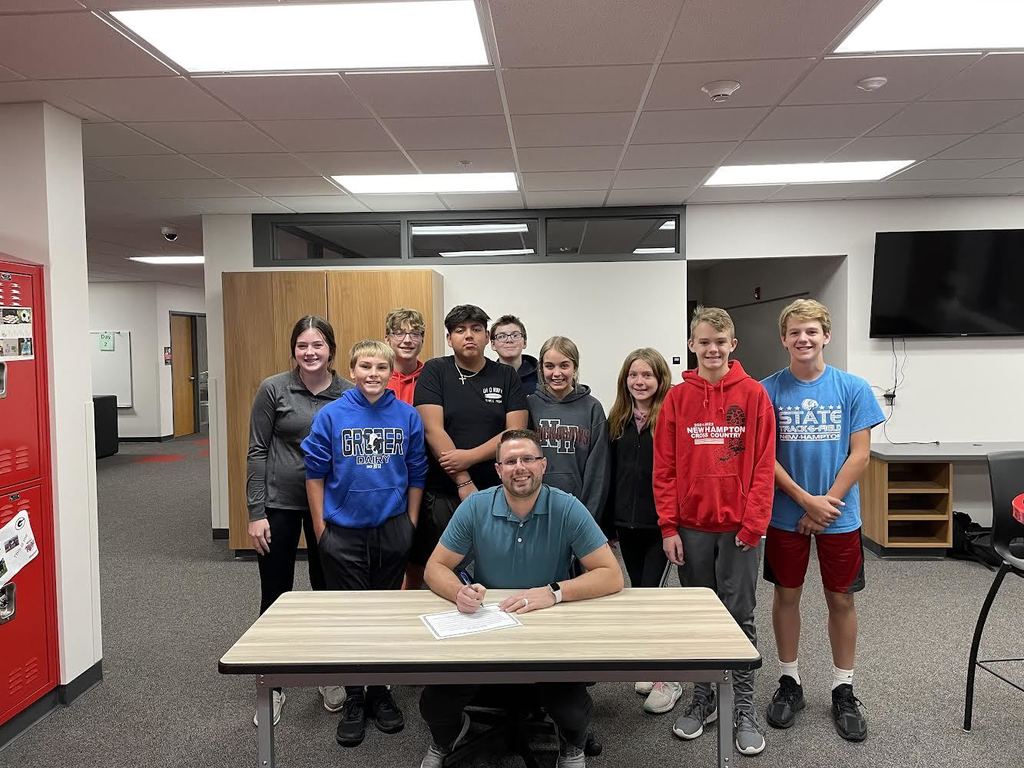 Our 5th grade TRIBE students of the week, Cody and Lexie, are recognized for following TRIBE expectations and showing kindness and compassion to others.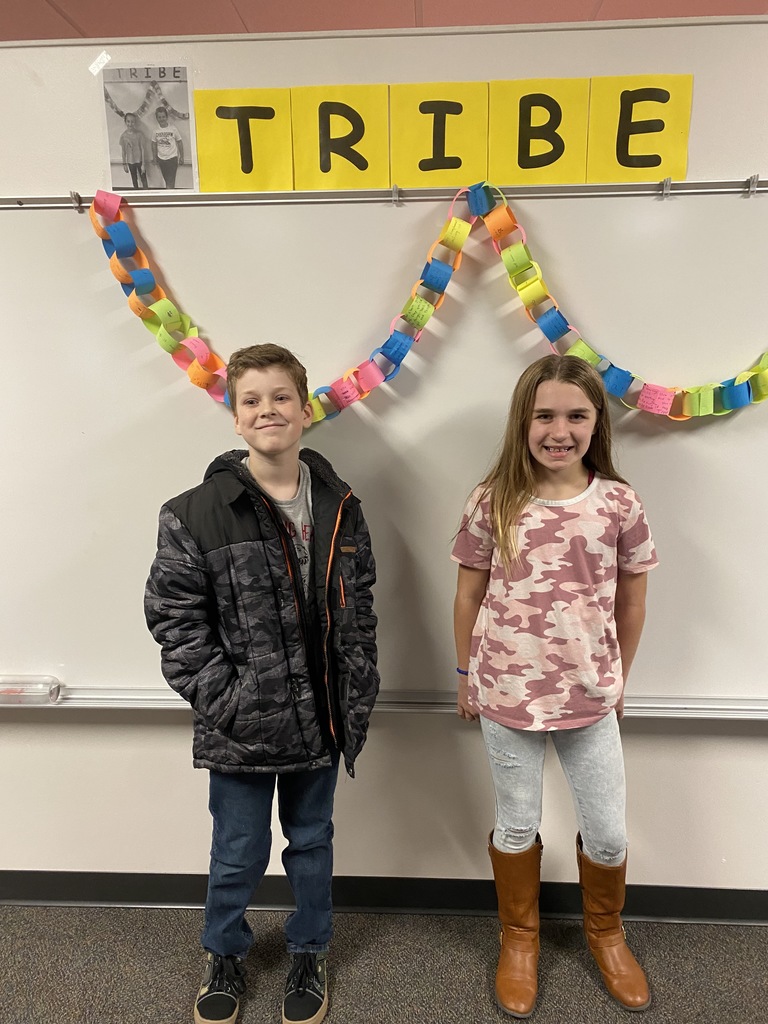 Tonight our students preformed White Christmas! It was a fantastic show. Please come support our kids on Saturday night at 7pm. Tickets are $8 at the door!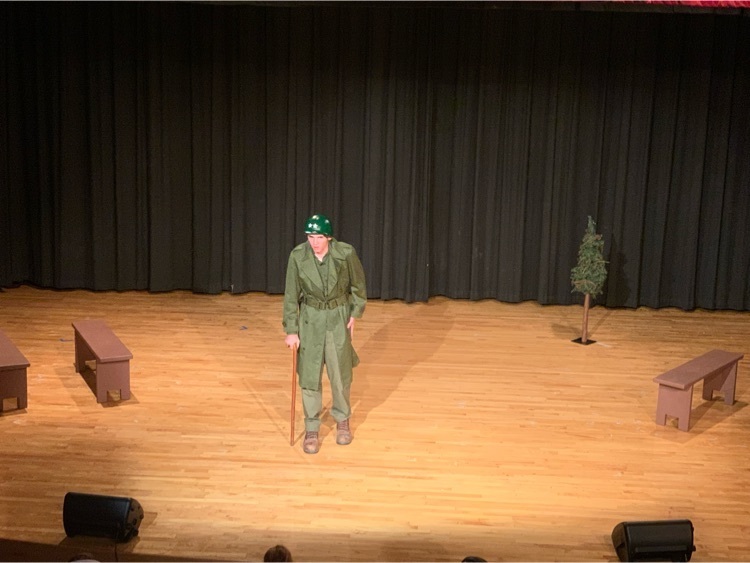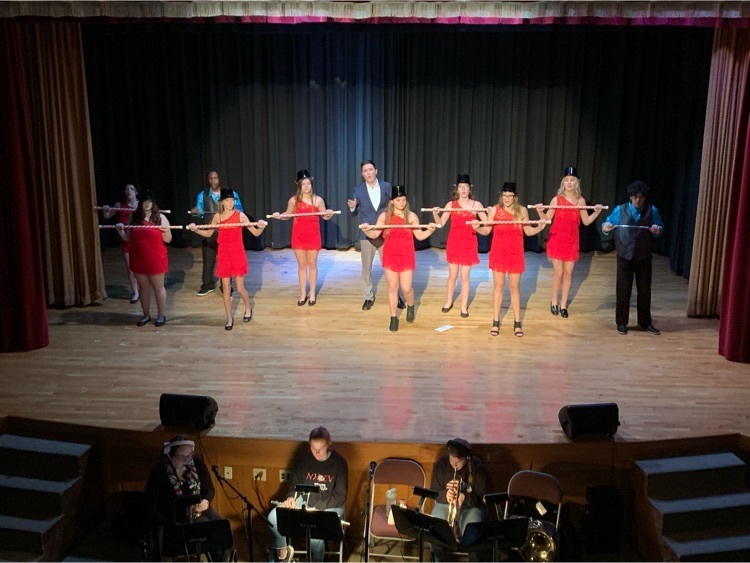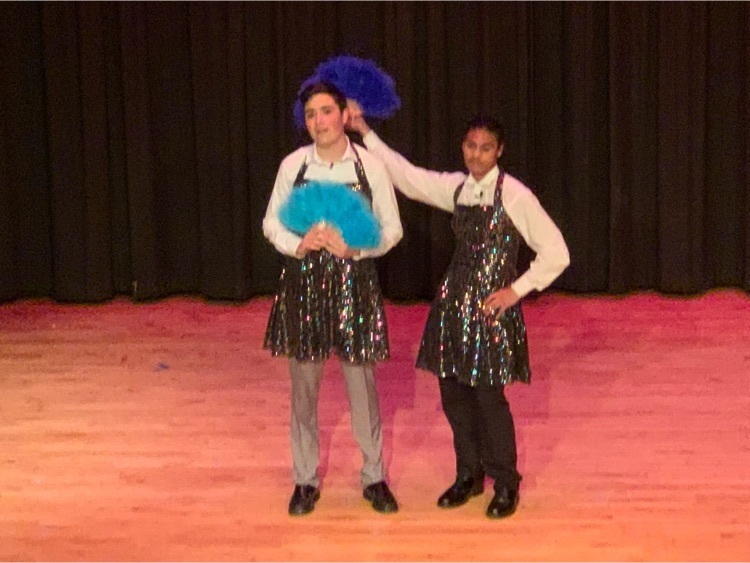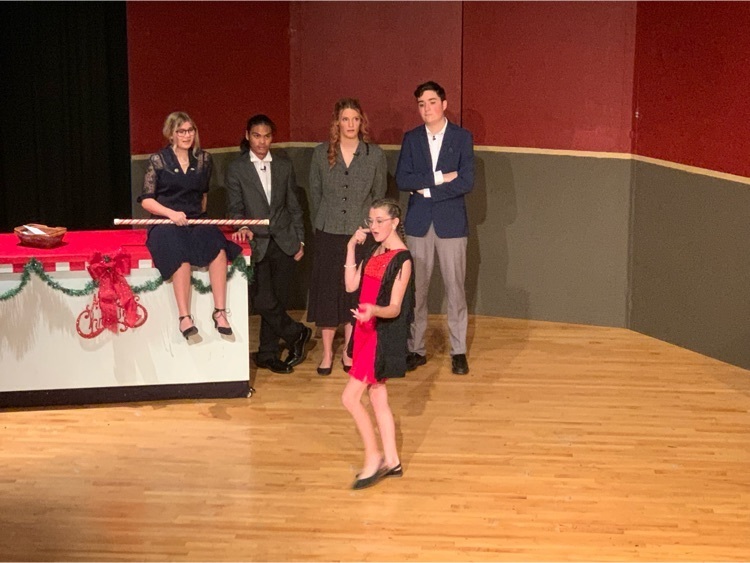 What a great way to finish the week! Students encouraging students with positive post it notes.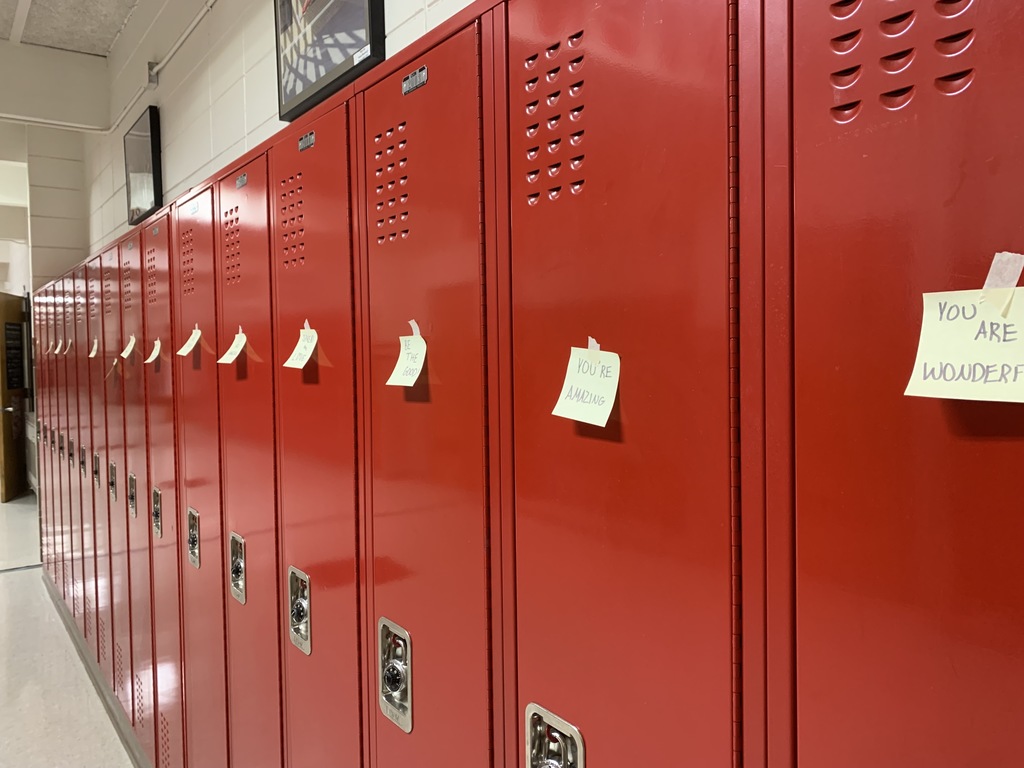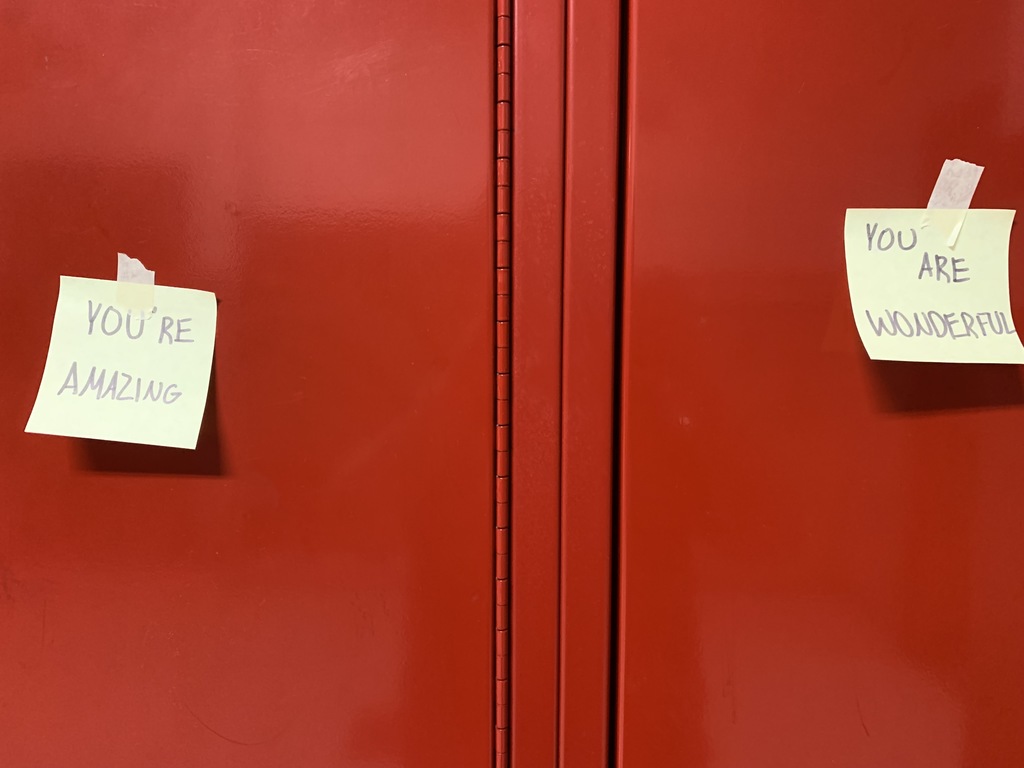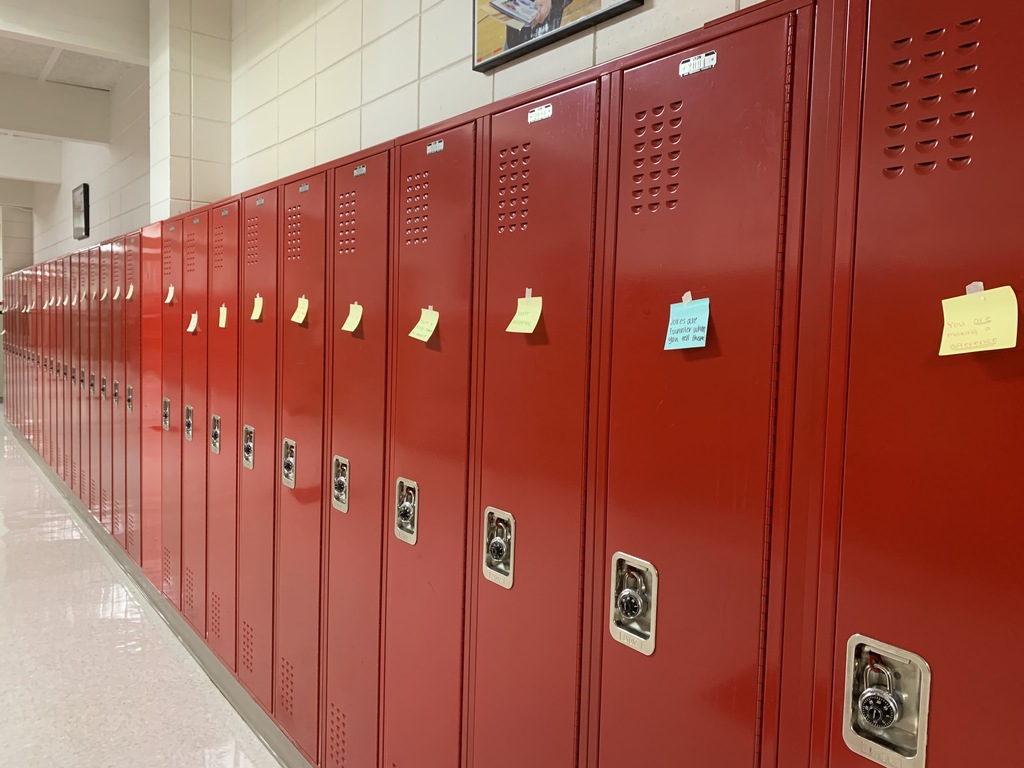 Today is National Kindness Day! The Interact Club is recognizing this day by putting positive notes on lockers and writing special letters to others!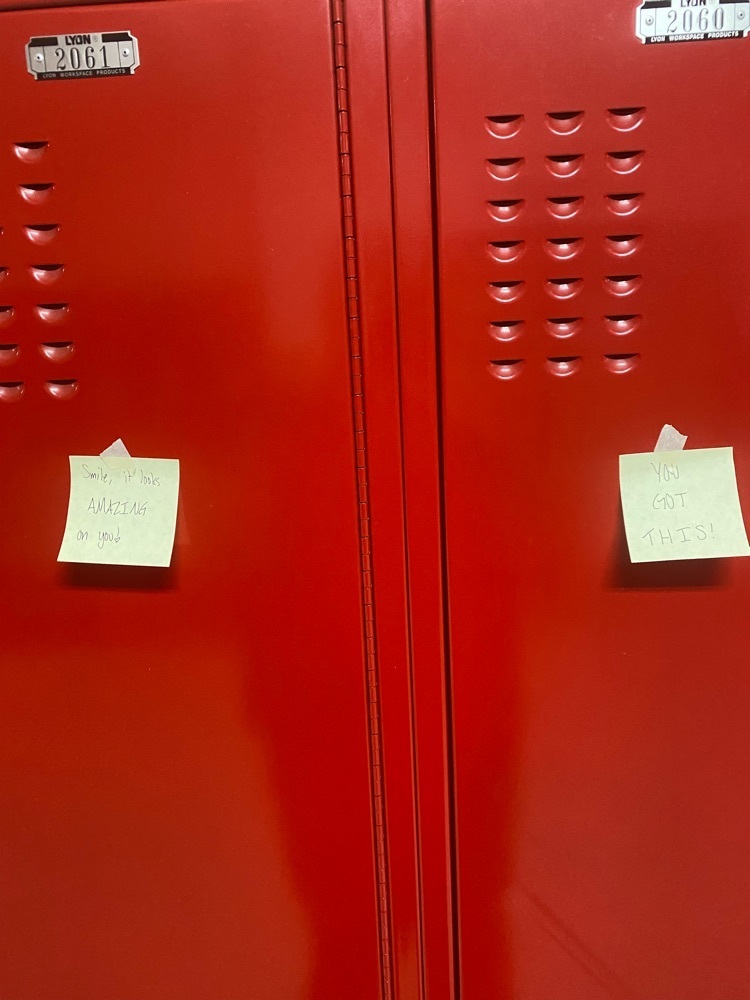 We will not have school on Monday, November 15th due to teachers' in-service day.

Mrs. Schmitt is offering a new class this year called Hospitality & Tourism. It is so important for our students to learn about the career possibilities in this billion dollar field. We recently took a half day field trip to Cedar Falls. We ate lunch at the Japanese Sakura Restaurant, given a talk by the owner of Chocolatiere Stam about their chocolates from Belgium, and then a tour and discussion at the Black Hawk Hotel; the second oldest hotel in the country. The students have been learning about restaurants, hotels, and tourism. They asked questions about the front and back of the house of a hotel. Learning outside the classroom in the community was a fun experience.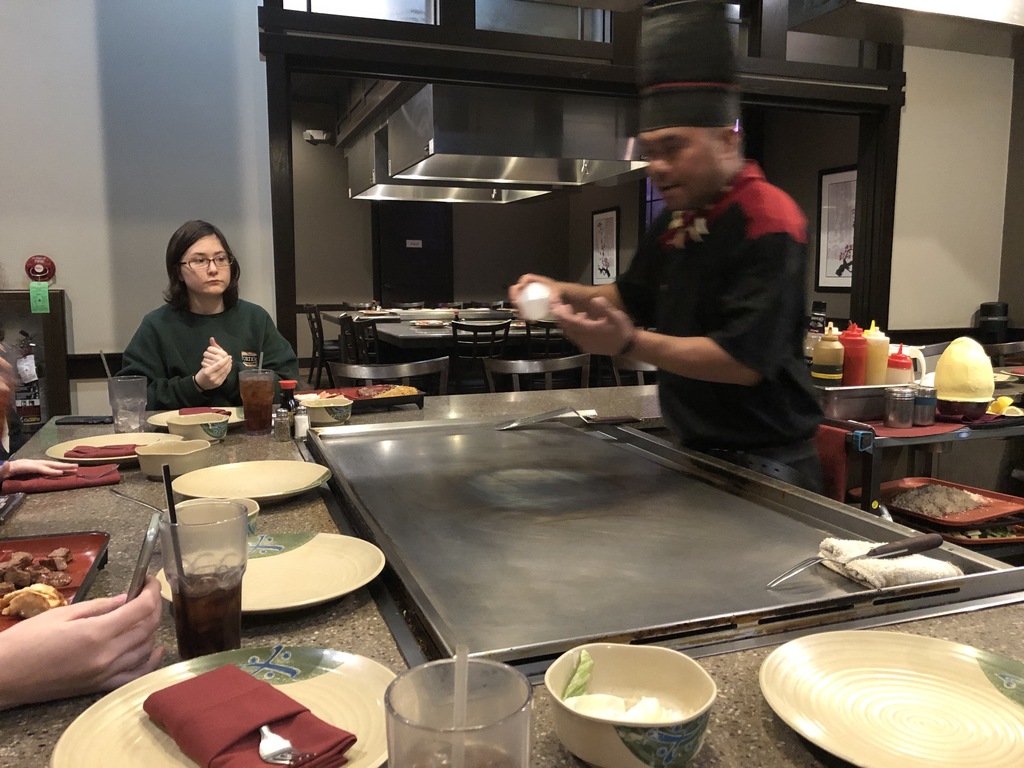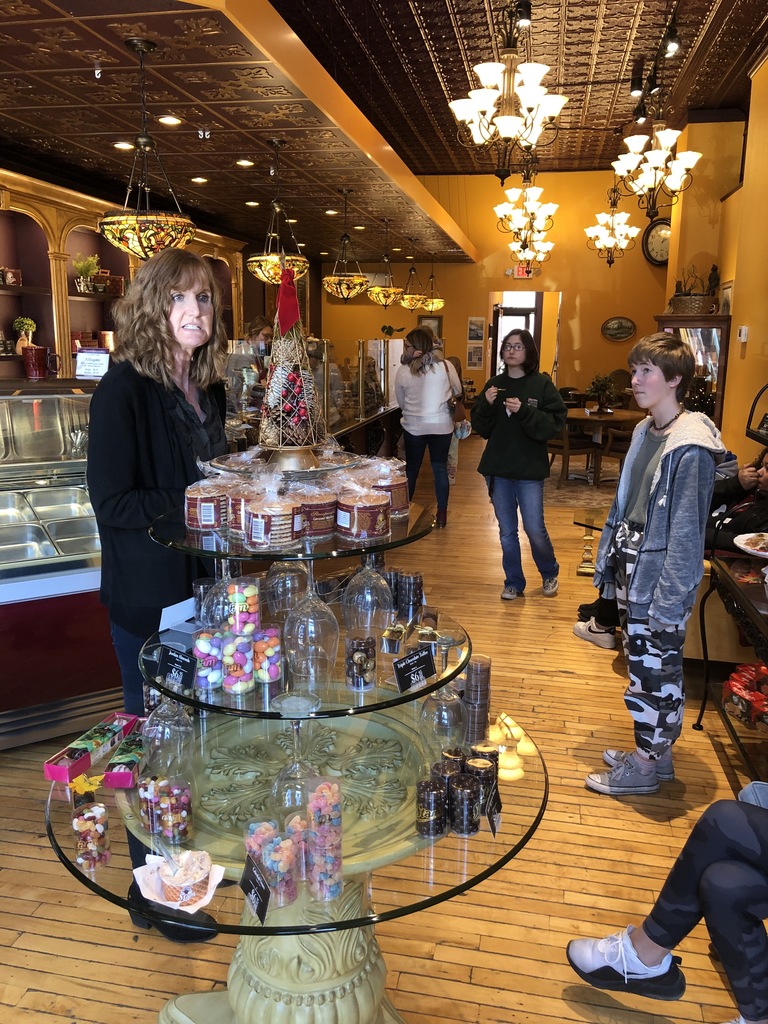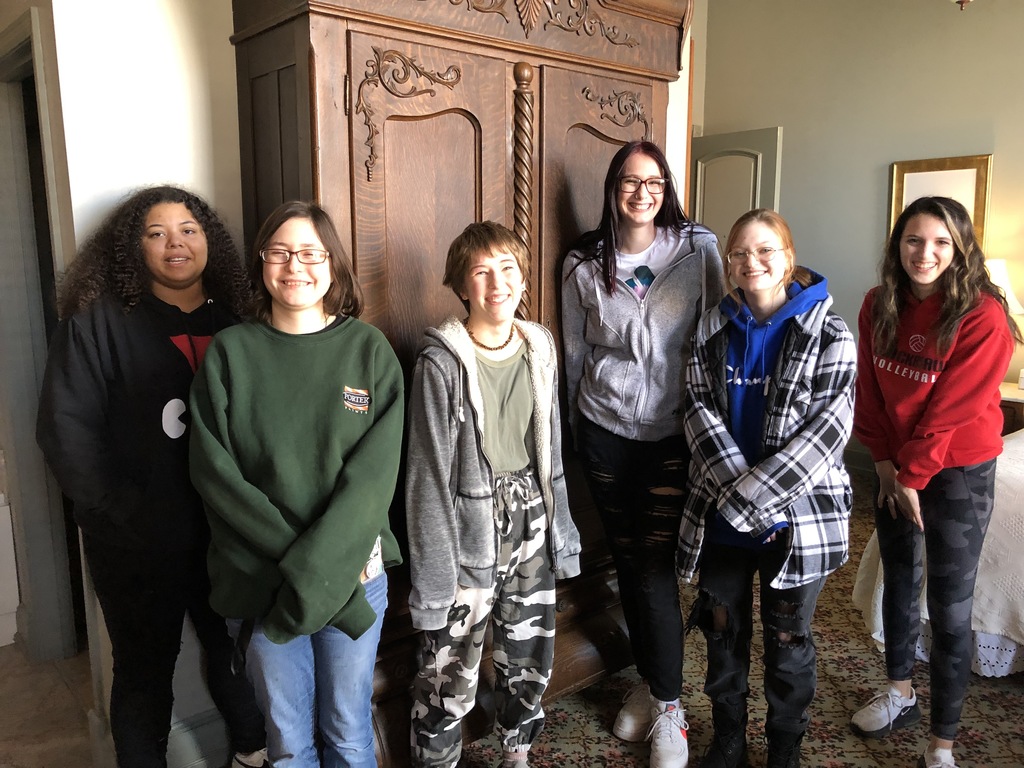 Students in agronomy calculate the cost of anhydrous ammonia as instructor, Mr. Pfaffle, explains the benefits as well as the dangers of the gas.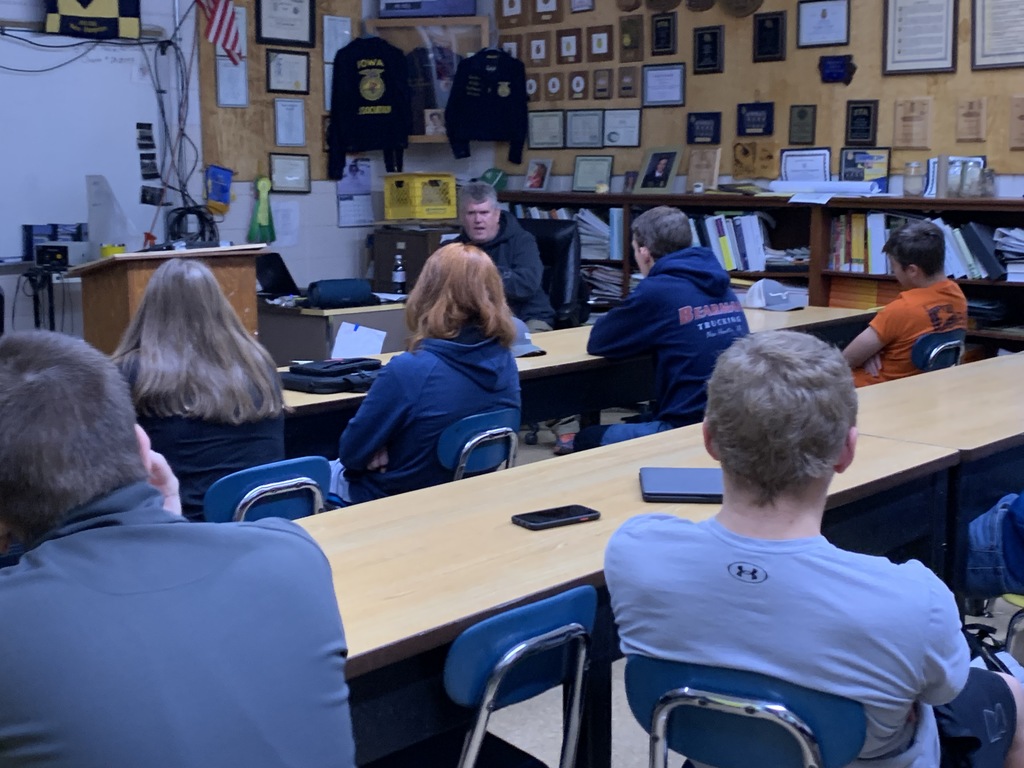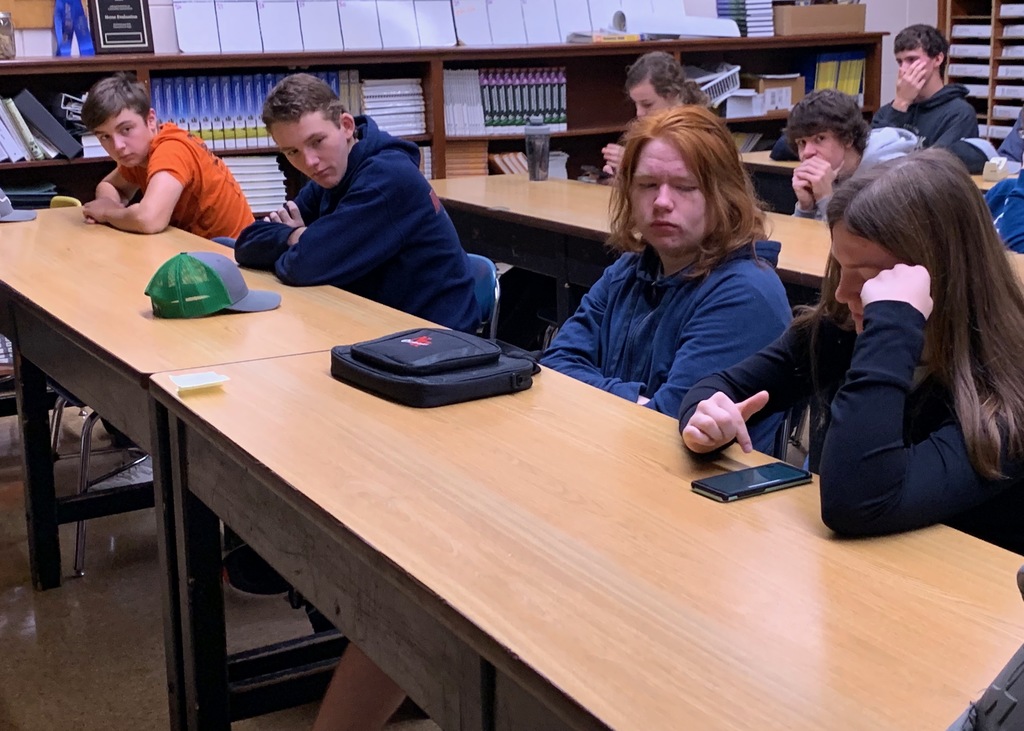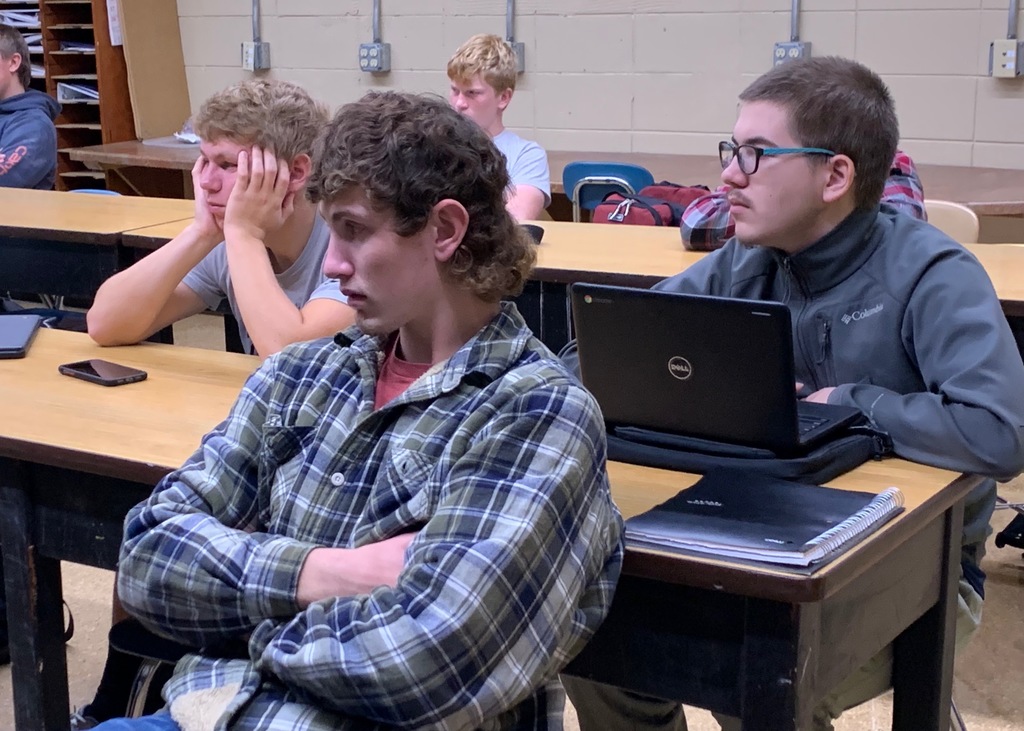 On Thursday, Miss Bredman's preschool class enjoyed a day with their stuffies. The stuffies were able to do everything our preschoolers do, ending with a picnic before going home!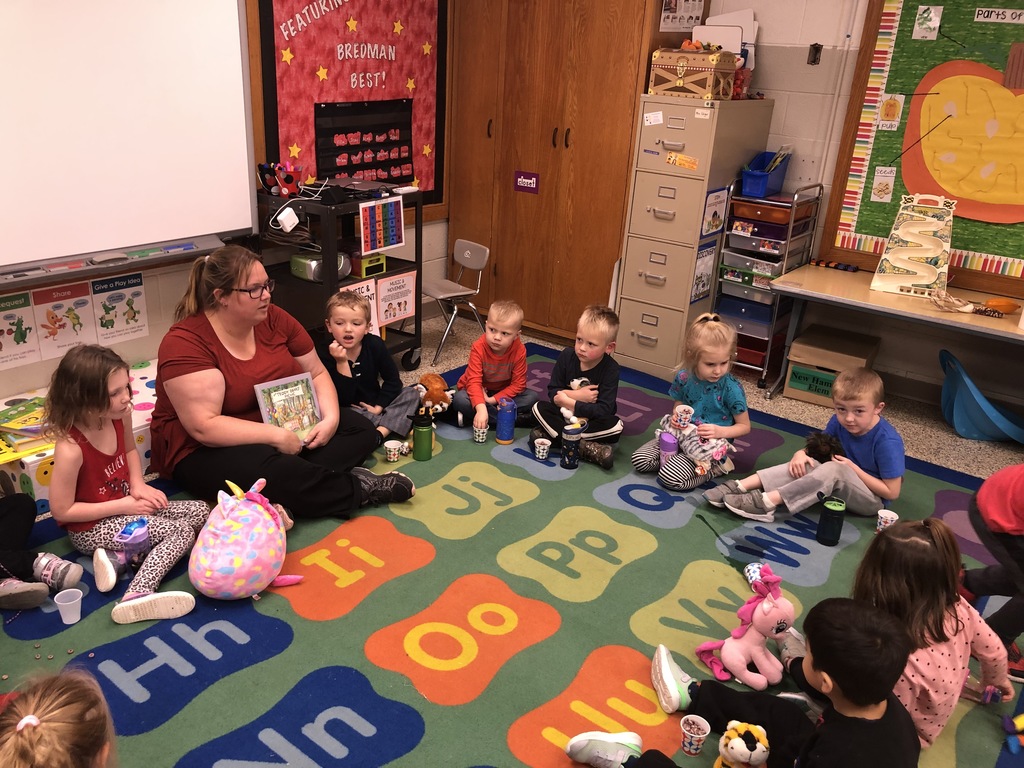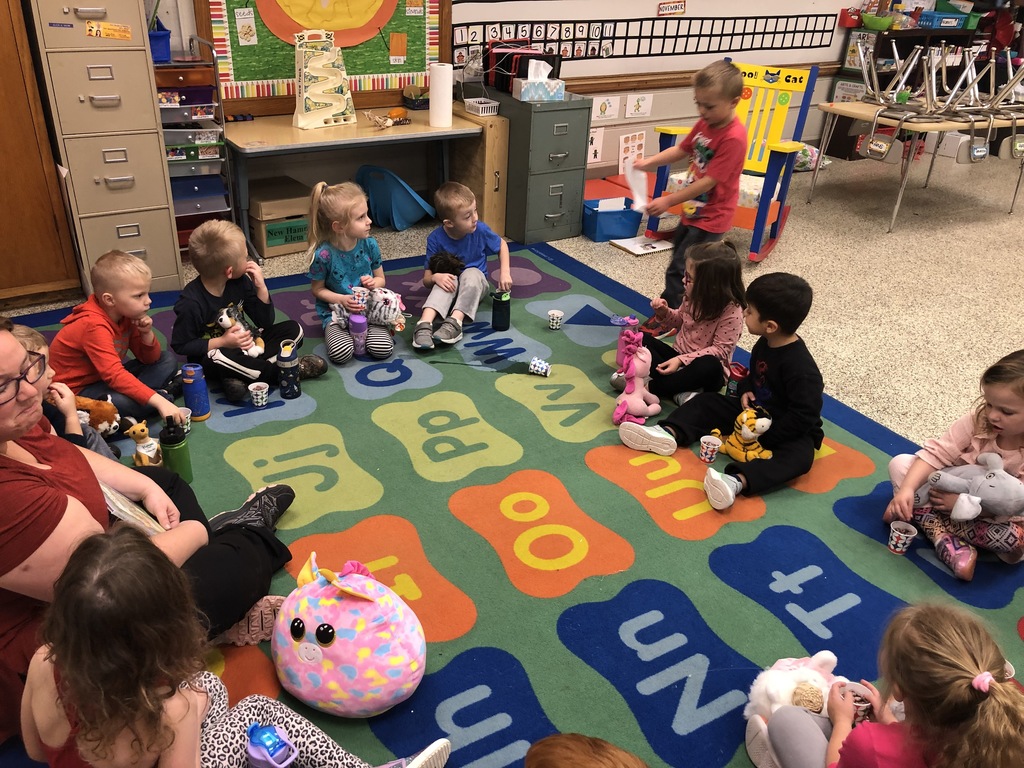 4th graders were celebrated this week during our quarter award ceremony. Awards included core subject awards for 90% or higher, TRIBE awards, and Honor Roll. Be sure to celebrate these awesome accomplishments with your student!