Save the Date! 3 and 4 year old Preschool Open House at New Hampton Elementary on Tuesday, March 21 from 5:00-6:30!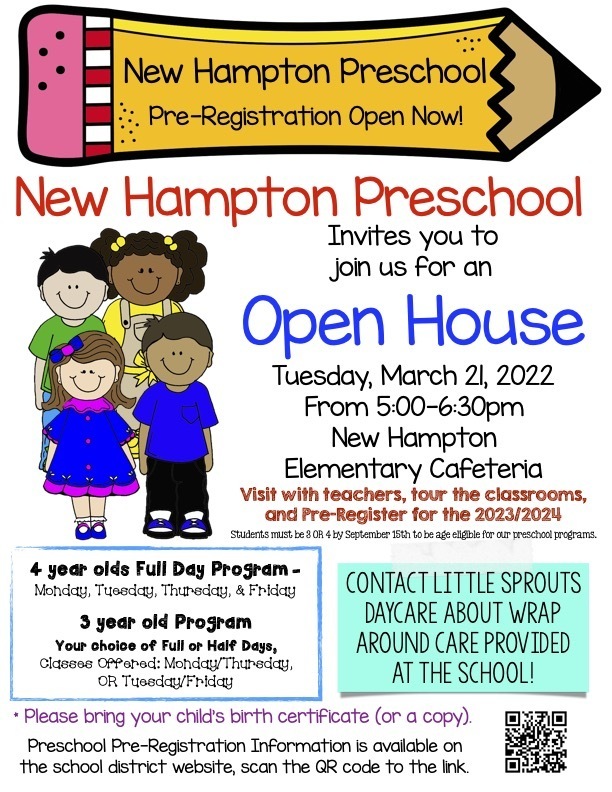 Game Night, sponsored by Interact Club on March 18, 2023, is canceled. Thank you to those who signed up. There was just not enough interest overall. We hope we can offer something in the future.

Please come support the cross country team! All proceeds go to the cross country team.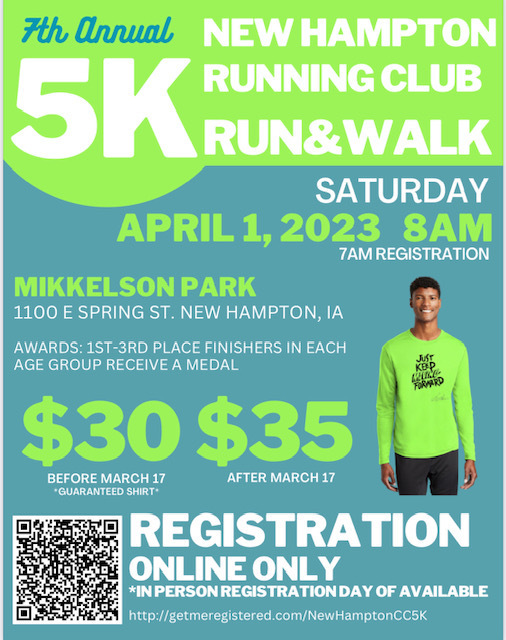 High School Parents- During conferences we will be having parent meetings for each grade level in Mrs. Schmitt's room to discuss class specific information for next year such as FASFA, ACT, 4 Year Plans, MOC, College Visits, and class registration questions. Please try to attend one of the sessions on March 14th or 16th. 5:00-5:30 Freshman 5:30-6:00 Sophomores 6:00-6:30 Juniors 6:30-7:00 Seniors

Thank you Bowlaway Lanes for letting the 6th graders stop out today for their 3rd quarter reward party. Students didn't spare a minute to strike a good smile, lots of fun was had. Good job 6th graders.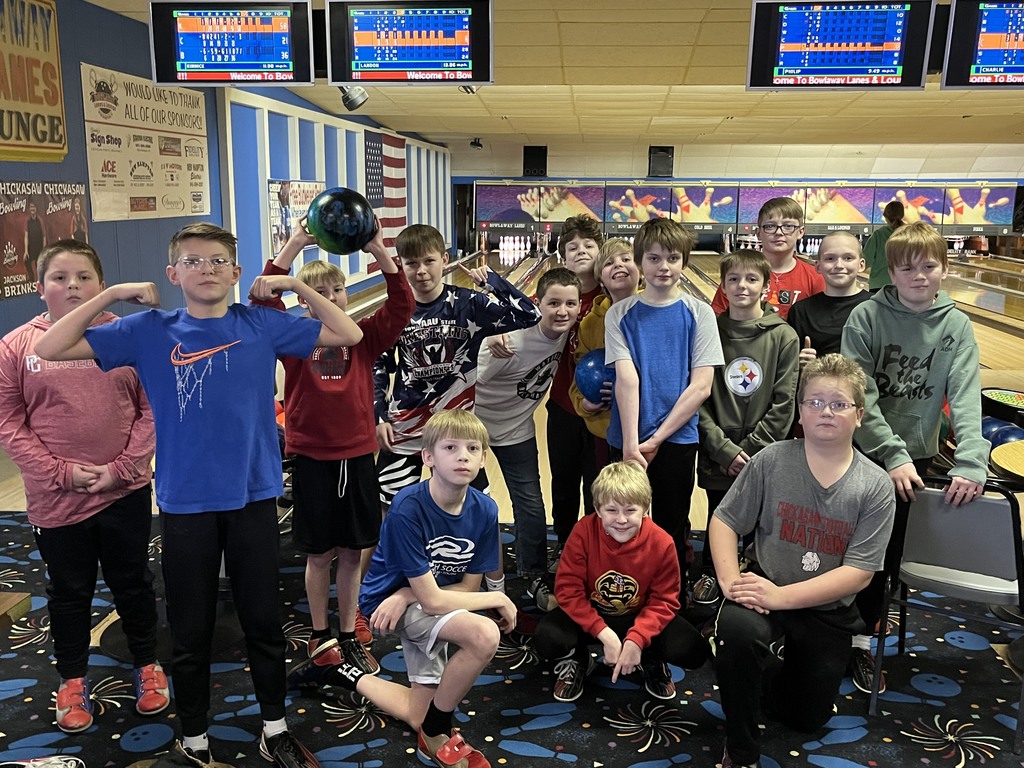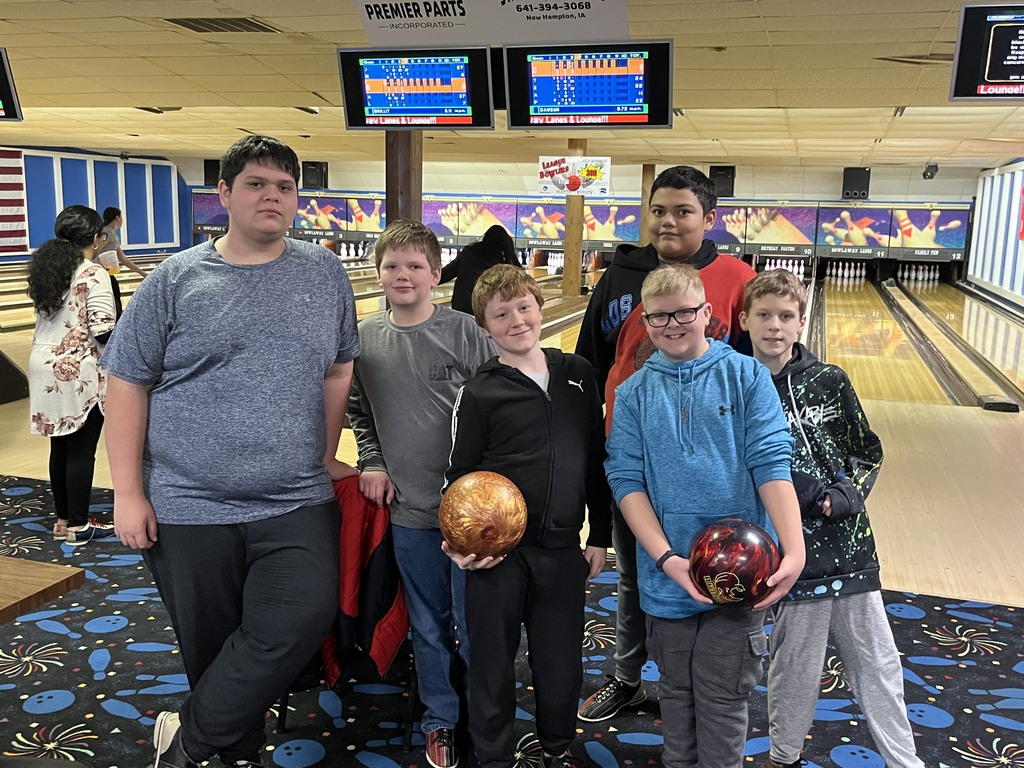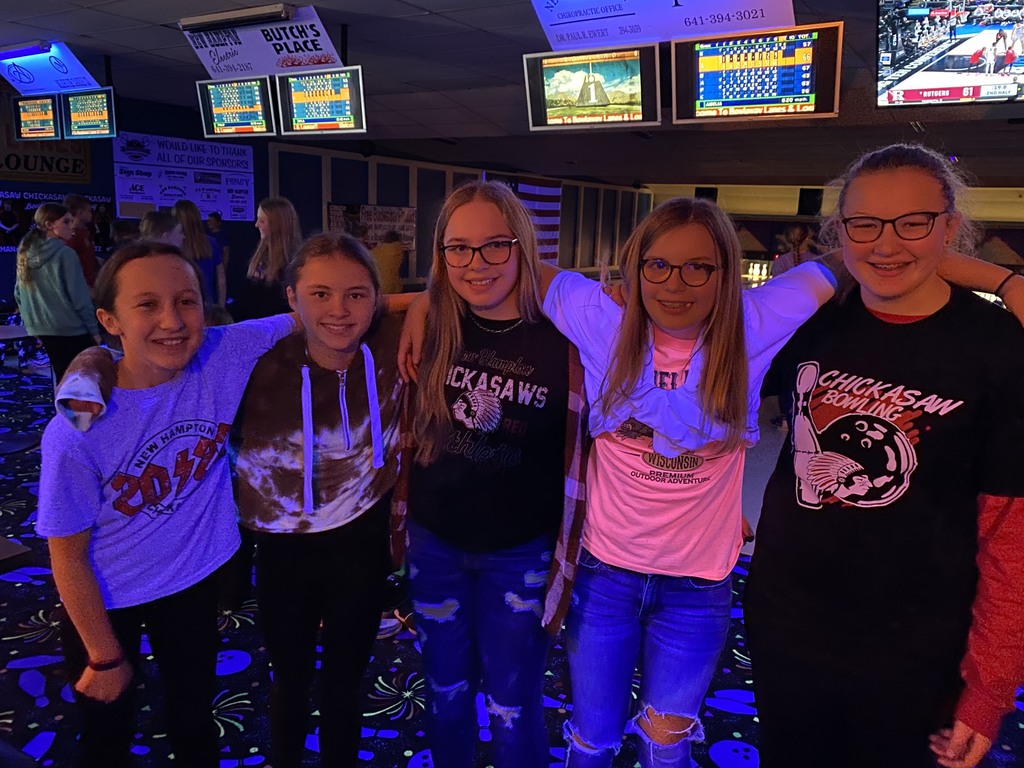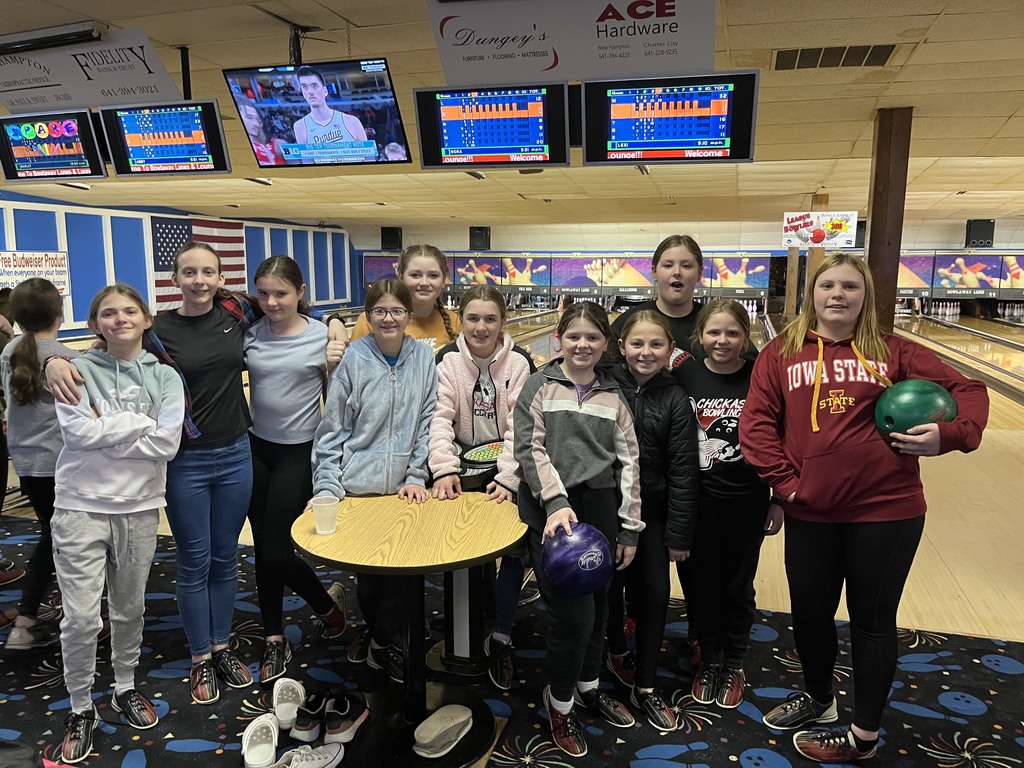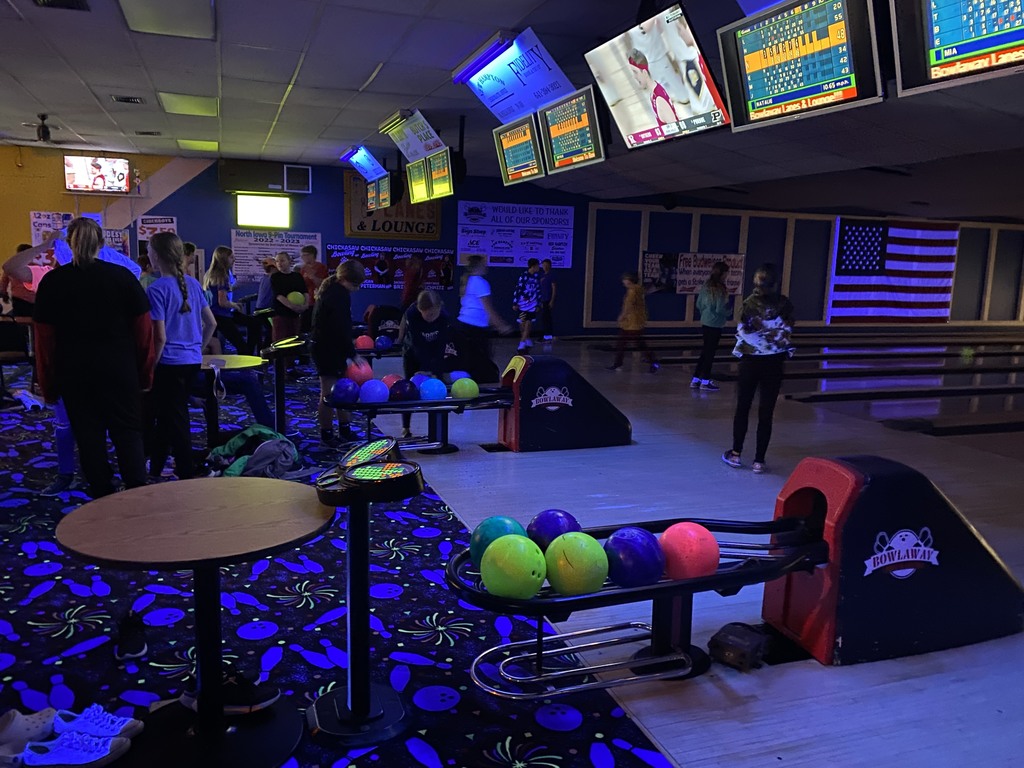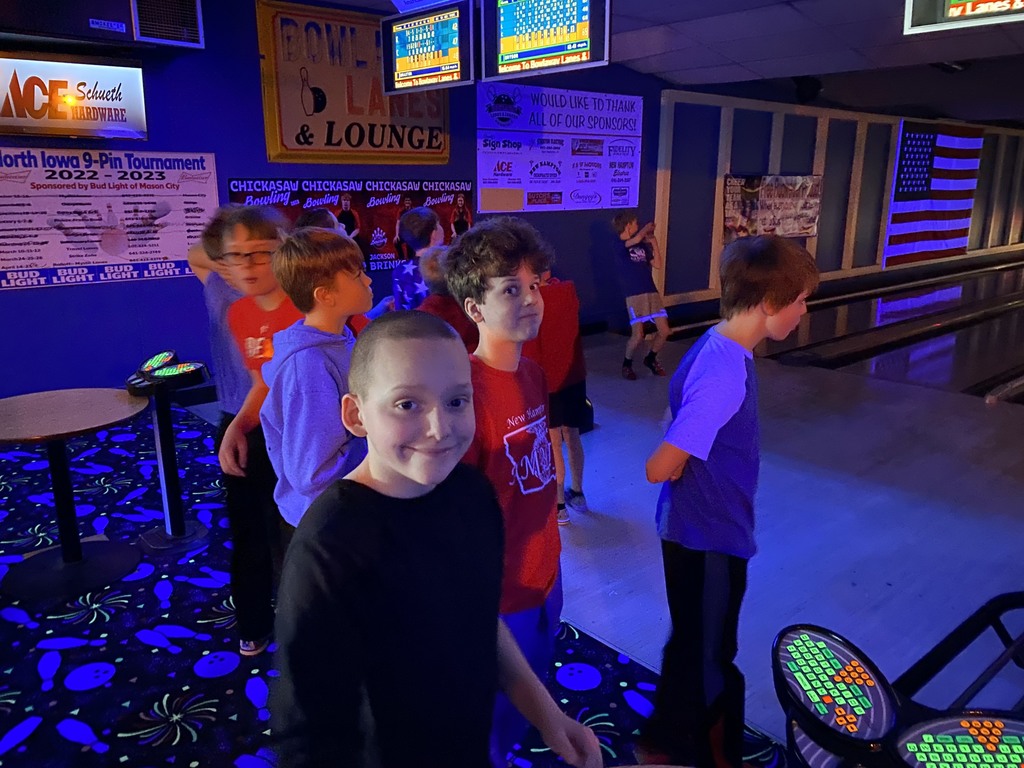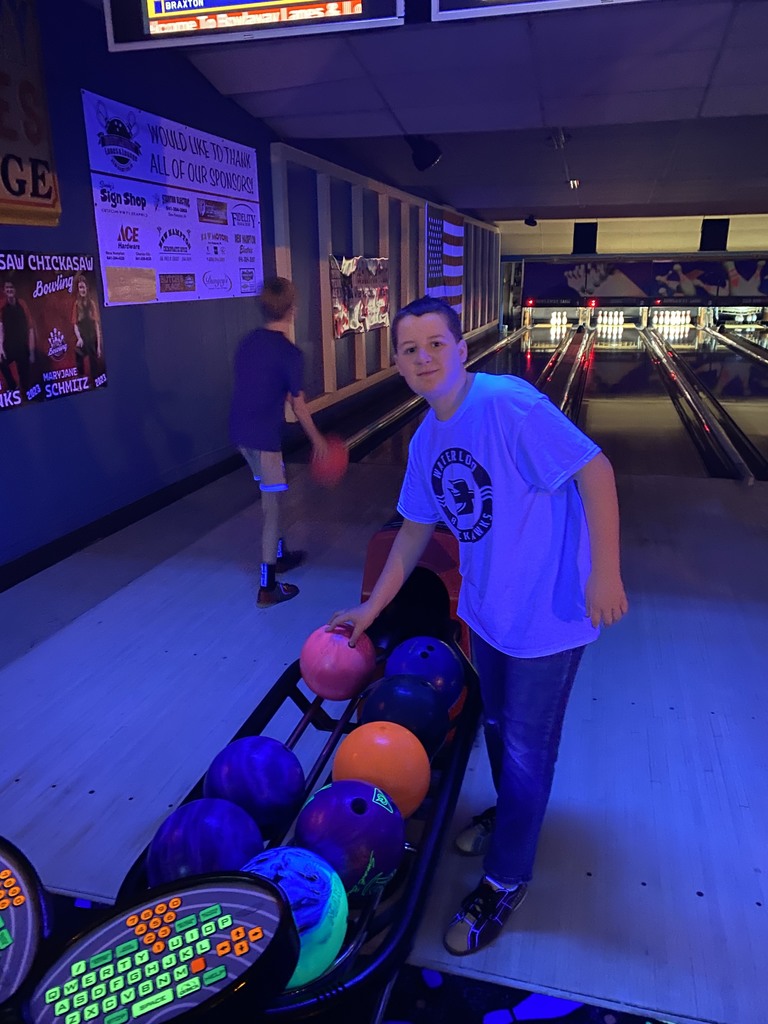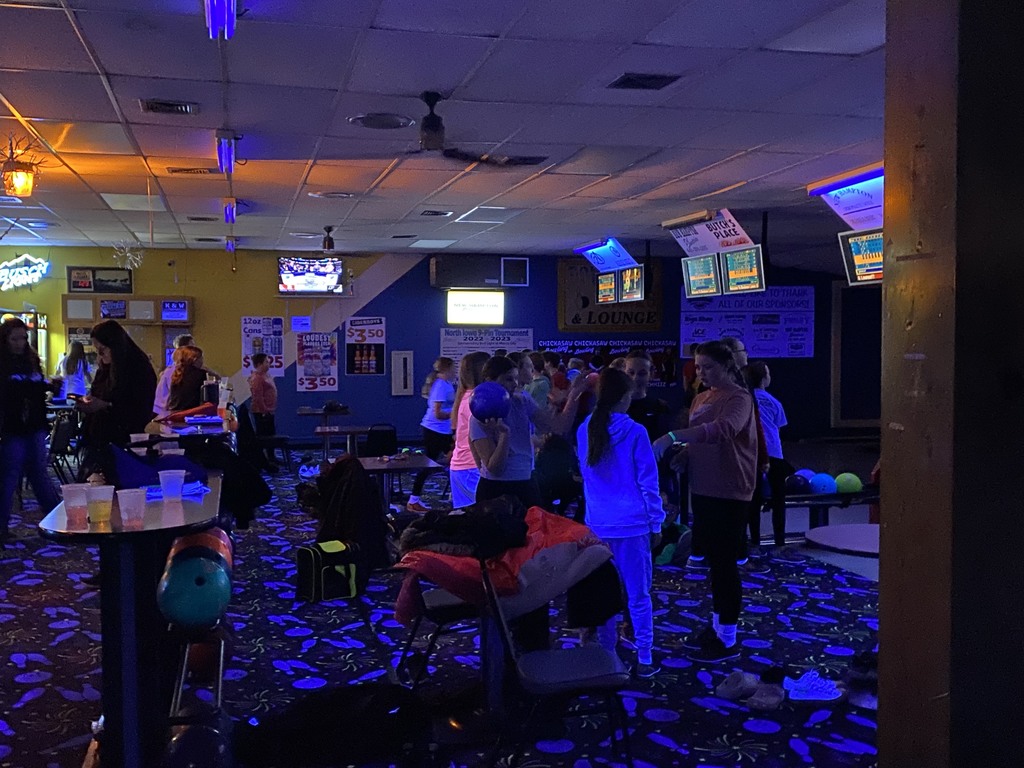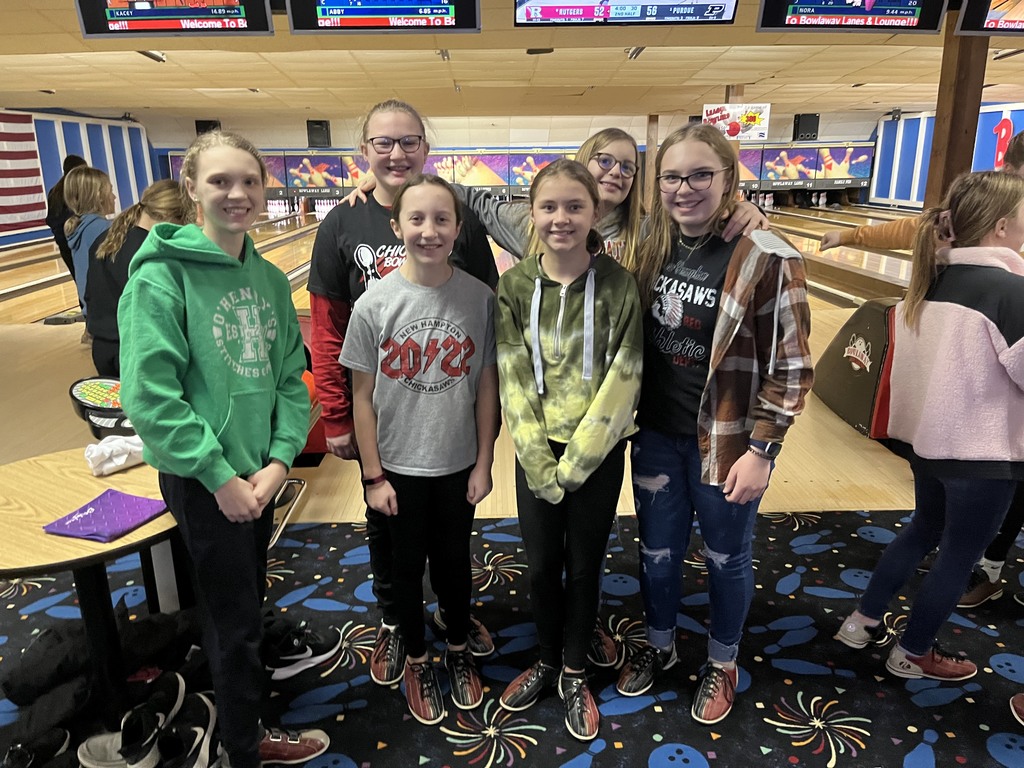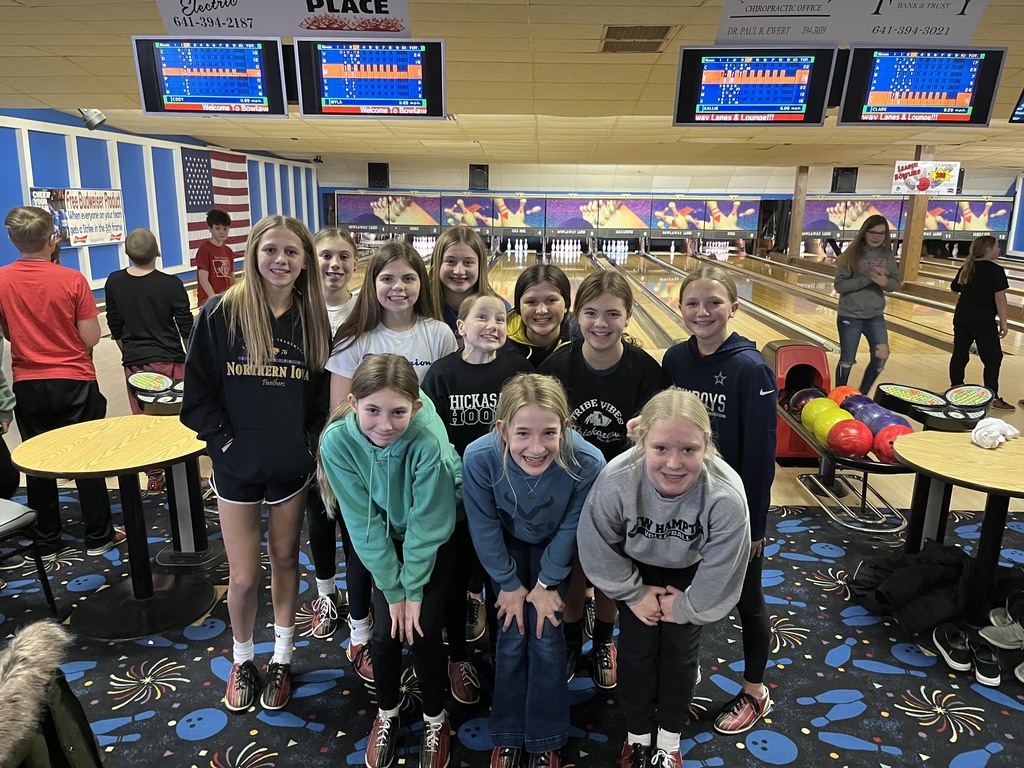 7th graders enjoyed time at the Crystal Ball Roller Sk8ing Rink. Nice job making your quarter activity students and great smiles.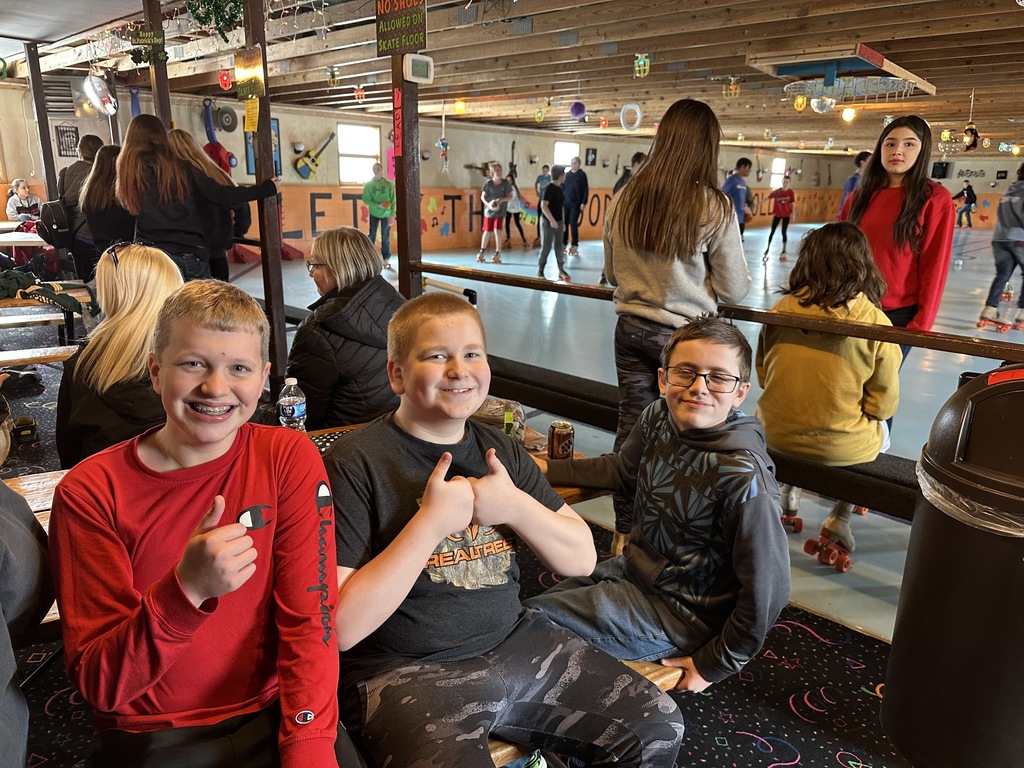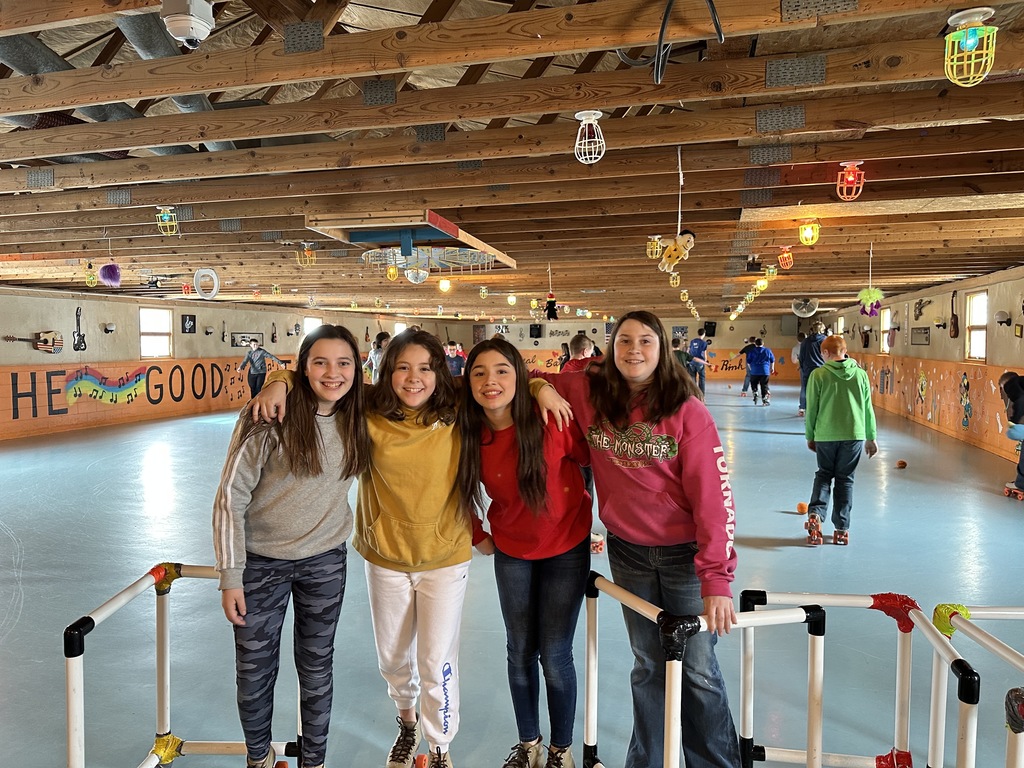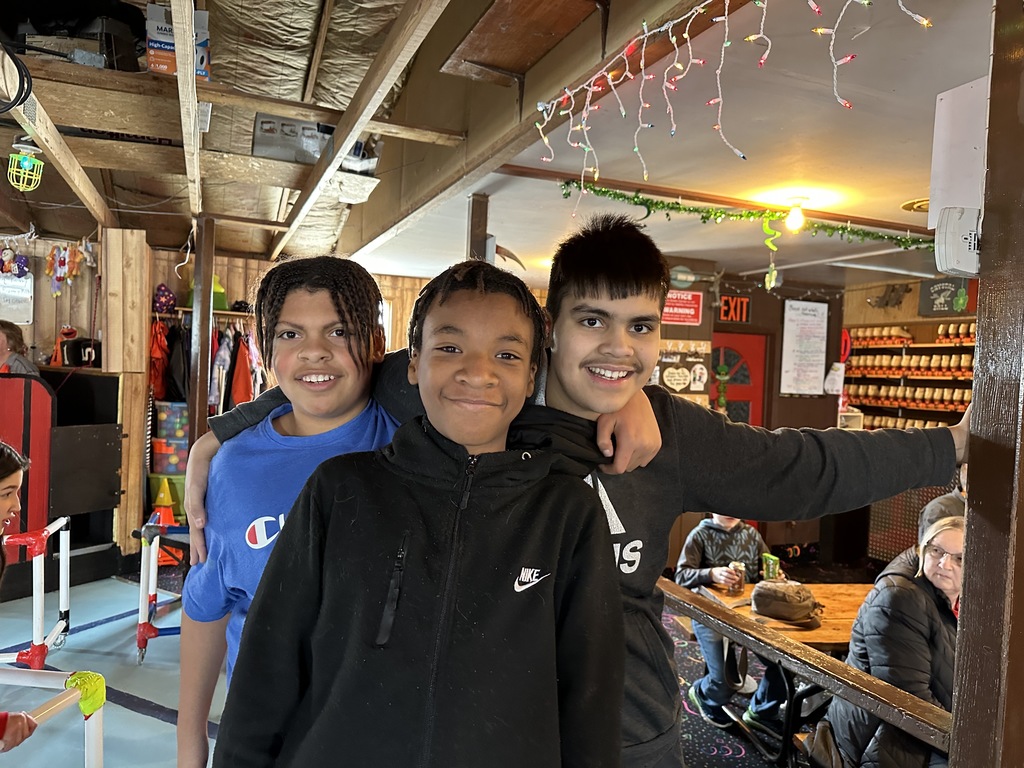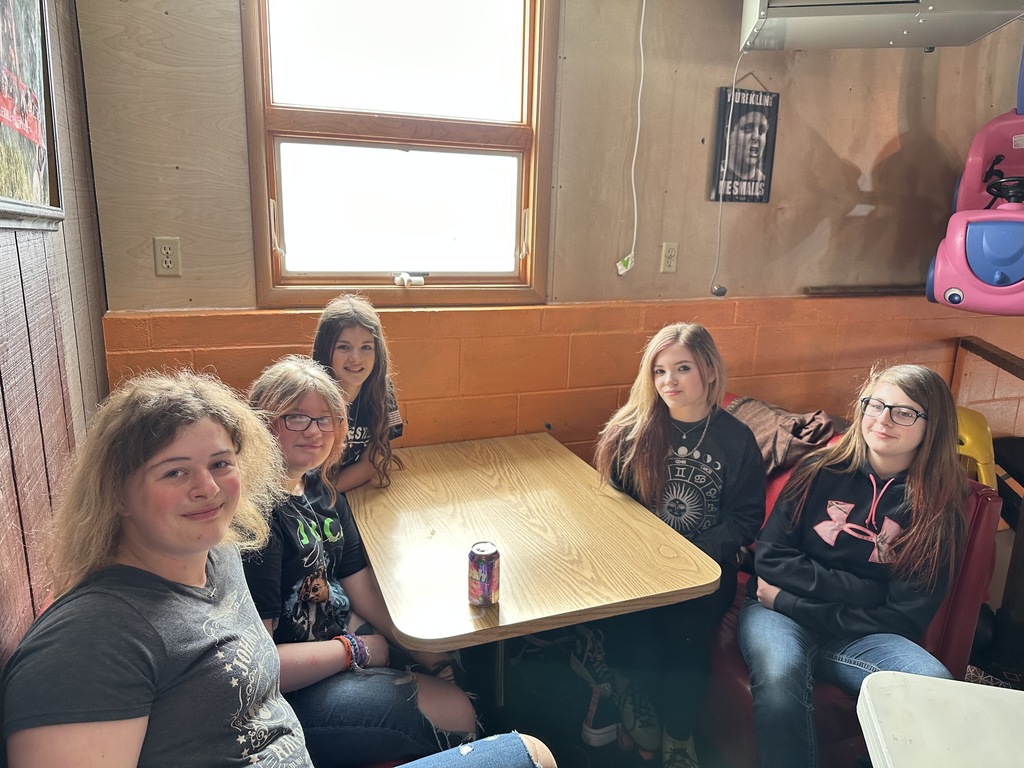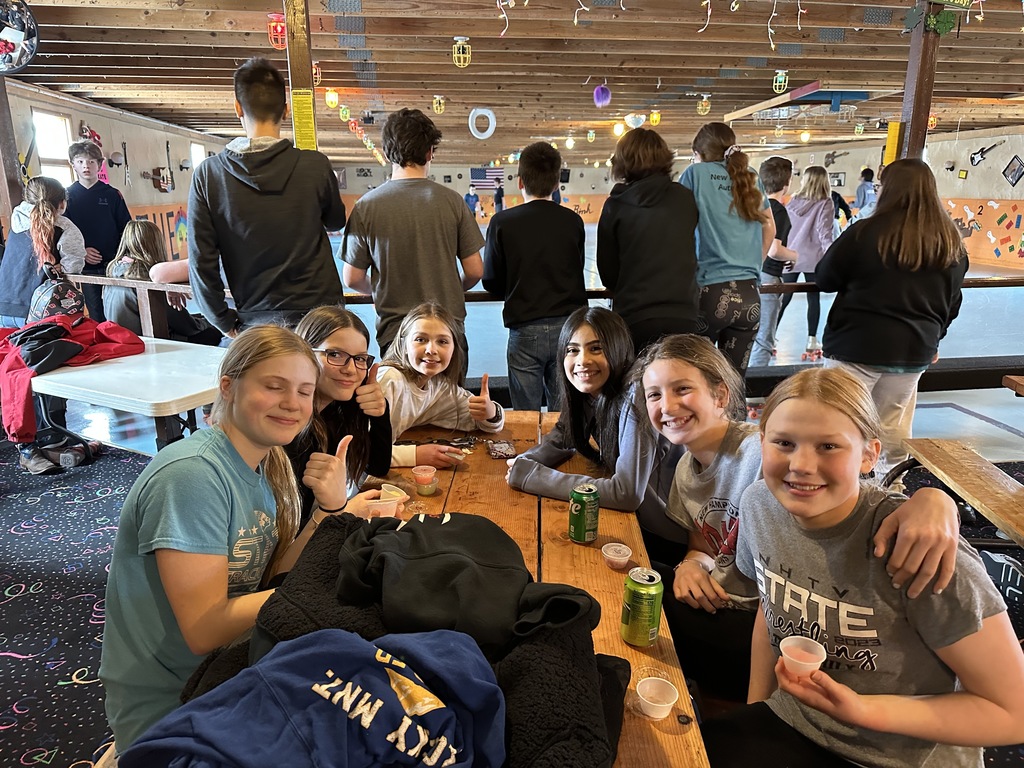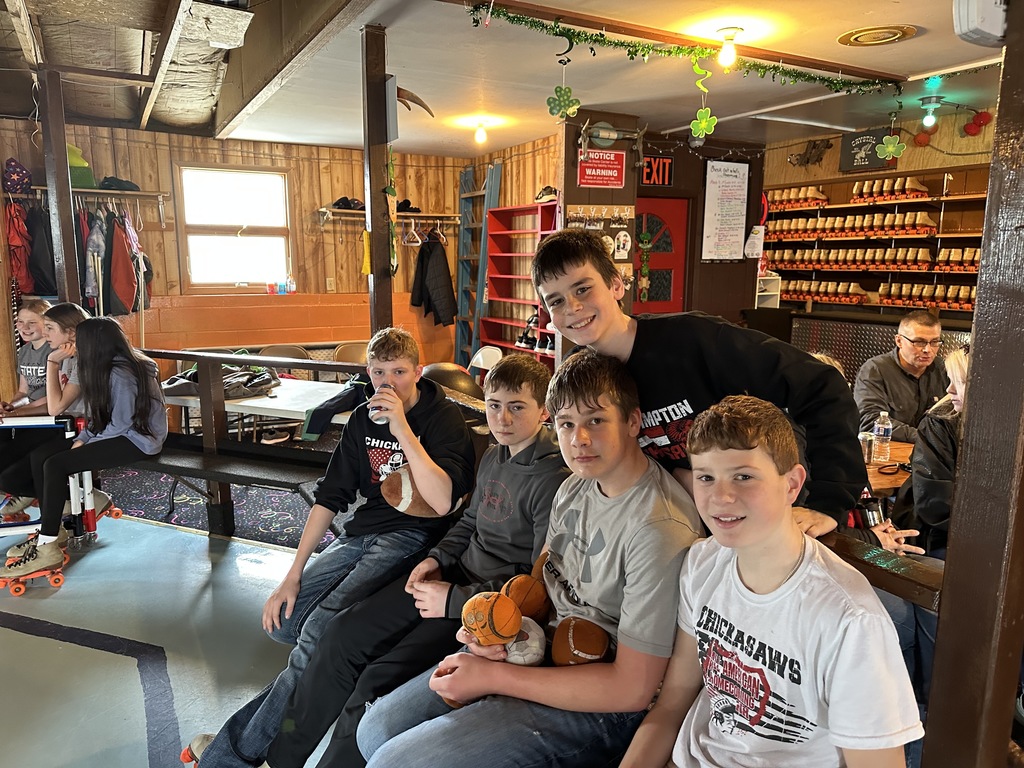 5th graders enjoying their TRIBE reward party swimming at the Cresco fitness center.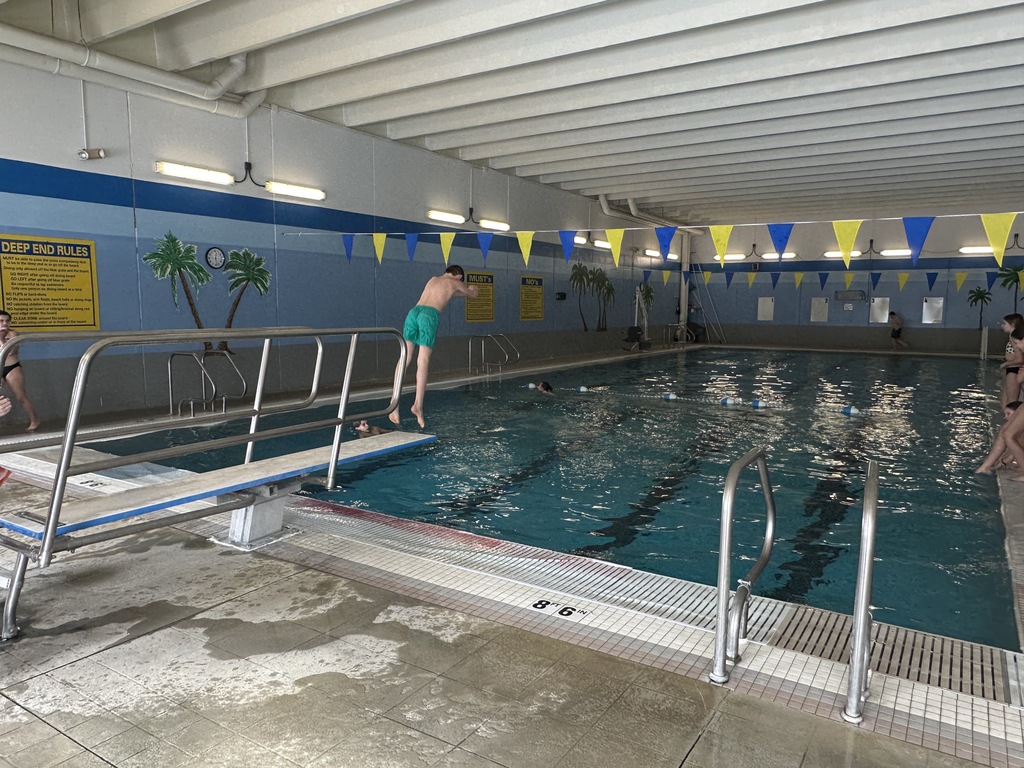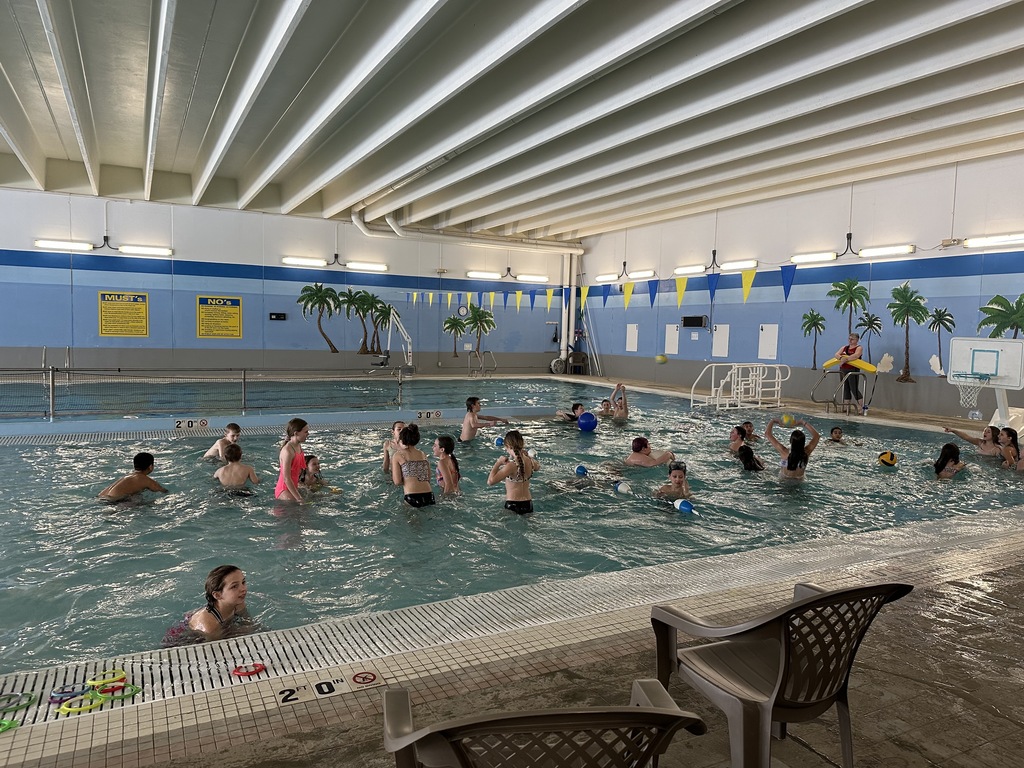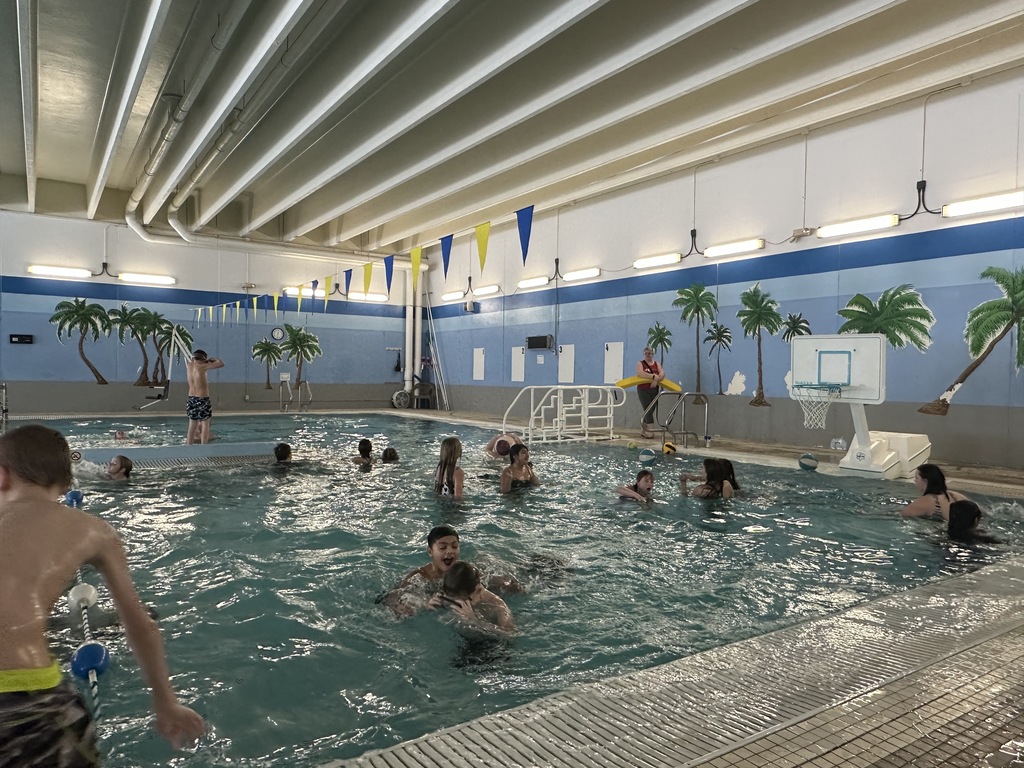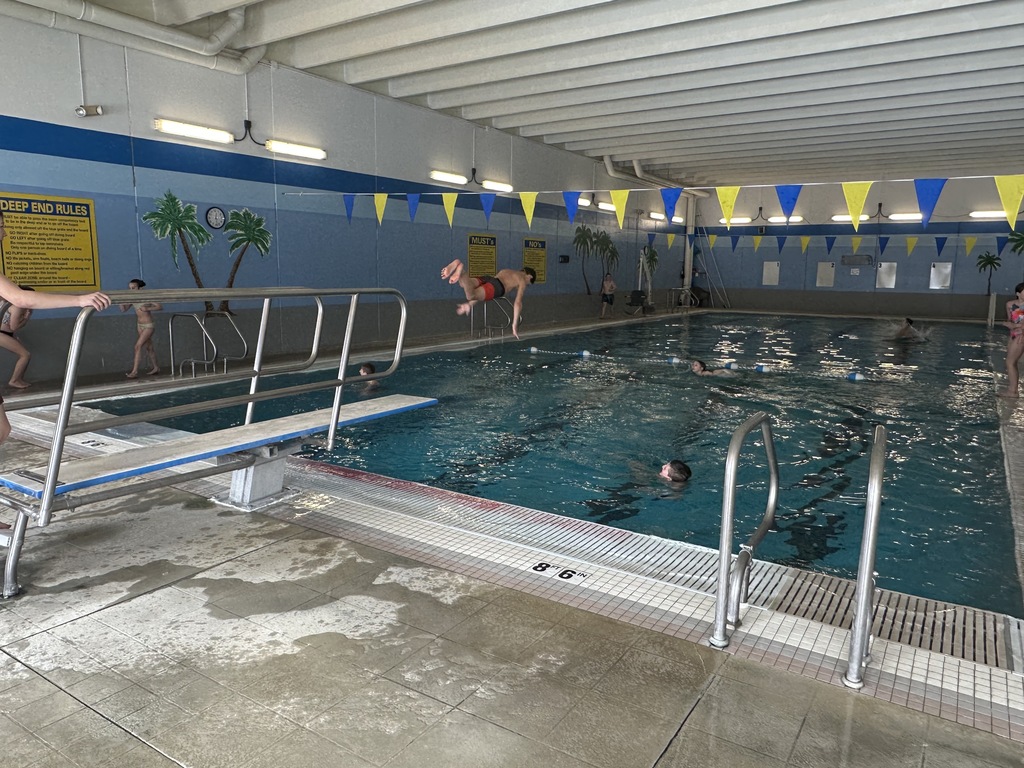 Good luck to the contestants who made it to the Individual Speech State contest! The contest will start at 8 am tomorrow, March 11. Go Chickasaws!

Bus 5 and Bus 12 are running a few minutes behind schedule. Thanks

Good luck to our boys track! They are at Iowa State University for the IATC Indoor Championship. It's happening now. Go Chickasaws!

03/17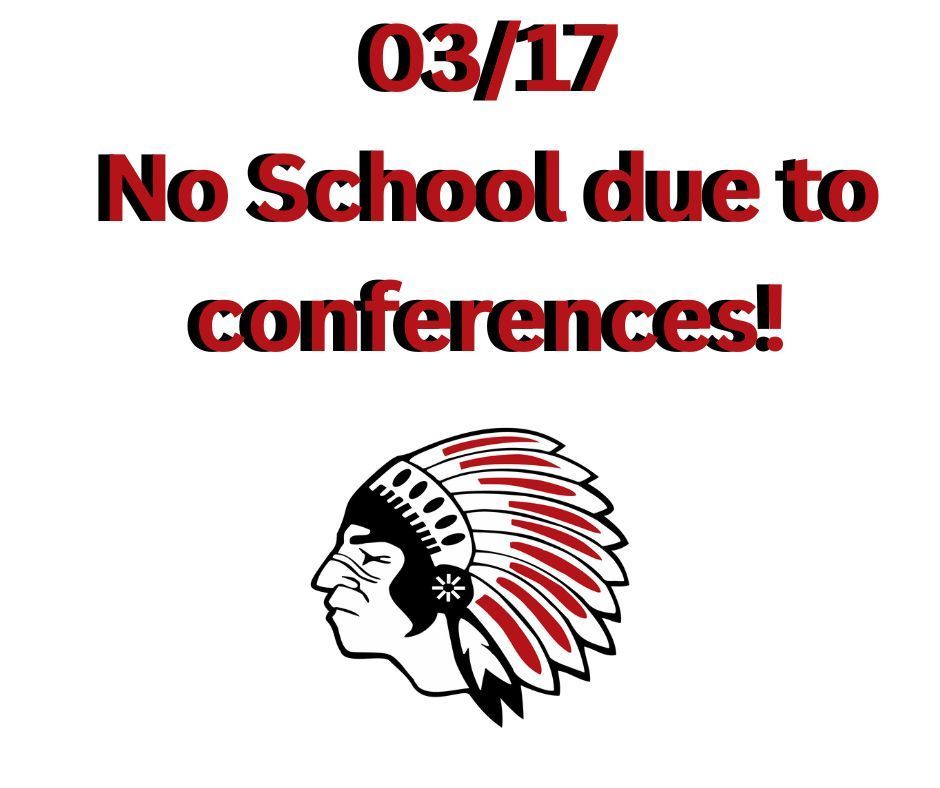 New Hampton will be two hours late today, Friday, March 10th.

Algebra students learned about credit cards and calculated how much an item would really cost if they didn't make any credit card payments for a year or if they made minimum payments for one year. Caleb Zeien working on finishing his payments portion of the project. Kayla Teel is also working along with Mr. Matt Paulus assisting a student. Paul Schwier completing the reflection portion of the project. Mrs. Russ is observing in the background.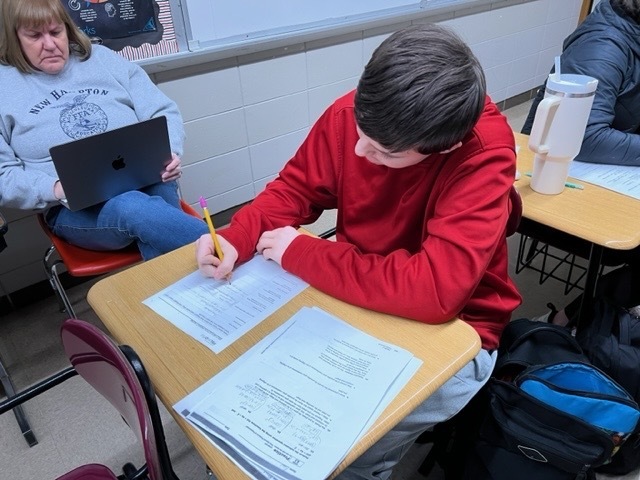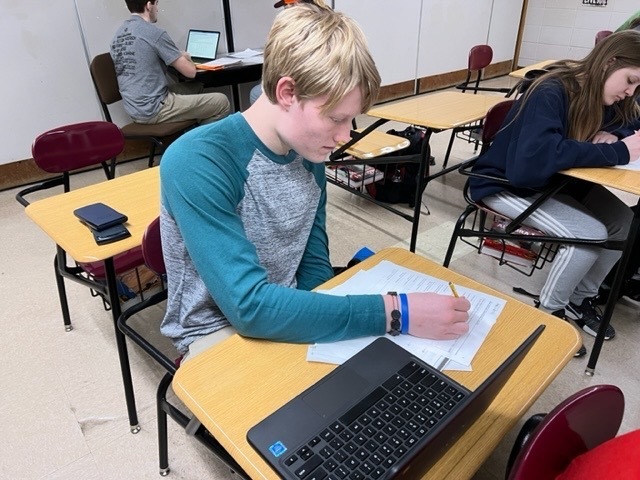 New Hampton will be dismissing early today, Thursday, March 9. MS/HS will dismiss at 12:30 and the Elementary will dismiss at 12:40

UPDATE: In anticipation of the weather for tonight, we are going to offer the NAMI mental health community presentation via Zoom. See the Zoom details below. We hope you will join us from 6-7 tonight!
https://us02web.zoom.us/j/4107986829
Meeting ID: 410 798 6829 Passcode: Meeting New Hampton Community Schools will be hosting a community night focused on mental health. This presentation will be put on by the National Alliance on Mental Illness (NAMI) and will include information on recognizing signs/symptoms of mental health challenges along with where/how to get help. Middle and high school staff received this presentation already, and 8th, 11th, and 12th graders will be hearing it in their classes as well! Please join us as we come together to end the silence and talk about stopping the stigma of mental health.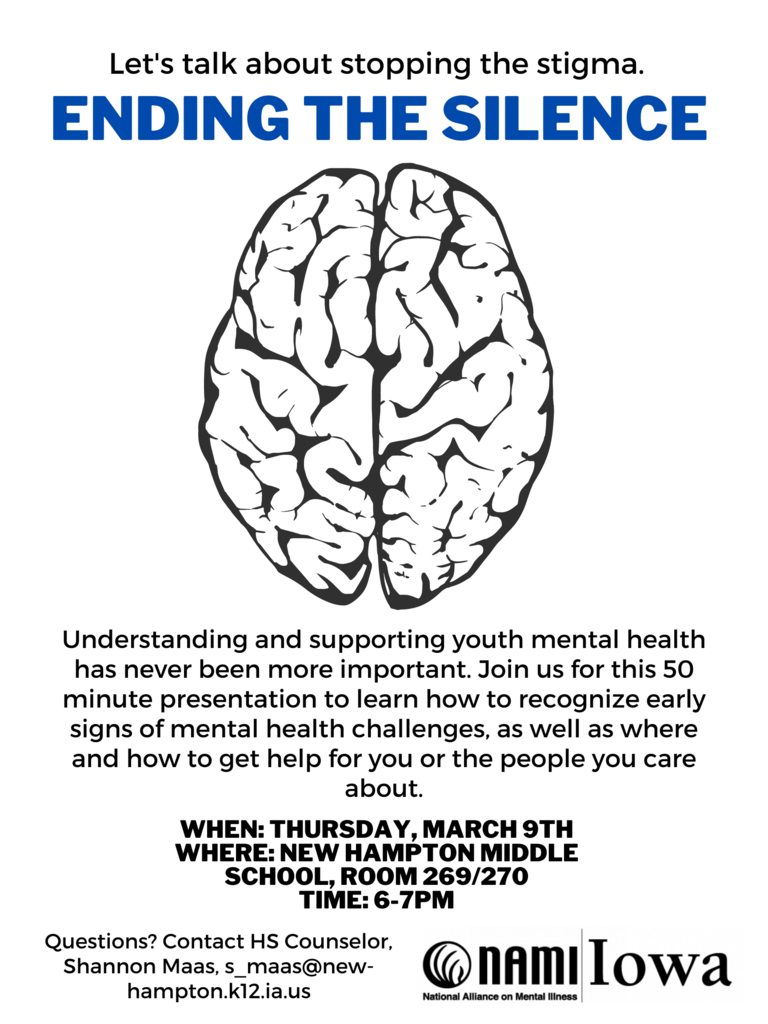 Thank you to Emily Manweiler, New Hampton senior and 69th Iowa Dairy Princess alternate, for coming to speak to the fourth graders about dairy cows and providing us with great information!!.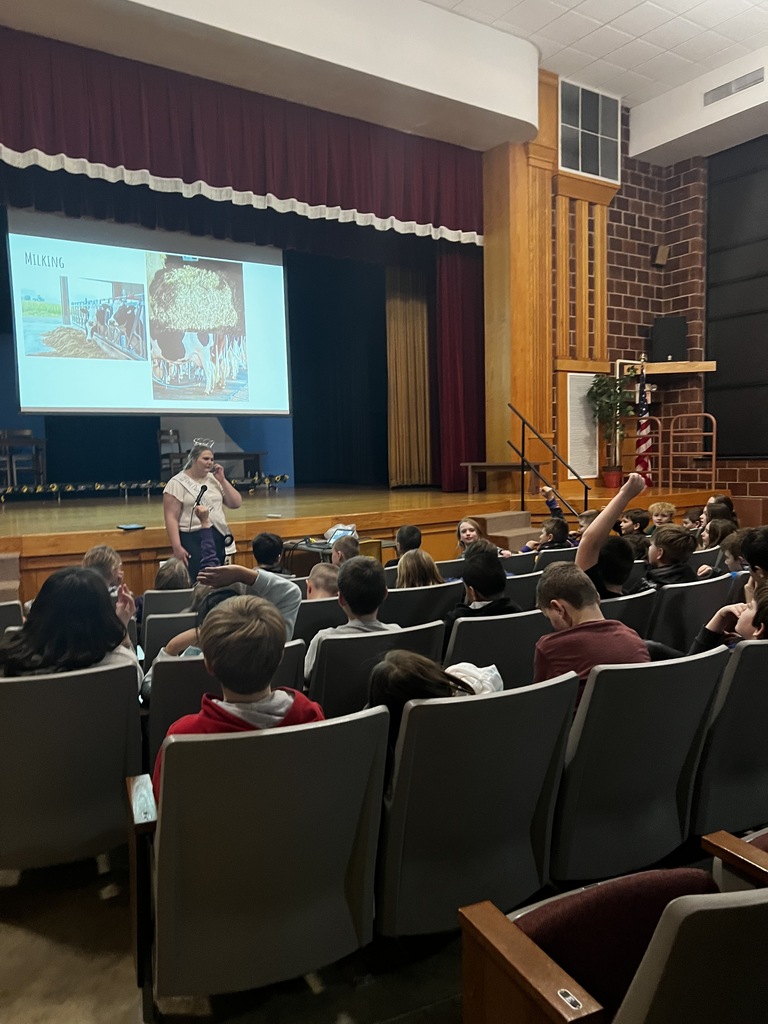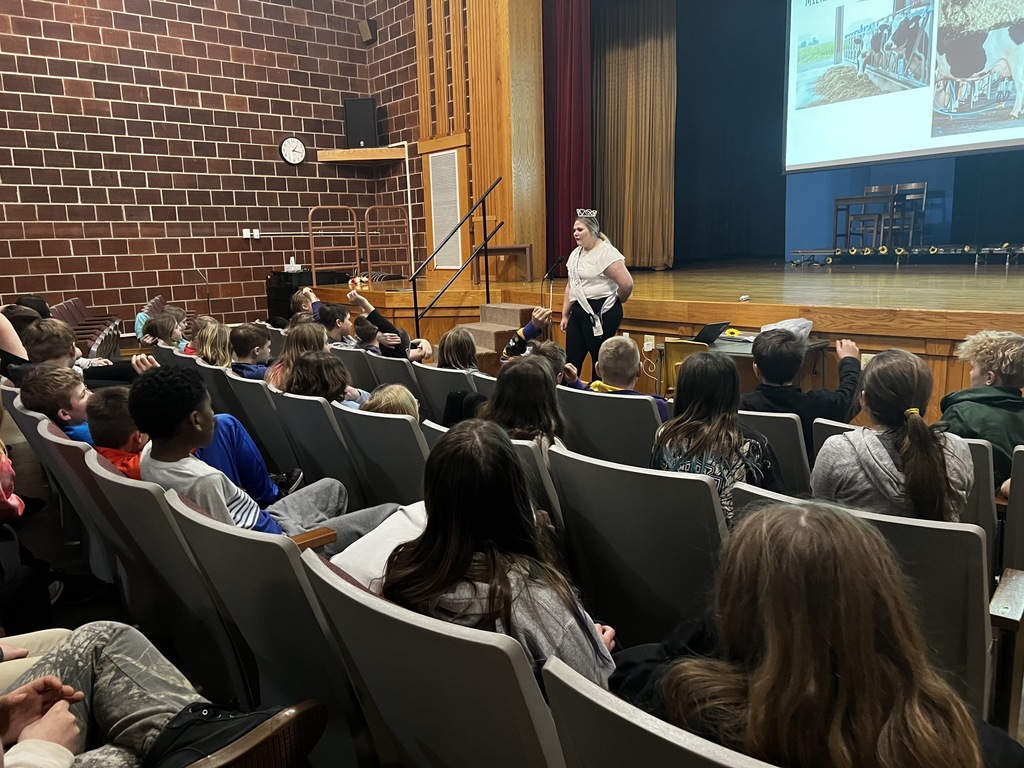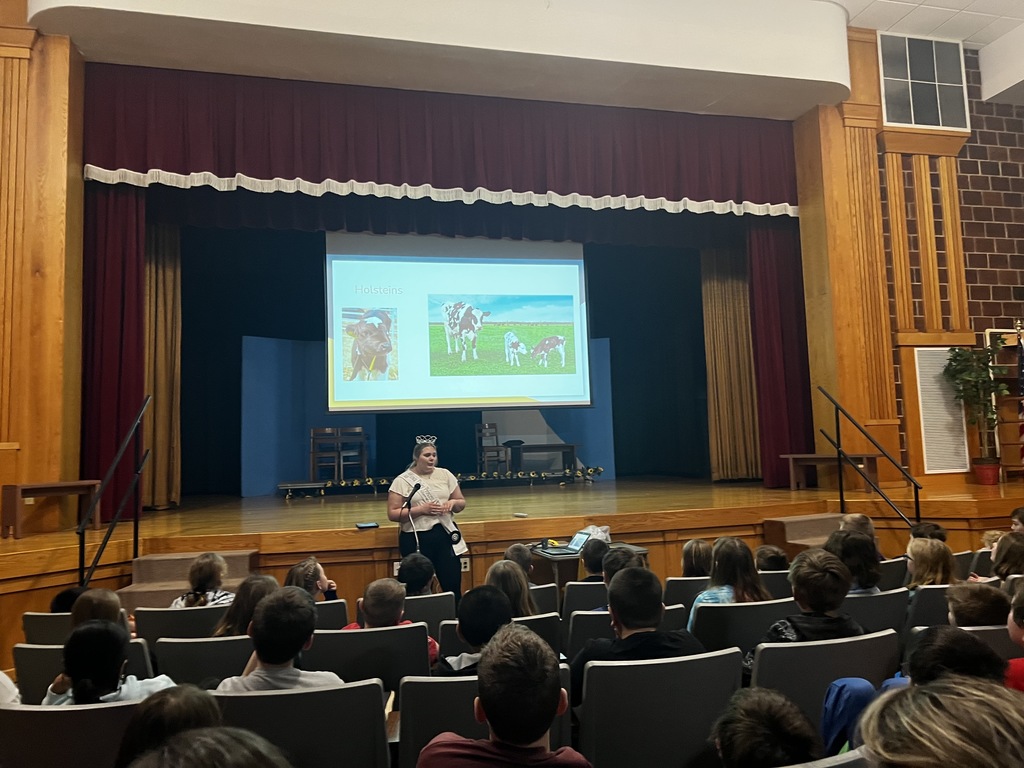 Thank you Decorah Walmart for a small $30.00 grant! We were able to buy culinary items that we needed. The students love the gadget for cooking hamburger meat and cutting them into smaller pieces.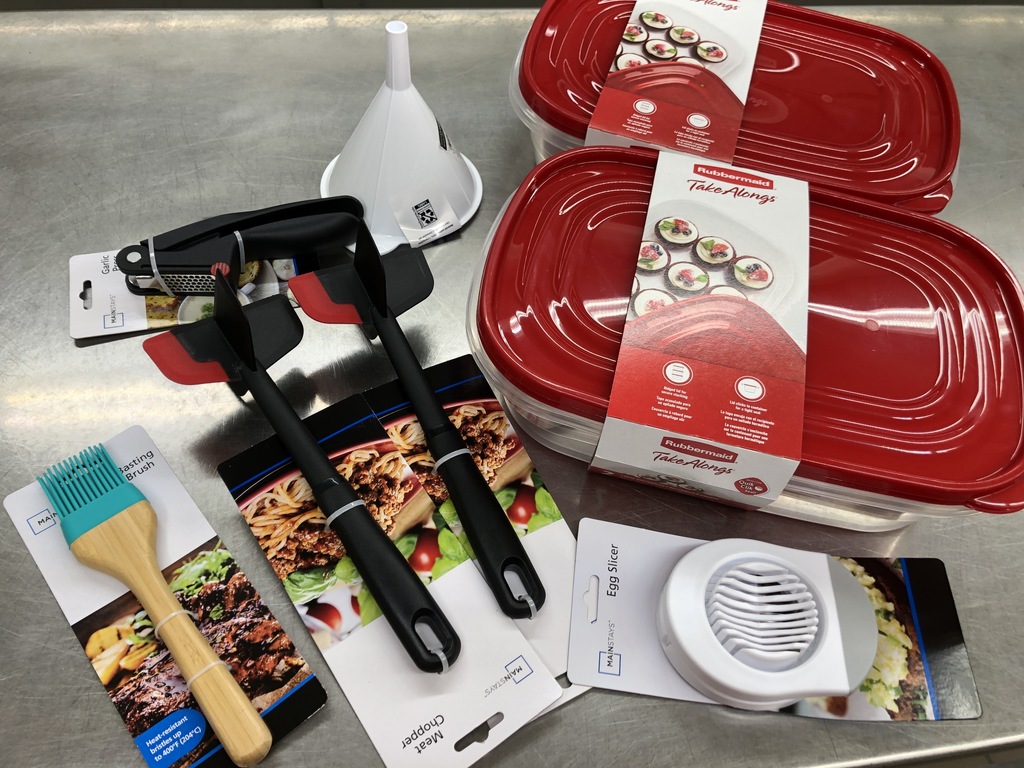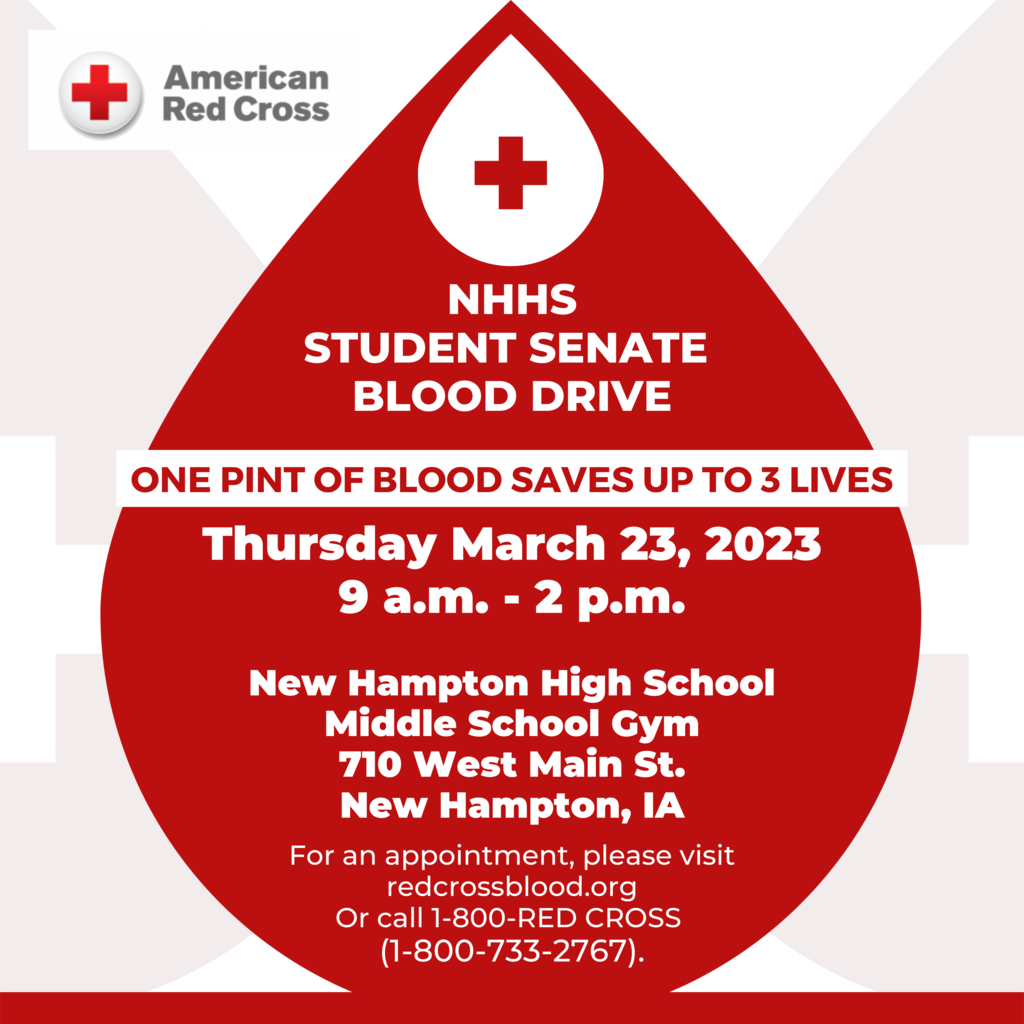 If you'd like to order a speech shirt those orders are due this Friday, March 10th. You can turn orders in to the activities office or order online here.