Good luck to the football team vs. Charles City @ New Hampton High School! Starting with 9th football game at 4:45pm

Today We will have 1 hour early dismissal. There will be no school on Monday, September 6th.

Good luck to the 9th/JJV/JV volleyball teams tonight at home vs. Turkey Valley. Games start at 5:00 p.m.

*La exención gratuita de cuotas de instrucción es el próximo martes 7 de septiembre * Padres, aunque el desayuno y el almuerzo son gratis este año, aún se debe completar y aprobar una solicitud para que no se apliquen las tarifas de instrucción de su hijo. Debemos recibir su solicitud a más tardar el 7 de SEPTIEMBRE para calificar para este beneficio. Hay programas y subvenciones que se determinan en función del número de solicitudes, así que complete una, ¡incluso si no siente la necesidad de participar!

*The Instructional Fee Waiver Deadline Is next Tuesday, September 7th* Parents, even though breakfast and lunch are free this year, you must still fill out an application and be approved to have your student's instructional fees waived. We must receive your application no later than SEPTEMBER 7th to qualify for this benefit. There are programs and grants that are determined by the number of applications, so please fill one out even if you don't feel you need to participate!

8th graders in Mr. Rude's class are working with documents from the 1860 election. They are transcribing a July, 1860 prediction of that fall's election, made by J.K. Duncan and GT. Beauregard. This allows the students to compare the perceived "pulse of the country" in July, 1860 to the actual results in November.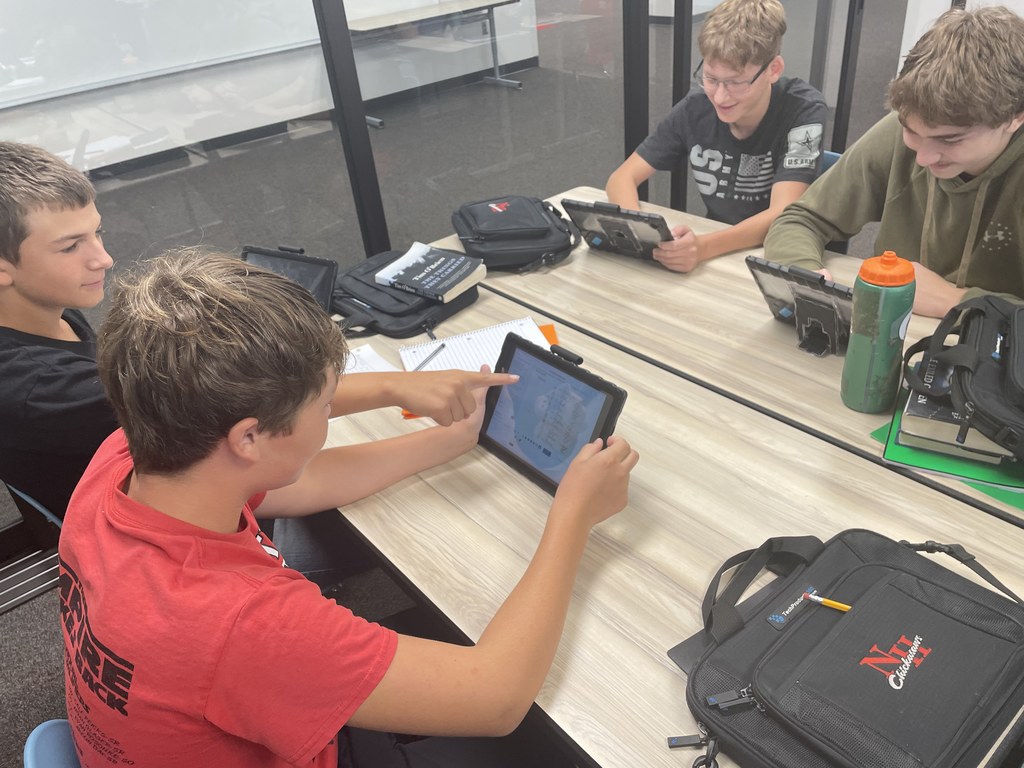 Good luck to the varsity volleyball team tonight at MFL Mar Mac. The game will start at 5 pm. Go Chickasaws!!

Good luck to the cross-country team tonight at Newman Catholic HS. The meet will start at 4:30pm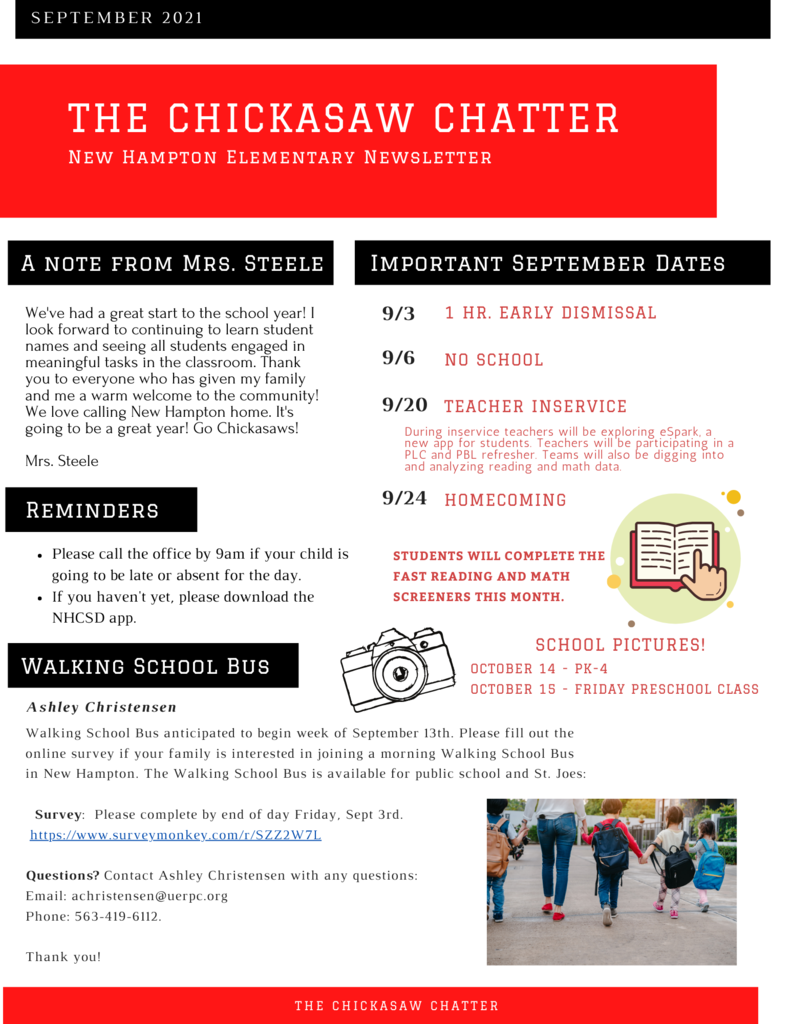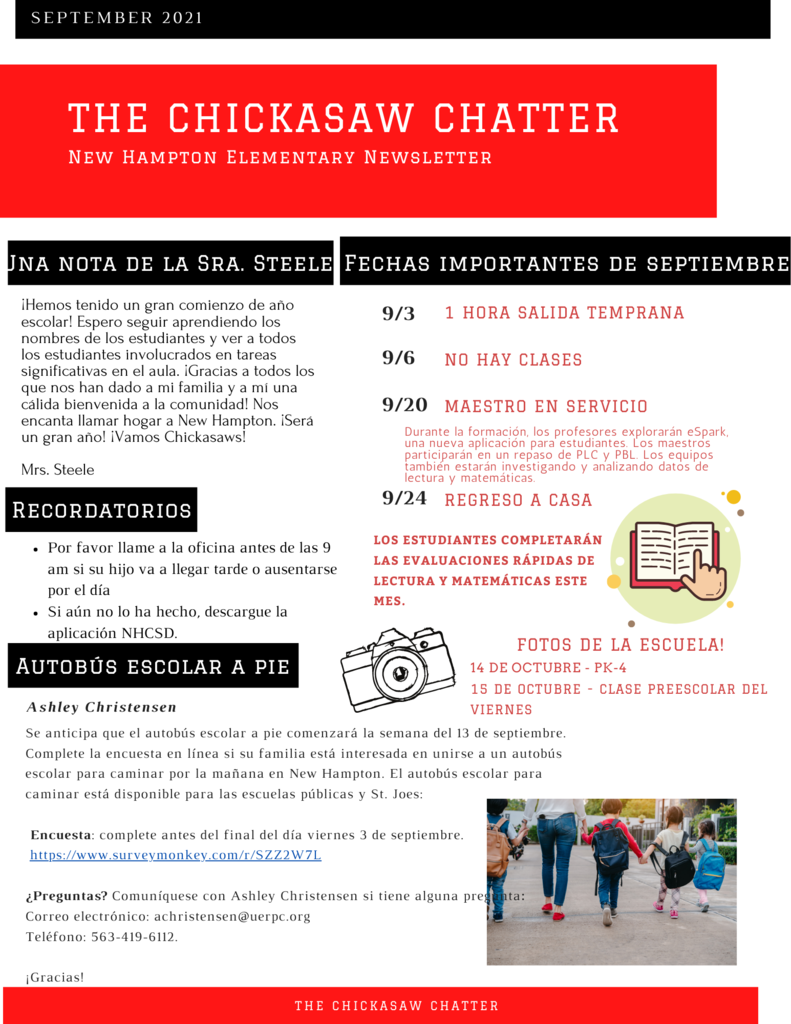 Good luck to the JV football team tonight at home vs. MFL Mar Mac. Game starts at 6 p.m.

New Hampton will have school as normal tomorrow, August 30th. Buses will travel where possible. If you live on a road that is closed and can meet the bus somewhere, please contact the driver or the school office to make arrangements. Thanks for everyone's patience as we work through these road issues.

Getting to know our classmates using a paper fortune teller aka cootie catcher. Such fun! 🧒 👶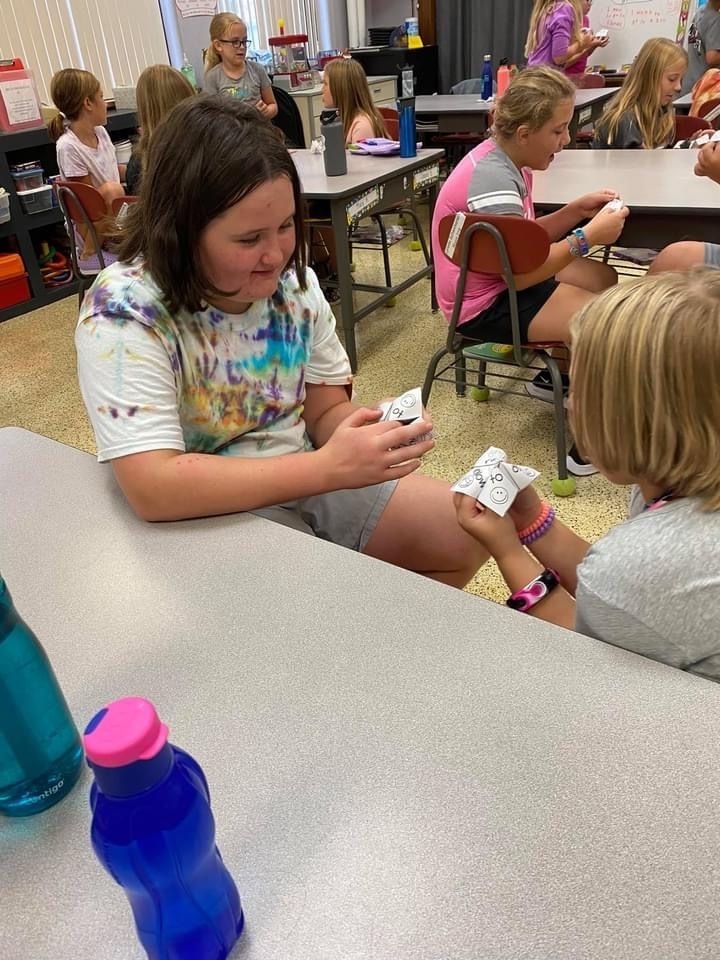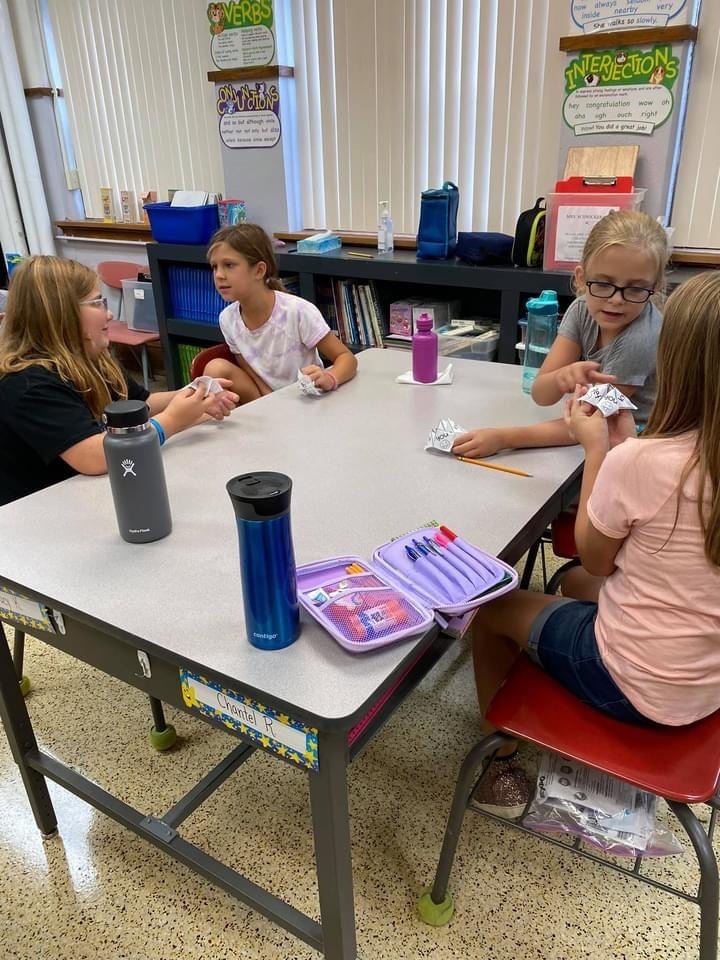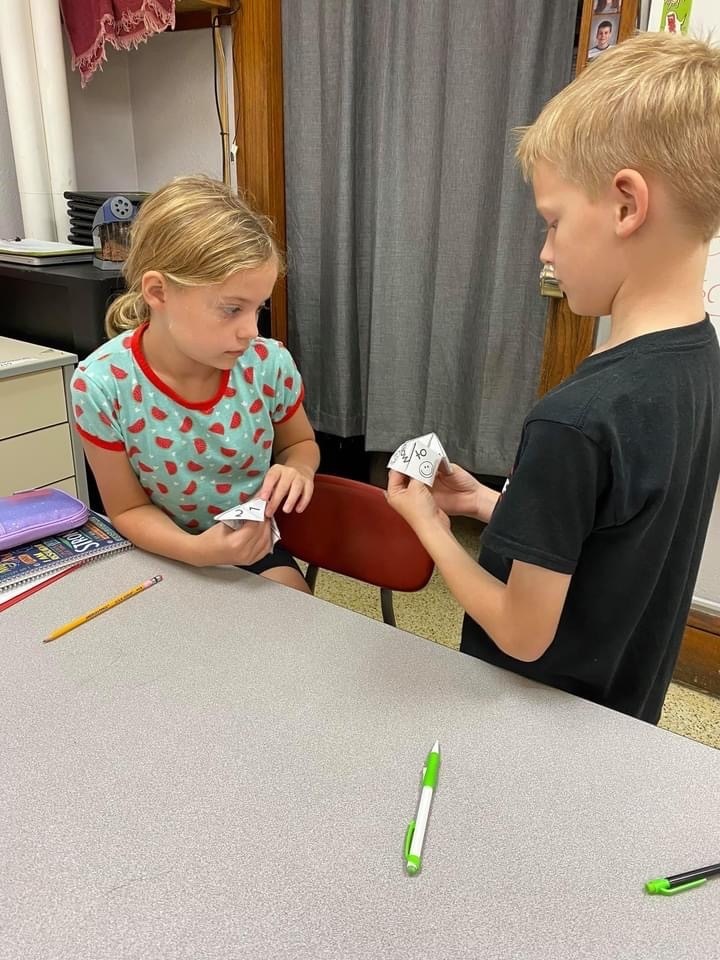 Saving Sam activity. Partners worked together to save Sam and put a life jacket around him. They could not touch Sam or the life jacket with their hands- only with a paperclip. GREAT TEAMWORK!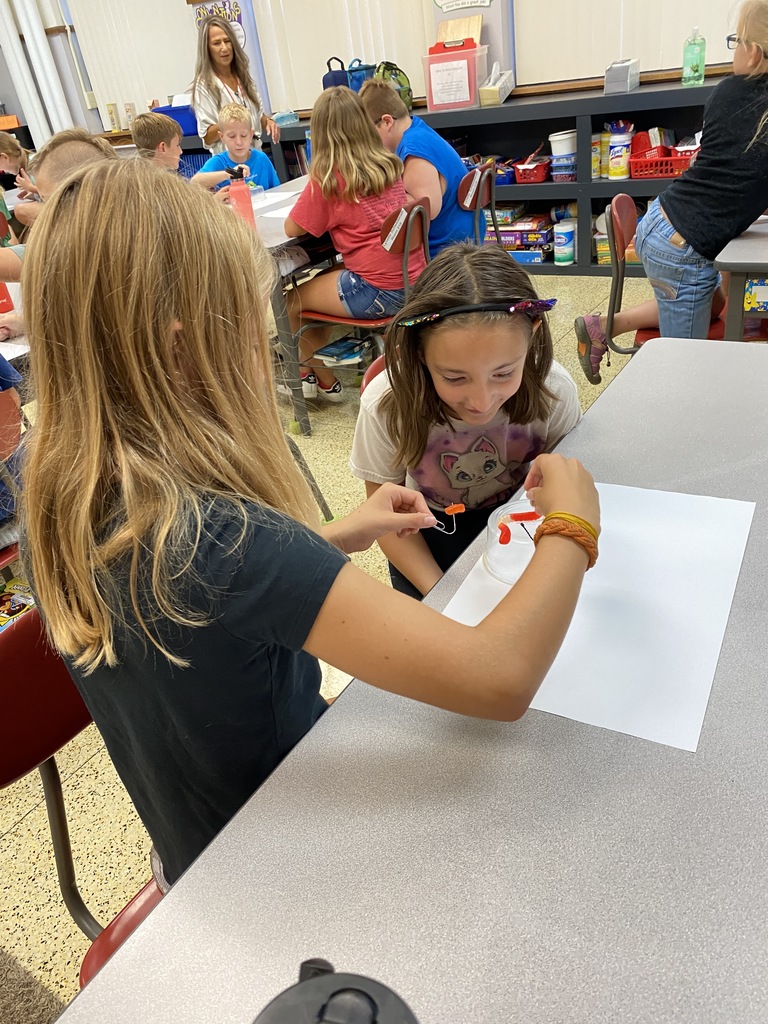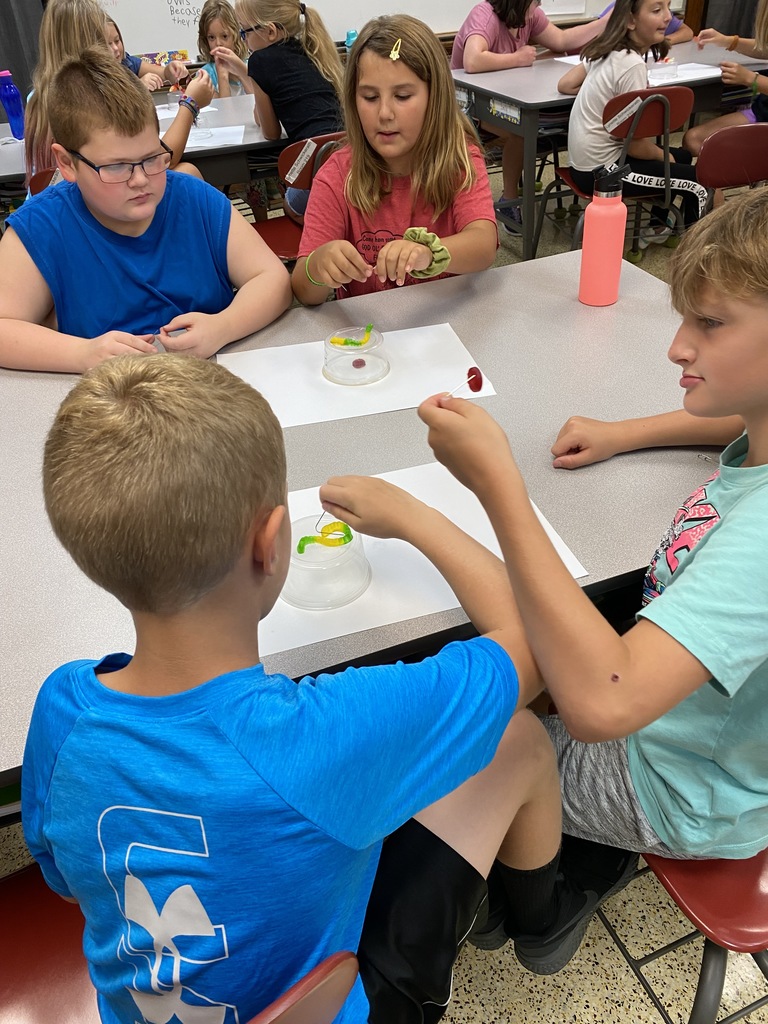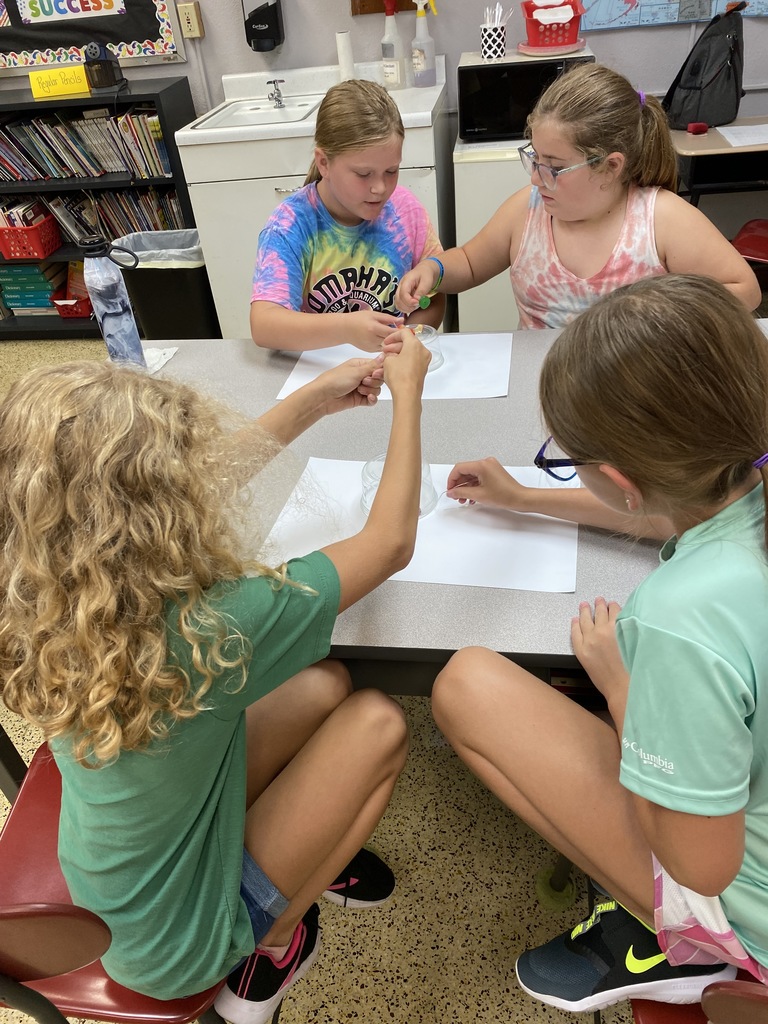 With all of the weather and logistics, the varsity football game has been moved again to play today at 4pm back in Monona. Go Chickasaw's!

UPDATE ON THIS AFTERNOON'S football game versus MFL Mar-Mac. It will now be played in Monona at 4 p.m.

MFL vs New Hampton football game will be played Saturday at 1:00 pm. It will be played at Upper Iowa in Fayette.

Tonight's football game has been postponed until 1:00 tomorrow with the location to be determined.

Earlier this week in the Middle School...organizing folders, class agendas, Art Books, and Chickasaw Jumping Jacks.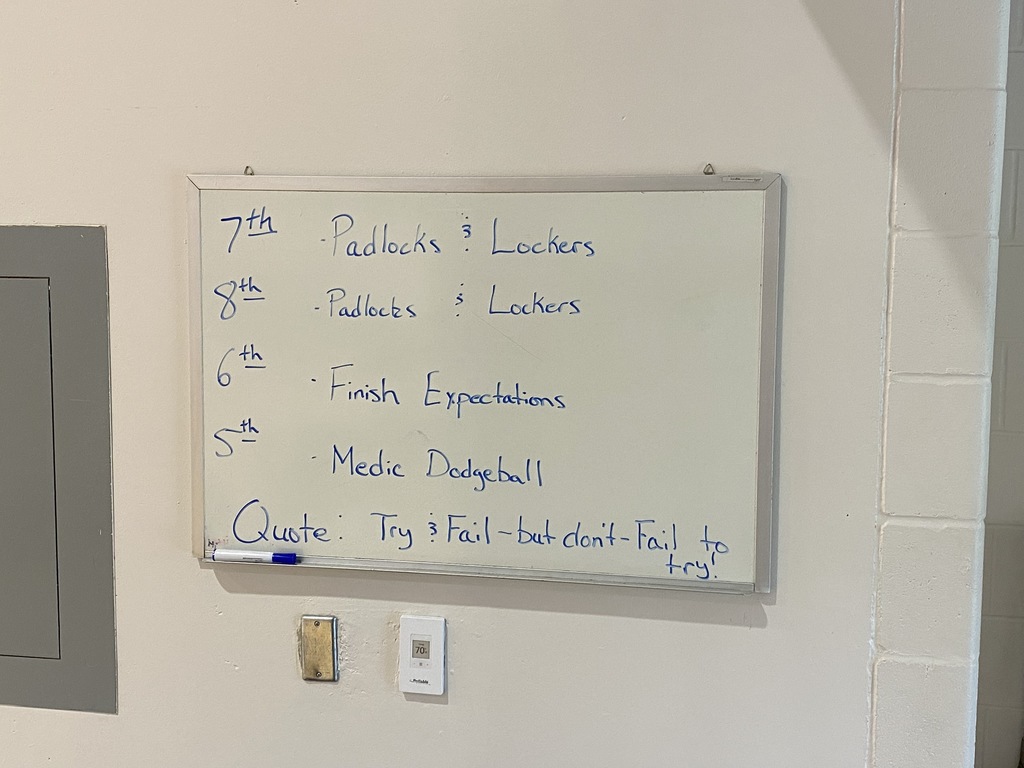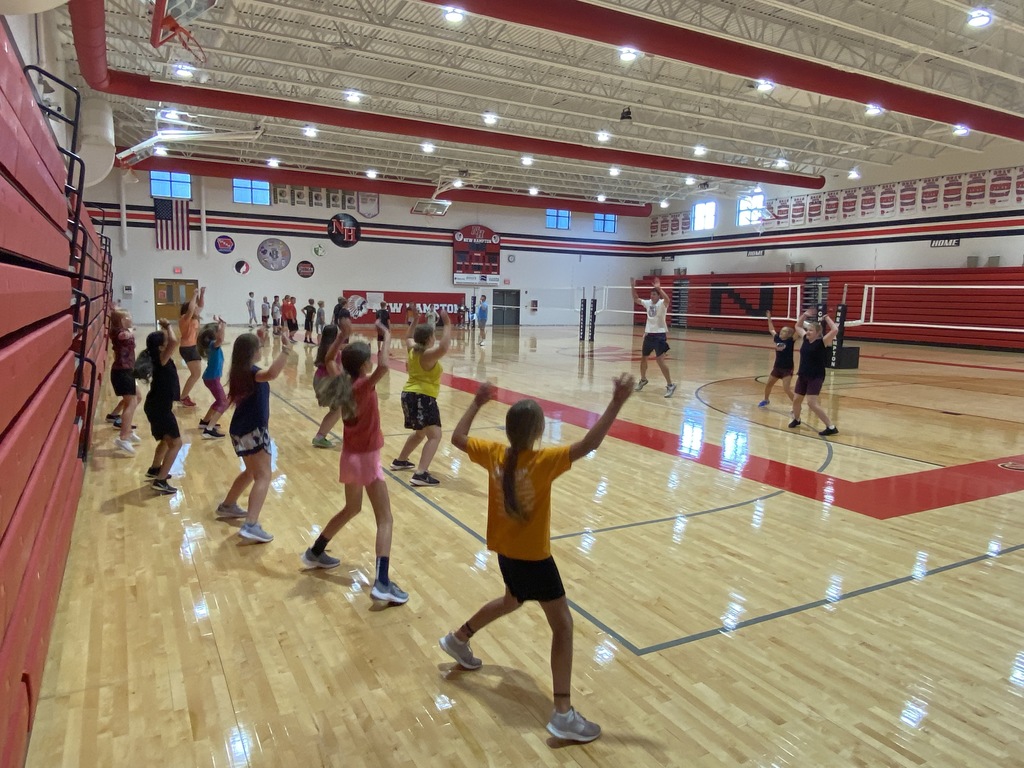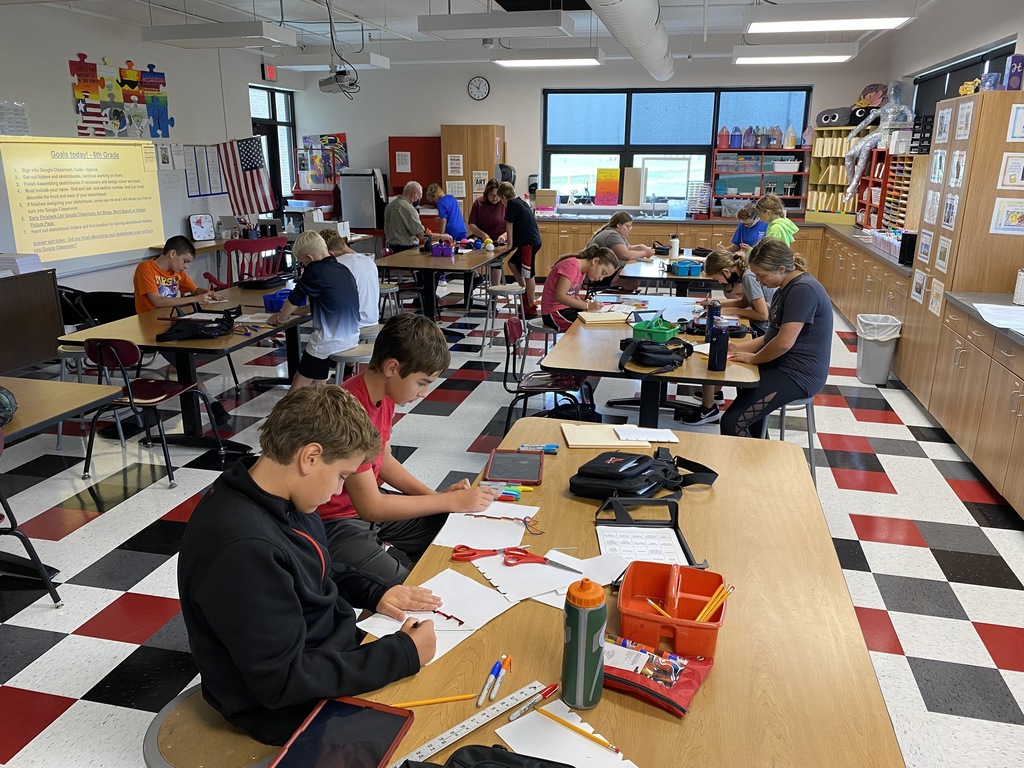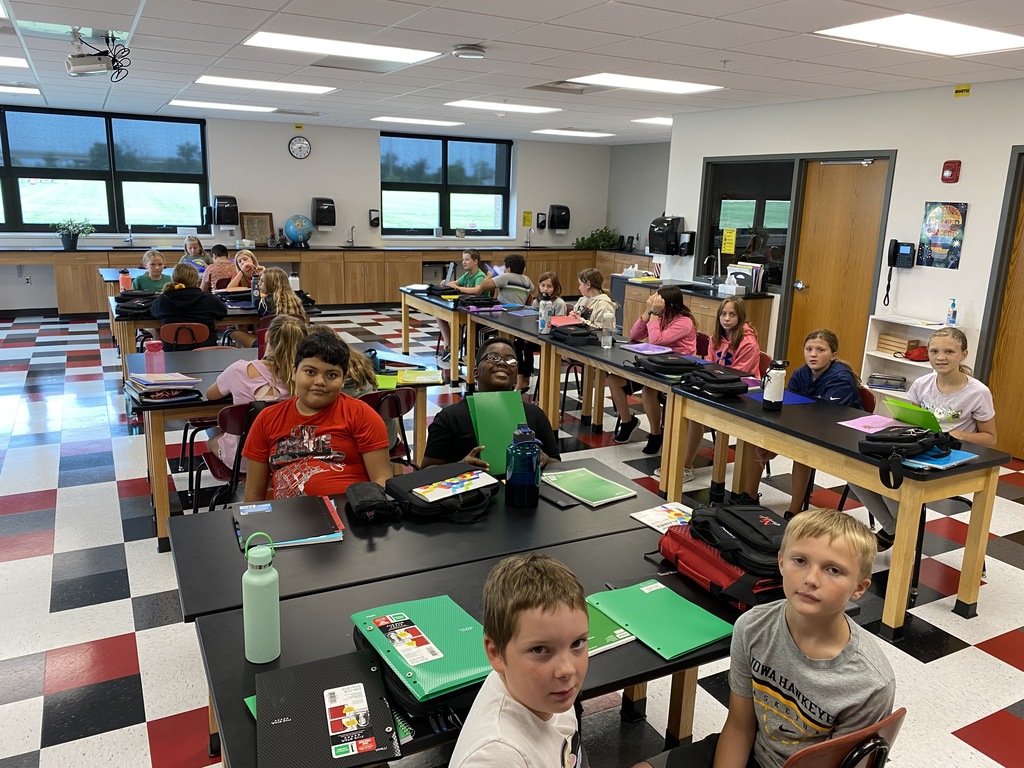 Mrs. Geerts Class enjoyed playing Two Truths and One Myth, a quick game for getting to know each other. It was fun hearing the students myths, some were tough to spot.

The 9th/curtain raiser game scheduled for tonight at 5:00 pm with MFL has been cancelled due to the wet conditions. The varsity game has been moved up to a 7:00 pm start from the original 7:30 pm start time. The team bus is now scheduled to leave at 4:00 pm. Coach Frerichs