Special thank you to Jessica Rochford, Outreach Coordinator through the Chickasaw and Howard County Farm Bureau, who devoted her time to promote agriculture through the Ag in the Classroom program. The first graders enjoyed having her and learned so much this year!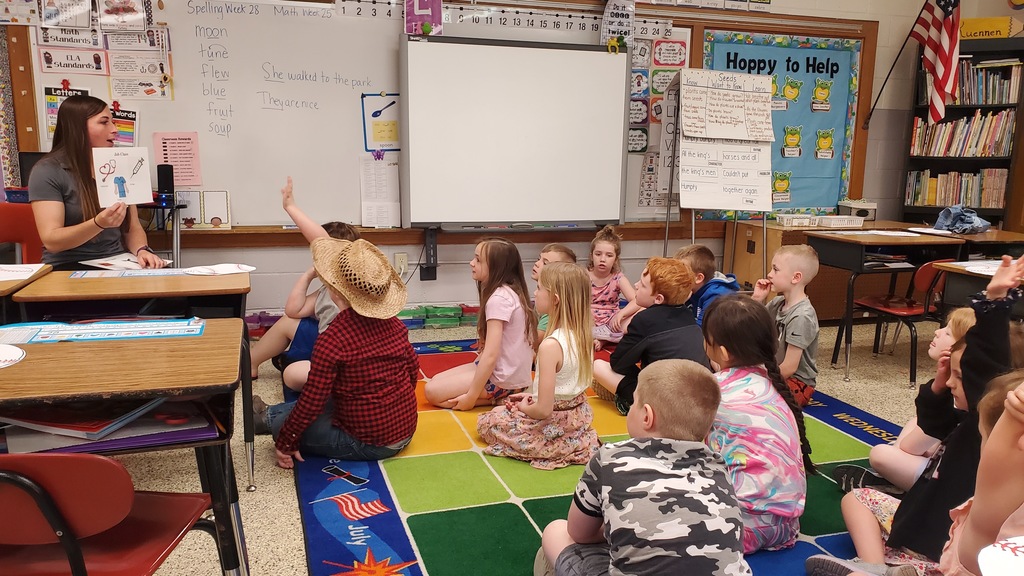 More K'Nex inventions by 5th graders in intervention today!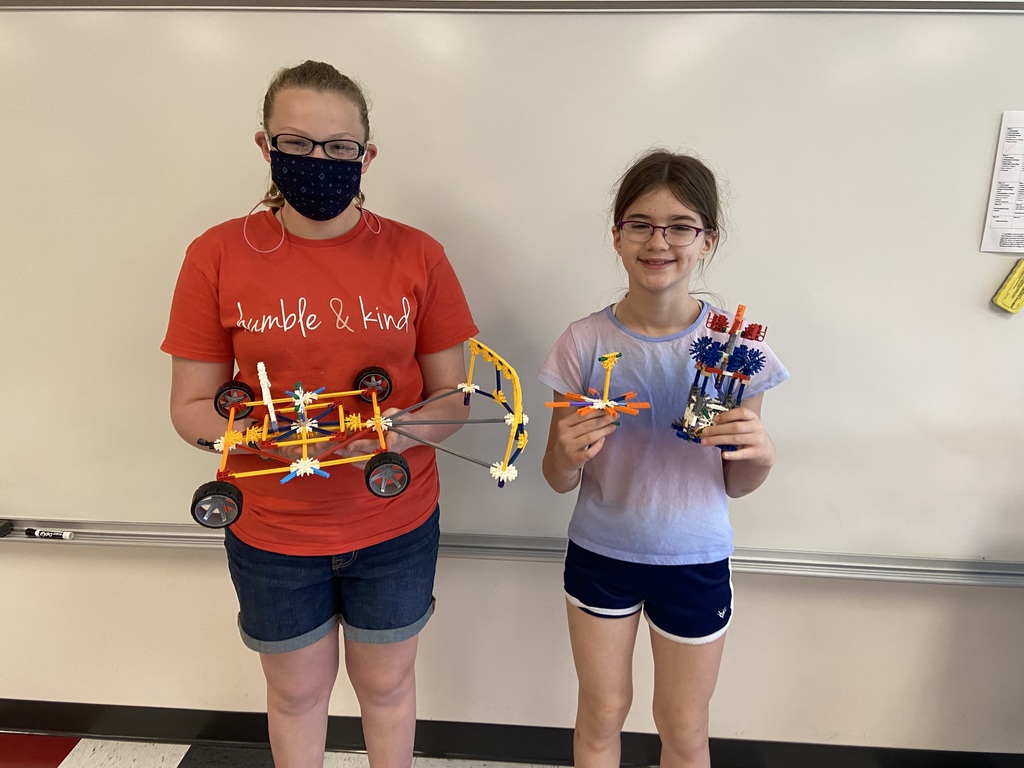 Happy Nurse Week To Our Two District Nurses! Please Thank Nurse Jamie and Nurse Linda, for taking care of our students!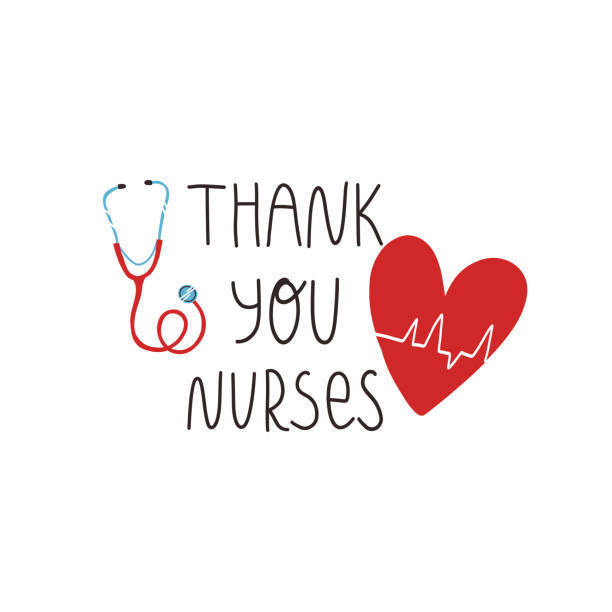 District Track Admission (Important Fan Information): $6 for Everyone Kindergarten and older - ALL TICKETS MUST BE PURCHASED THROUGH THE IHSAA/IGHSAU and HOMETOWN TICKETING
https://www.iahsaa.org/tickets/
NO CASH SALES AT THE GATE Good luck to the girls & boys in Osage Thursday!

The 4th graders visited the Landfill of North Iowa in Clear Lake on Friday May 6th. Here the students learned about what can be recycled, thrown away, and what can be used for compost. They learned about how to dispose of hazardous materials and took a tour of the current operating landfill to see where garbage actually goes! We ended the trip with a friendly competition to see which class packed the most trash and the most recyclables. Mr. Pagel's homeroom packed the most trash while Mrs. Schwickerath's packed the least! Miss Ross and Mrs. Schwickerath were tied for the most recyclables!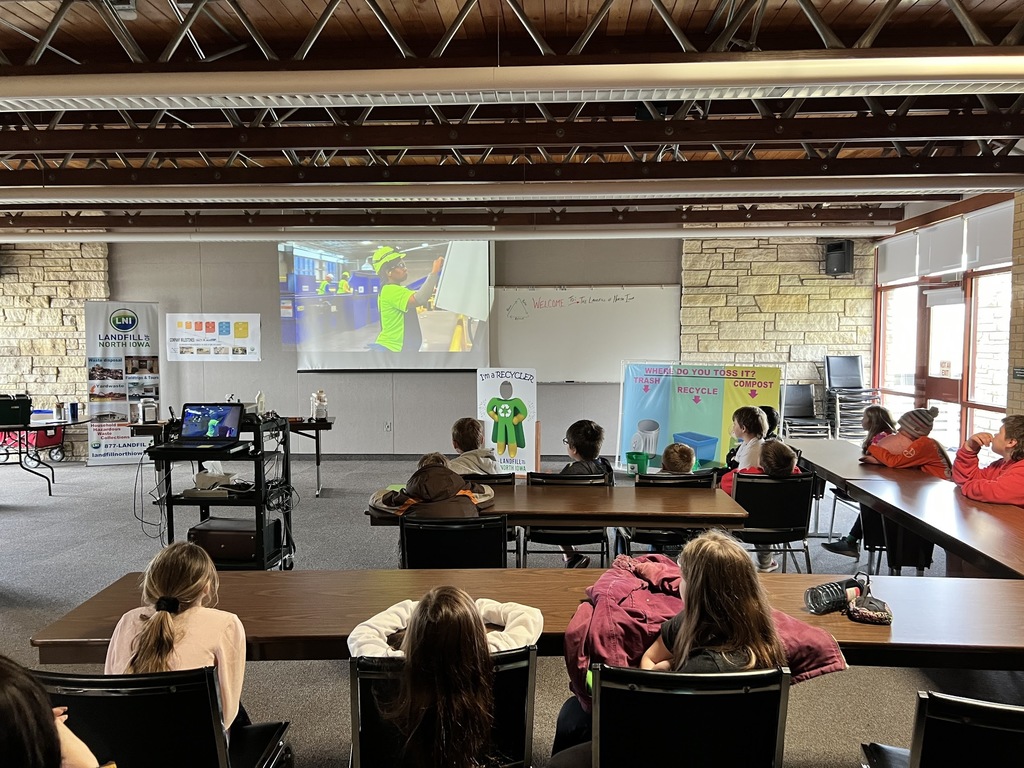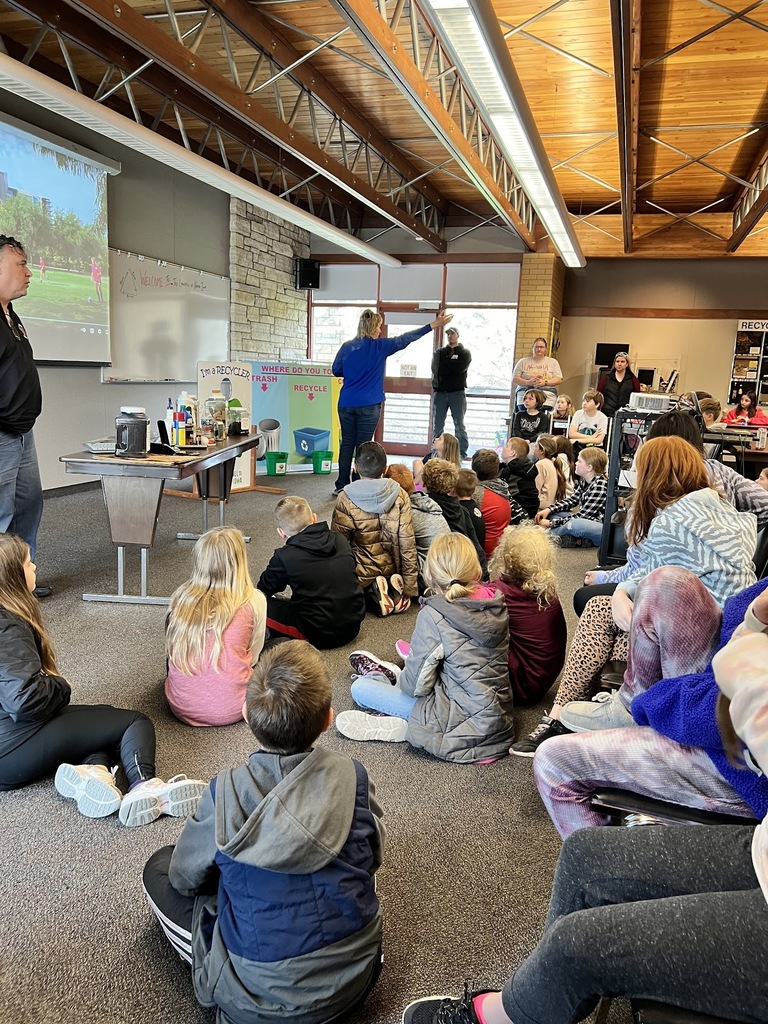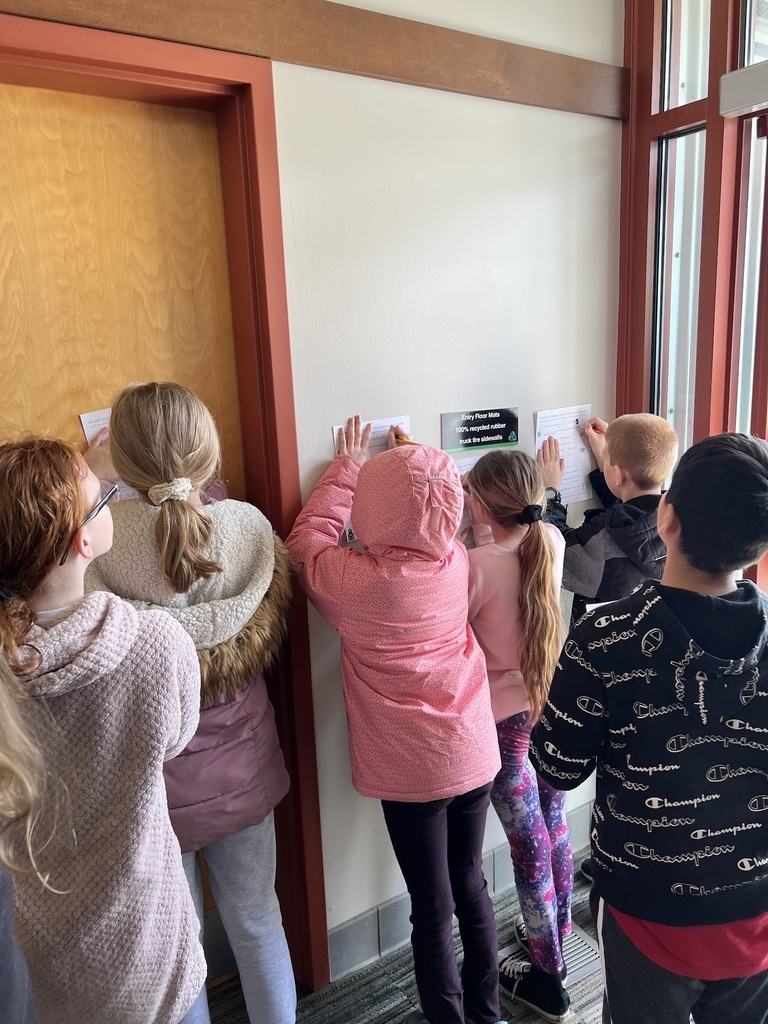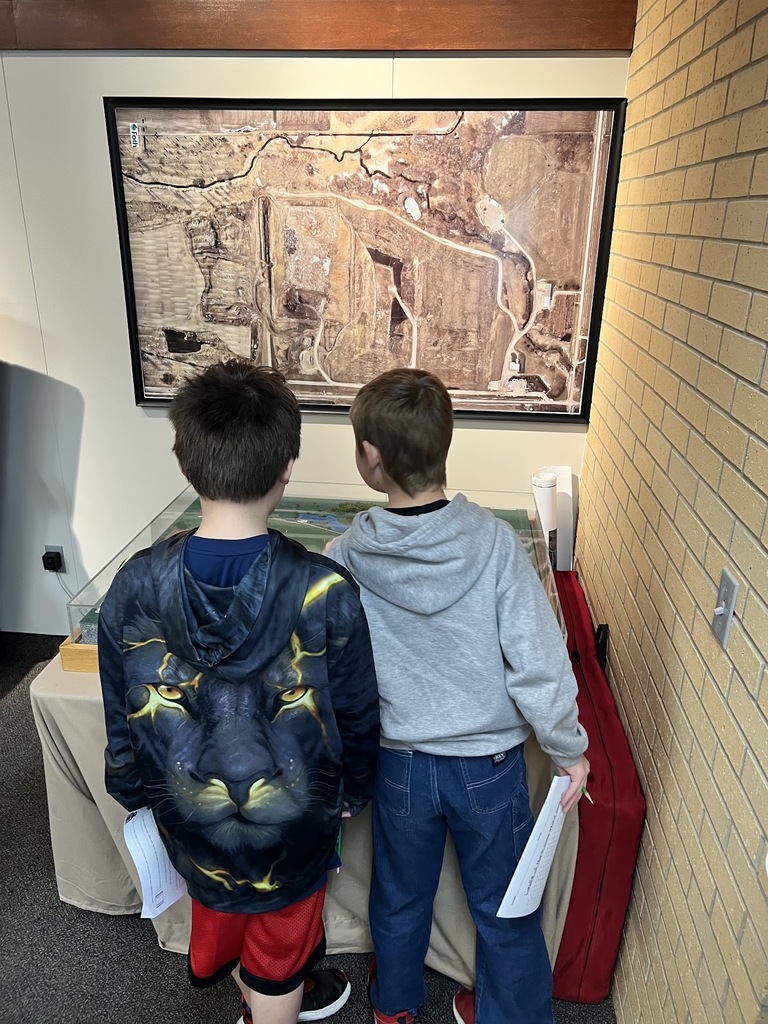 March was National Literacy Month, and as an extra challenge, Miss Ross gave the 4th grade class who read the most pages during the month of March a new book to keep! Congratulations to Mrs. Schwickerath's homeroom- they read a total of 15,992 pages in the month of March! Way to go 4C!!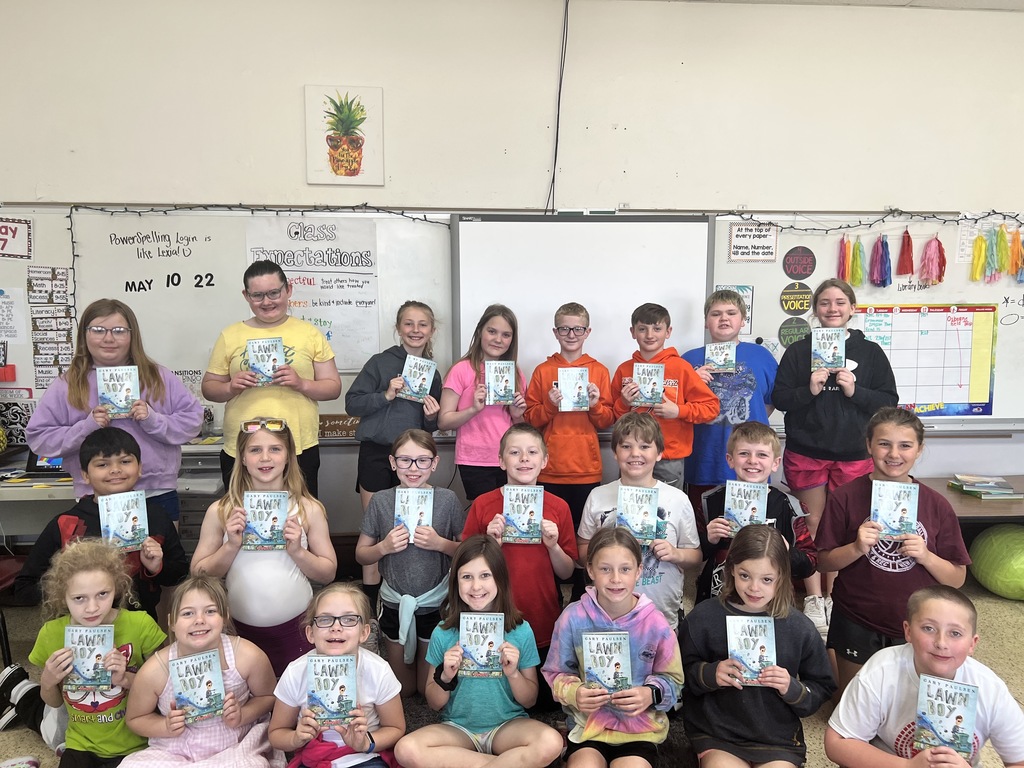 Bus #12 is running behind schedule this afternoon.

NH FFA Members left at 6:00 to participate in the Gold Buckle Horse and Livestock Judging Event in Ottumwa this morning. Great day to watch students do what they love. Results later.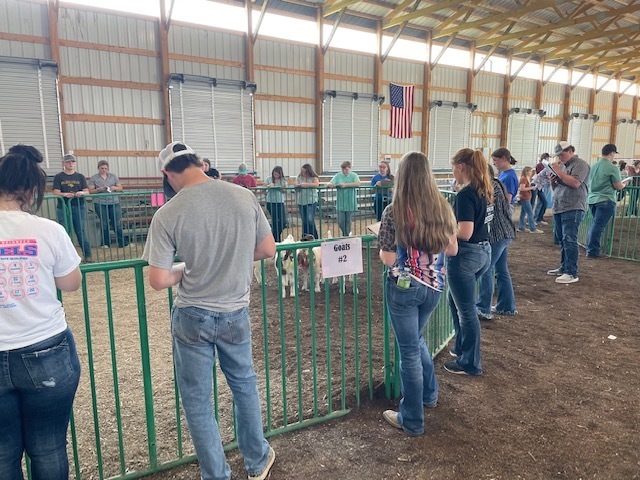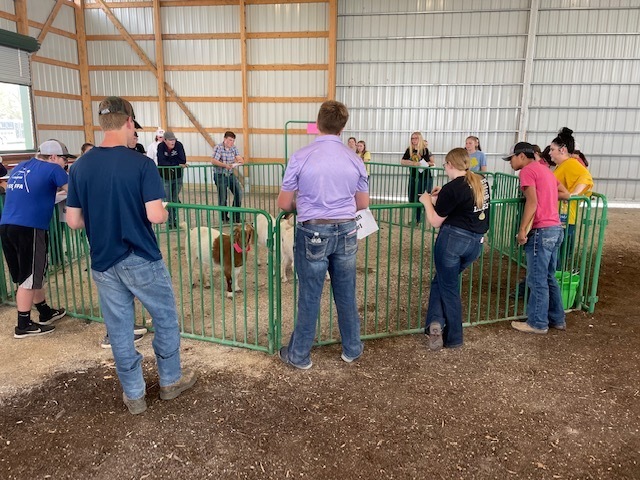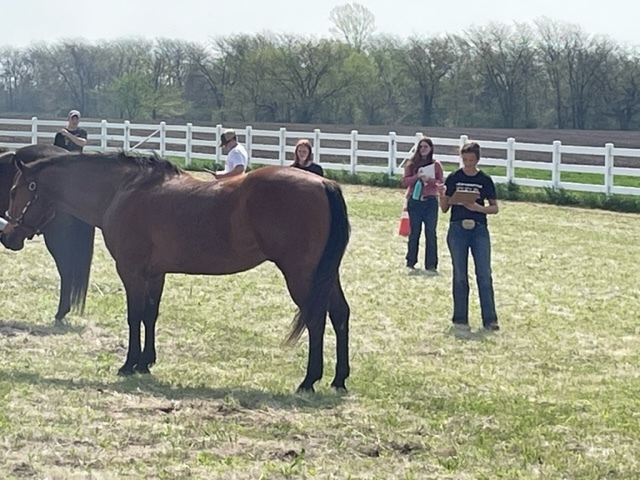 On April 29th, 4th graders from New Hampton Elementary and St. Joe's participated in the Chickasaw TRIBE Track Meet. Students participated in single lap races, two lap races, and a team relay. Students also participated in the Tug-of-War against teams and even high school students! Many thanks go out to the sponsors (listed below) and the volunteers who help make this event run smoothly and so much fun for the students! Winners received prizes from American Solutions for Business: 1 lap race winners: Gracie Rahlf and Bryan Rayo Jiron 2 lap race winners: Jet Lester and Aspyn Anderson Relay race winners: Brody Orthaus, Caden Burns, Alex Sabelka, and Klair Meyer Tug-of-War Champions: the Black team! Way to go 4th graders! Sponsors: Kennedy & Kennedy Law Office TriMark Omega Principal Financial Ryan Rausch Rochford Insurance Agency Vern Laures Auto Center CWC Kahn Tile Security State Bank Fidelity Bank & Trust Luana Savings Bank Bank Iowa First Citizens Bank Boeding, Speltz & Wernimont Dentistry New Hampton Dental Associates American Solutions for Business Underwood Farms Dungey's Furniture & Flooring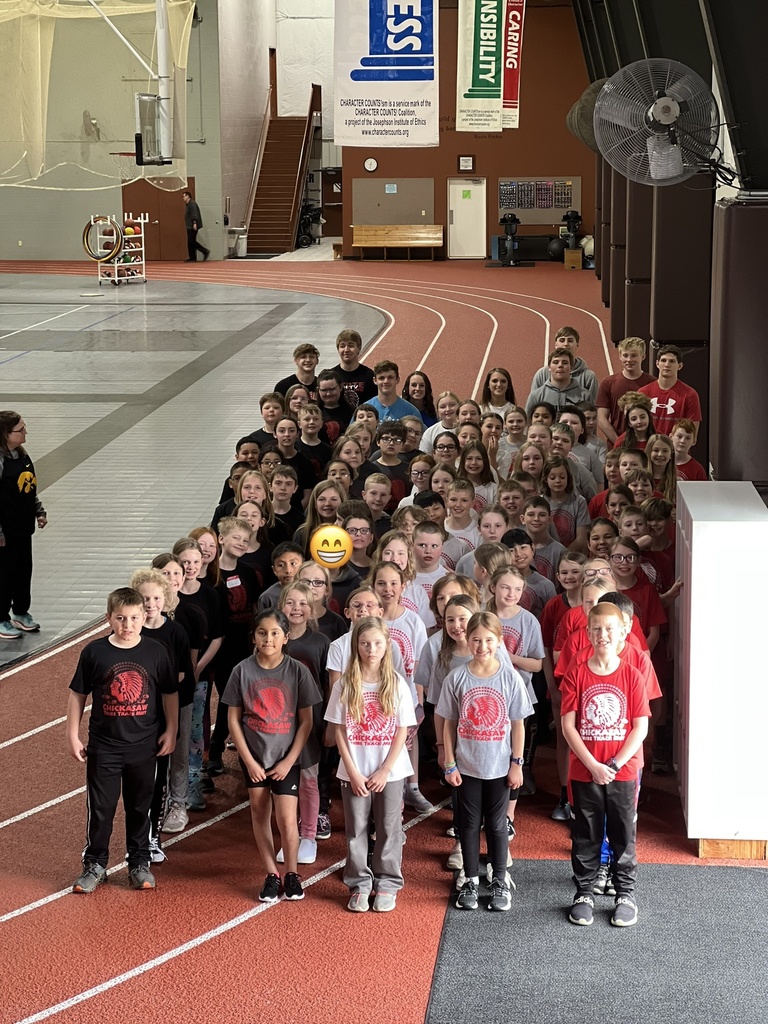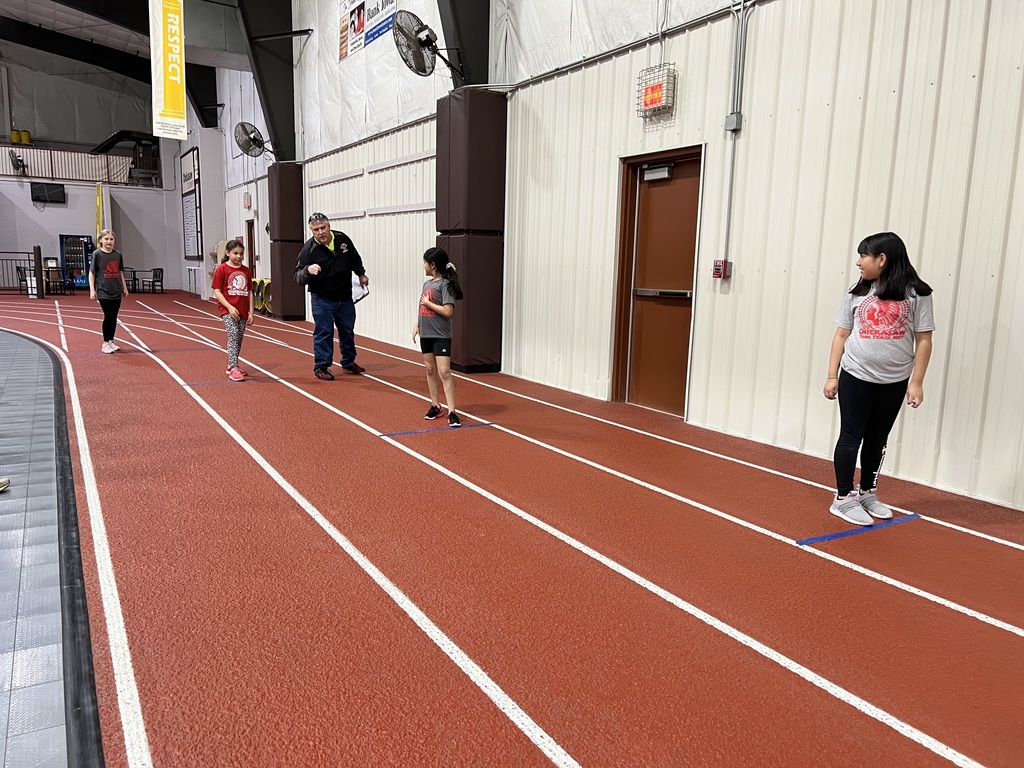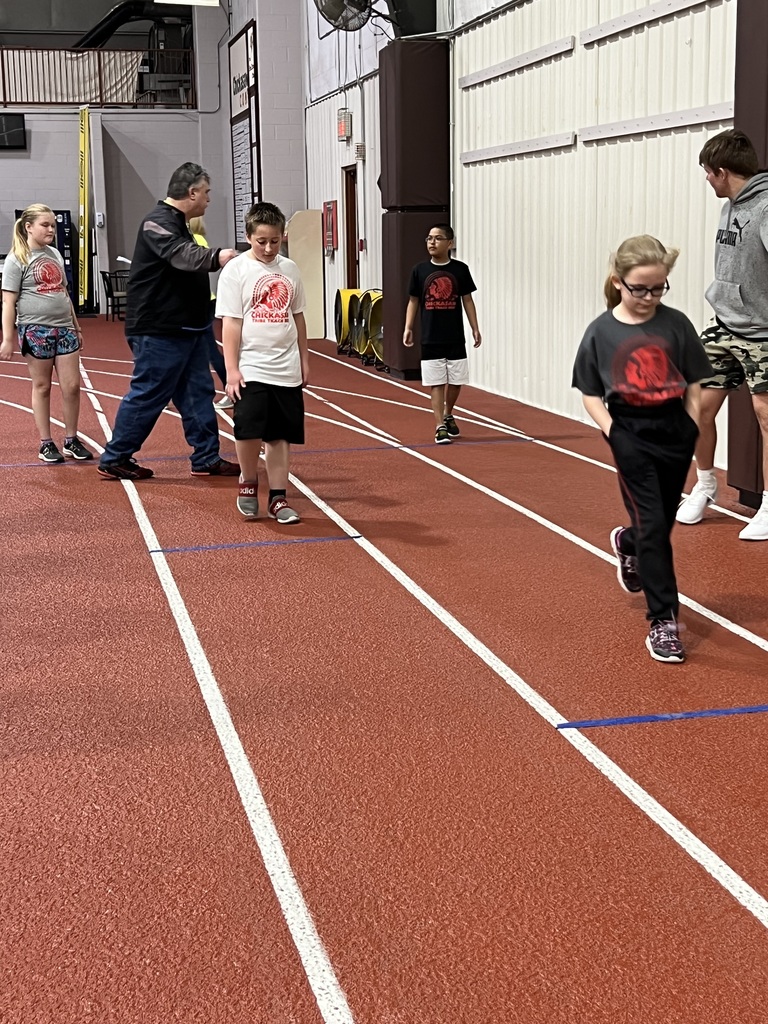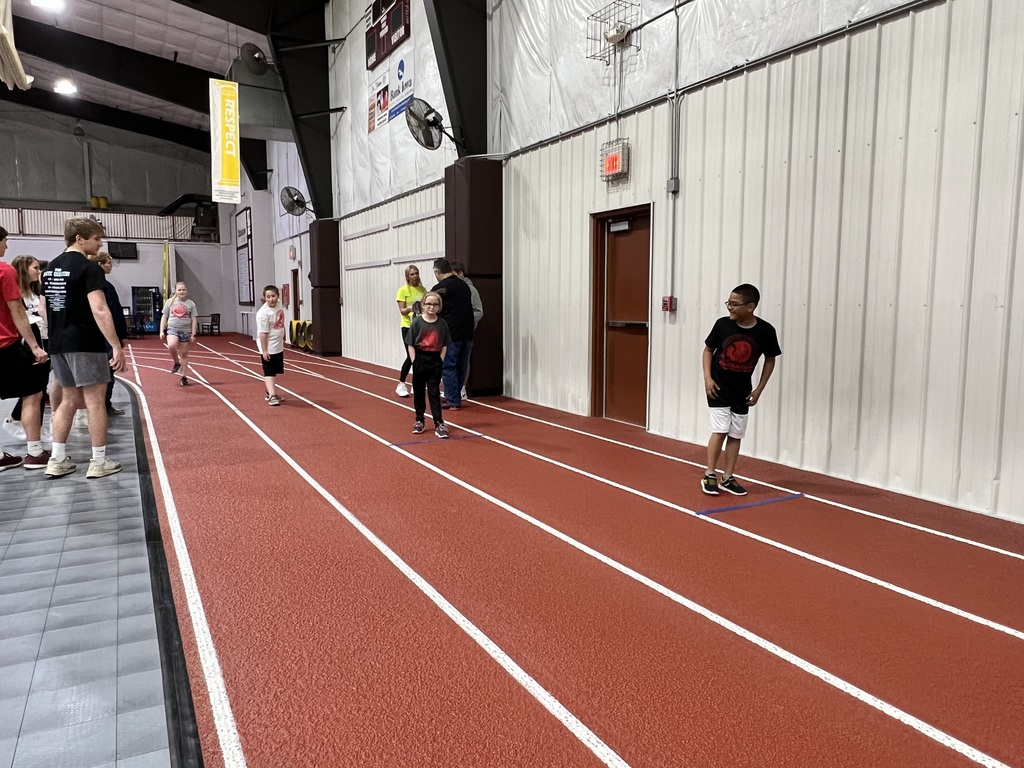 Great performance tonight students under the direction of Ms. Verburg and Mrs. Cantu. Thanks to all that attended.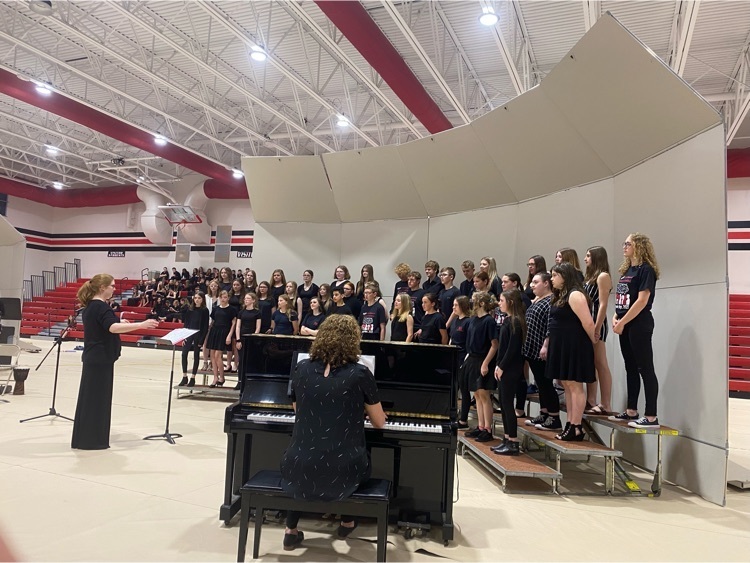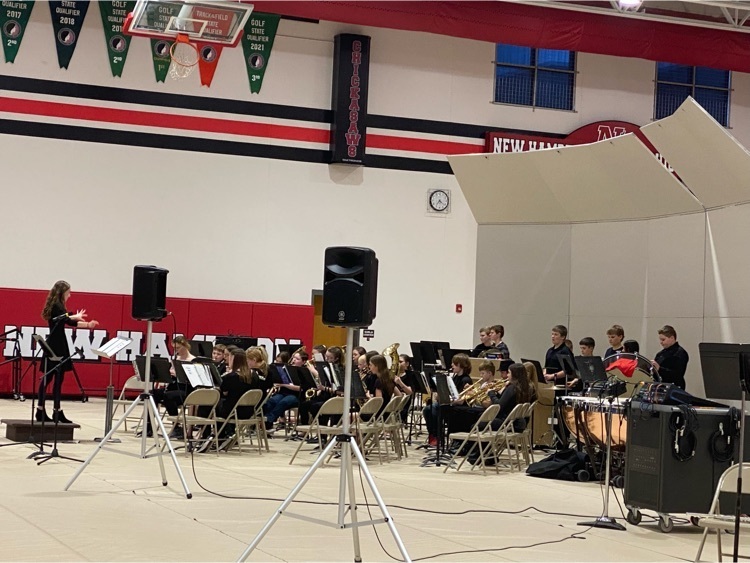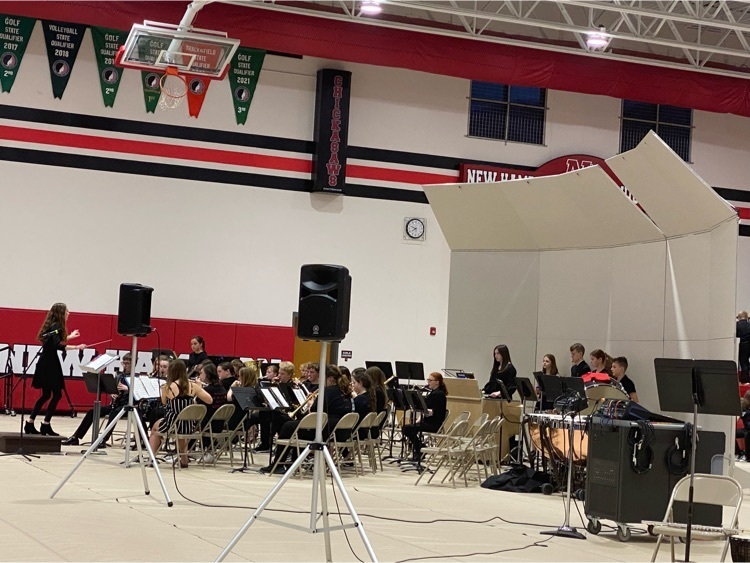 Students in 5th grade intervention were able to recreate this hot air balloon using K'Nex, cooperation, and skill!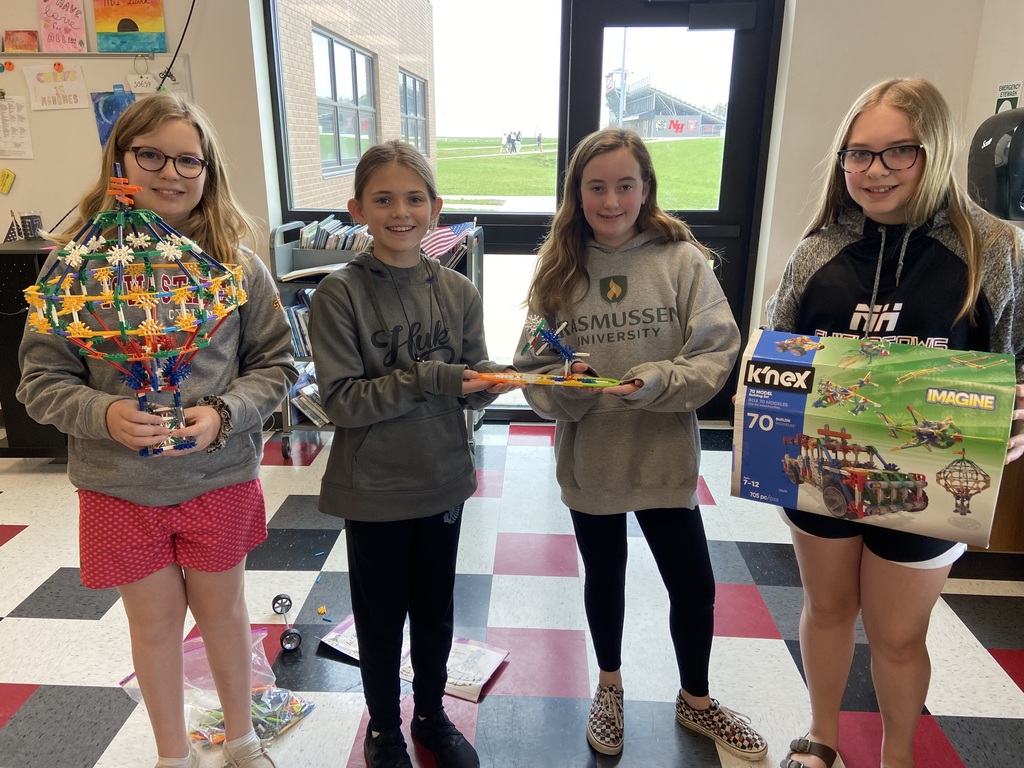 One of our eggs has a pip. That means one of the chicks is hatching. 🐣 I can also hear chirping. Feel free to stop by our room Monday morning and take a 👀. So exciting! 🐥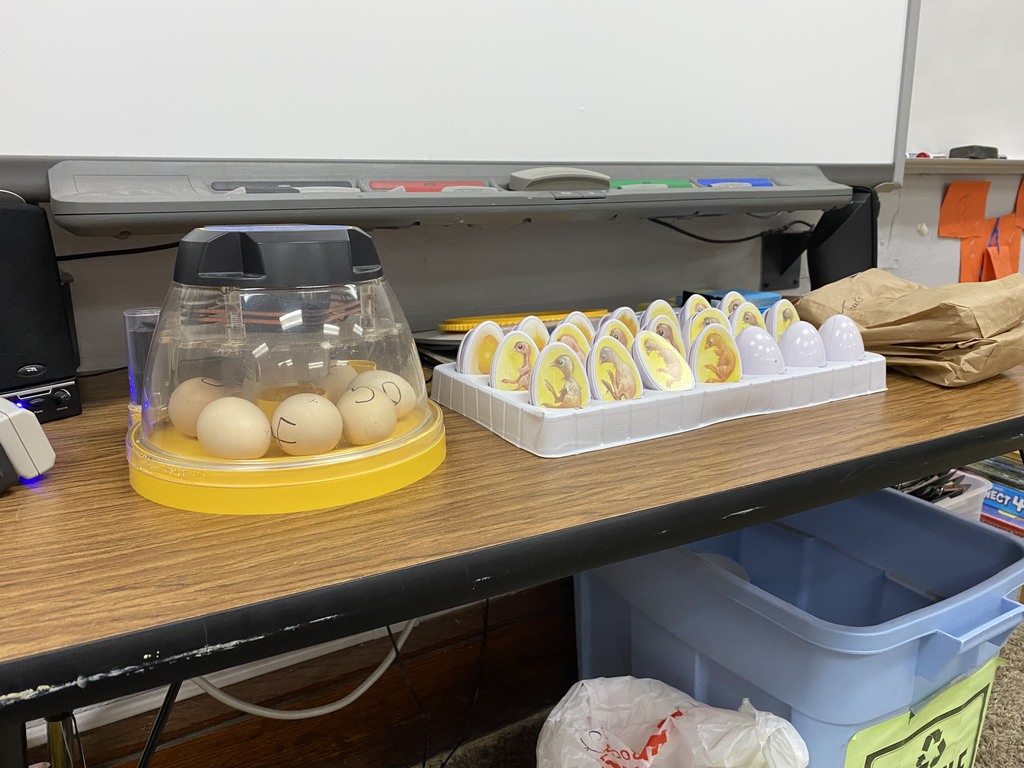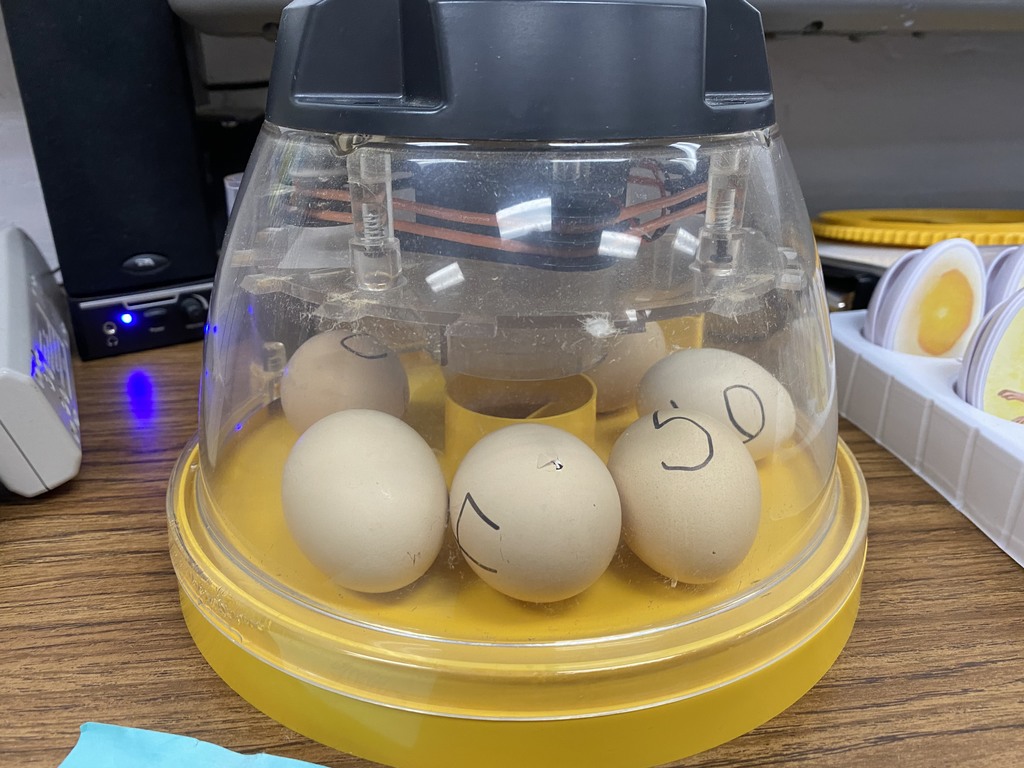 Good luck to the girls golf team at their conference tournament in Waukon. The meet will start at 10 am. Go Chickasaws!

Some more photos from 8th grade Ditch clean The students found some wildlife while picking up trash...a snake and mouse.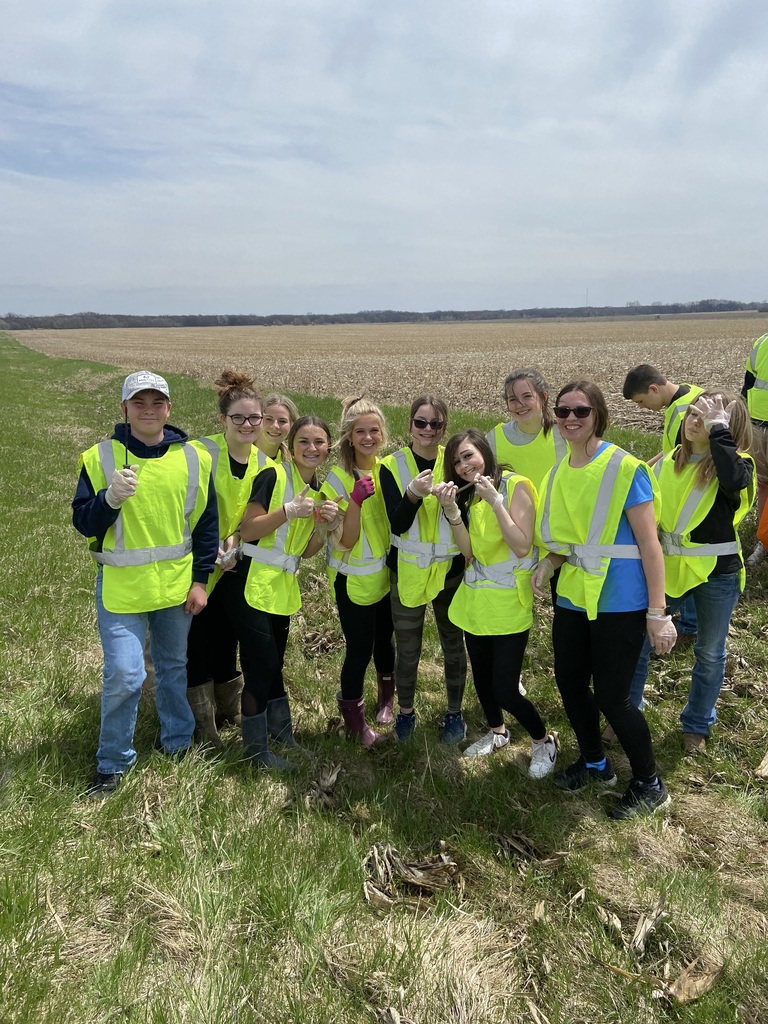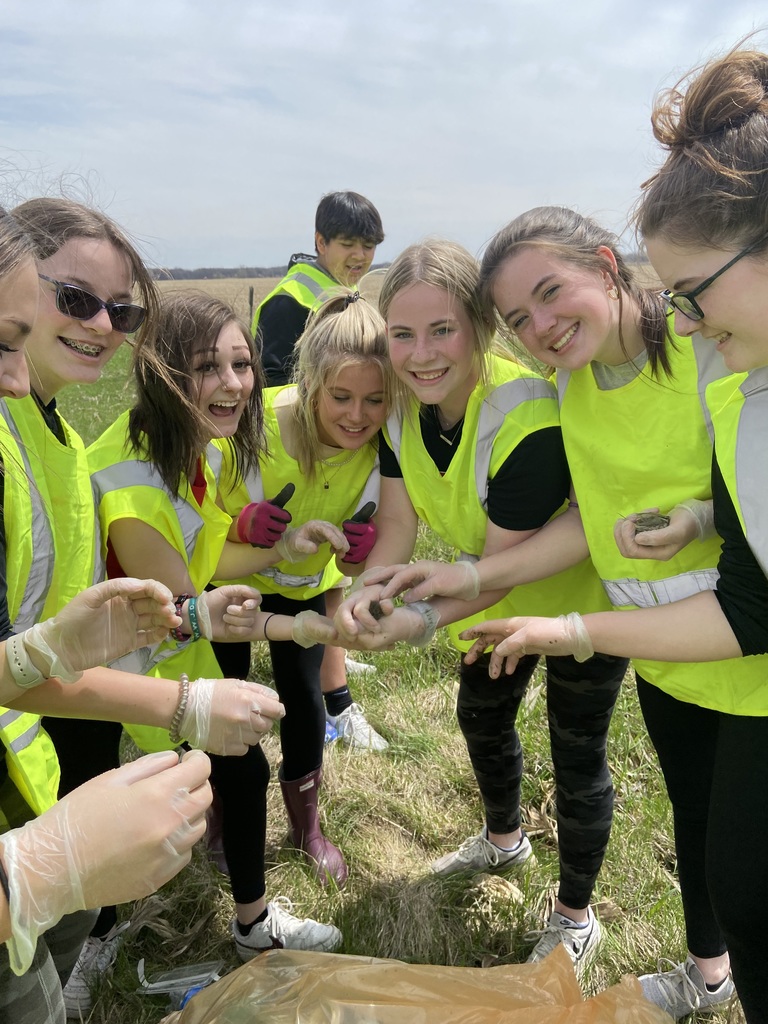 It was a great day for 8th Grade Ditch Clean Up Day. In partnership with the Lion's Club who said it's the most trash they have ever seen collected. Great Job Students and for helping organize Mrs. Brincks and 8th grade team.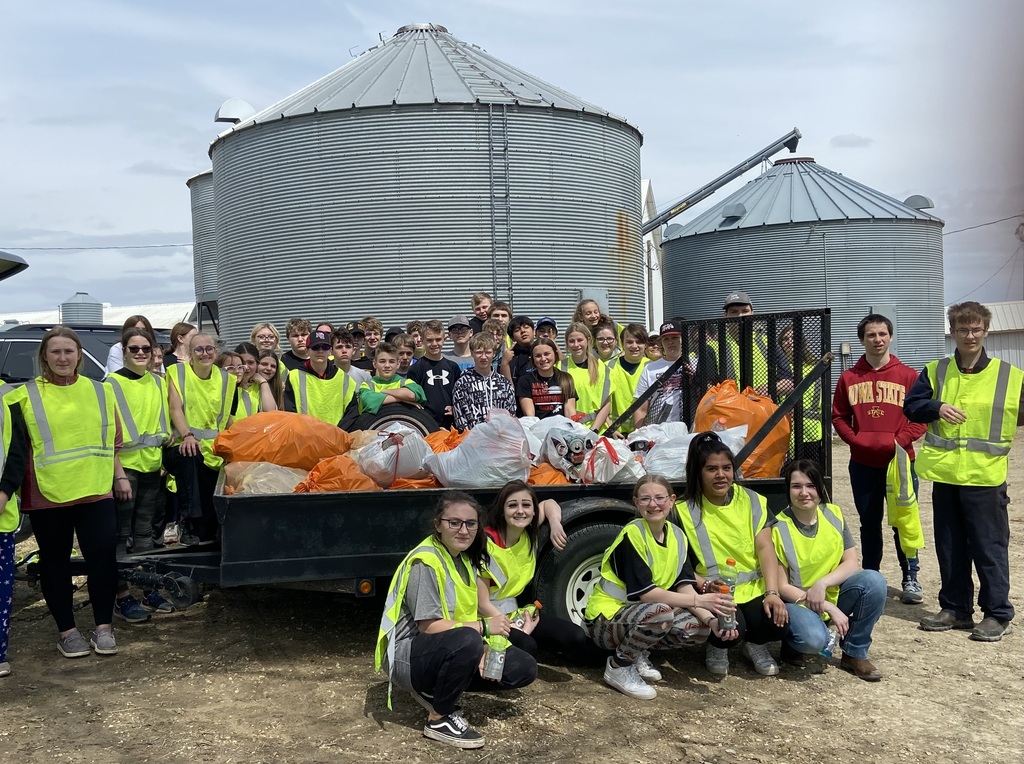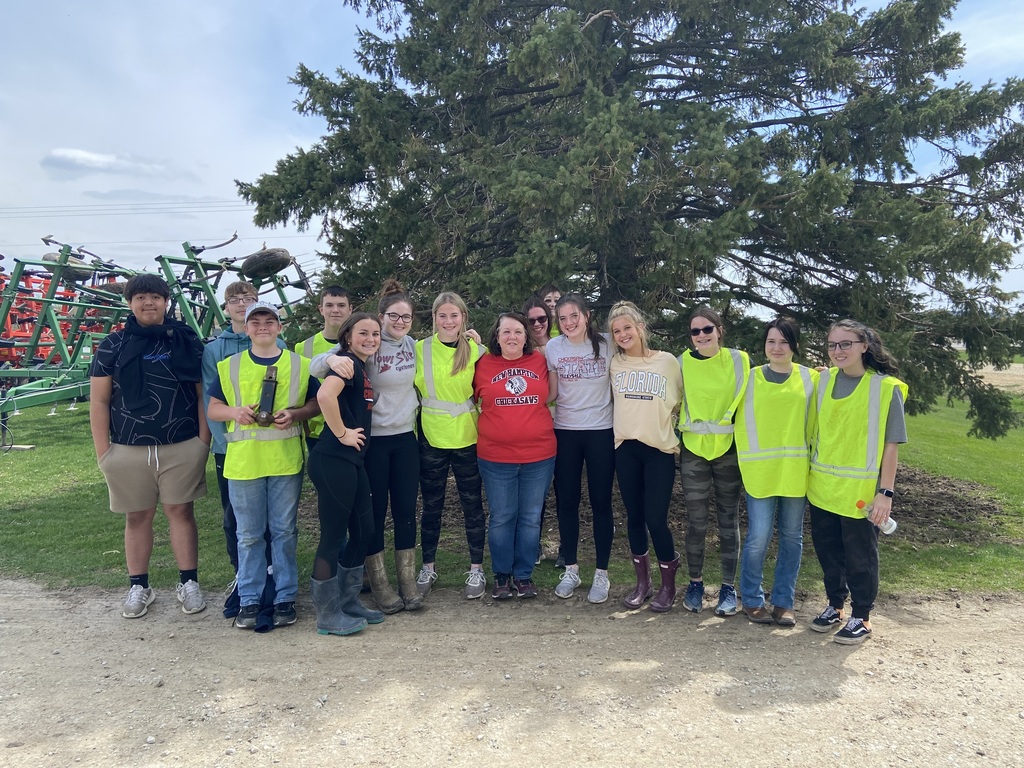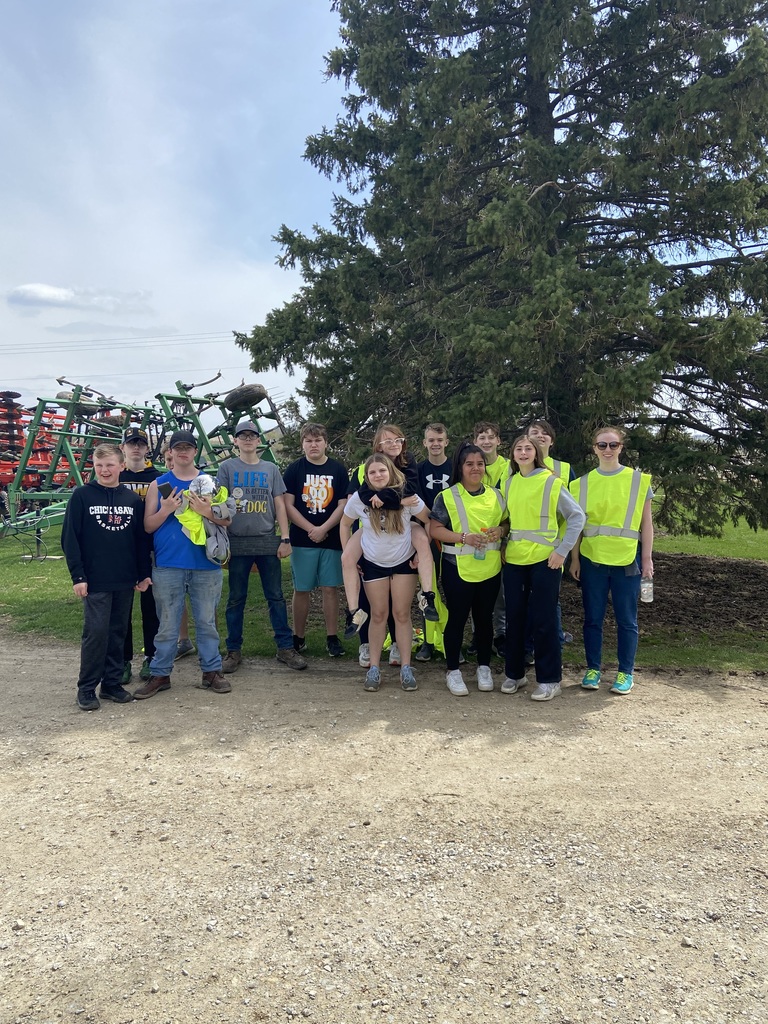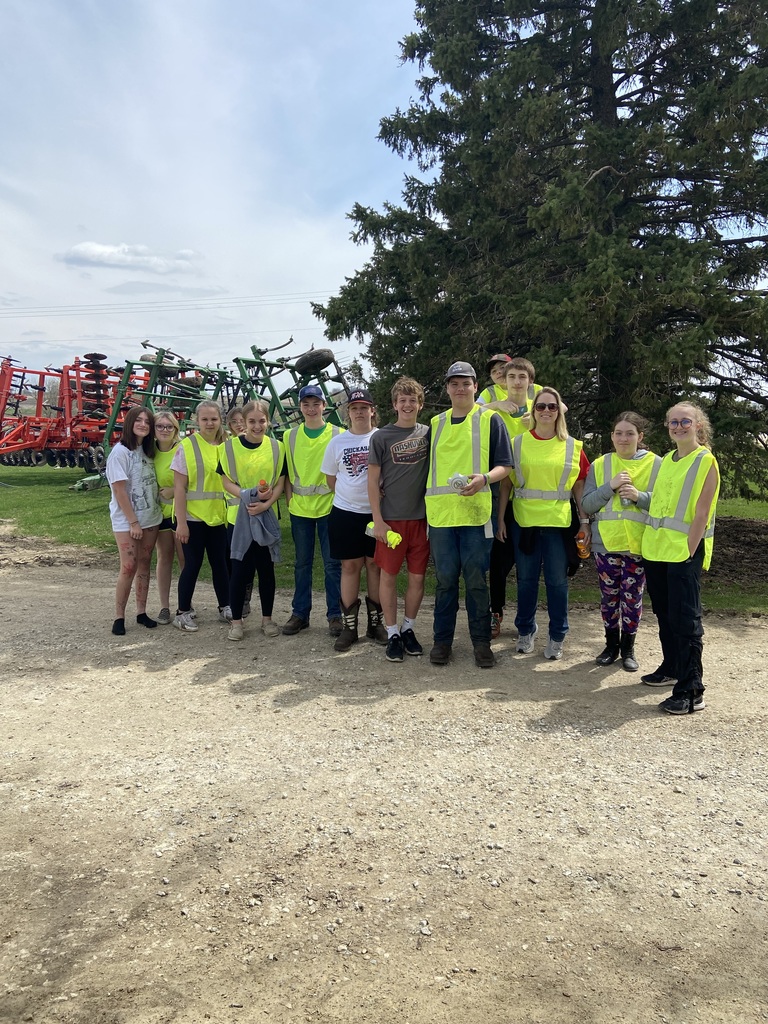 8th grade students in study hall found out that Mr Rude's roller gauze was expired and he needed to get rid of it. They had other plans.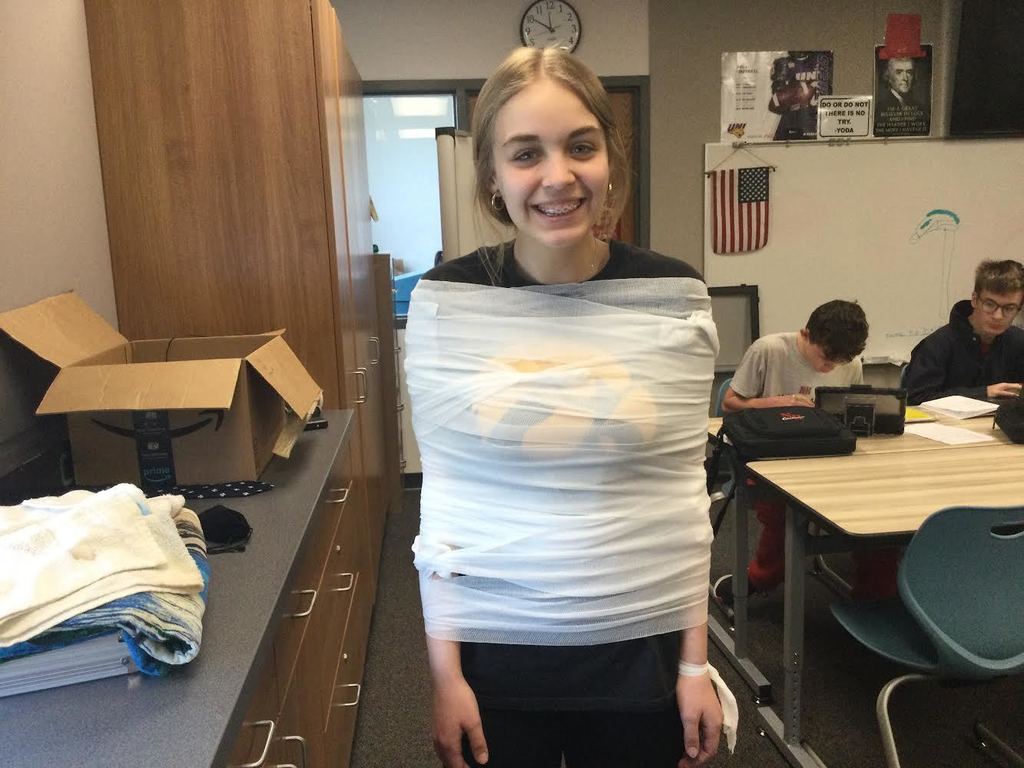 05/06 Happy Food Service Day! Thank you for feeding our students!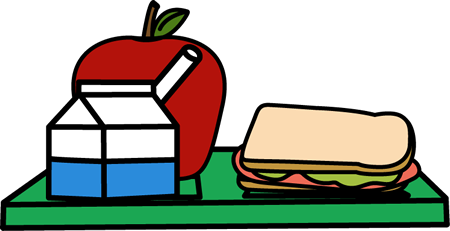 Happy teacher appreciation week!! Please thank teachers! They are working so hard for our kids!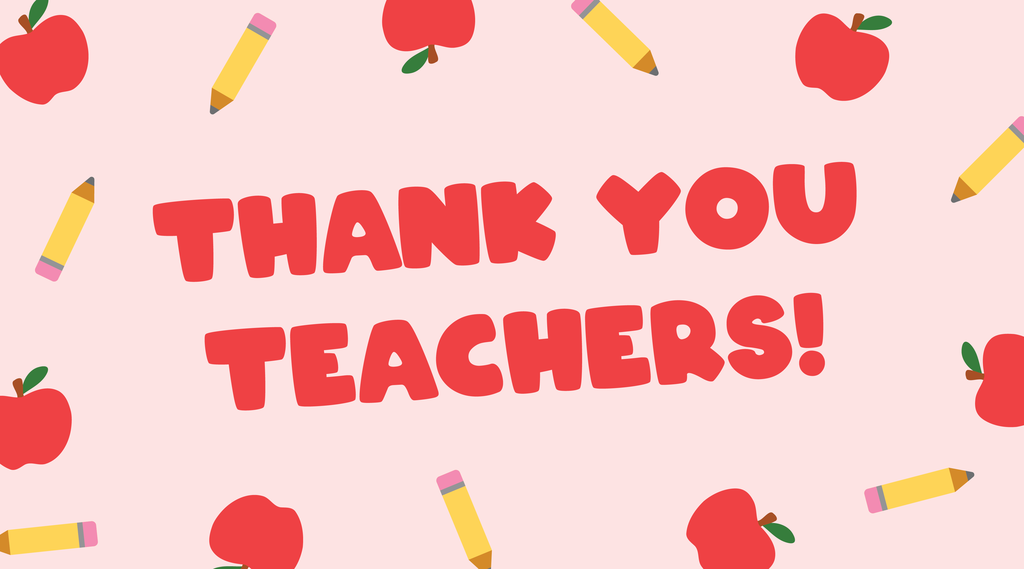 Good luck to the boys and girls at the conference track meet! The meet will start at 5 pm today at the Waverly-Shell Rock High School. Go Chickasaws!