Friday, November 12 is the last day for the middle/high schools book fair! Lots of great options. It will be open to the public from 3:15-3:45pm. Thank you for all your support!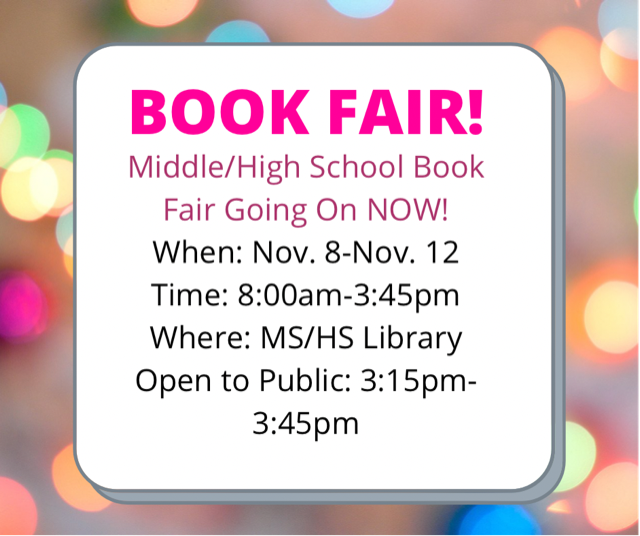 The Construction Equipment Operator Mobile Simulator visited New Hampton High School Wednesday, November 10. 56 students (we had a very strict schedule haha) had the opportunity to learn about construction trades in partnership with Roger Solberg, EOT Consultant/Trainer, Mason Tieskoetter, Project Manager/Estimator at JB Holland, and NICC. To learn more about construction trades through NICC, click:
www.NICC.edu/construction
. Be in demand!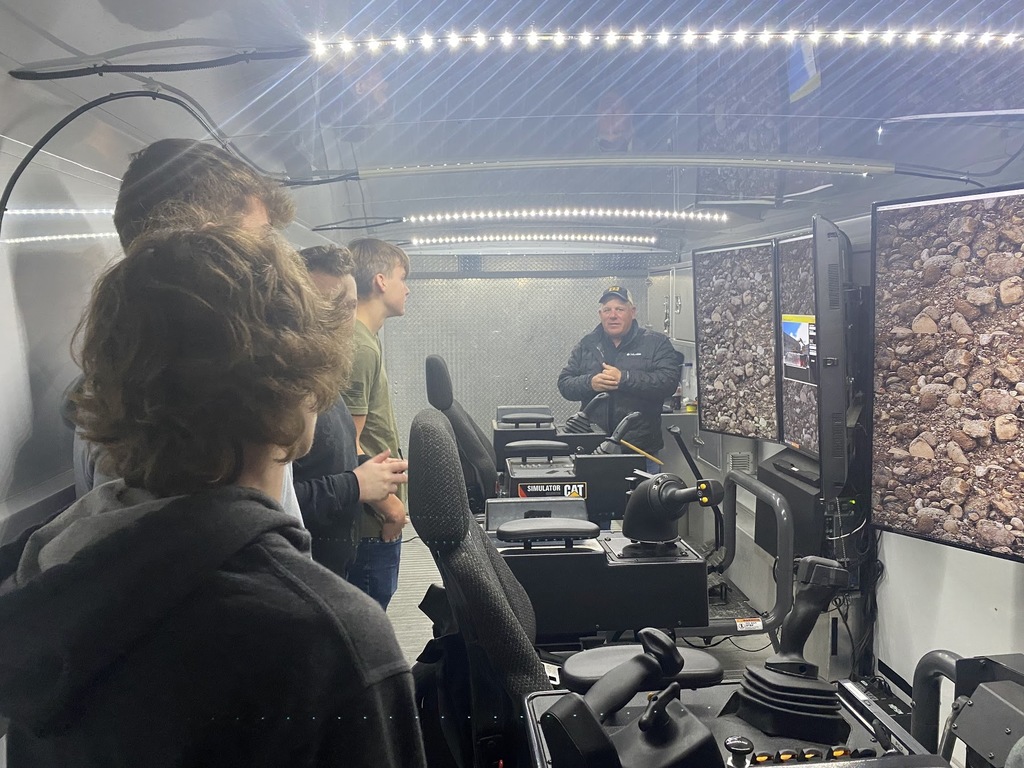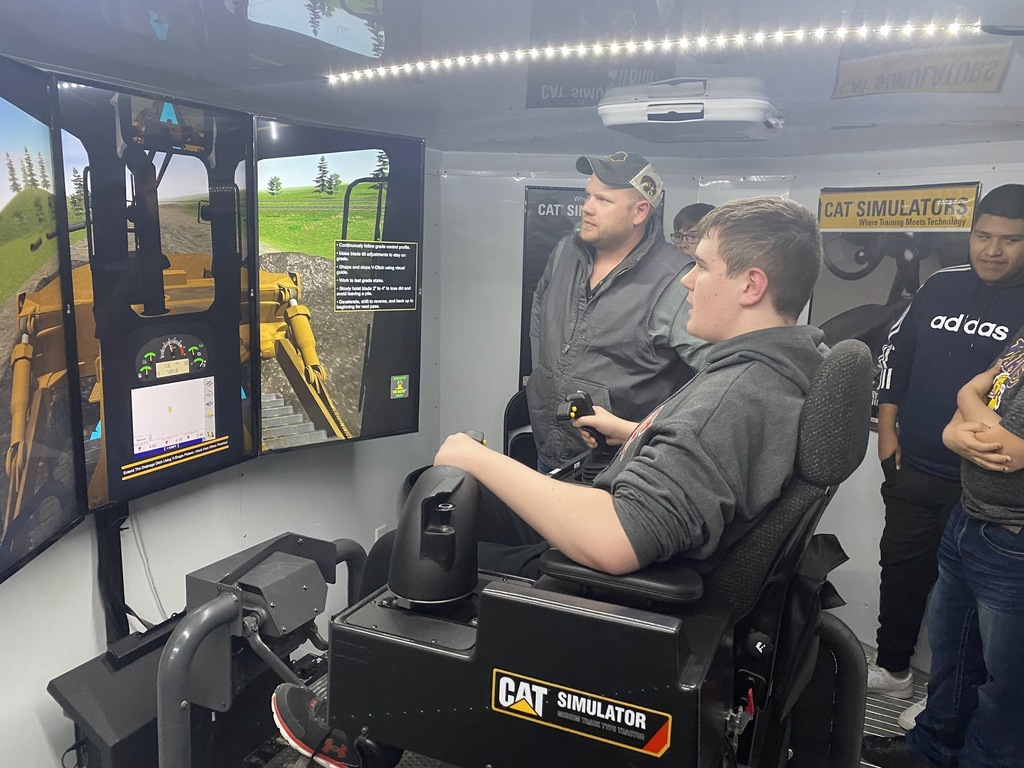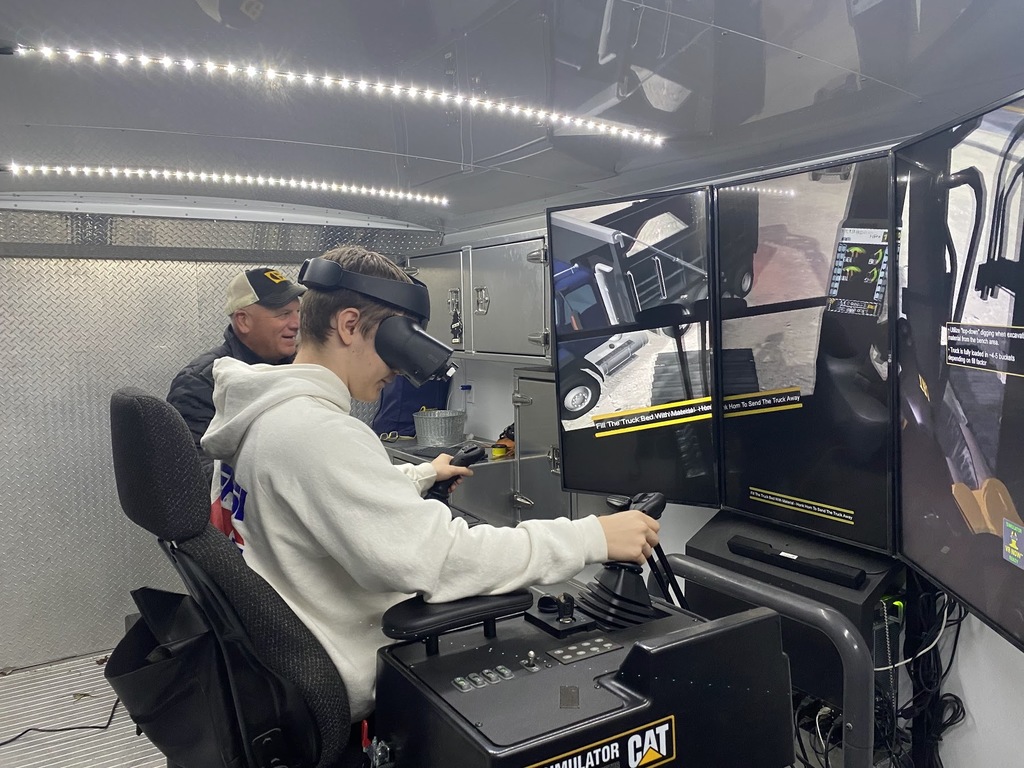 4th grade visited the Veteran's Day memorial at the Chickasaw county courthouse Tuesday afternoon. 4th graders participated in a scavenger hunt locating different military branches and other important monuments at the memorial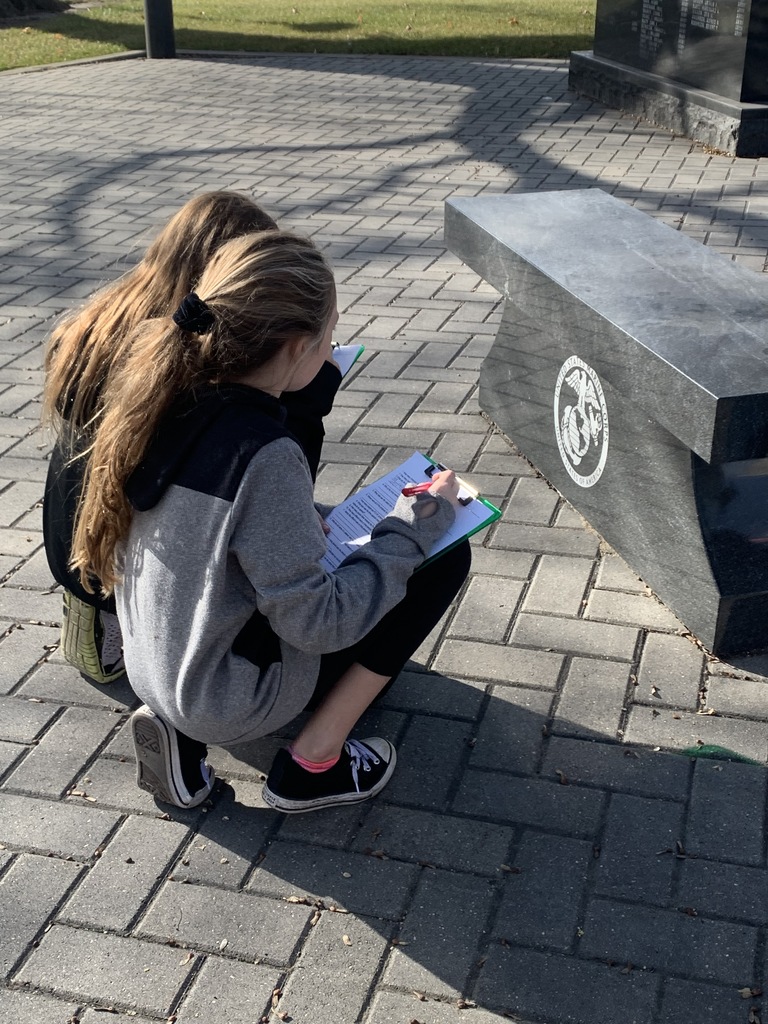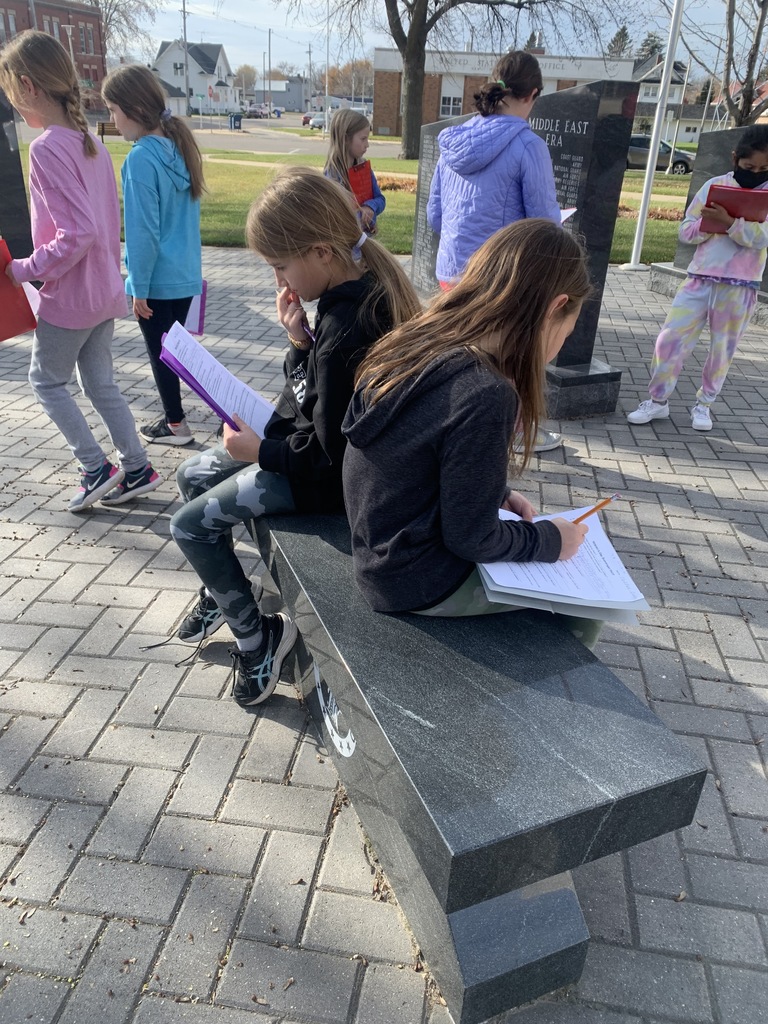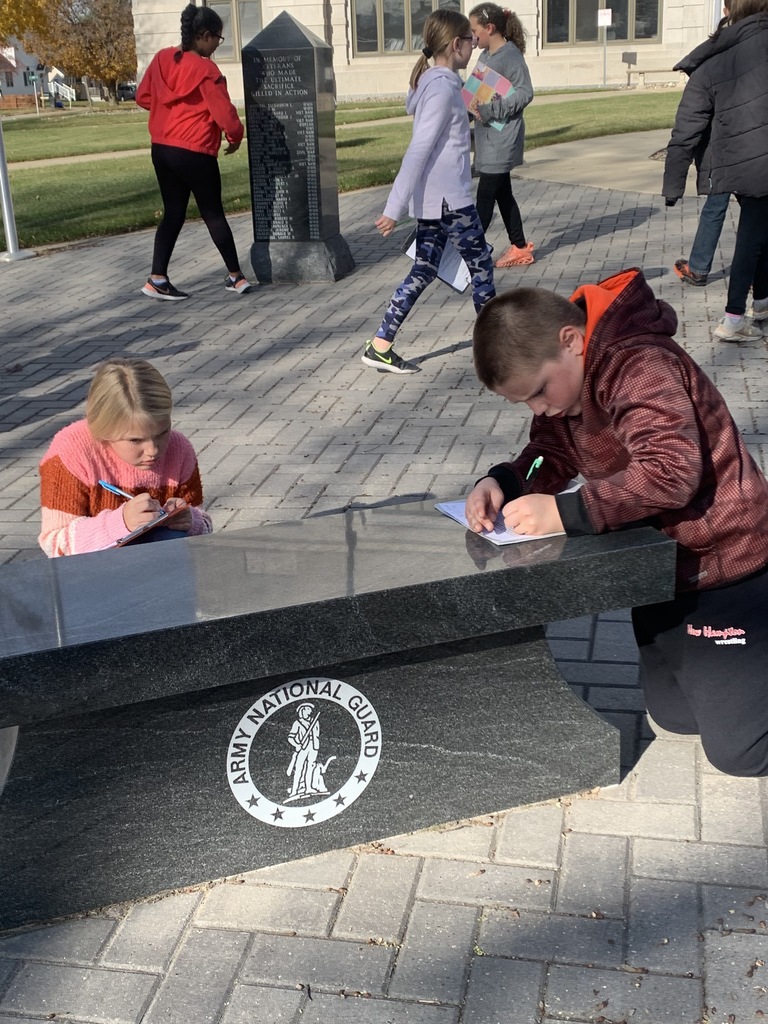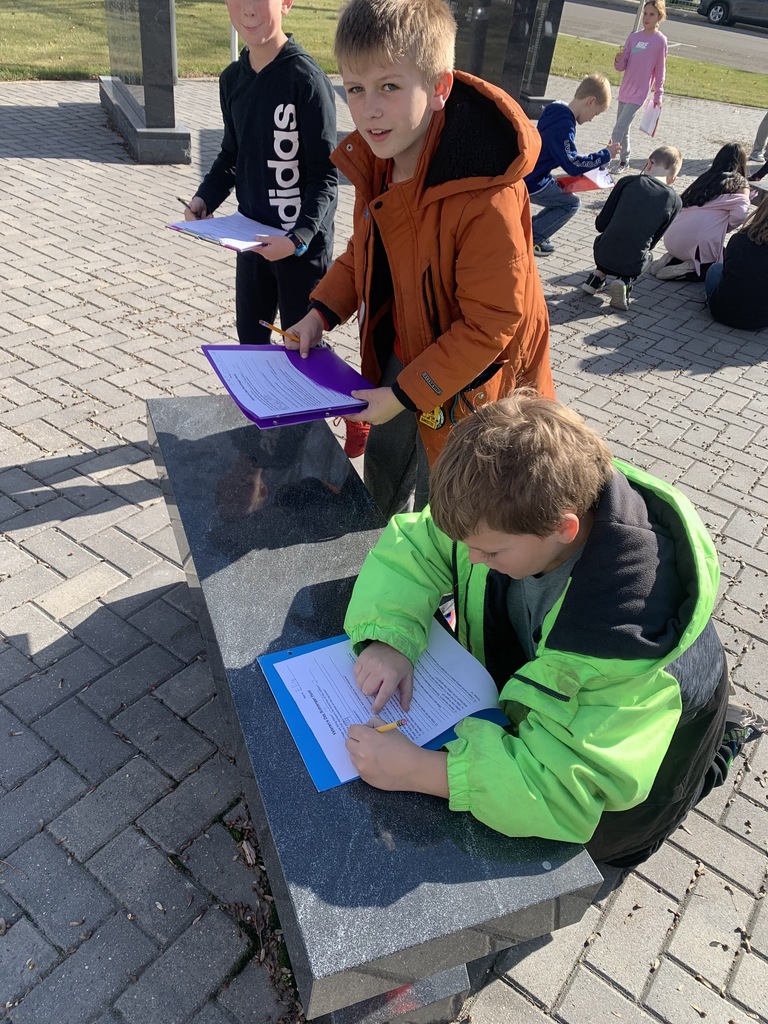 The drama & music departments invite you to attend the HS musical, "White Christmas" being performed tomorrow & Saturday, November 12th & 13th at 7 p.m. in the auditorium. The door will be open at 6 pm. The General admission tickets are $8 and may be purchased by the door. No activity passes accepted.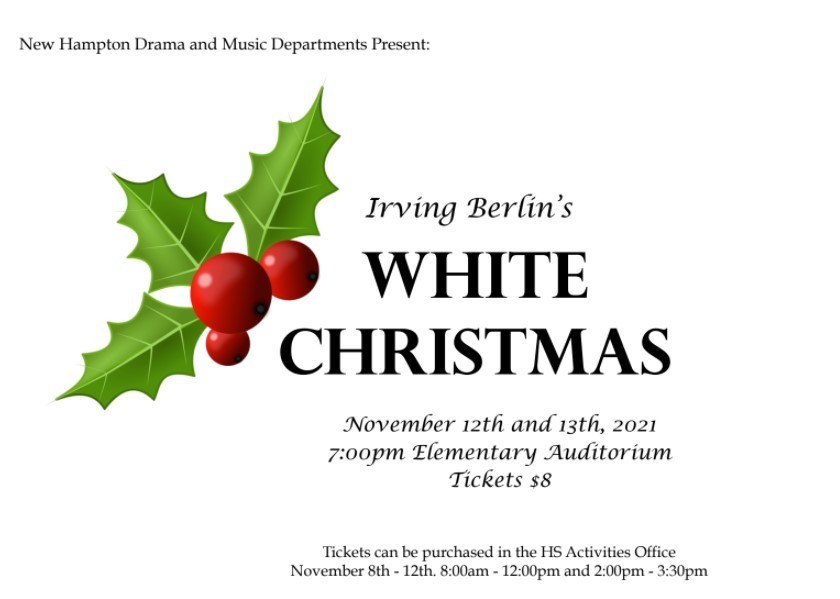 Second graders in Mrs. Heeren's classroom used a process called chromatography to see what colors make black and green ink in Crayola markers. They used coffee filters and eye droppers filled with water to separate the hidden colors in their mixtures.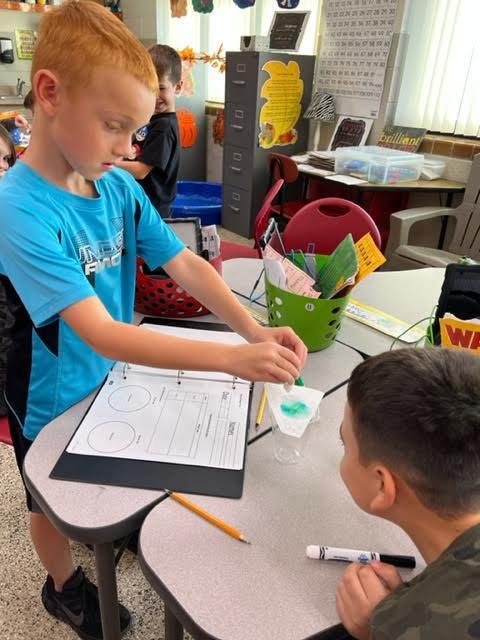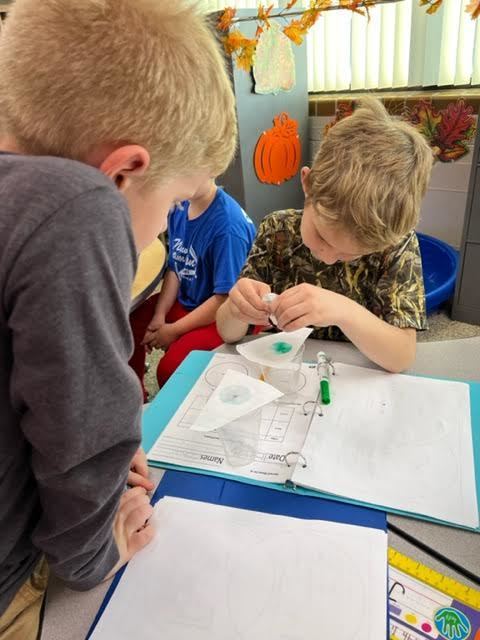 Book fair still going on.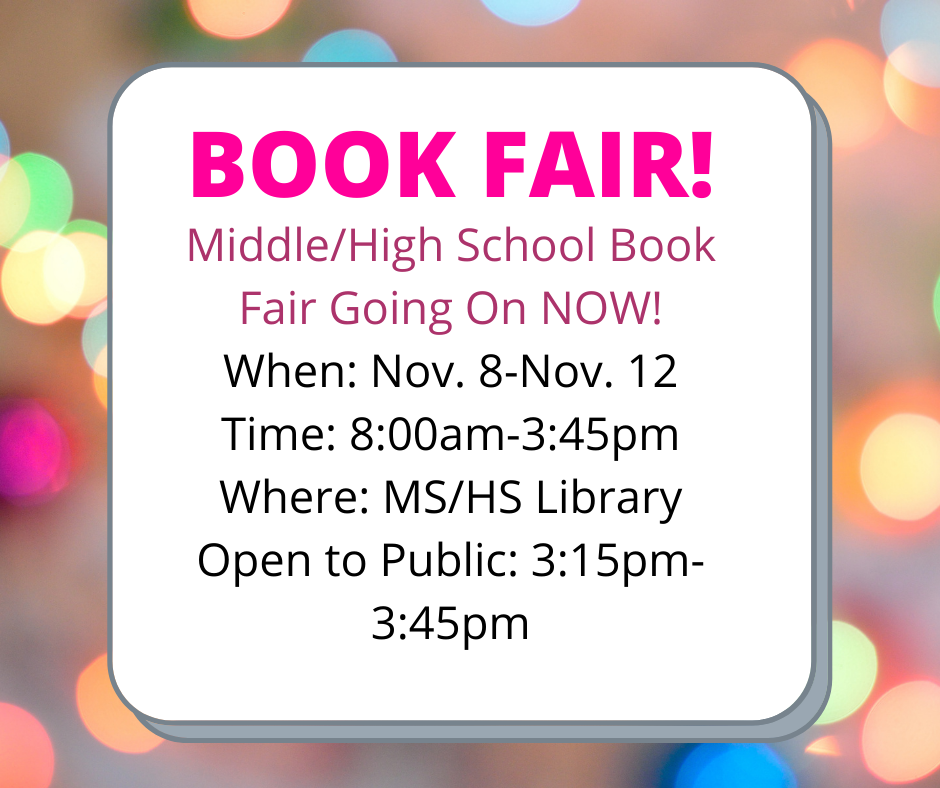 Mrs. Ohrt"s Environmental Science Class is learning about Iowa's Water Quality. Yesterday we performed a mock trial skit regarding the Des Moines Water Works lawsuit. The students all had a role and did well even though acting may not be in their wheelhouse!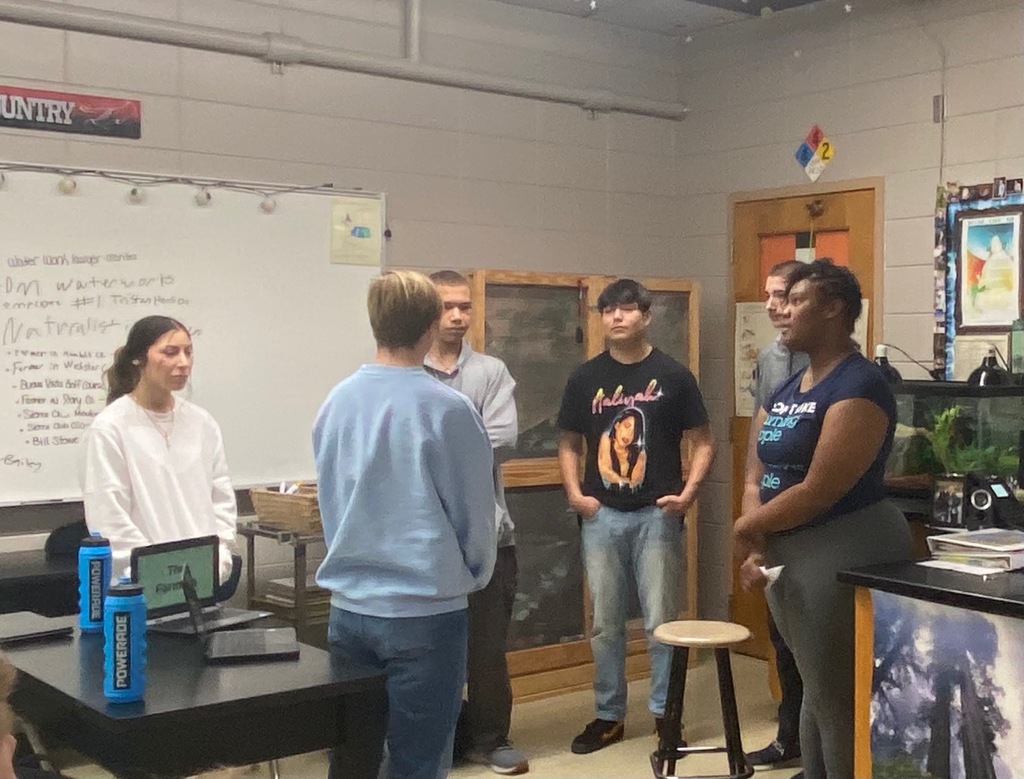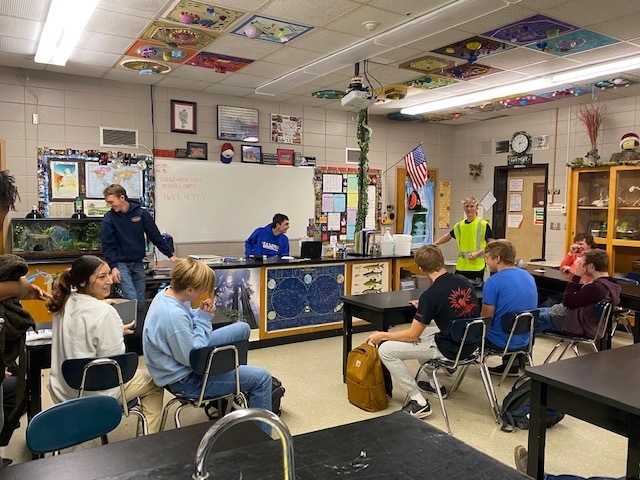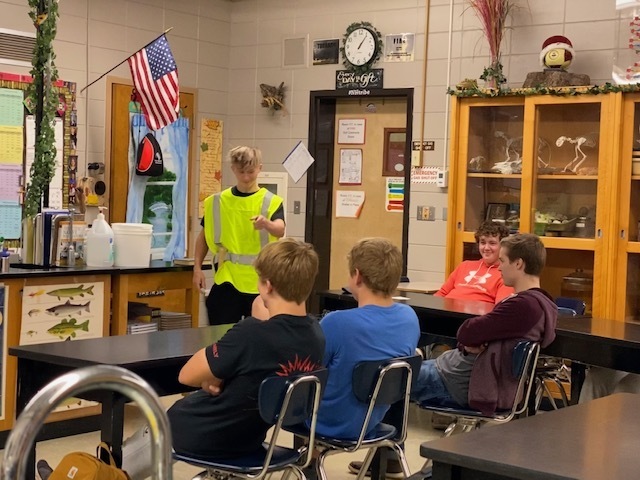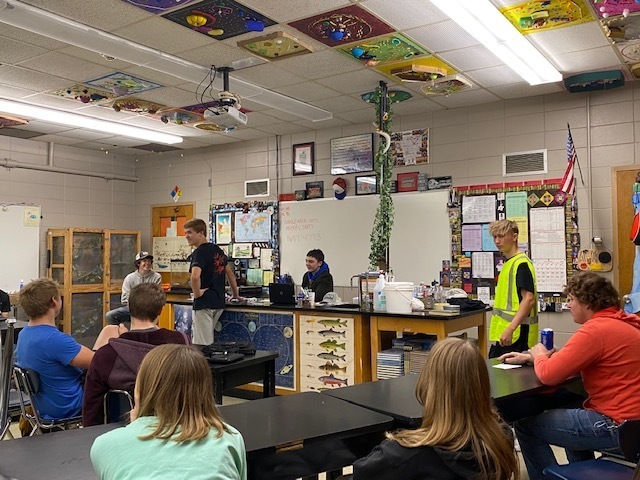 Art students work on various projects in Melissa Nelson's class. Artists work on glass projects, computer design artwork and clay sculpture work.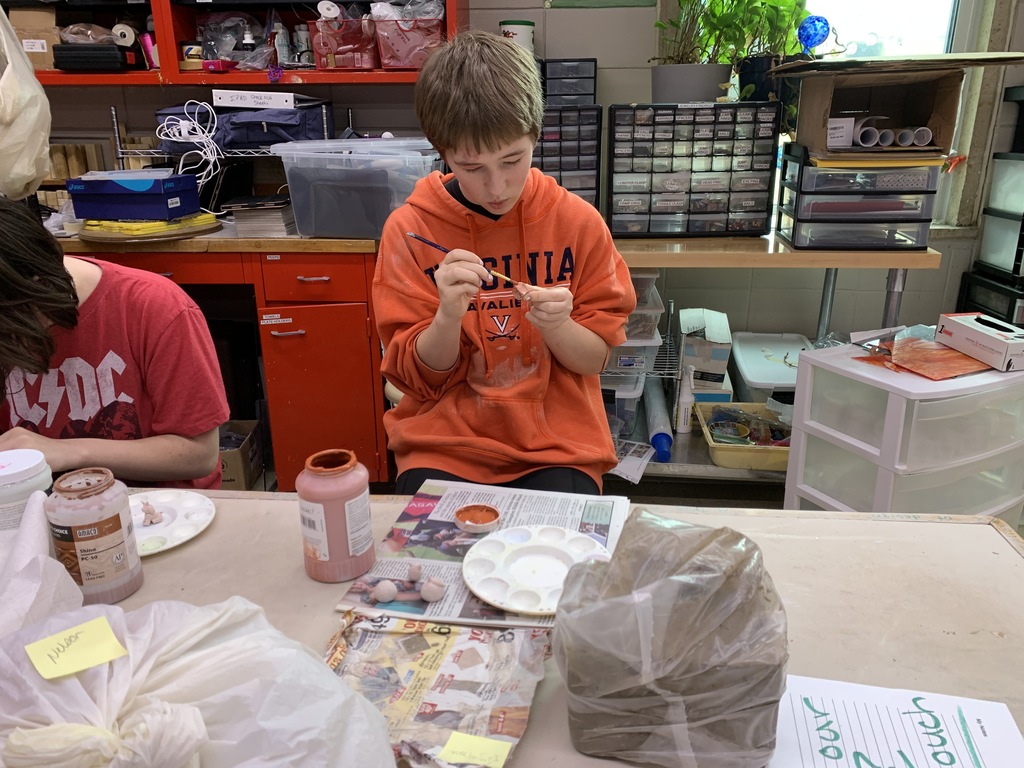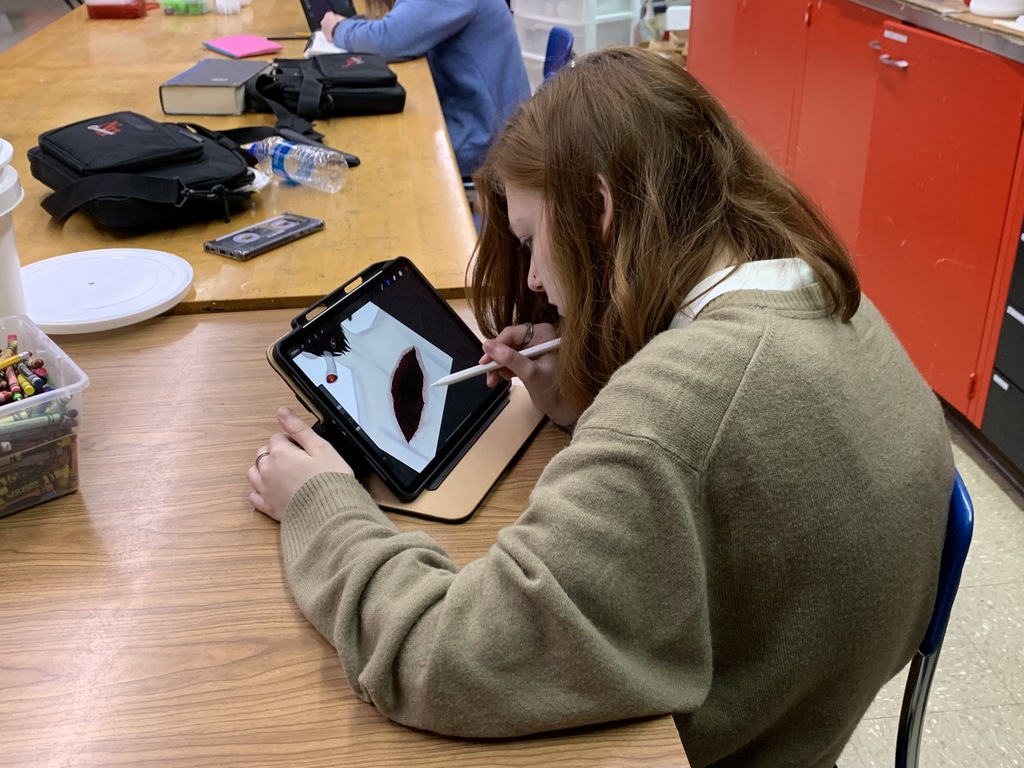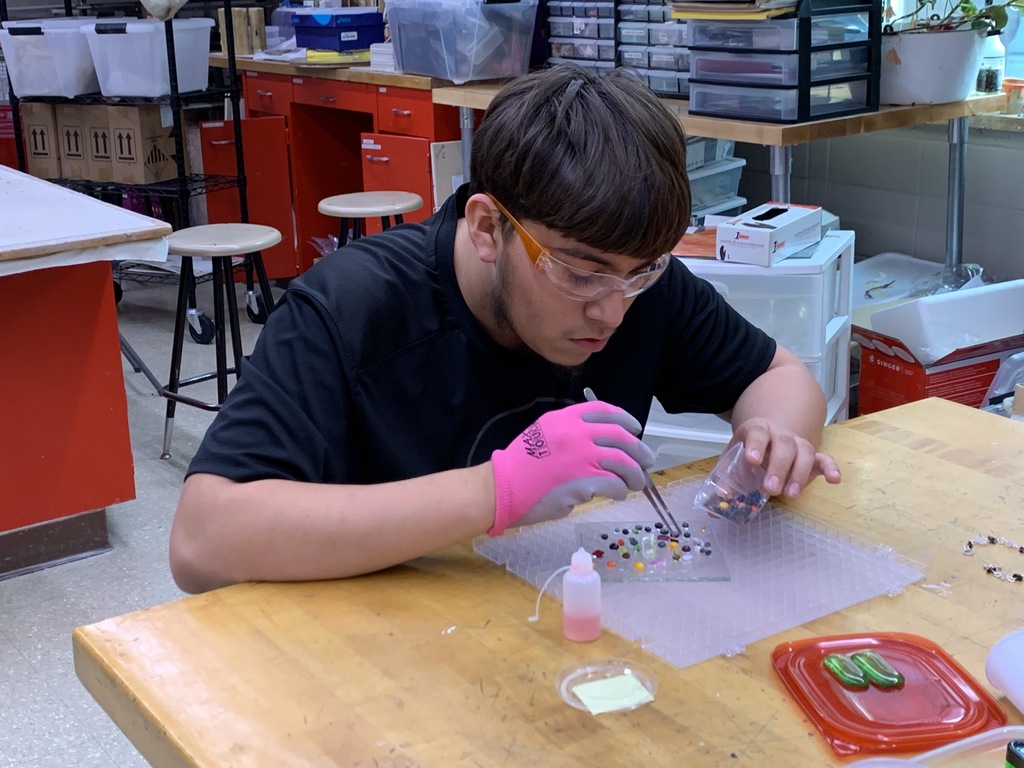 Eichenberger teaches her kindergarten students how to problem solve as they work through titles, clues, and predictions in literacy.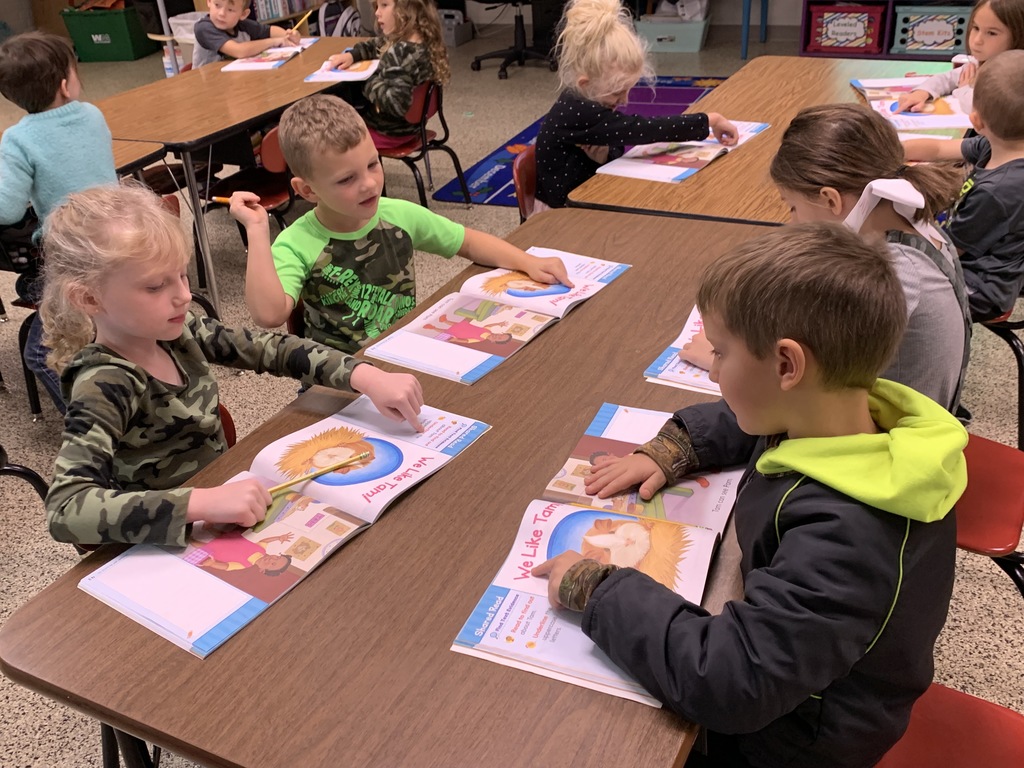 Winter Meet the Team Night 2021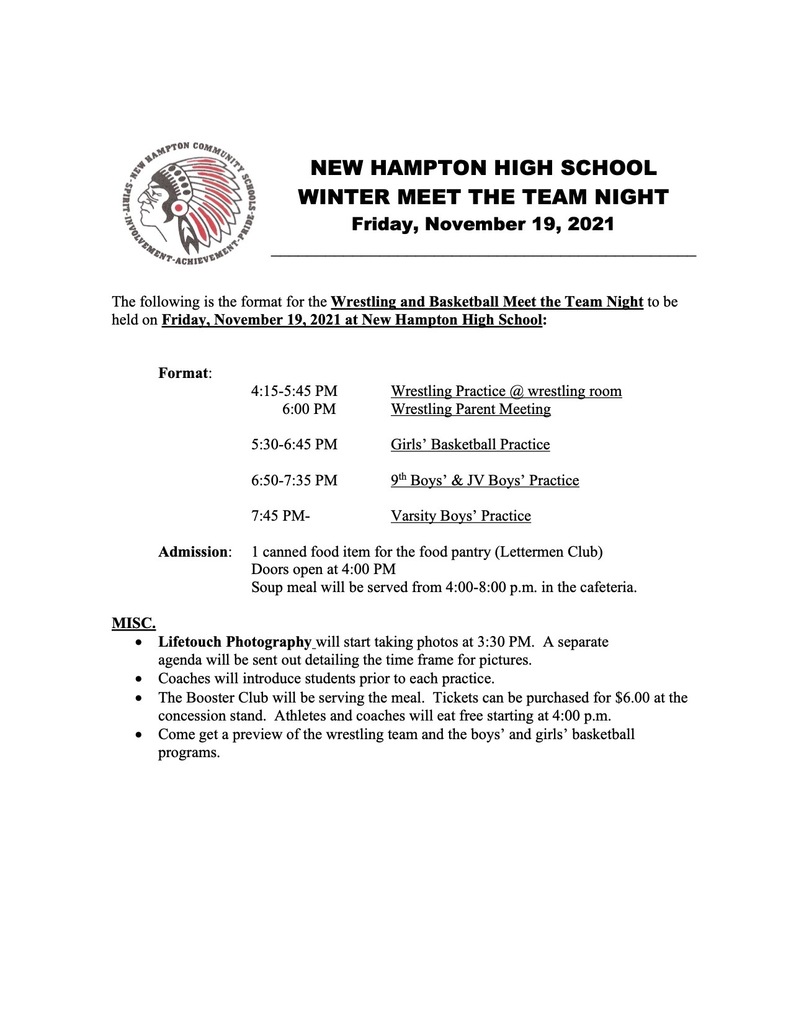 Tickets are on sale now for this weekend's performance! Get them from the Activities Office between 8:00am - 12:00pm or 2:30 - 3:00pm or at the door. Doors open at 6pm for a 7pm performance! We hope to see you there!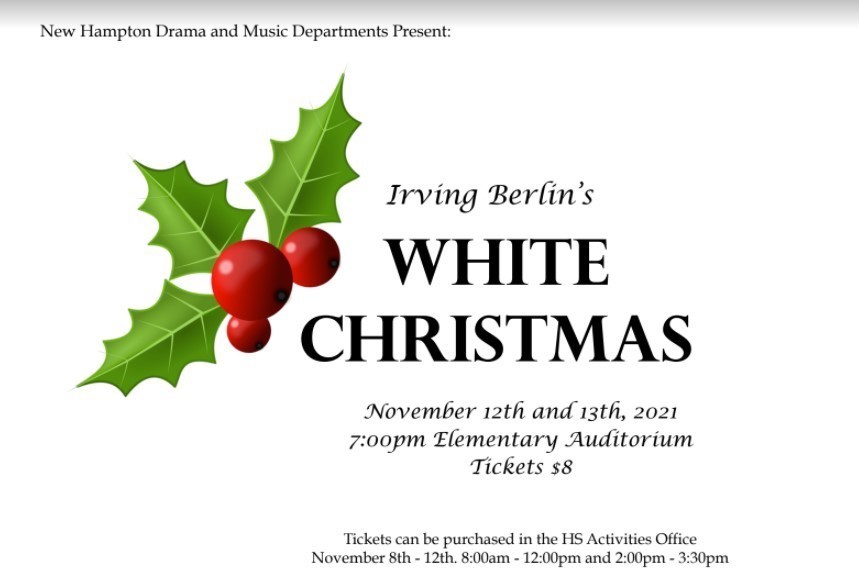 Mrs. Schmitt's 7th Grader F.C.S. (Family & Consumer Science) Class made banana bread. One picture is them acting silly: going bananas!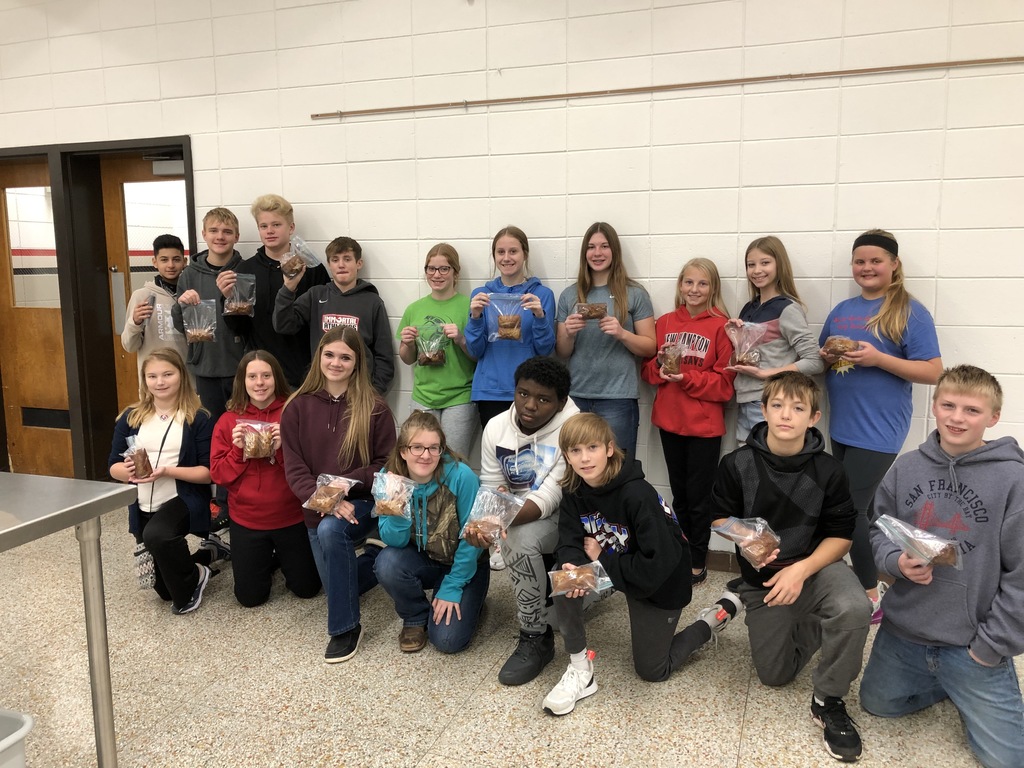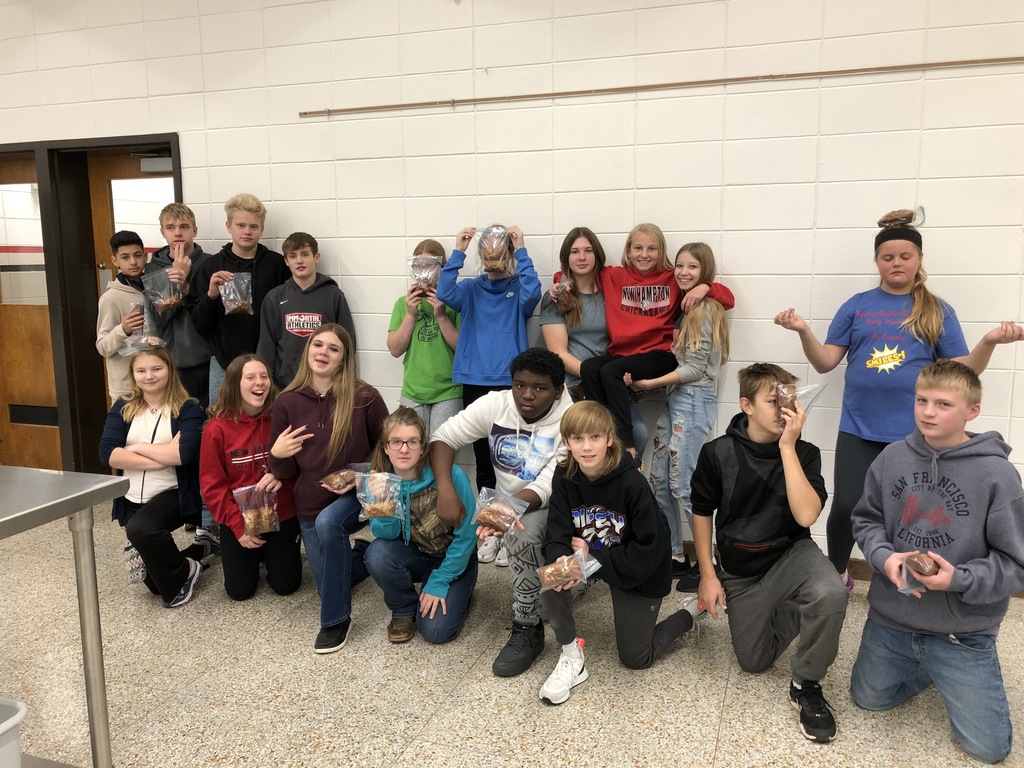 Okay Middle Schoolers Kwik Star Sale Incentives are Here: Let's see if we can sell a record number this year in Gift Cards or at least $100,000 dollars worth!!! Sales and Money need to be turned in on Friday, November 12th. Reminder this money is used to pay for field trips, quarter activities, classroom rewards and more. Let's set Records!!!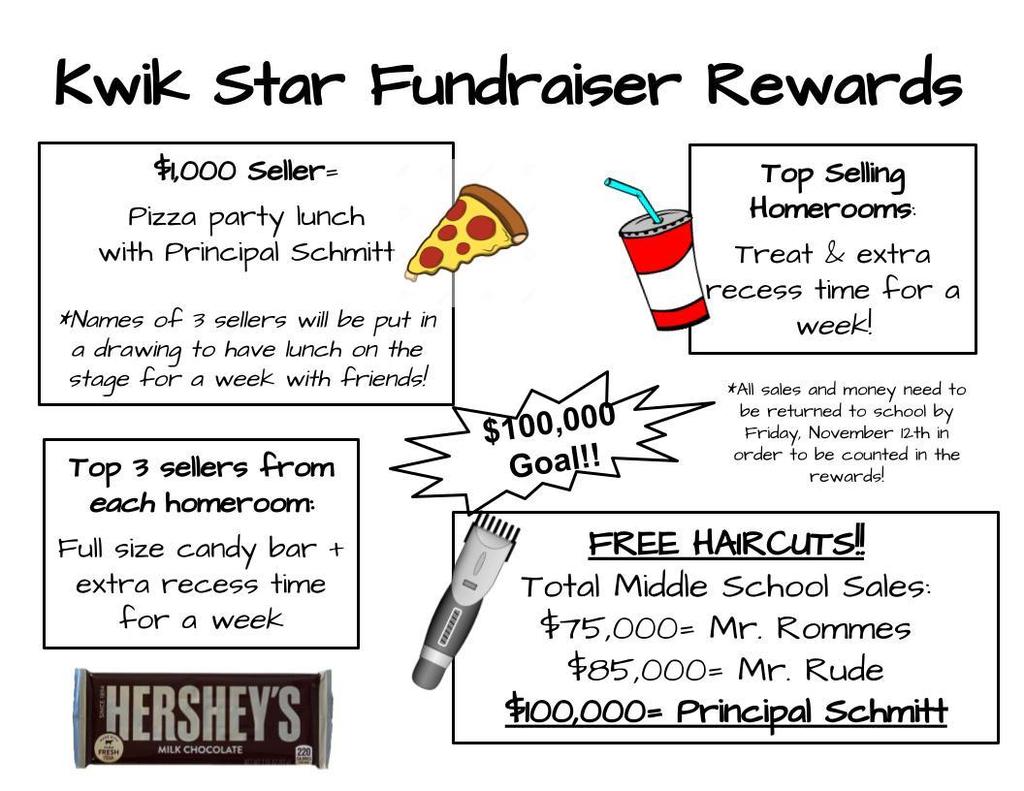 Fun warm-up game of head, shoulders, knees, and toes. Exercise can be fun and competitive.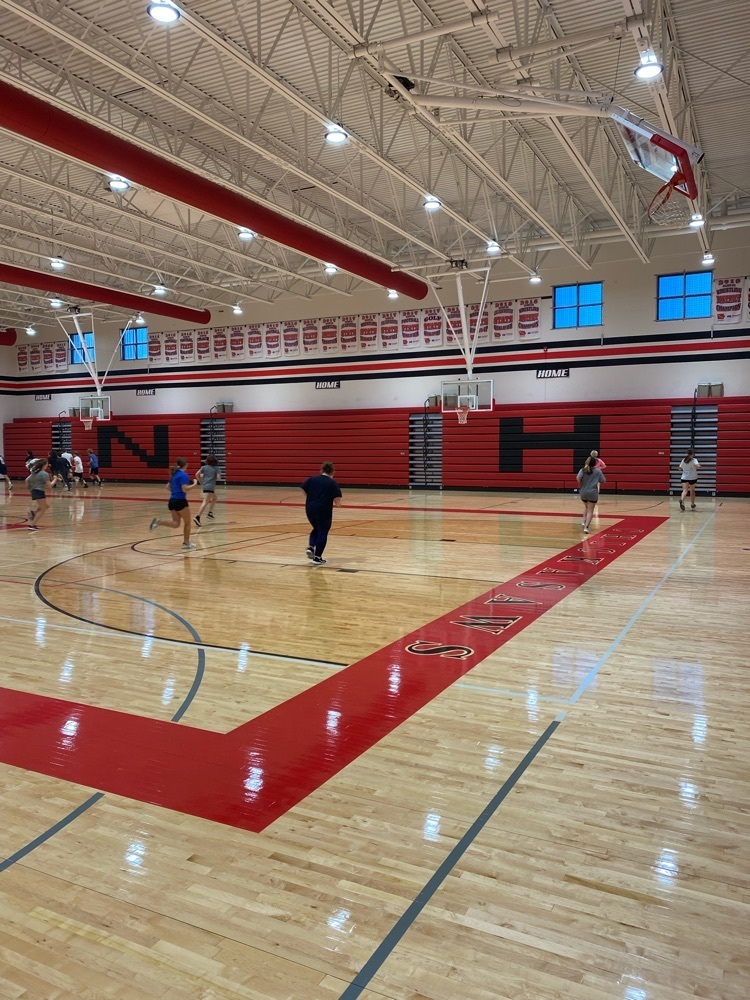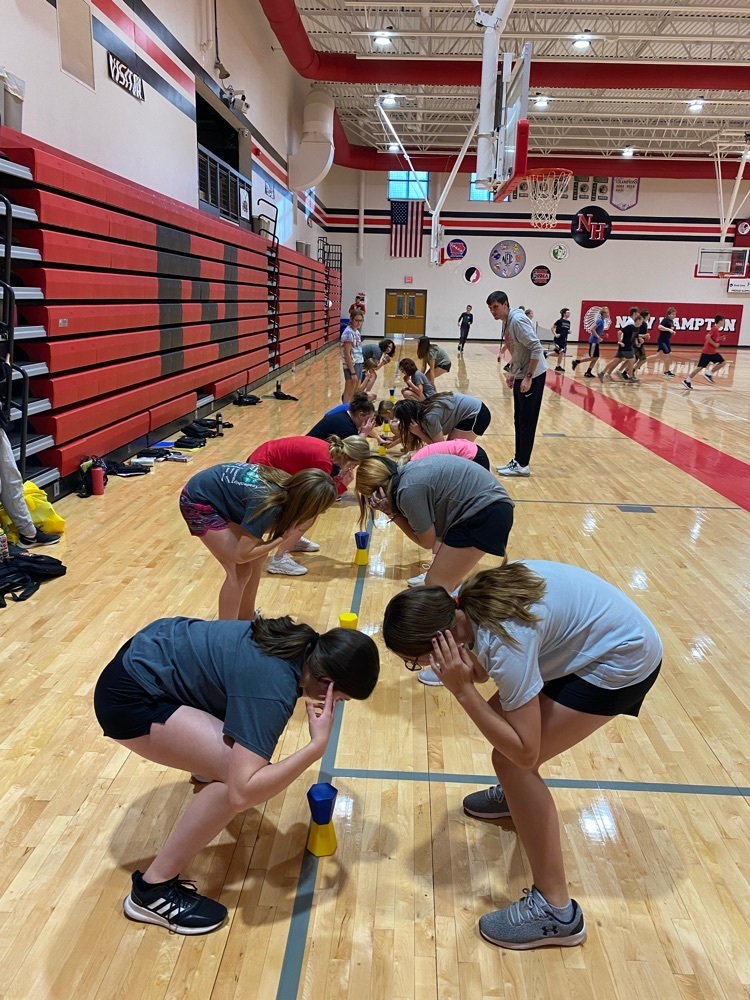 Middle/High Book Fair is here! It will be open Nov. 4 all day including during conferences. Stop down during conferences. The book fair will be at the library located in the high school.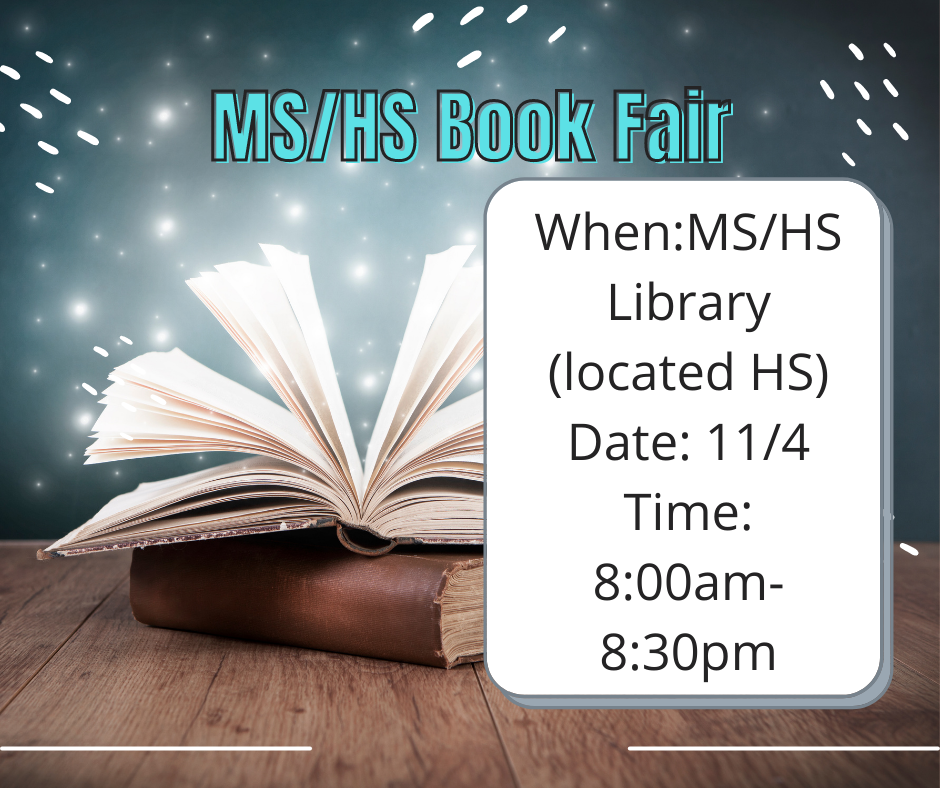 We will not have school on Friday, November 5th.
Elementary Parents - Here is the November newsletter!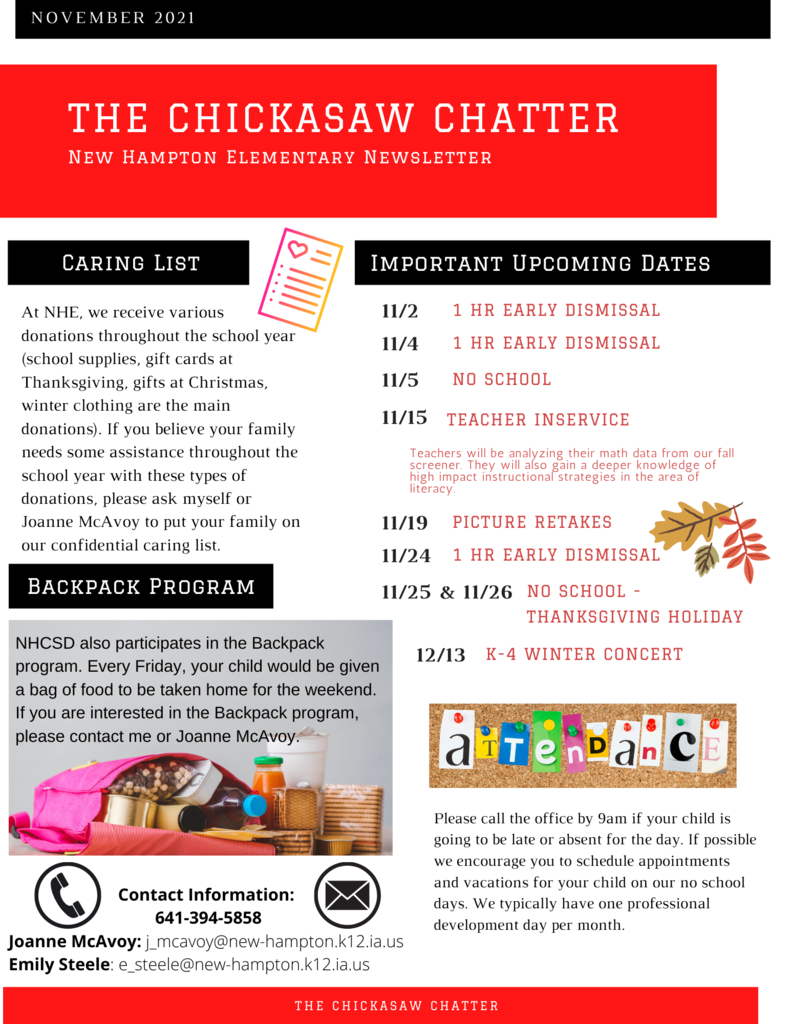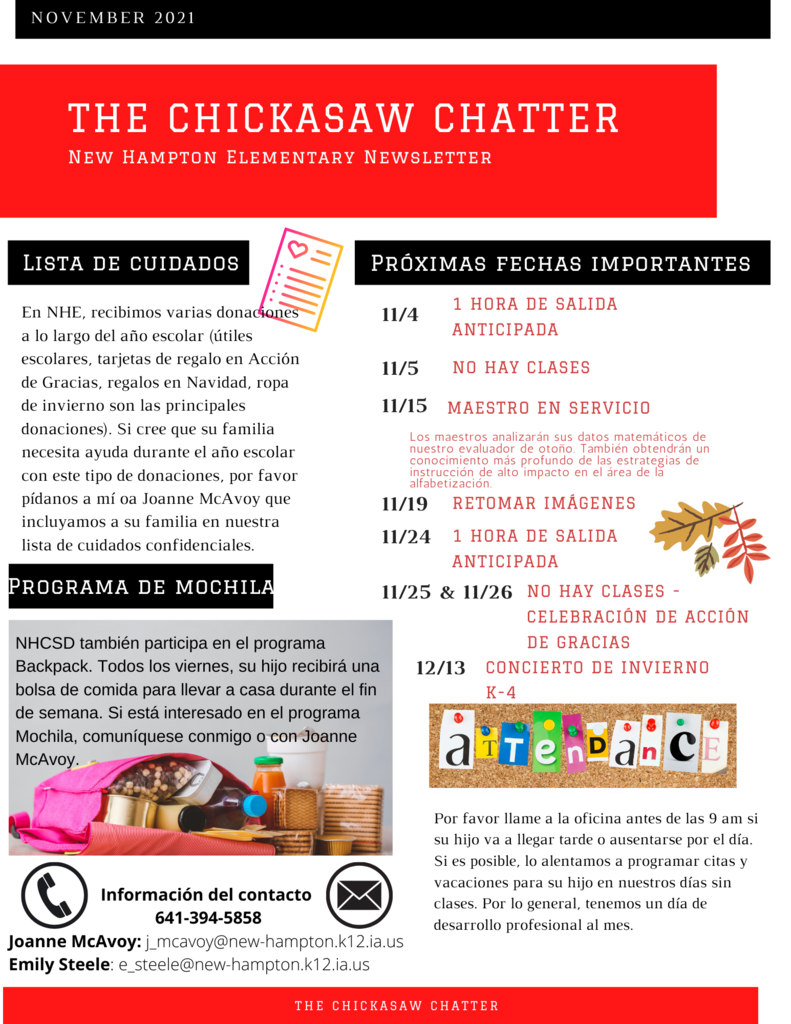 7th period Foods I Class did Cupcake Wars last week. This is my largest class, so the poor judges needed to taste five cupcakes! Thank you to our judges (Mr. Manson, Mr. Jurrens, and Kyle Oxyendine) for taking time out of their busy day! The students put a lot of planning, hard work, and presentation into this contest. They were judged on taste & flavor, orginility, and complexity of design.