A couple weeks ago we teased a picture of a pretty cool package that we have received at New Hampton Middle School. Today is the day we tell you what it is! Through a program with the U.S. Navy, Mr. Rude was able to obtain a small piece of the USS Arizona! The Arizona was famously sunk on December 7th, 1941 during the attack on Pearl Harbor. Chickasaw County had two residents make the ultimate sacrifice aboard the ship. We plan to put the relic on display in the middle school, with some of our middle school students helping to curate and design the display. If anyone would like to help out, the curation team is looking for stories and information regarding Chickasaw County connections to the Pearl Harbor events. Additionally, we are interested in including other artifacts that help create context and connection between Pearl Harbor, the USS Arizona, and Chickasaw County/New Hampton Middle School. If you have artifacts that you are willing to donate or loan to NHMS that are related to Pearl Harbor, Paul Johanns, William Ball, or WW2 Navy, we would be honored to display it and tell it's story. Check out the New Hampton Tribune tomorrow for a story with even more details.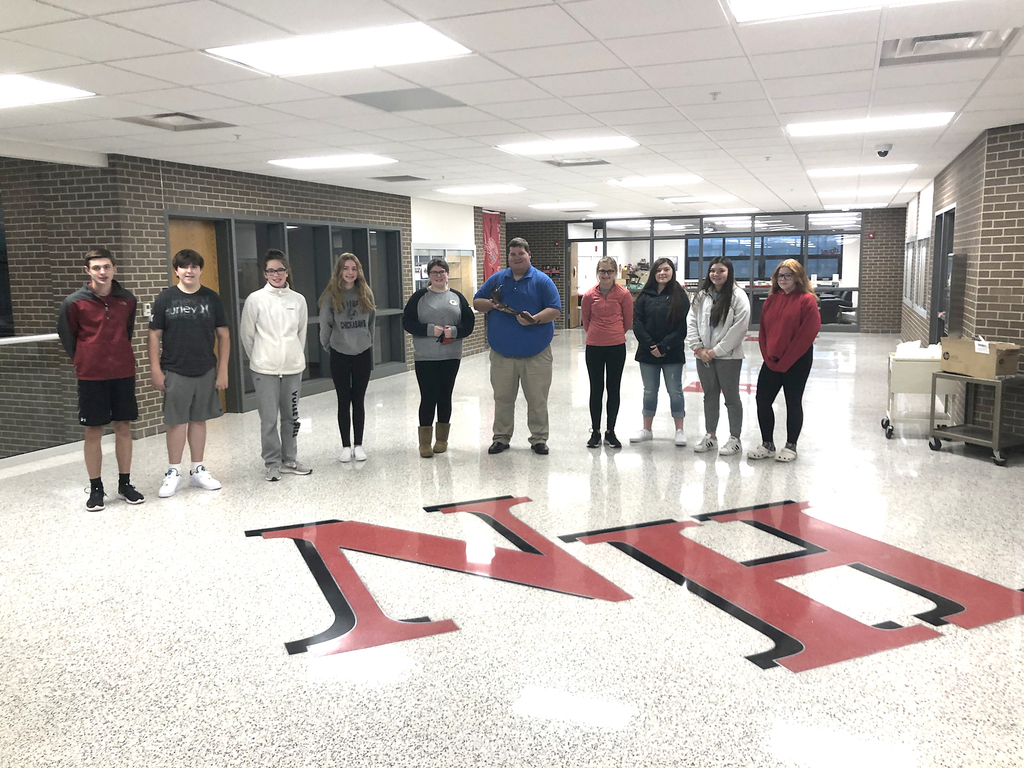 5th grade students have been working hard in Mrs. Geerts math class. What a fun way to learn math through this Halloween Hike. It looks like we have our first finisher as well.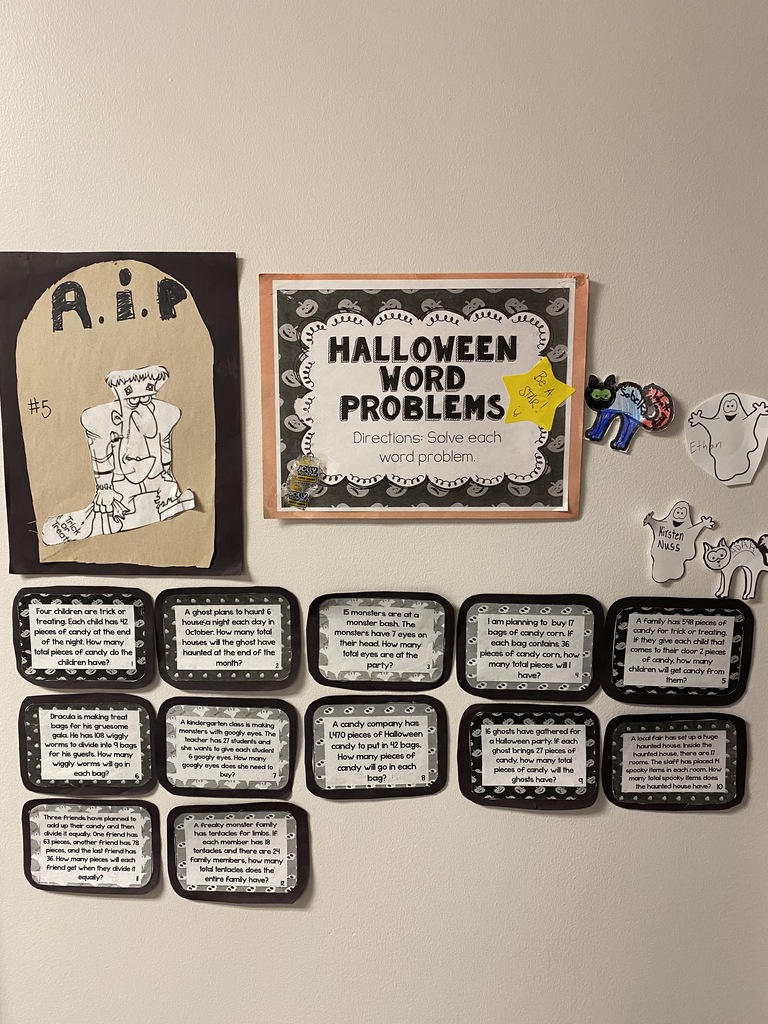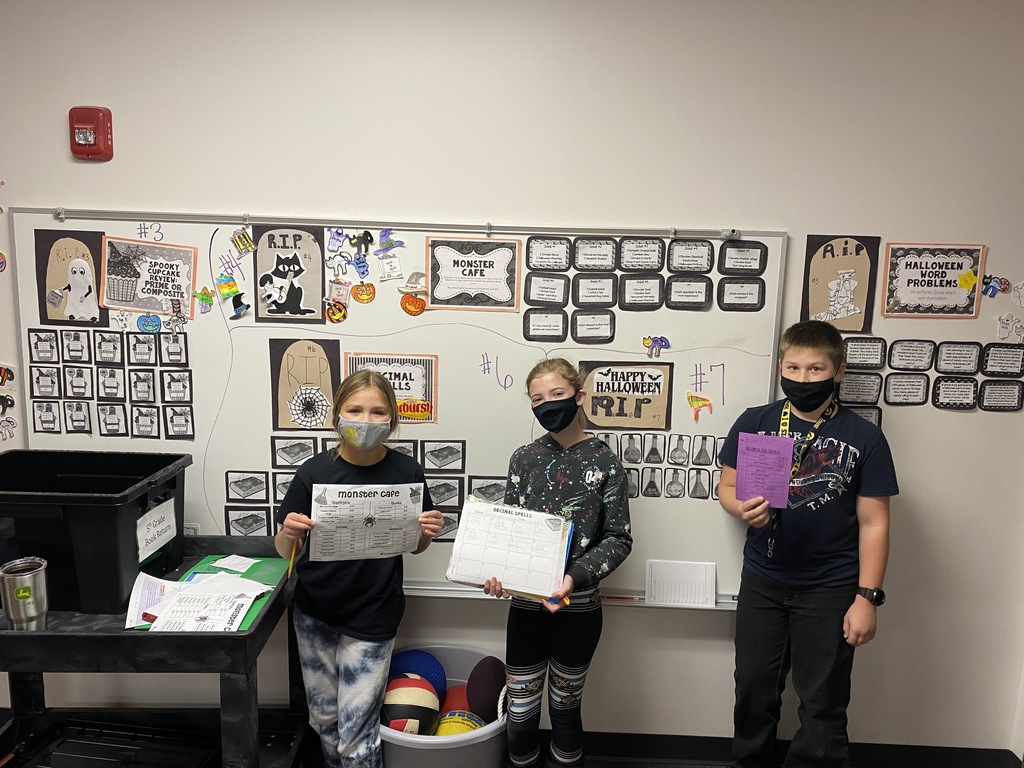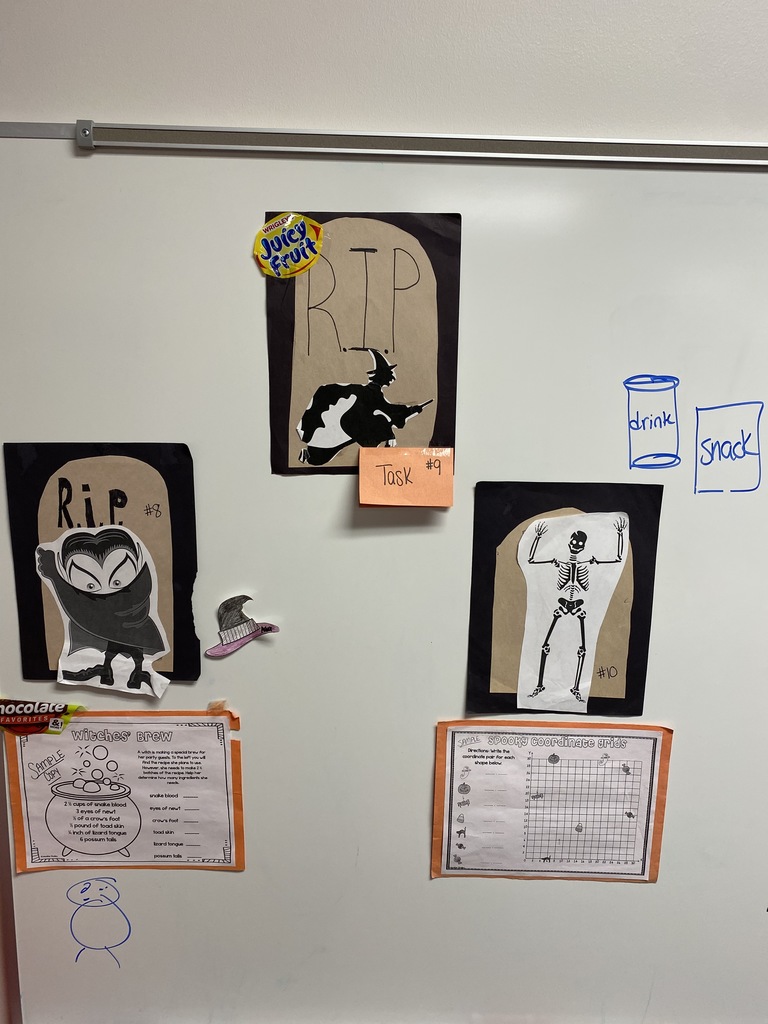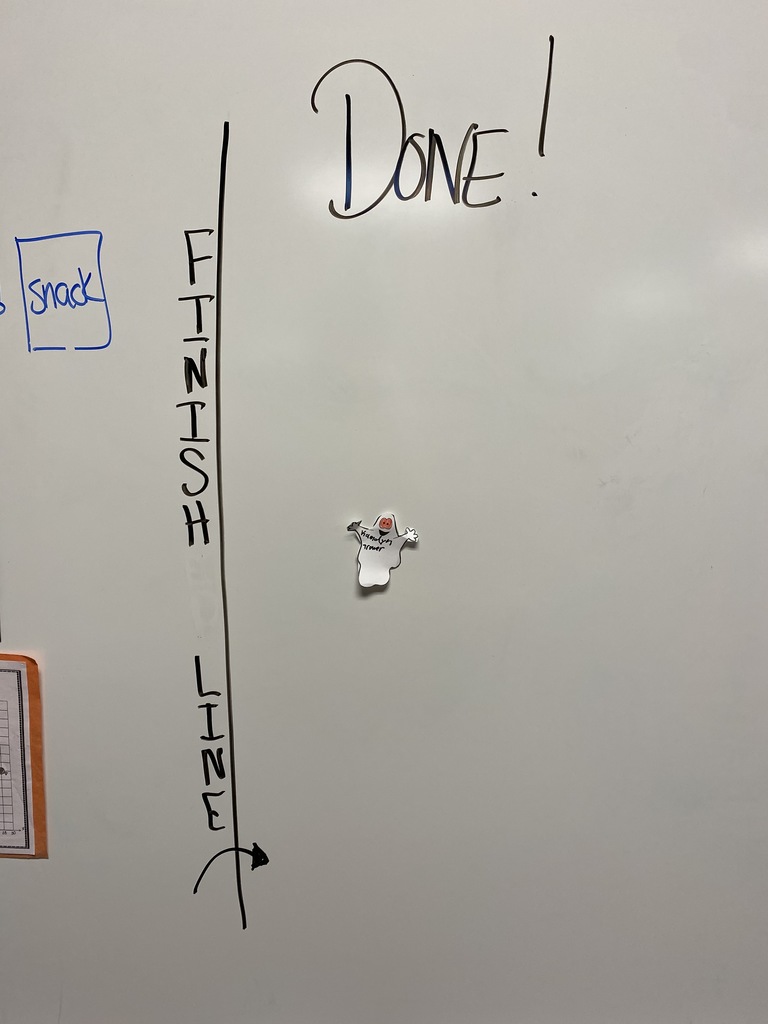 Our phones are back on currently and we can receive calls. Thanks for your understanding.

6th grade students in Mrs. Sinnwell's science class show off there talents in creating there own cell's. Students presented in class identifying what each part of the cell is and what they used to from home to make it. Nice job students.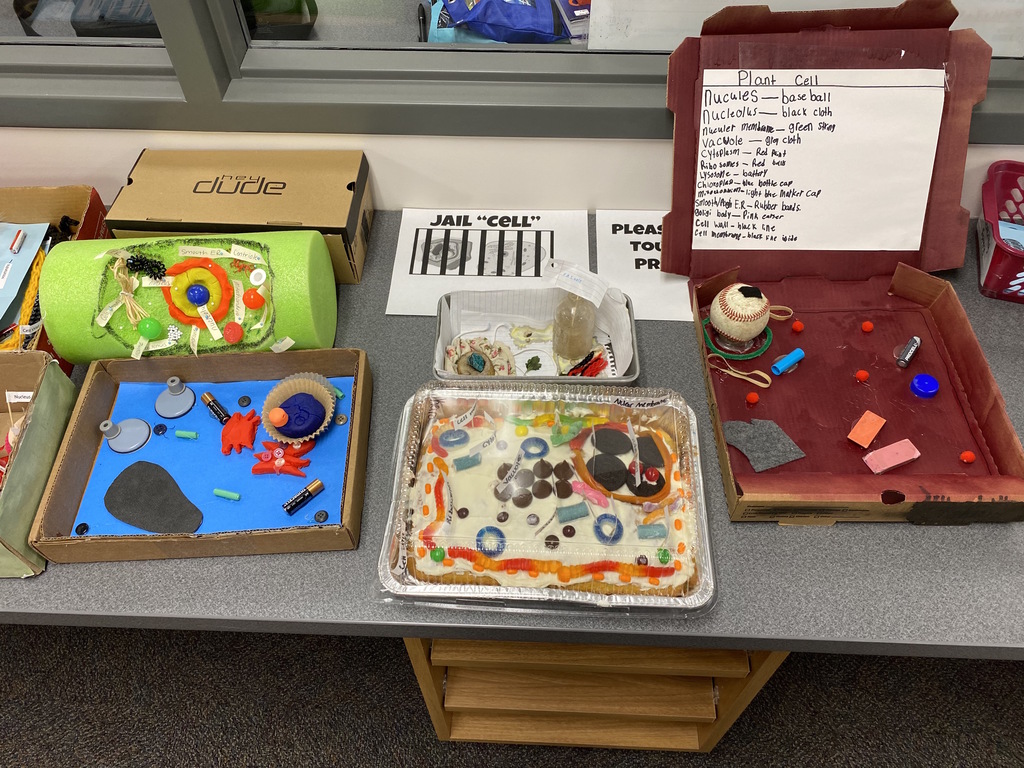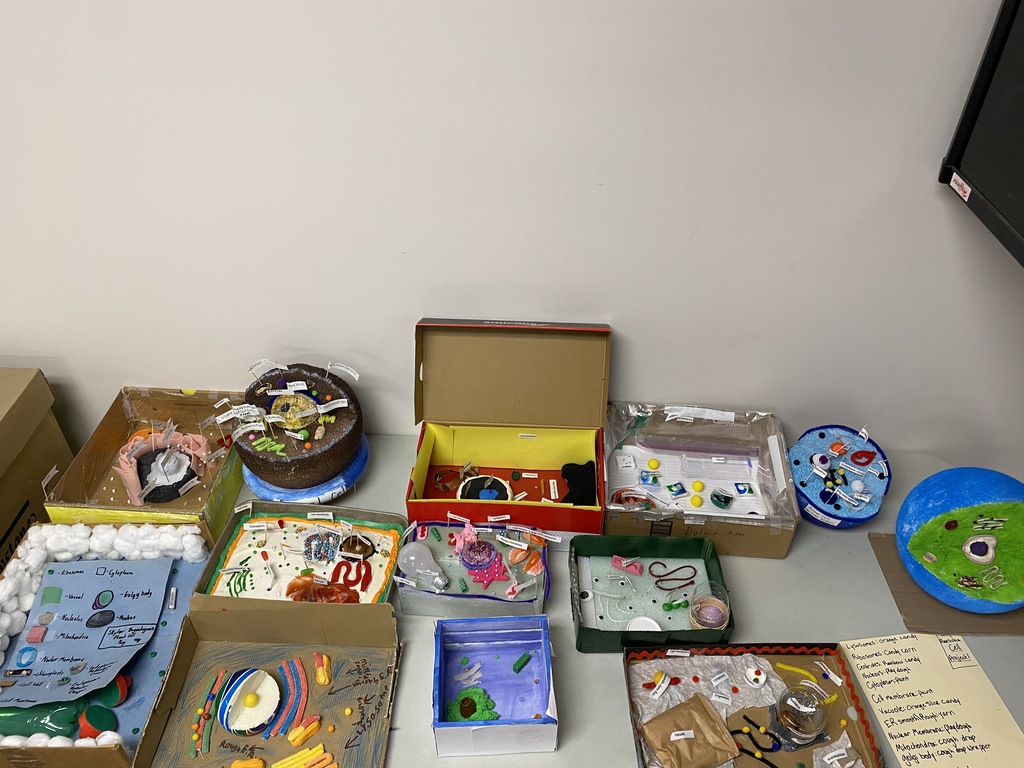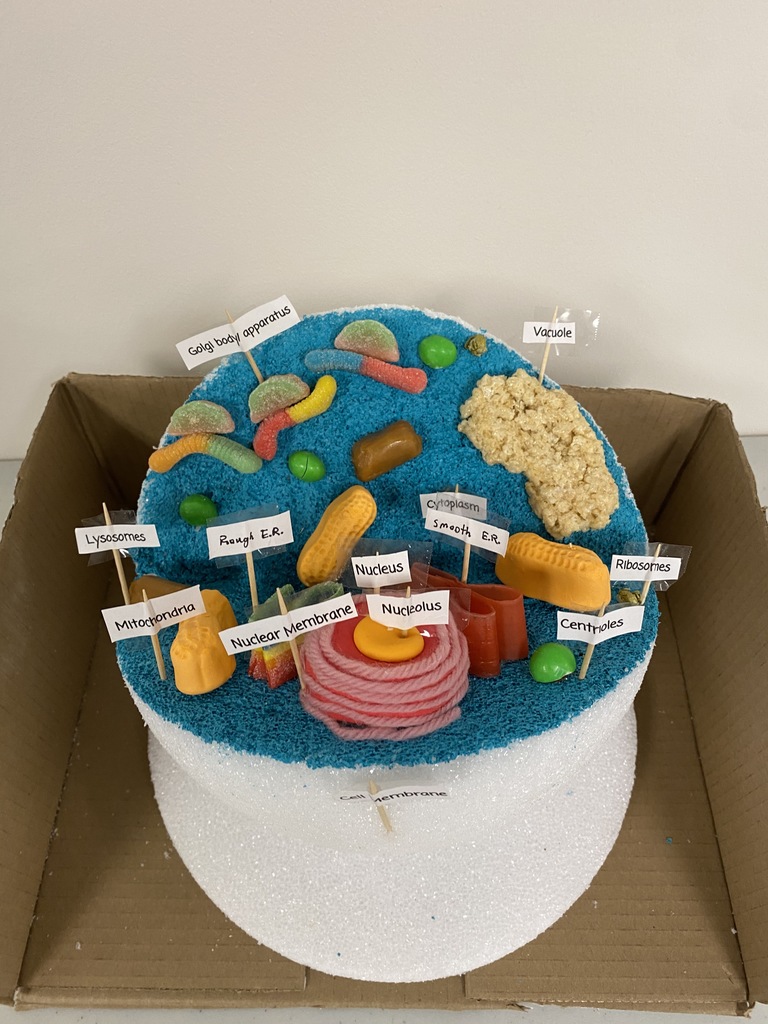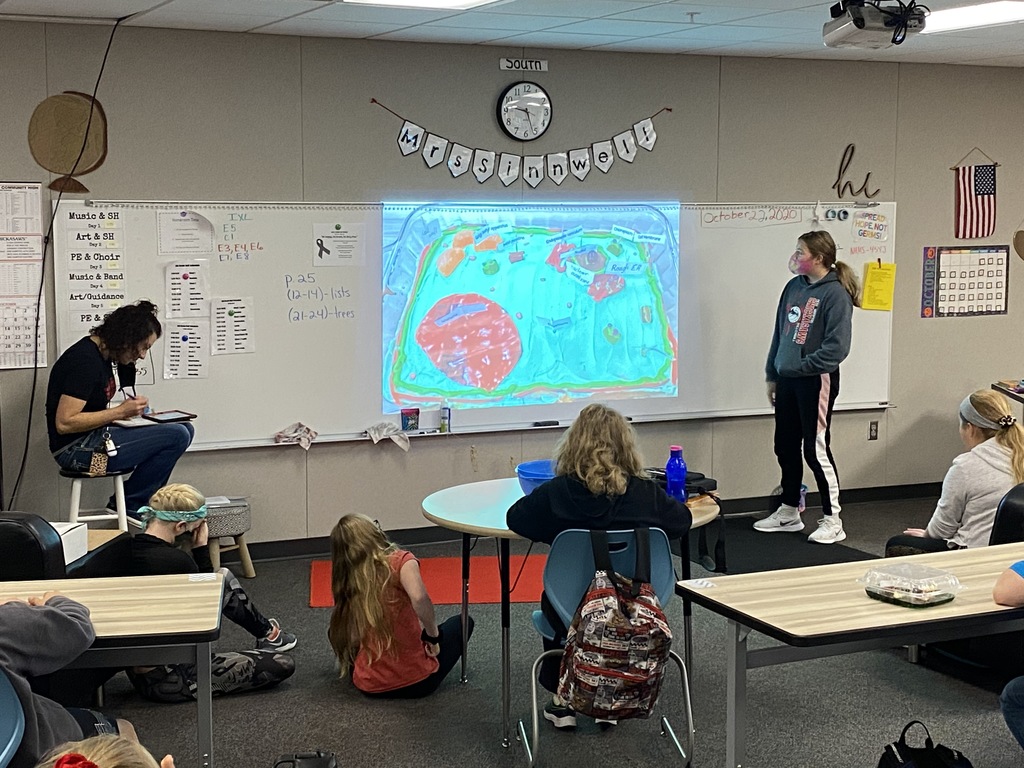 Attention- Parents we are having issues with our phone systems this morning. The fiber that was cut last Friday is still not working correctly. Parents cannot call in, so please send the secretary an email with any information needed.

Reminder: We will have1 hour early dismissal today and Thursday, October 29 due to the Parent Teacher Conferences.

"Life is Good" 2019-20 Yearbooks are ready for pick up! Graduates are welcome tp stop in the high school office and pick them up. Underclassmen yearbooks have already been distributed. Still want a 2019-20 "Life is Good" Yearbook? There is a limited number available. Please pay $60 to the HS office until supplies run out. Want a 2020-21 "Distance Doesn't Define Us" Yearbook? Order yours now through the HS Office. Preordered Yearbooks are $55.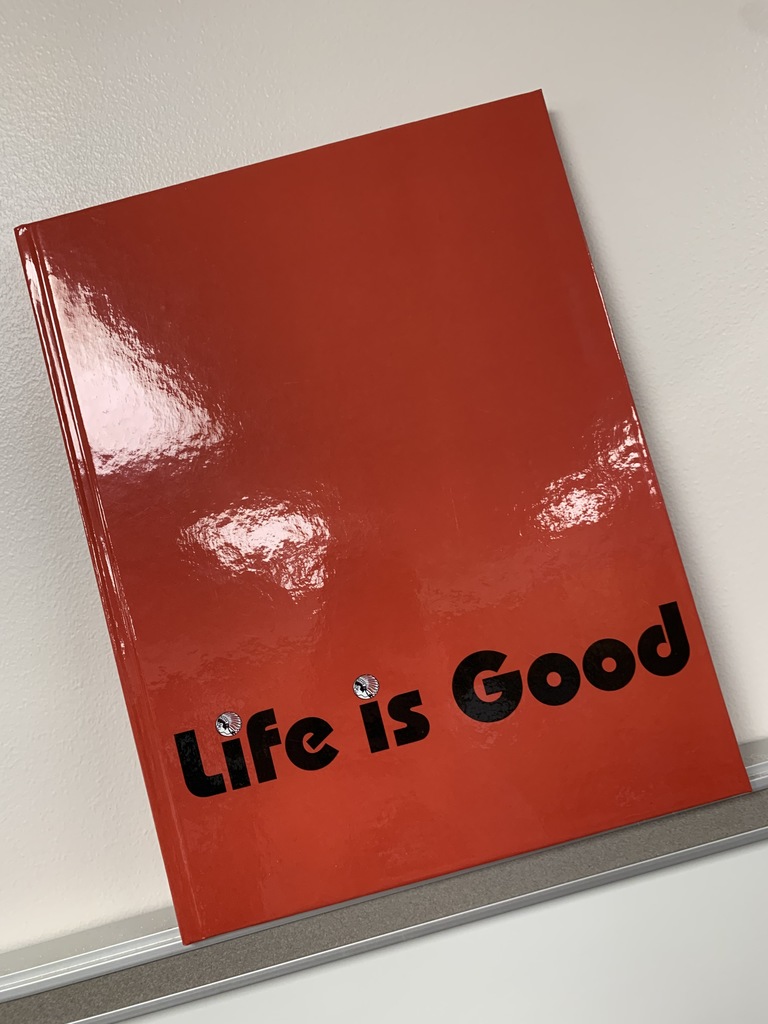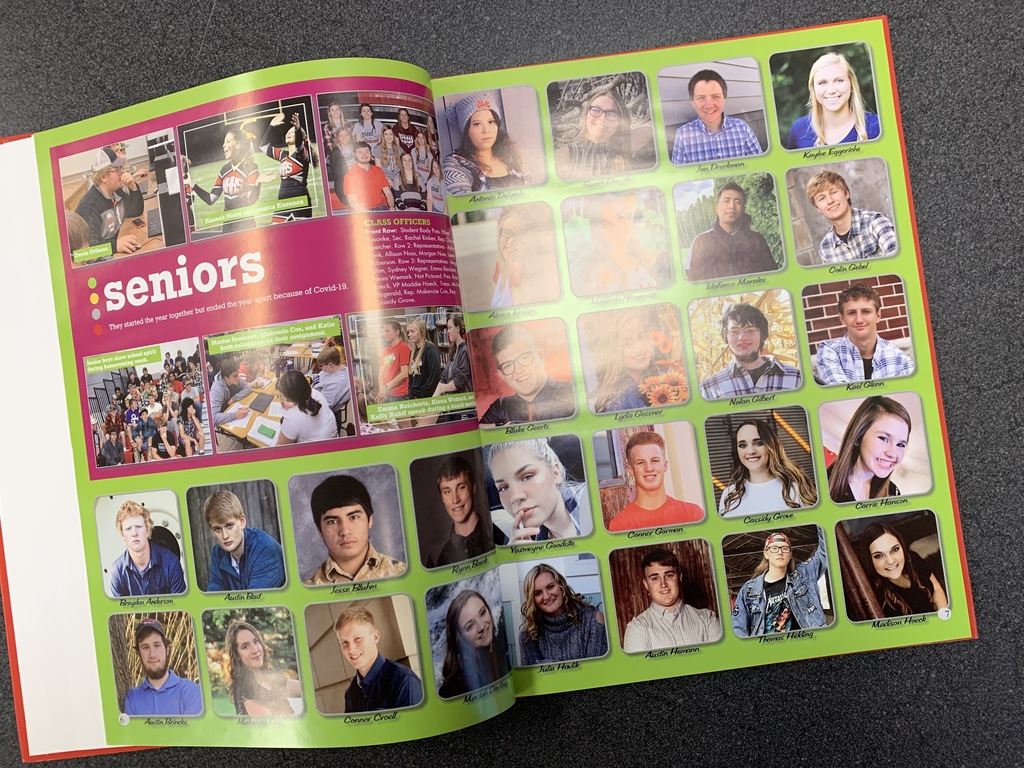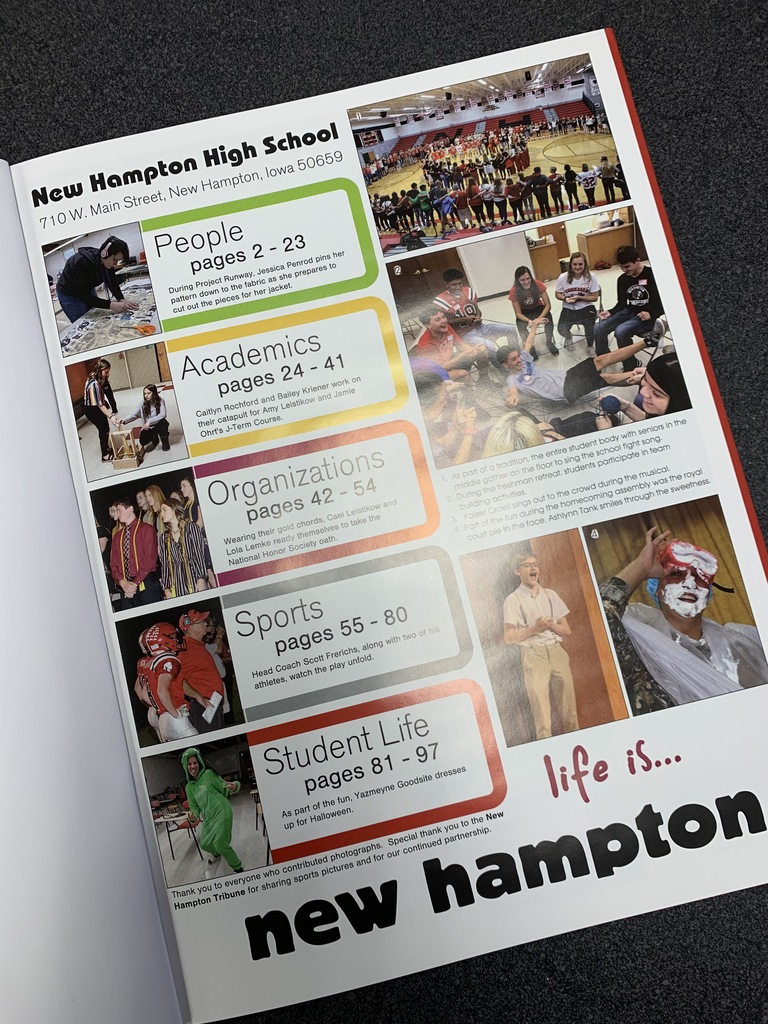 Session 2 begins on Monday. Students will report to their Period 2 class on their schedule. At that point, they will get a print out of all of the classes they are scheduled to be in for the session. It will also include a locker number and combination. Due to the drop in temperature, students will be able to only put coats and practice bags in lockers at the beginning of the day and pick up at the end. They will not be able to store other items or food in lockers. We will be fogging the lockers as part of our cleaning process each day.

Congratulations to these three students for earning all A's in their classes!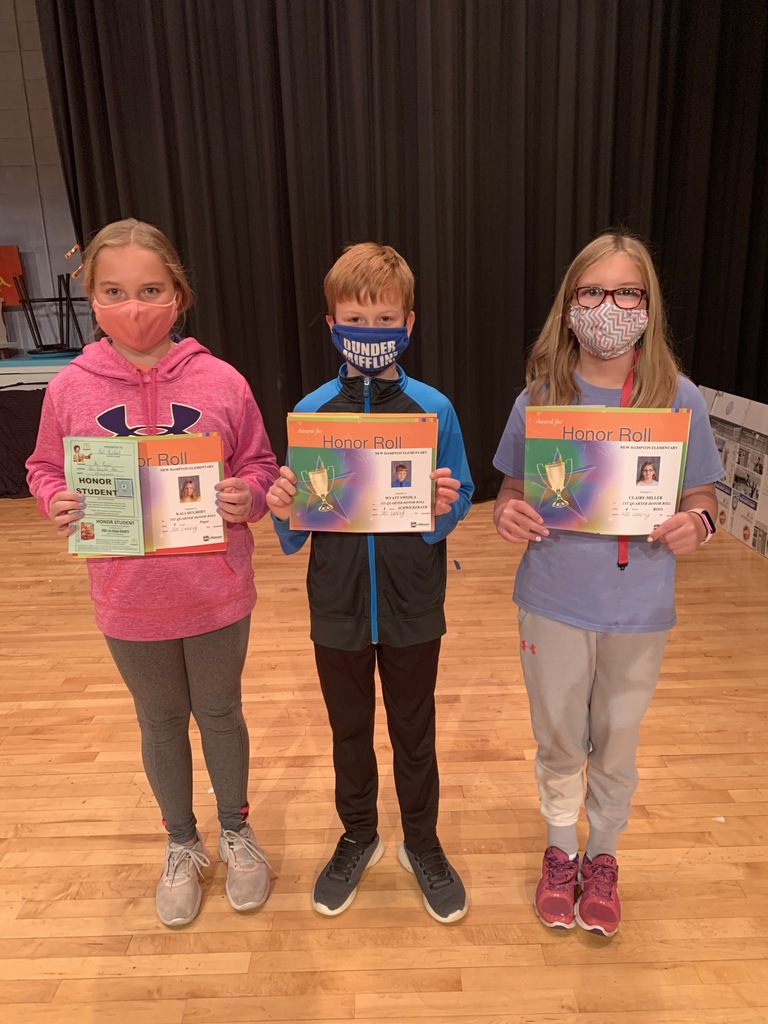 These students did awesome in quarter 1 scoring 90% or above in at least one of their academic subjects! Way to go 4th graders!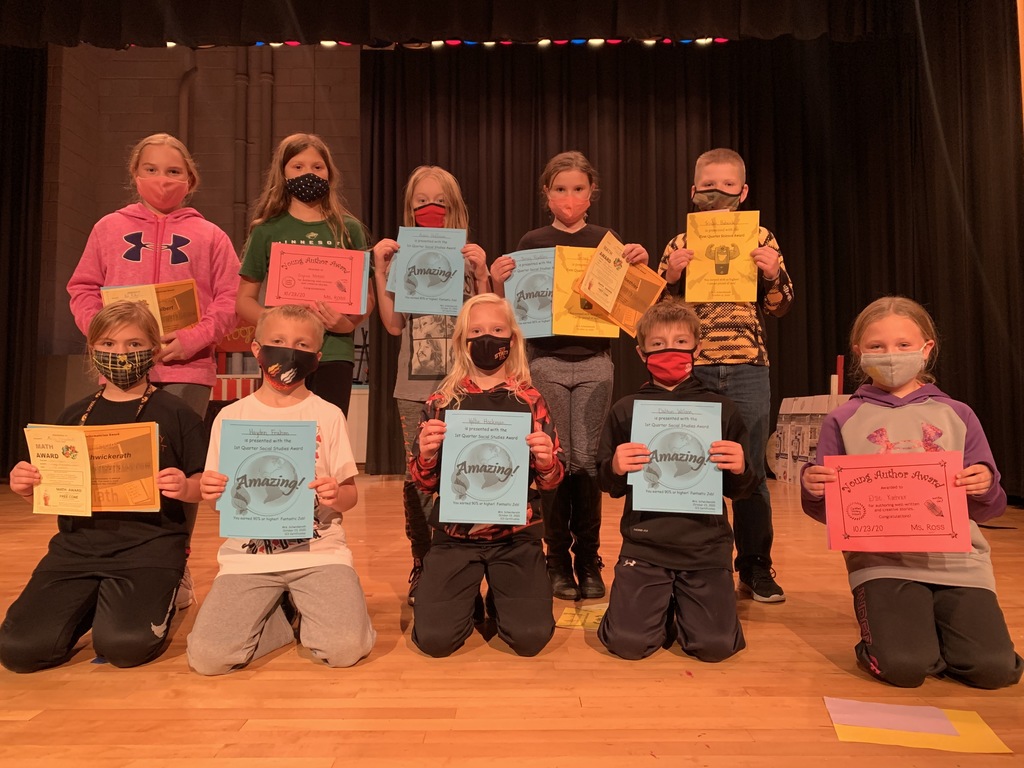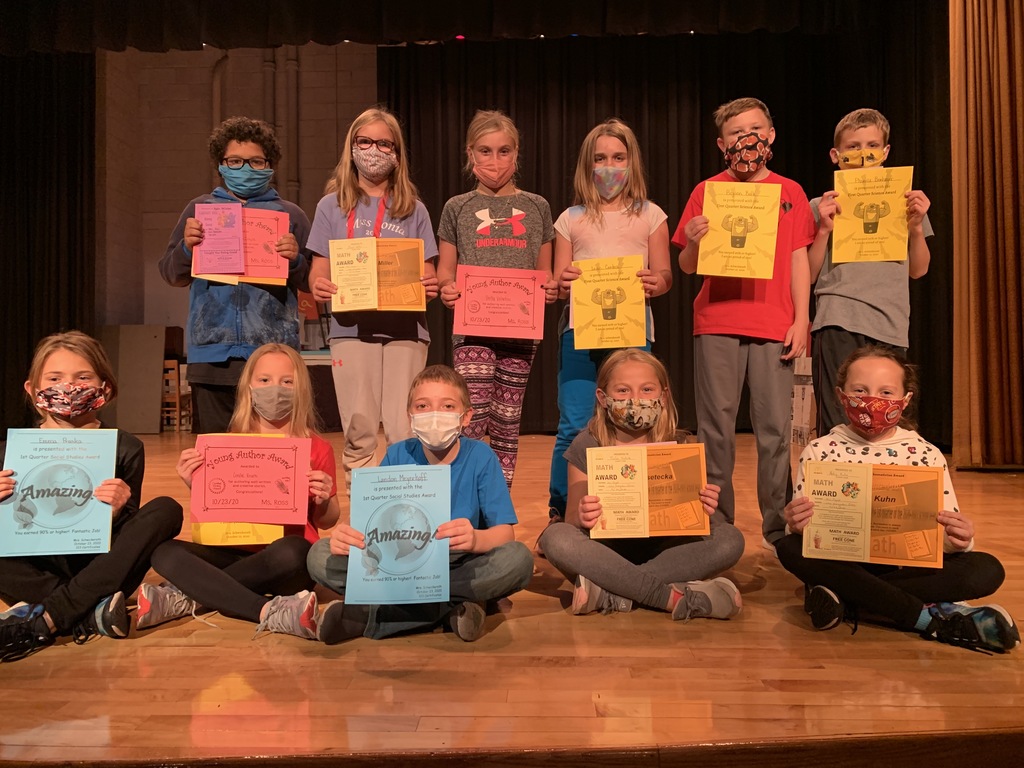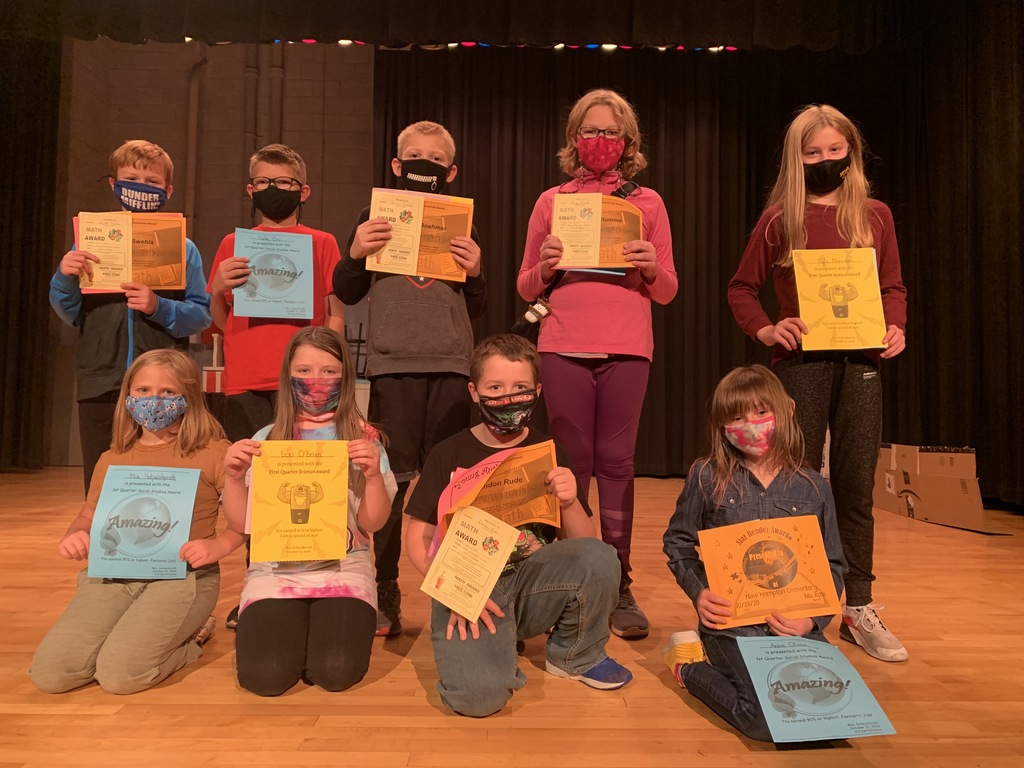 4th-grade students earned a Quarter 1 activity in the gym where we played dodgeball, relay races, and free time. These students all showed great examples 1st quarter of being a TRIBE student: Trustworthy, Respectful, Involved, Being Prepared, and Effort. This is the first time in a few years that ALL fourth grade students have earned the TRIBE activity. Way to go fourth graders! Keep it up!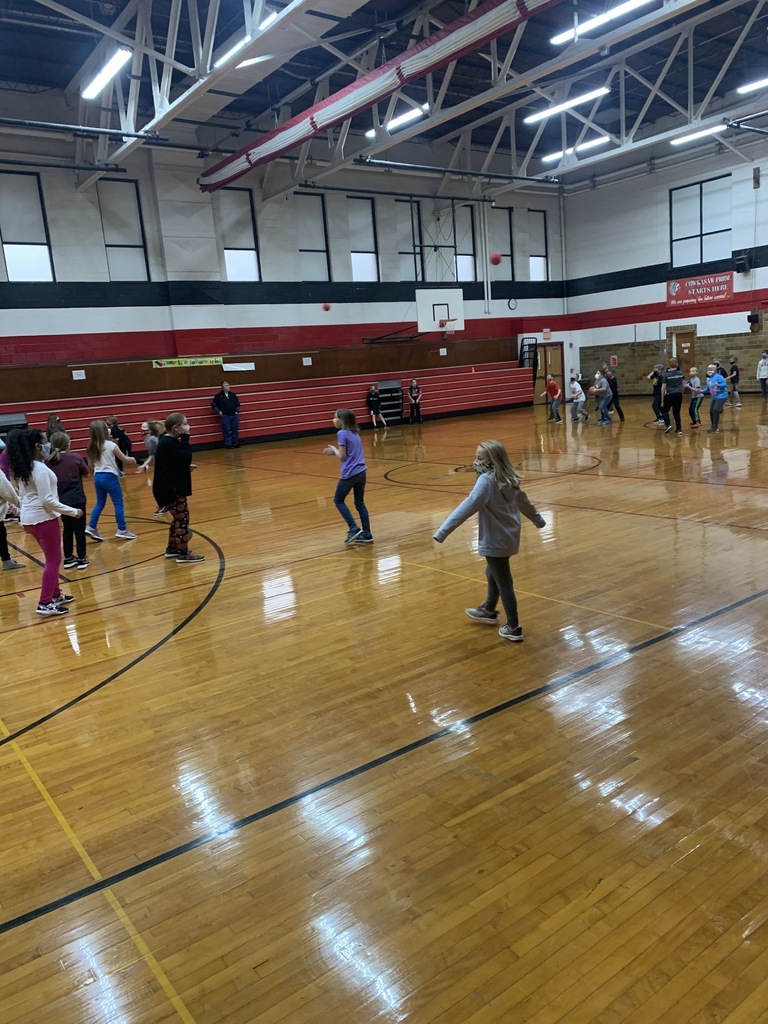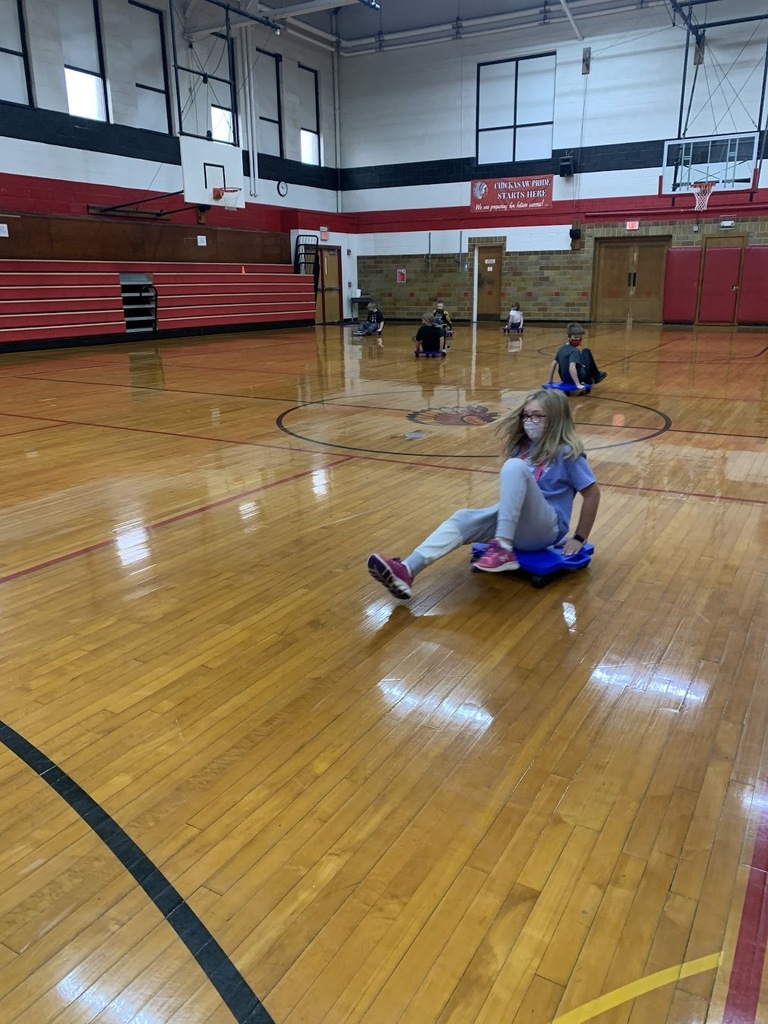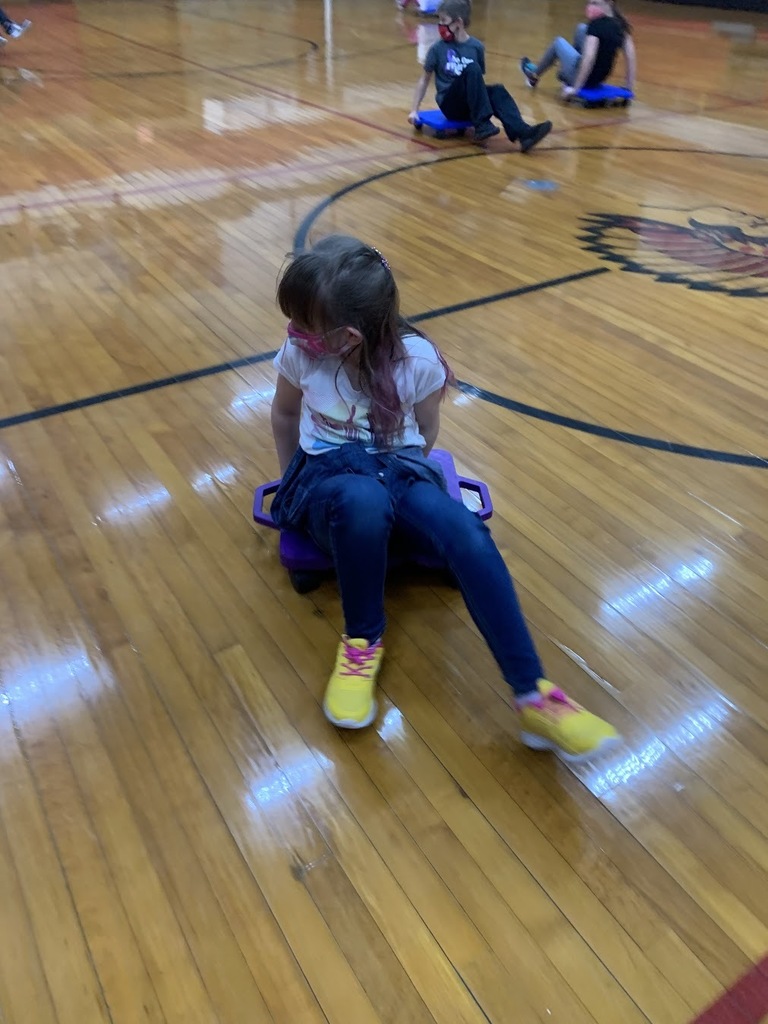 Attention Parents: Outgoing phone calls from the school are limited due to a Windstream fiber cut outside of the district.

The Particular Topics is showing off their main project for the 1st Session. Noah Eichenberger welded a trailer mover for many different combinations. Drake Engelhardt created a flag out of recycled shells. Tyler Speicher, Tyler Reicks, Landon Moormann, and Ryan Pickar teamed up on the following projects. All students worked one time or another on the refinishing of the old welding table and Industrial Technology table for study/officer table in the Ag Science Room. They also welded the table base and are still working on the bench frames. There were many other little projects that were complete during the quarter.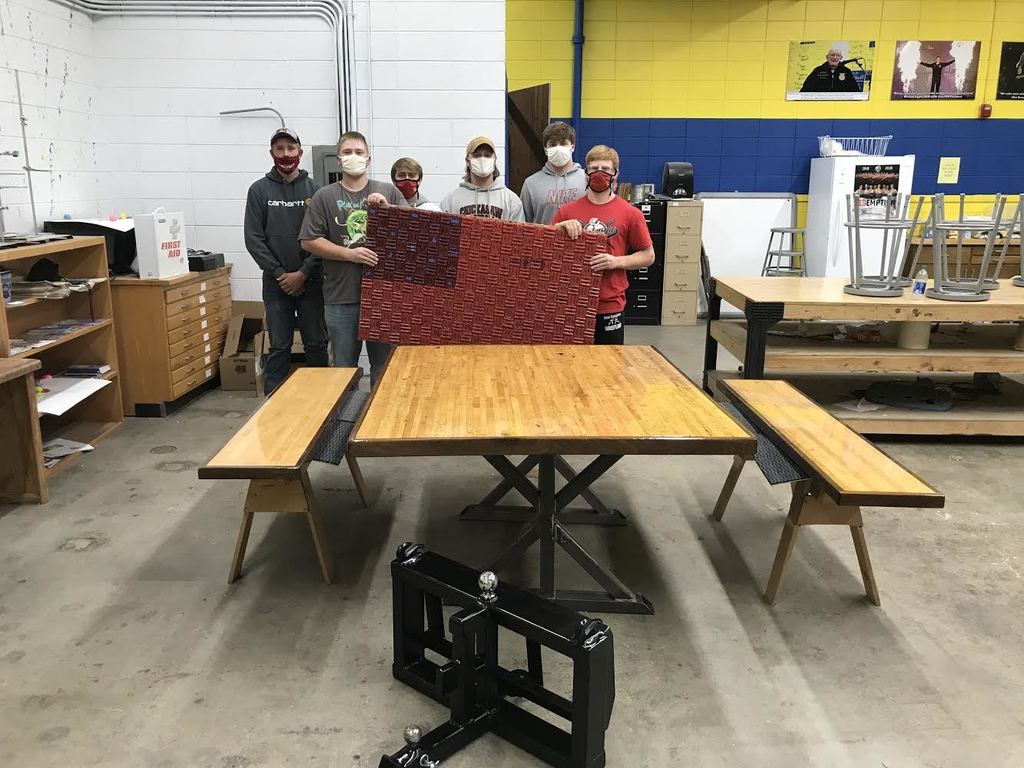 Mrs. Feldman's class are starting to learn chords on the guitar. The students were also able to start tuning the guitars using an app on their iPad.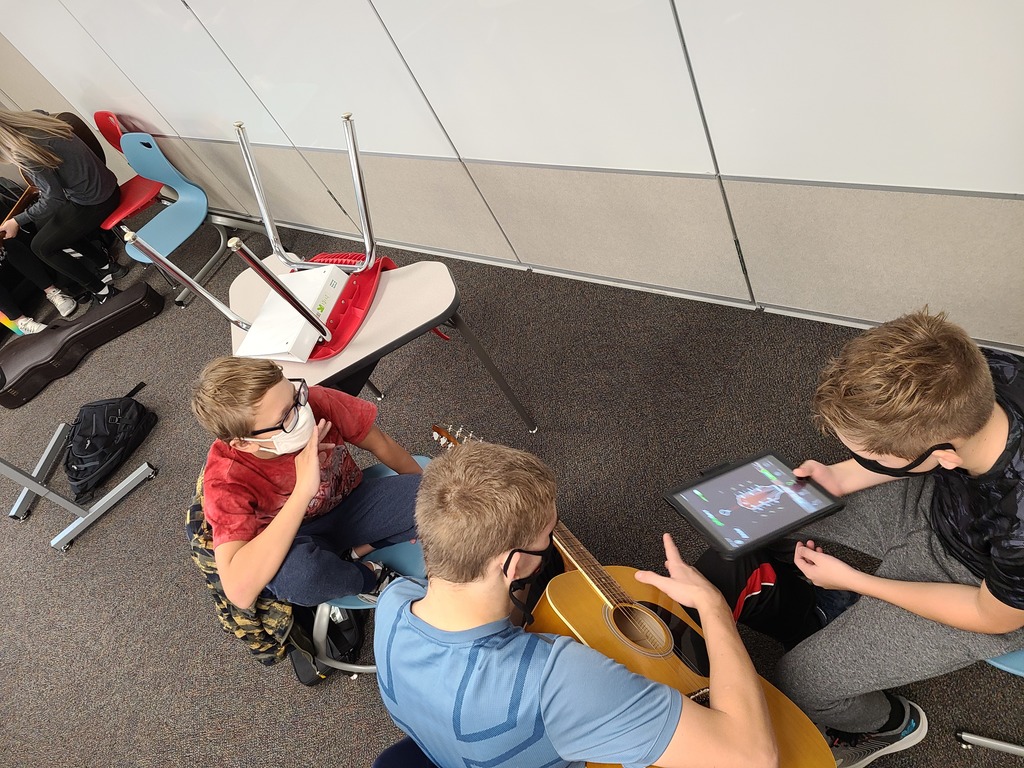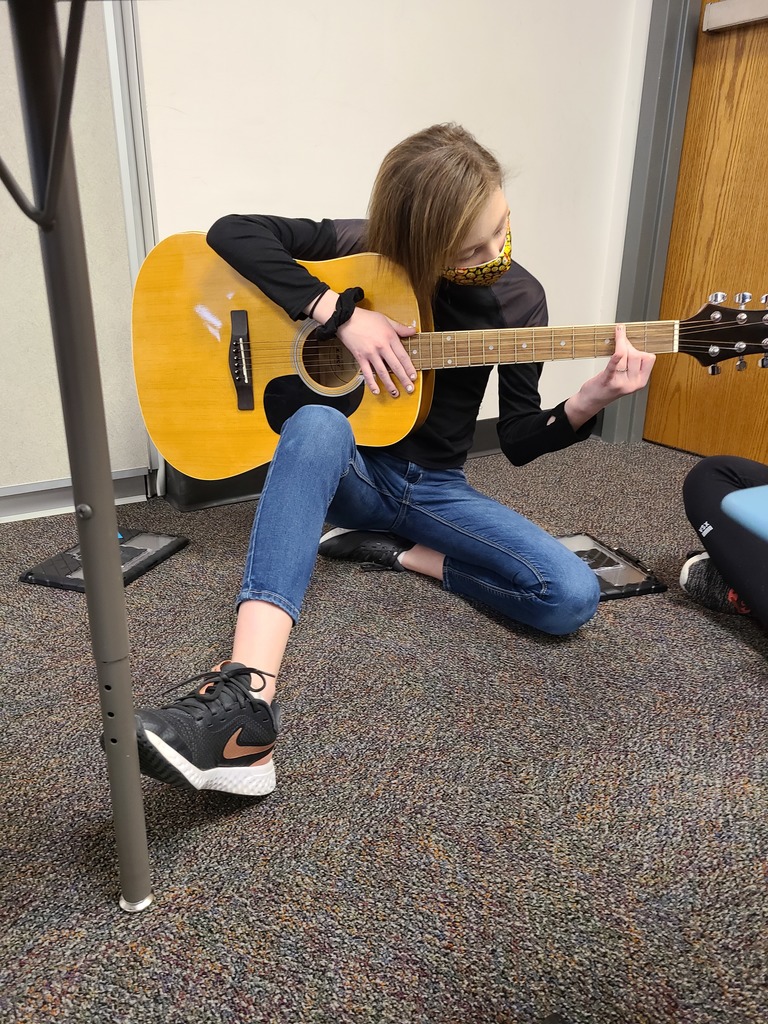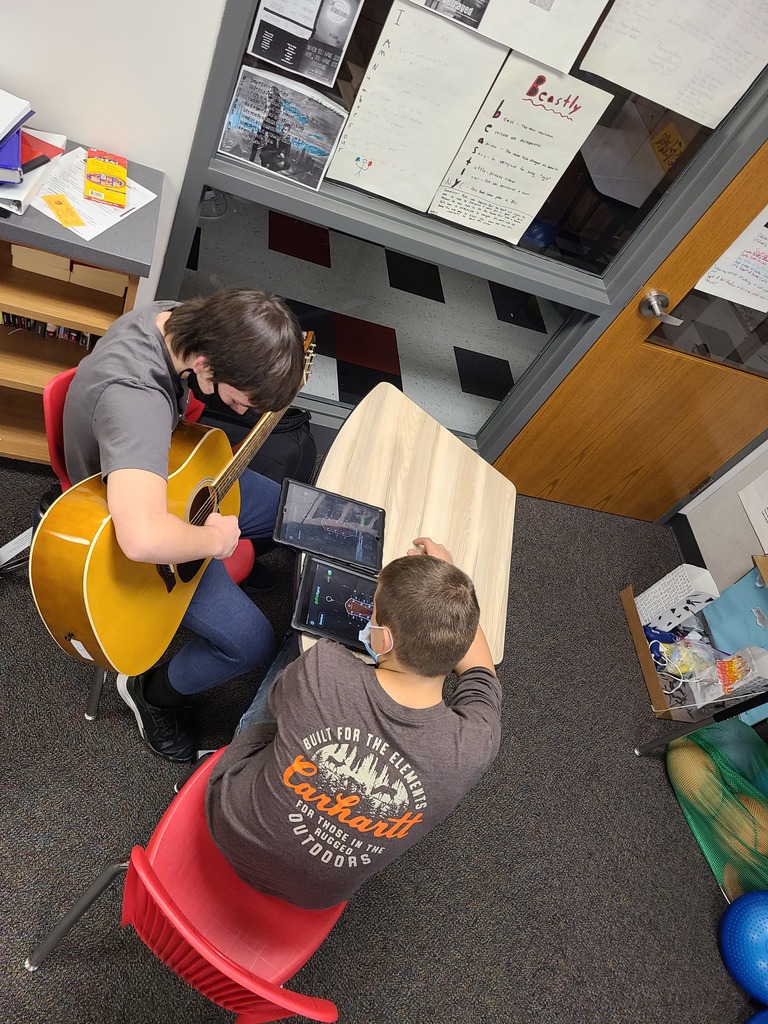 Mrs. Ohrt's Biology class 10th Annual Square Dance Mitosis where she demonstrates the 4 major phases of Mitosis through a square dance routine with the help of her wonderfully brave Biology class...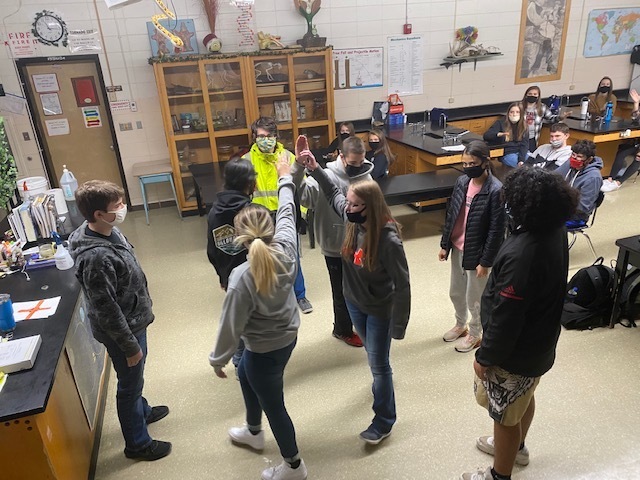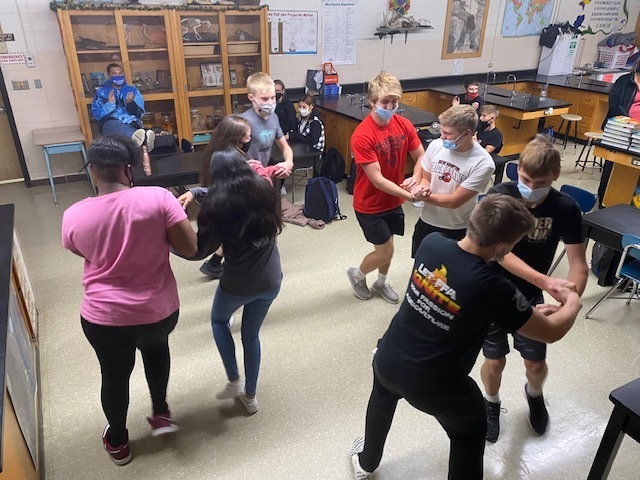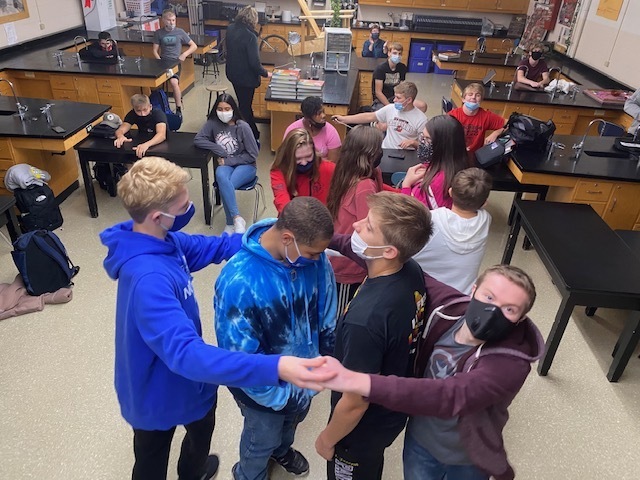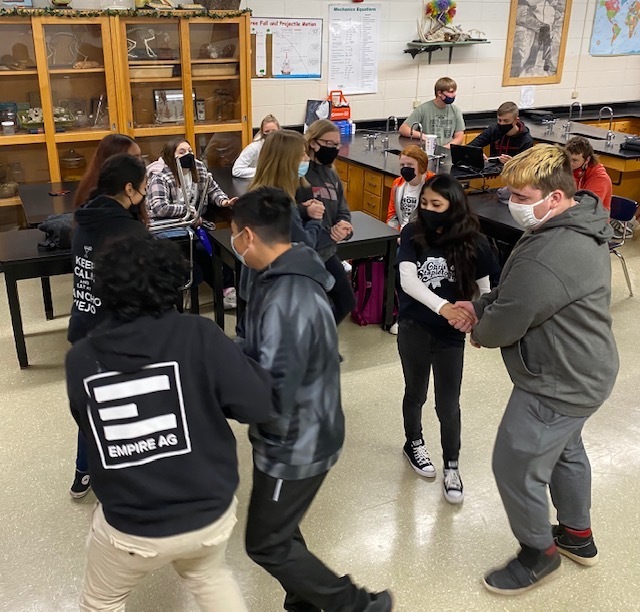 We will have1 hour early dismissal on Monday, October 26 and Thursday, October 29 due to the Parent Teacher Conferences.

Mrs. Sinnwell's 6th grade student's ROCKED these Cell Diagrams. Nice work on identifying all the cell structures. Personally I'm a Iowa Fan but nicely done on the ISU stadium/player depiction.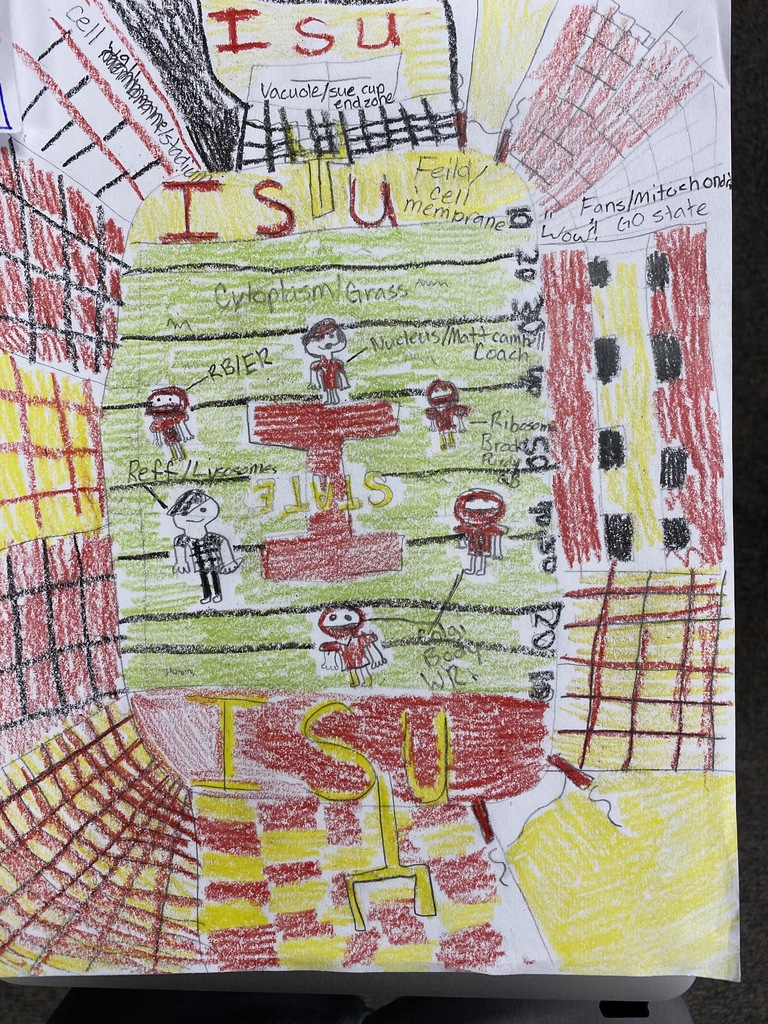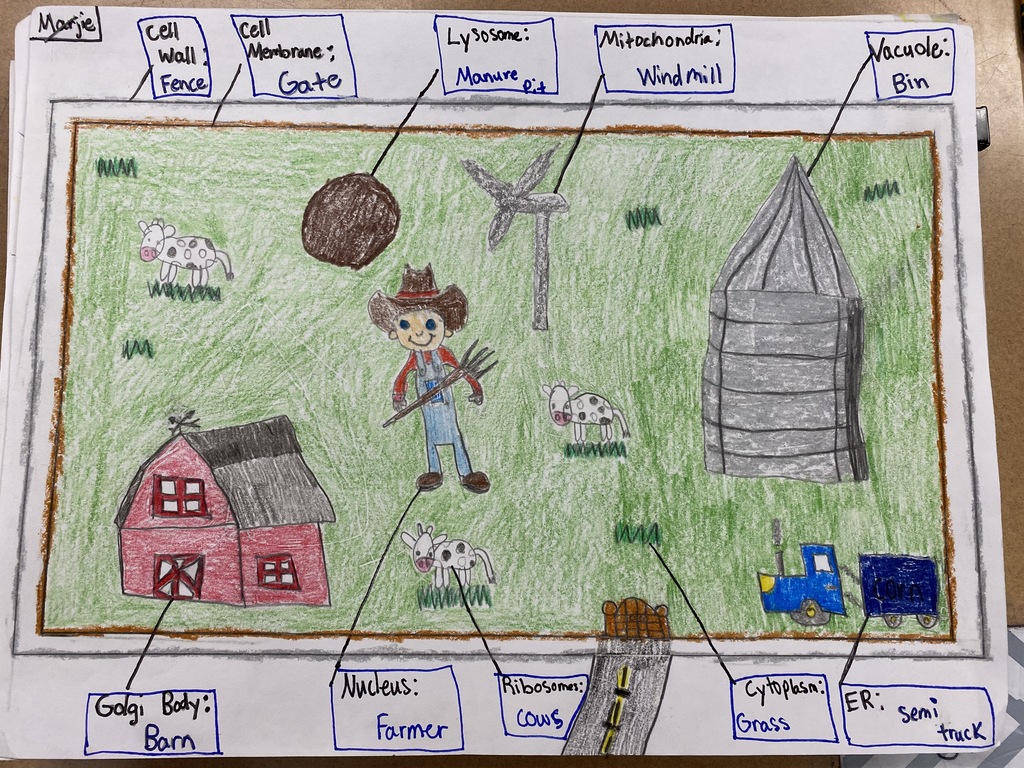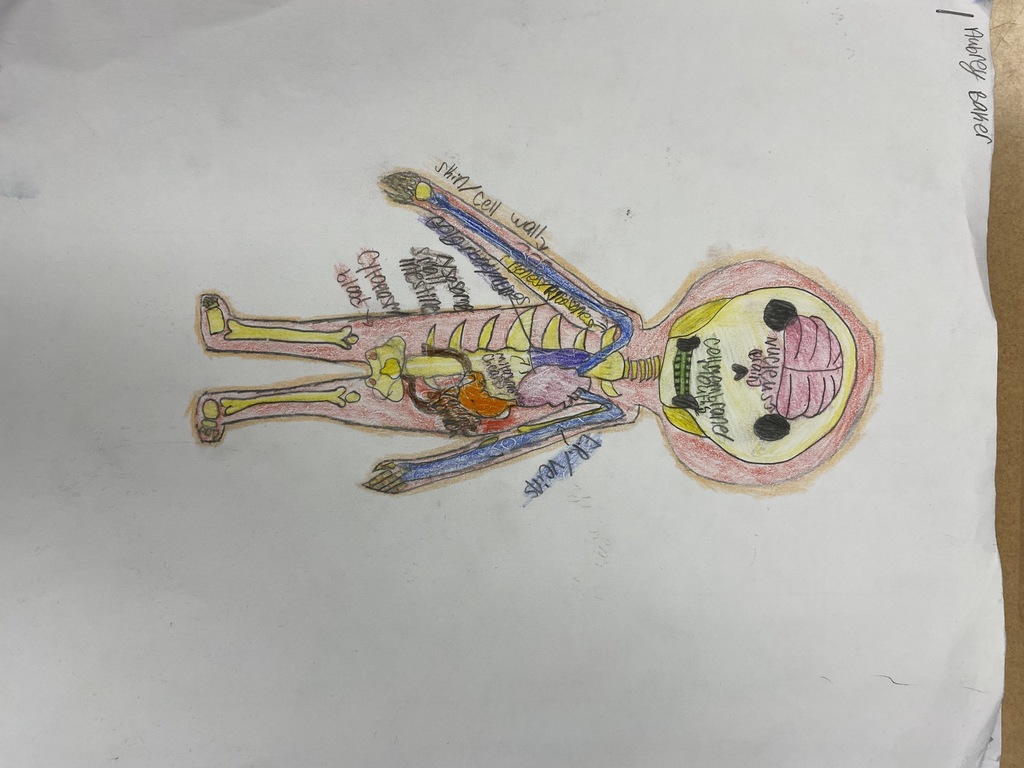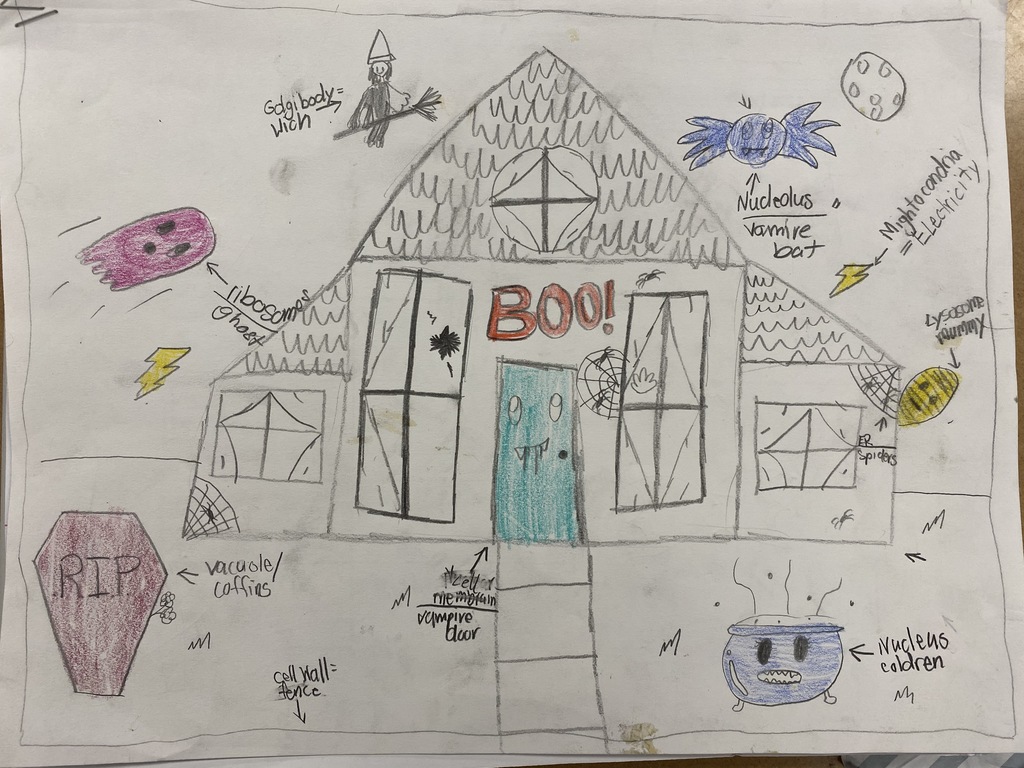 What makes lunch great in the classroom, picking a video to enjoy at the same time.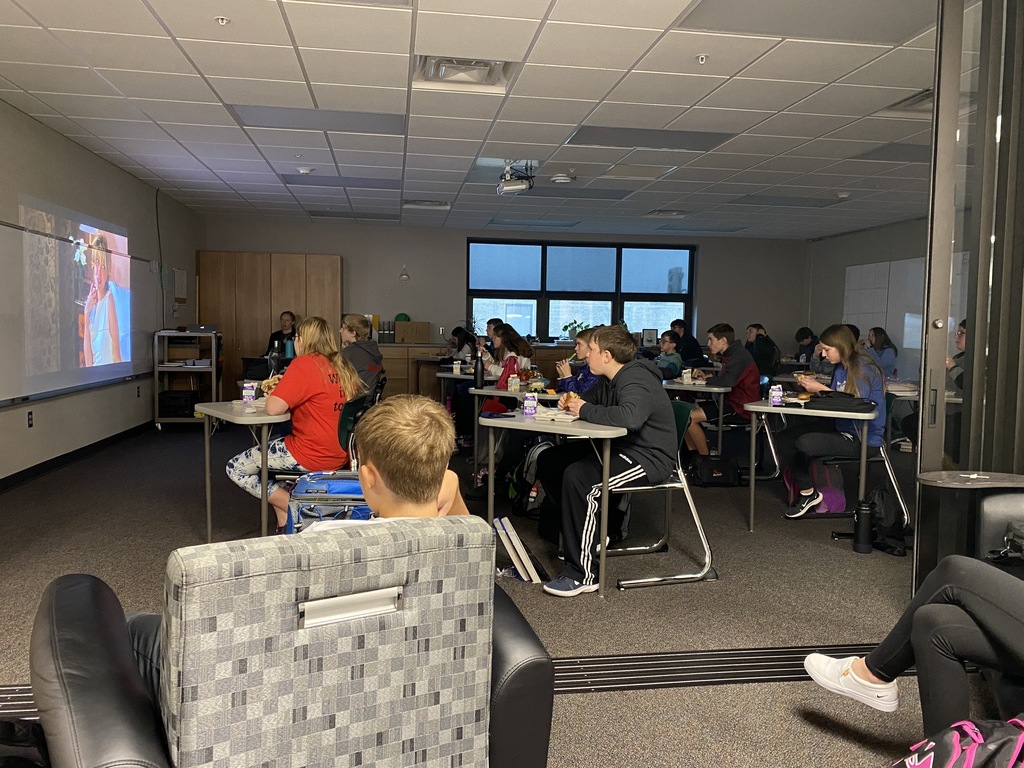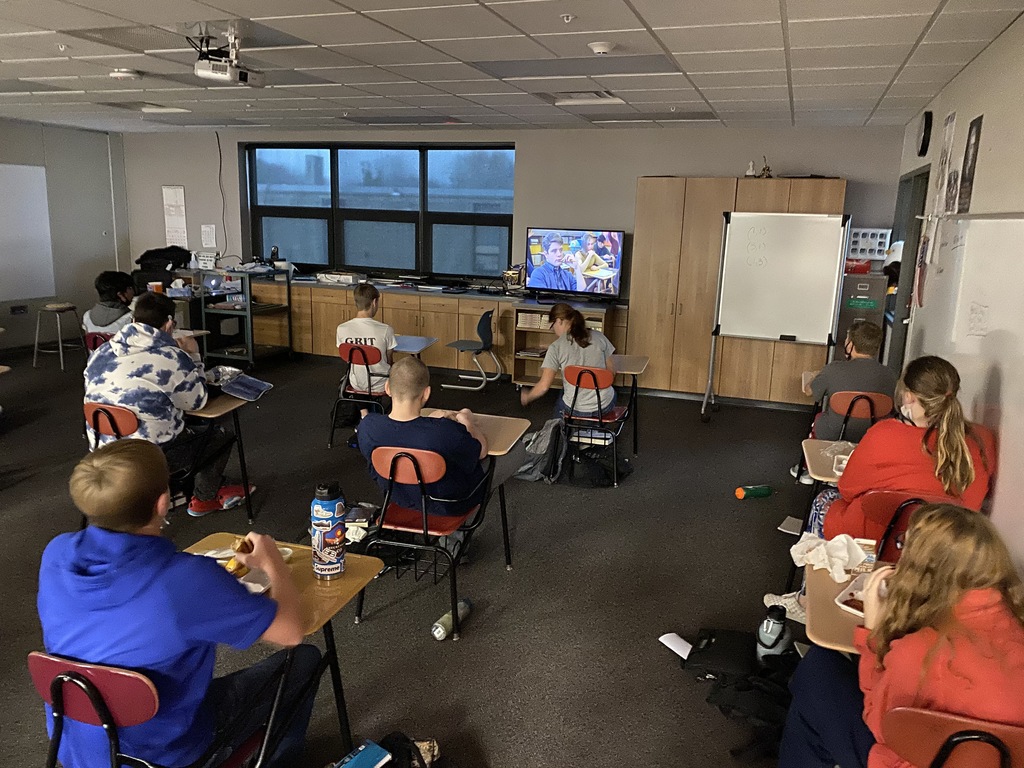 How cool, Mrs. Adam's middle school band students got to play today by following along with recorded guided videos. Keep up the good work!