Good luck to the volleyball teams tonight at home vs. Oelwein. Volleyball starts at 5:00 p.m. Go Chickasaws!!

Good luck to the cross country team today in Jesup. The meet will start at 4:15pm with the Middle School Cross Country team. Following at 4:30 The Varsity Cross Country team will meet. Go Chickasaws!!

Good luck to the volleyball teams tonight in Waukon!! The 9th grade volleyball game will start first at 5 p.m. #NHtribe

Good luck to the JV football team tonight at home vs. Crestwood. Game starts at 6 p.m. #NHtribe

We enjoyed listening to fourth-graders present their Growth Mindset posters last week. We will continue to practice this positive thinking throughout the year. #NHtribe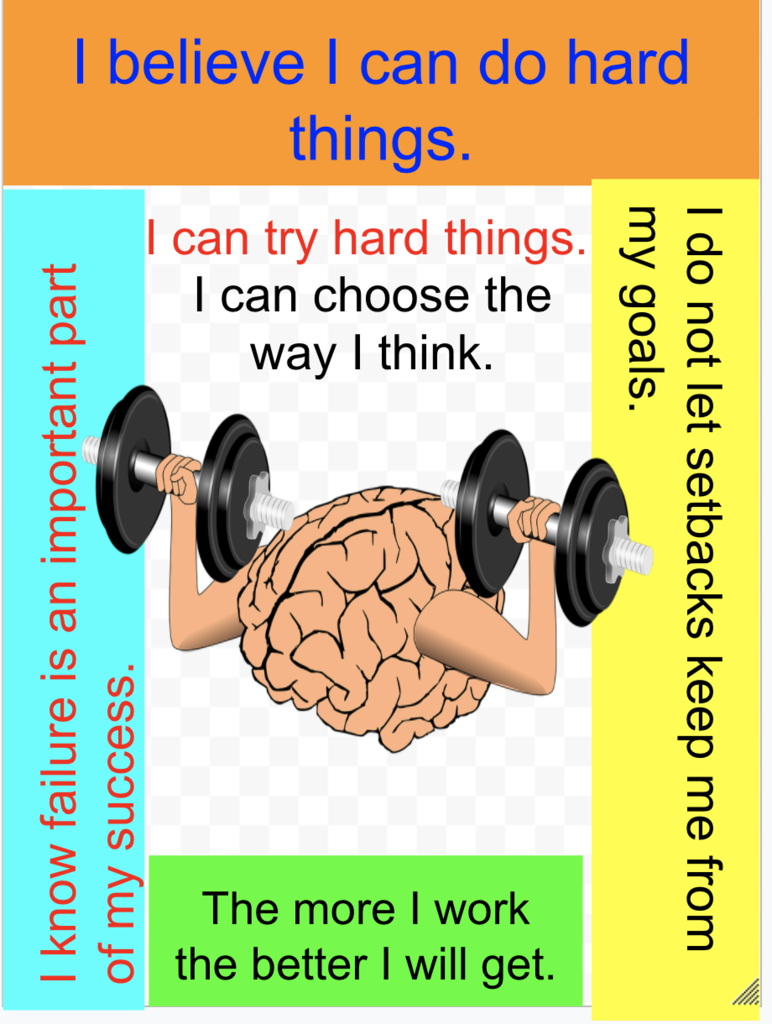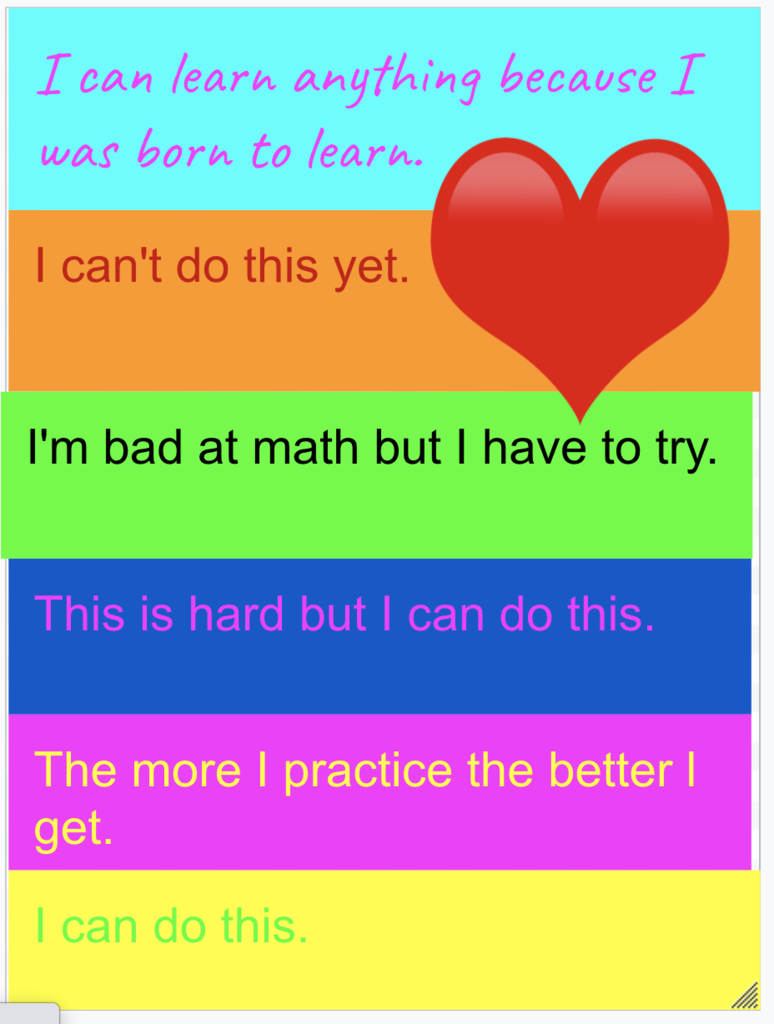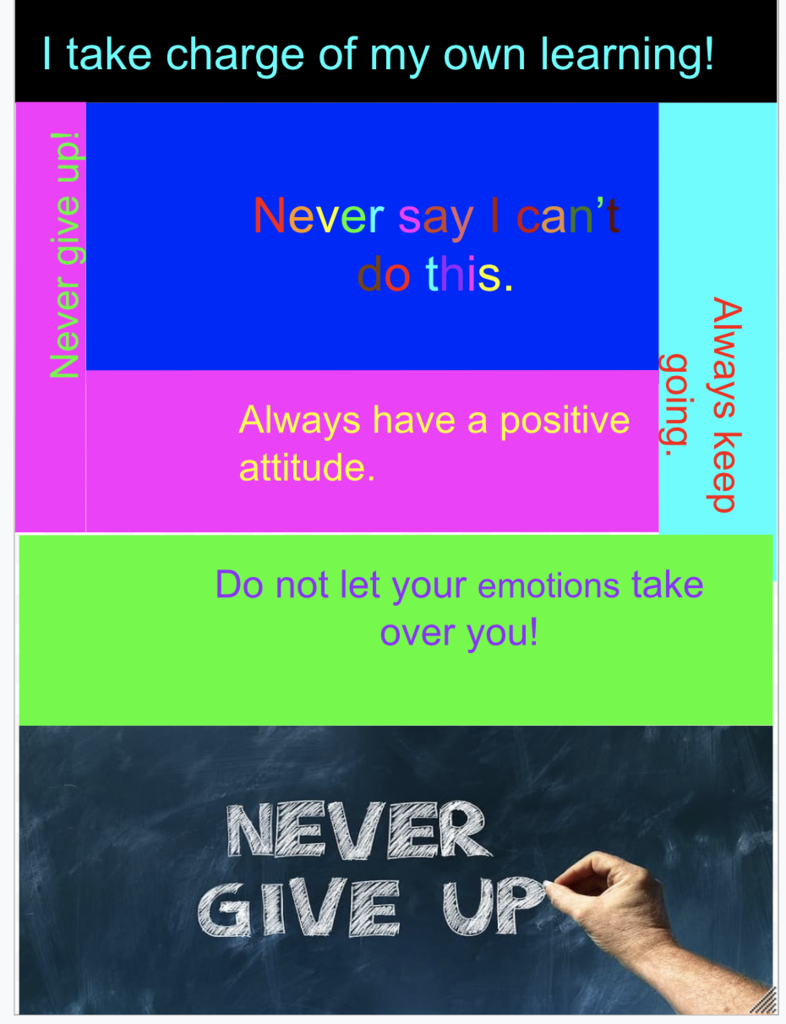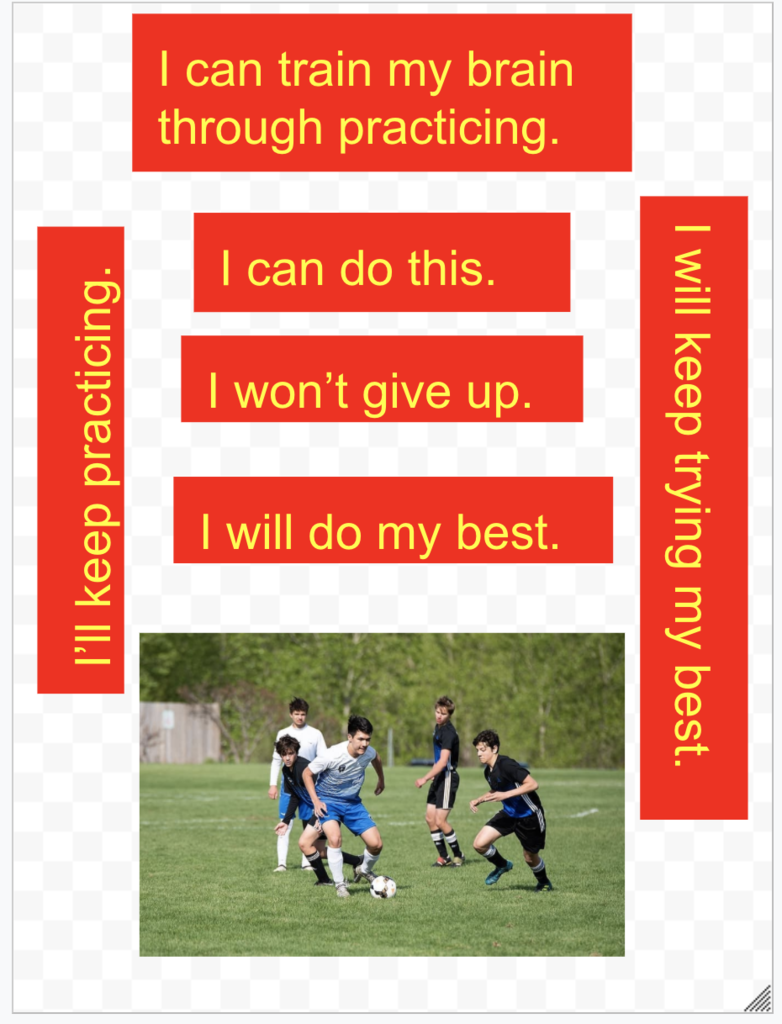 Spectators attending the cross country meet in Independence tomorrow are asked to wear a mask, even outside, when they cannot socially distance.

HS Parents and Students: Looking at our county case counts and our ability to social distance in school in the Hybrid model, we are going to continue through the first session. Students will attend in person on the following days: Group A- Sept 29, Oct 1, 5, 7, 9, 13, 15 (Last names A-L) Group B- Sept 28, 30, Oct 2, 6, 8, 12, 14, 16 (Last names M-Z) If you student has internet issues or needs more support, please reach out to the school.

HS Students: Don't forget tomorrow is a Day B day for in person. We will continue the sequence for the rest of the week!

5th Grade Band Students, There is an optional band zoom tonight (9/21). Sign up for your 15 minute time slot to meet with a representative from West Music or Rieman Music between 4:00pm and 7:00pm. Visit the website: bit.ly/nhbandinfo for more information about reserving your time.

Reminder: No School Monday, September 21st for Professional Development of staff, enjoy the weekend.

Thanks to Governor Reynolds for coming to New Hampton to talk with our kids about Iowa Big North. We have a great partnership with our community!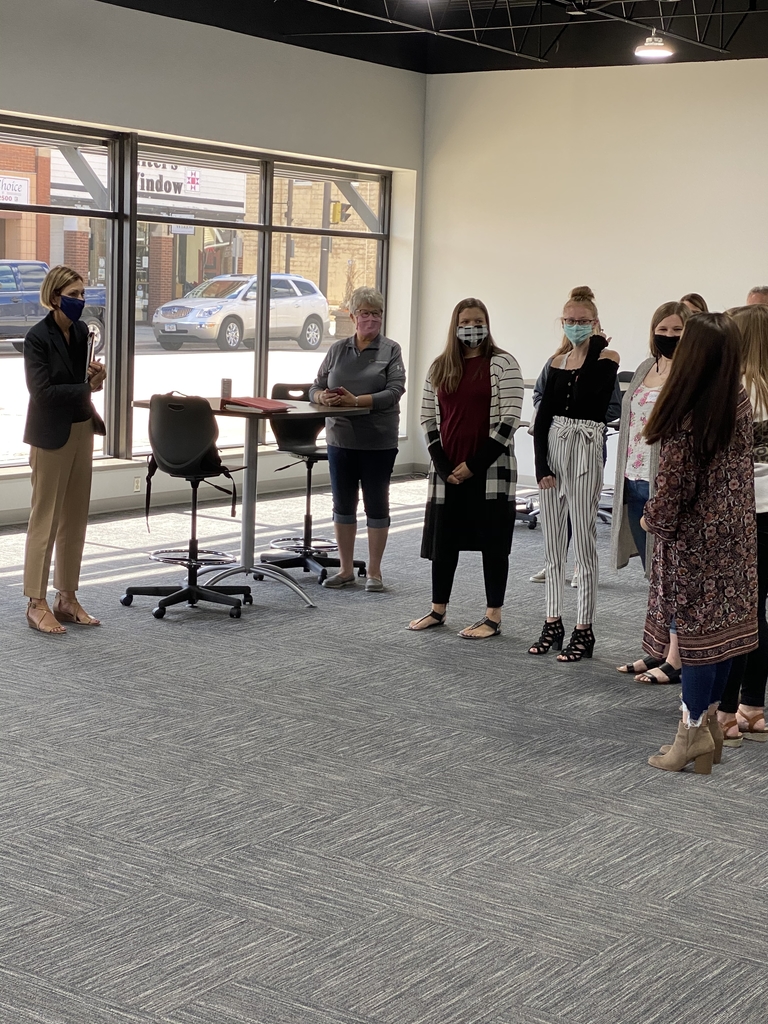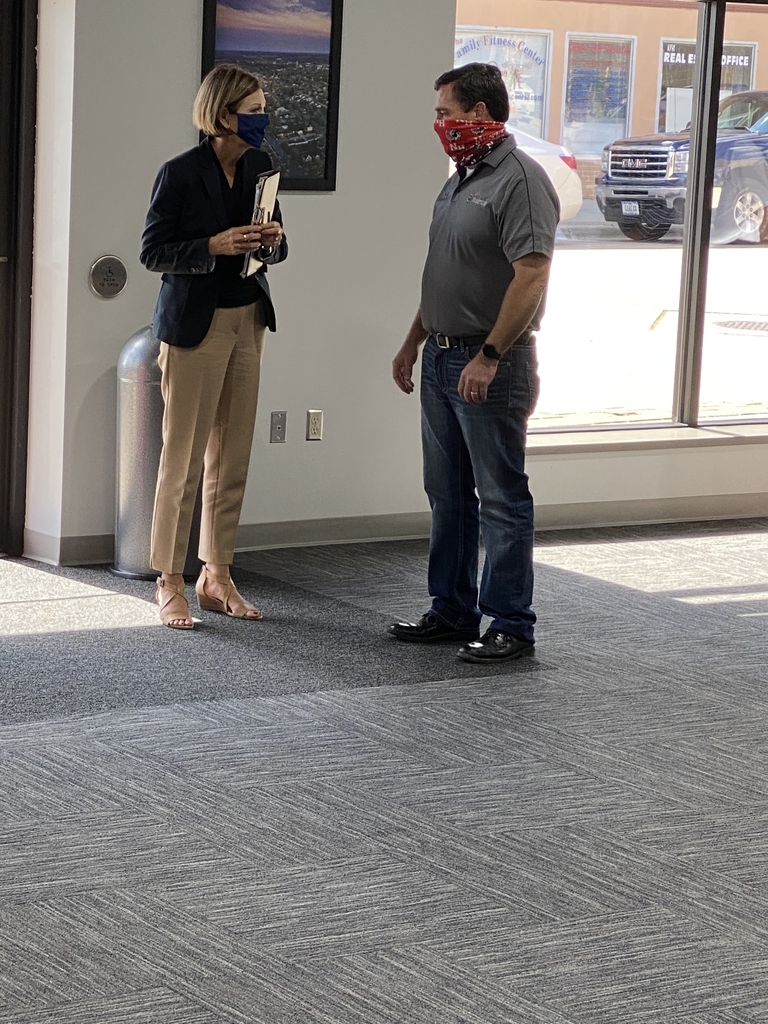 Elementary playground incident: Today around 11am there was a parent who accidentally put their car in drive vs reverse and drove into part of the playground fence. No children nor the individual were injured and we are repairing the fence. Please email Mrs. Lansing if you have further questions.

Reminder: No school Monday the 21st due to teachers' work day.

Good luck to the varsity football team tonight at North Fayette Valley.!! The game will start at 7 pm. Go Chickasaws!!

Students in Choir all practicing together both in person and virtually! Great use of technology and working together as a choir!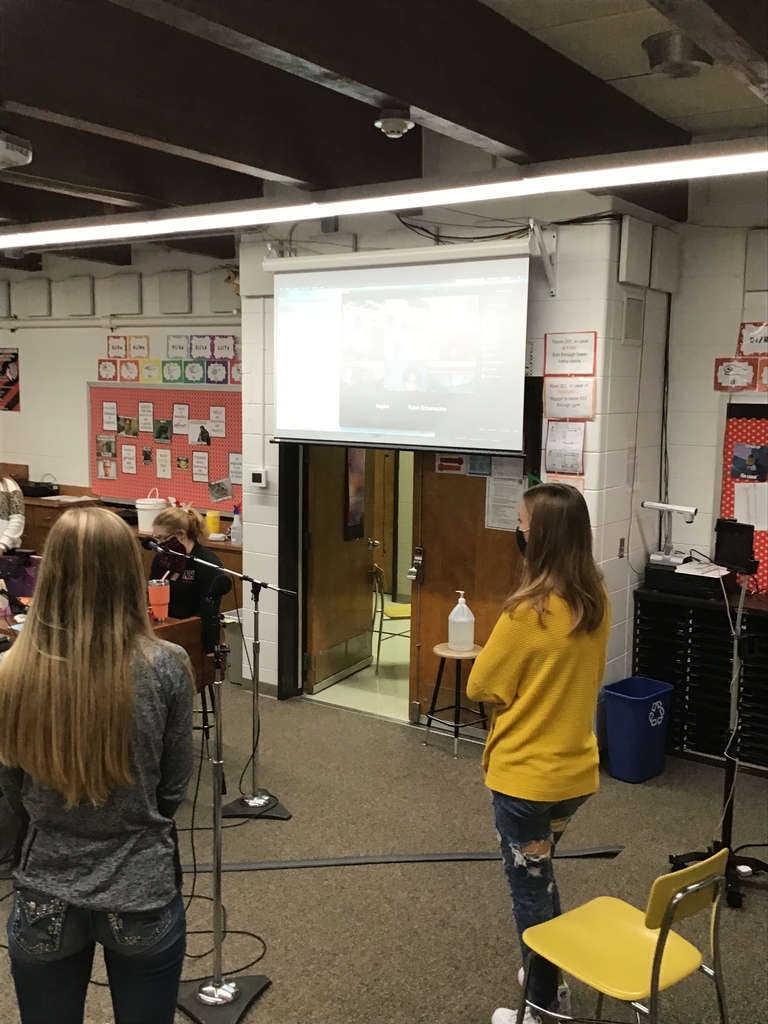 HS Parents and Students: Here is another link to the Coronation from last Thursday. It was created by several students on the Student Senate and Ms. Nelson. Thanks for your efforts!
https://youtu.be/dq4Ew2VrVfU

HS students- Starting today, we will have all students leave the school on Hamilton and not drive north out of the parking lot. Thank you for your help.

This Saturday, September 19th, the 9th grade volleyball team will play at 9:00 a.m. in Mason City. JV will play at Lake Mills at 9:00 a.m.

We are working on an internet outage outside our school. Please try to join us for your classes at your scheduled times. You may not be able to connect. Work on activities in Google Classroom and Schoology.