Great night to celebrate our senior wrestlers, managers, and cheerleaders. Thanks for all you have done for our programs!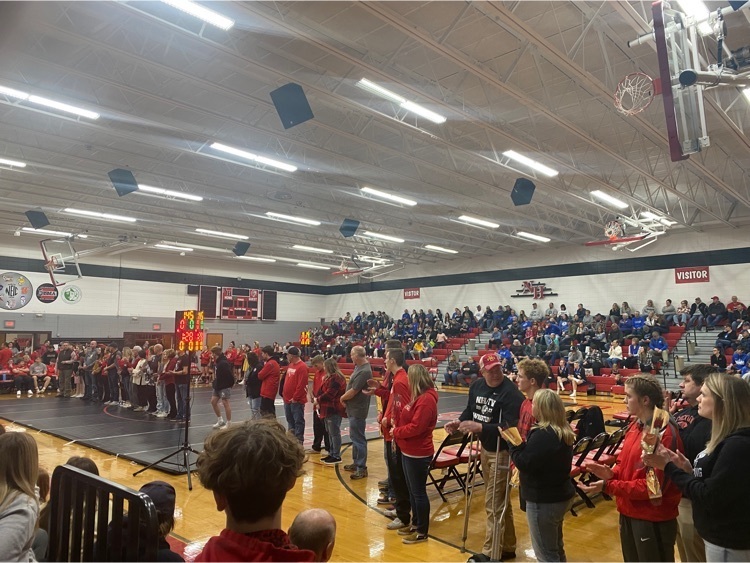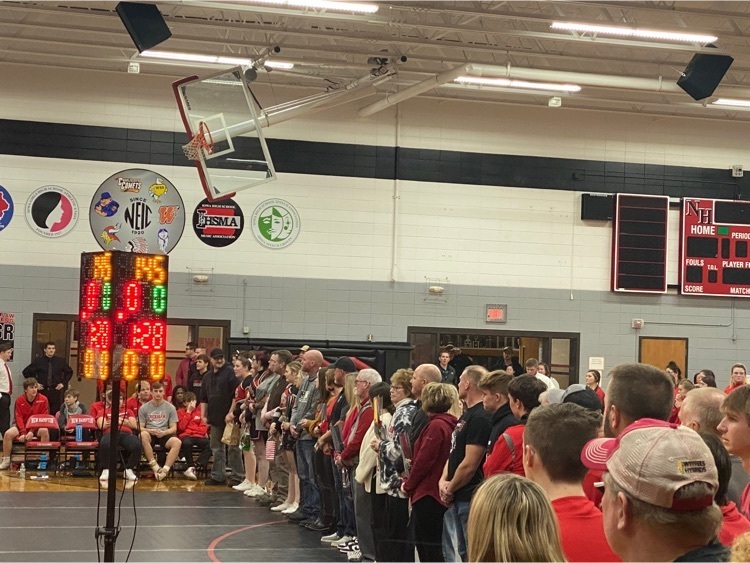 My name is Spencer Schmitz, and I will be student teaching with Mr. Erlandson for the next eight weeks. I'm from Fredericksburg, Iowa and I attended the University of Northern Iowa. I'm looking forward to this great opportunity to learn from Mr. Erlandson, and getting to know the students. Thank you for welcoming me to your school, and let's have a great semester.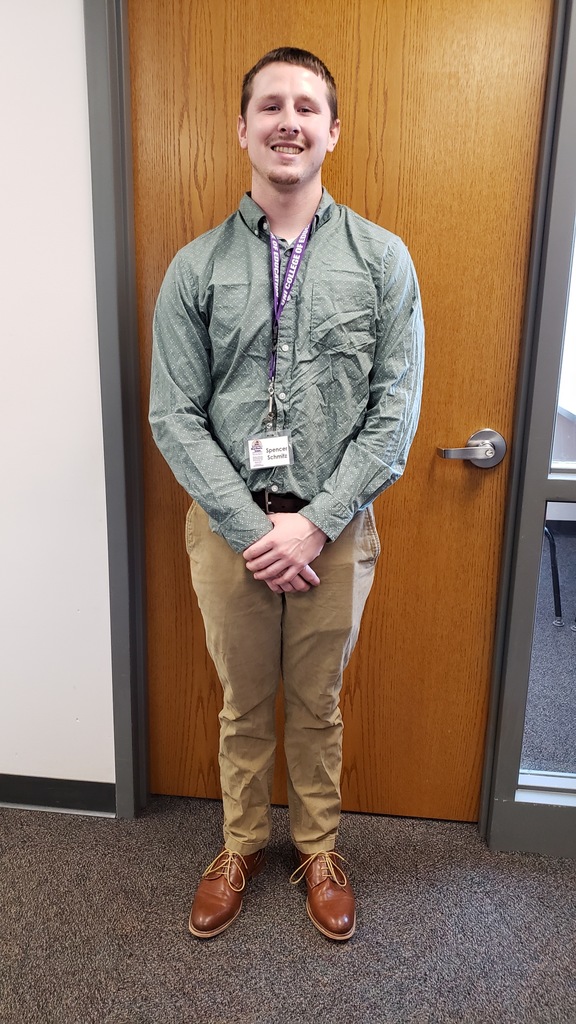 Good luck to the girls wrestling teams. They are going to travel to Osage High School for the wrestling tournament. It will start at 1 pm today, January 2. Go Chickasaws!!

Some of the members of The Interact Club took some time together and went bowling and ate pizza. They are celebrating all they accomplished this year! Thanks to the NH Rotary for helping us celebrate!!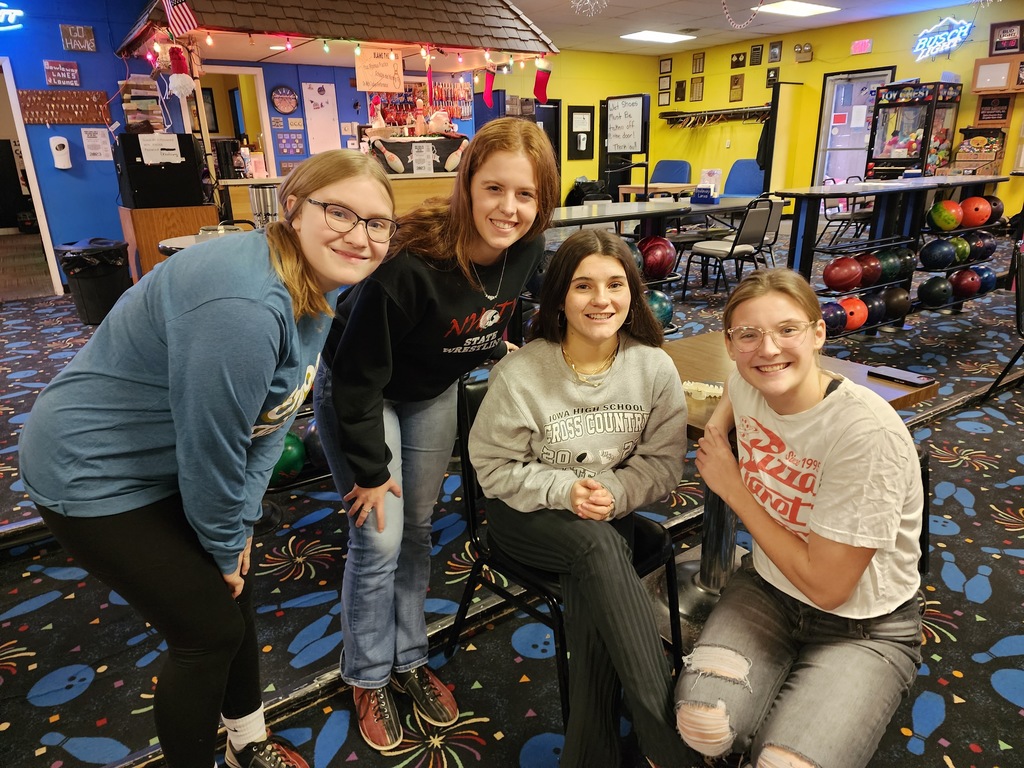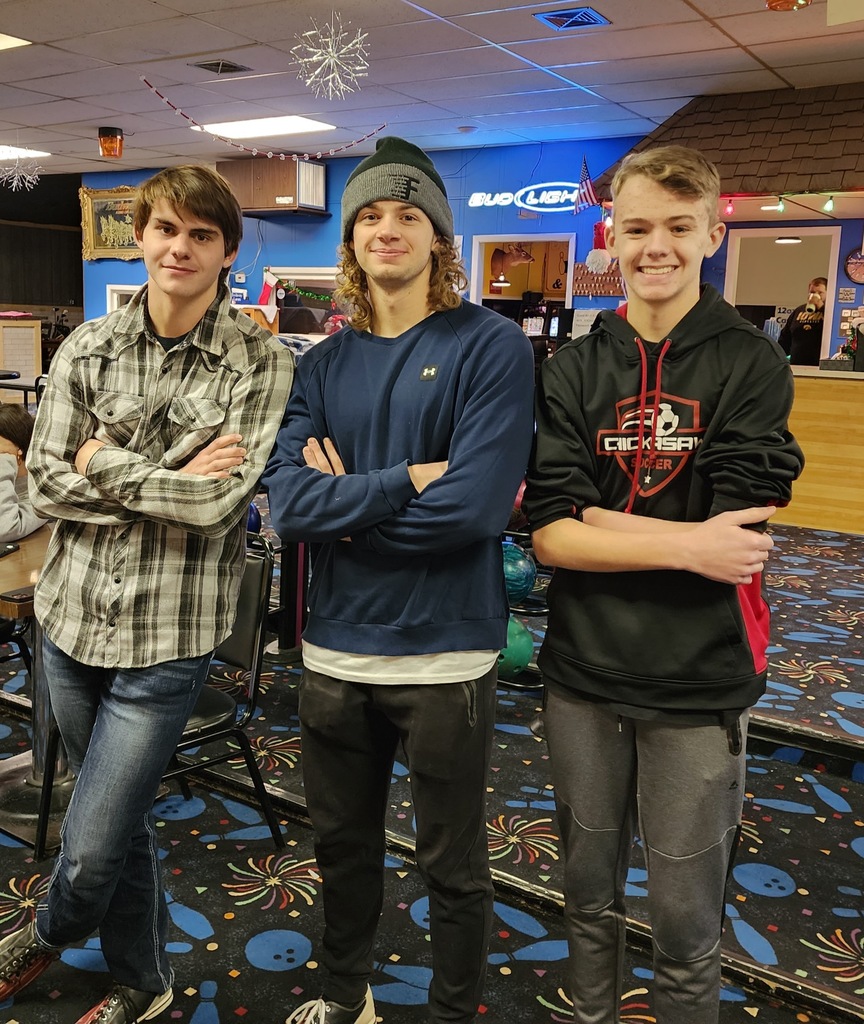 The Interact Club was at it again this Christmas! For the 6th year the students adopted a family to give gifts, food, and self-care items. They never know the identity of the family and are share so unselfishly. Way to go!!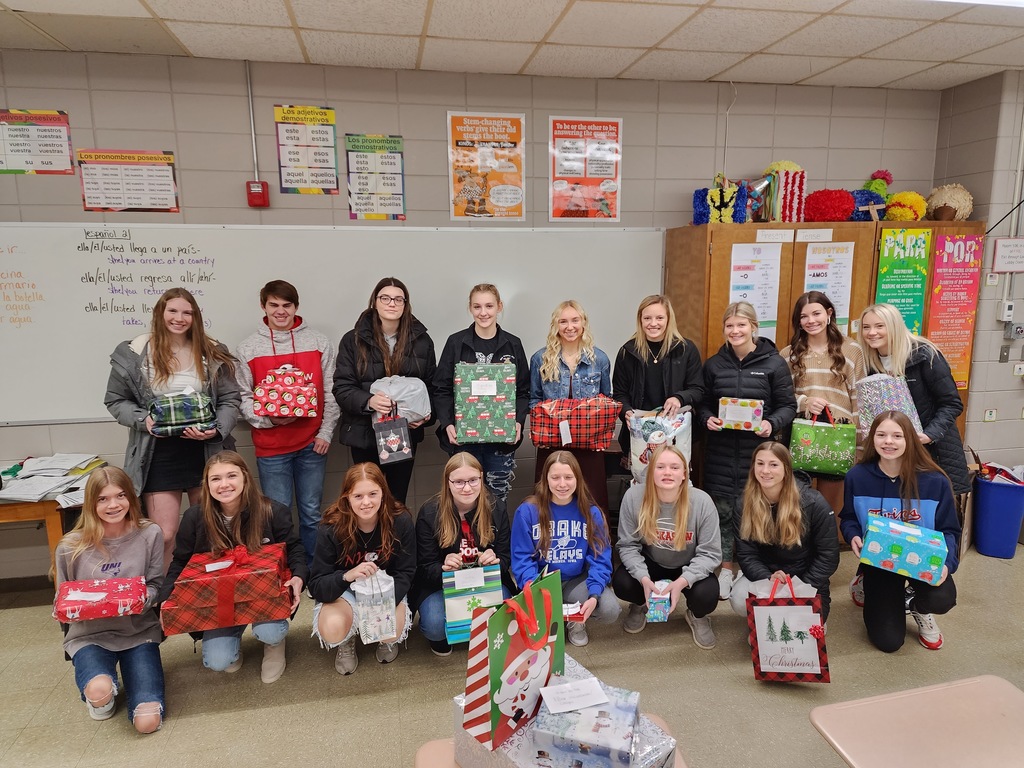 7th graders went bowling for their quarter 2 reward party.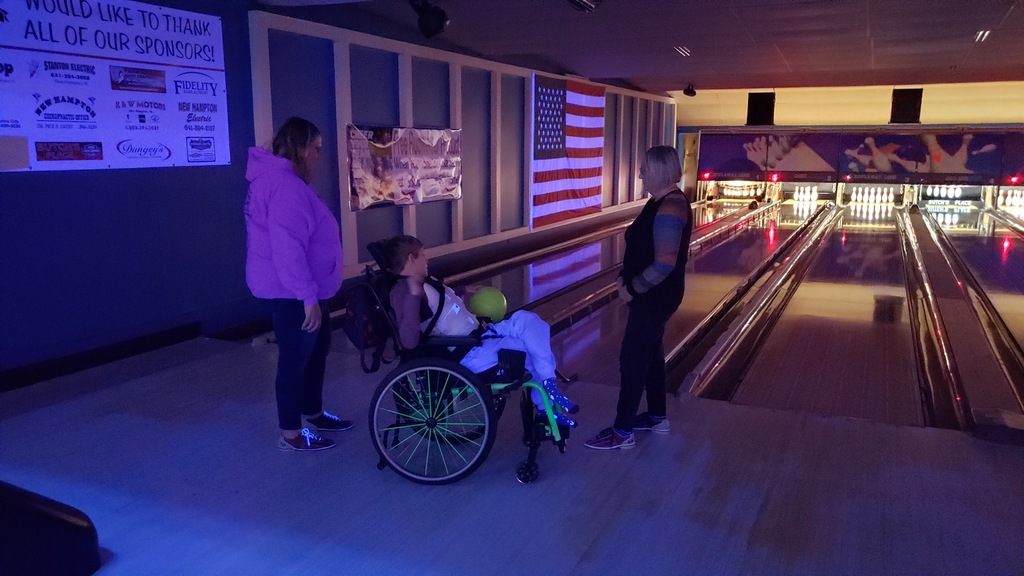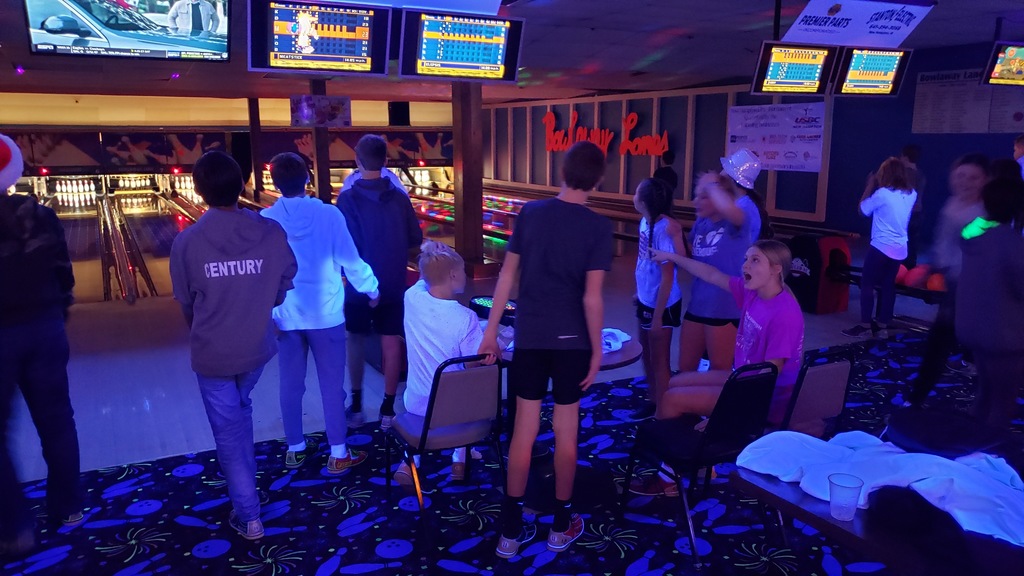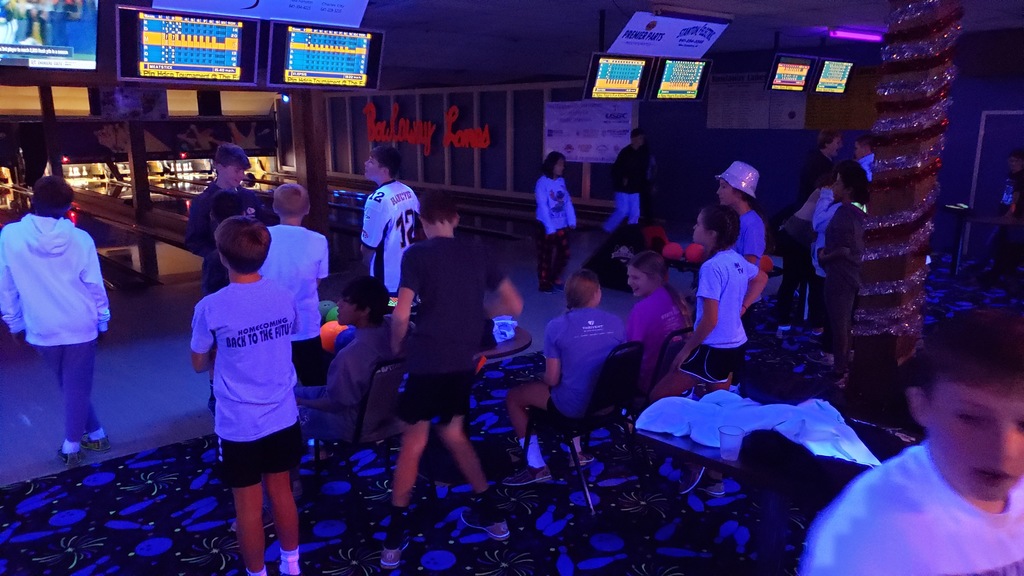 The boy/girl basketball games with Kee High scheduled for Thursday, December 22nd have been cancelled.

Here are a few more pictures of what was bought with recent grant money for our FCS Classes. Thanks to Christy & Emily for ordering and checking in our treasures!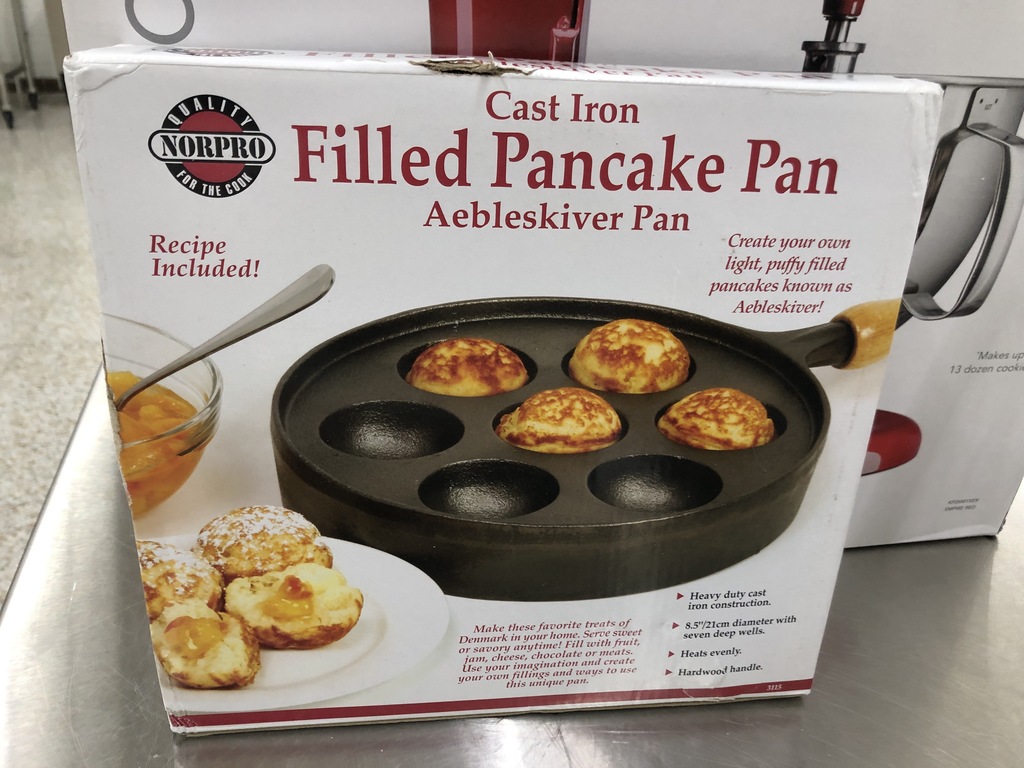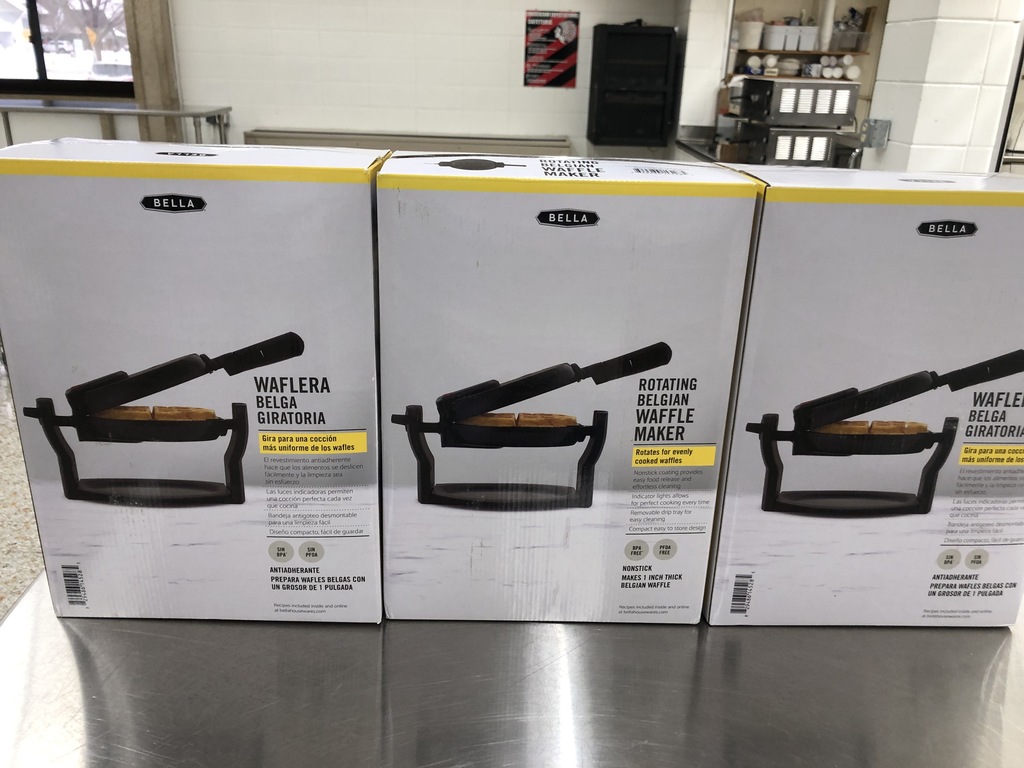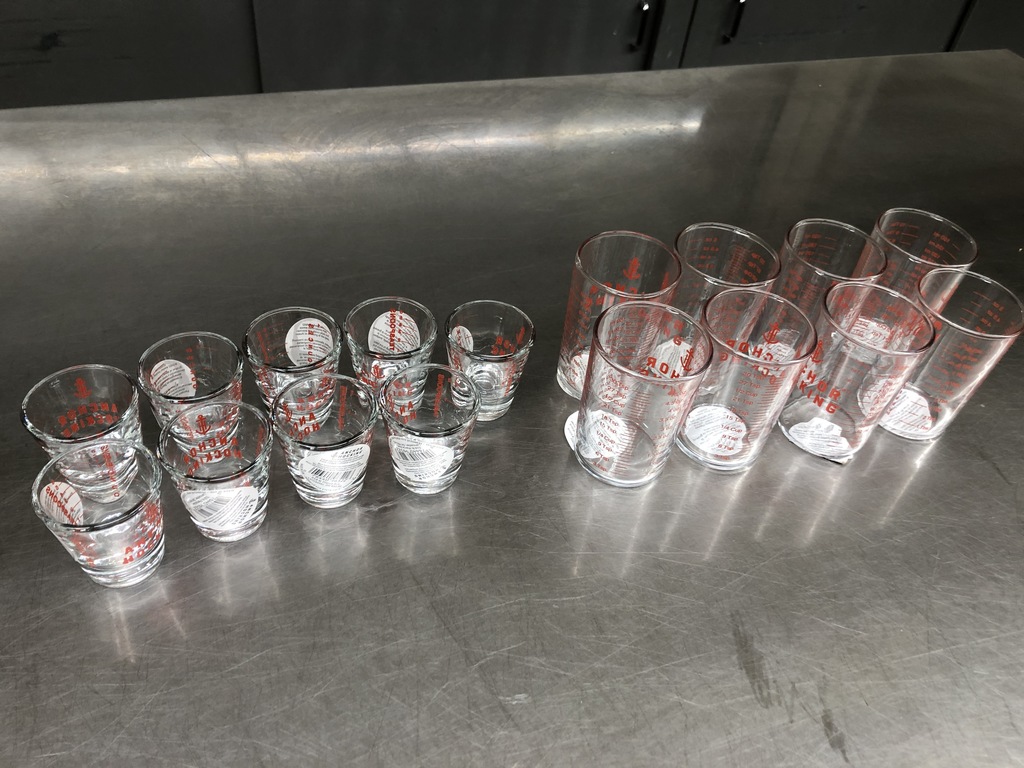 New Hampton will not have school tomorrow, Thursday, December 22nd. Also, all after school activities and practices are cancelled for today, December 21st. Enjoy the Break!

Manufacturing 1 students with their shelf projects.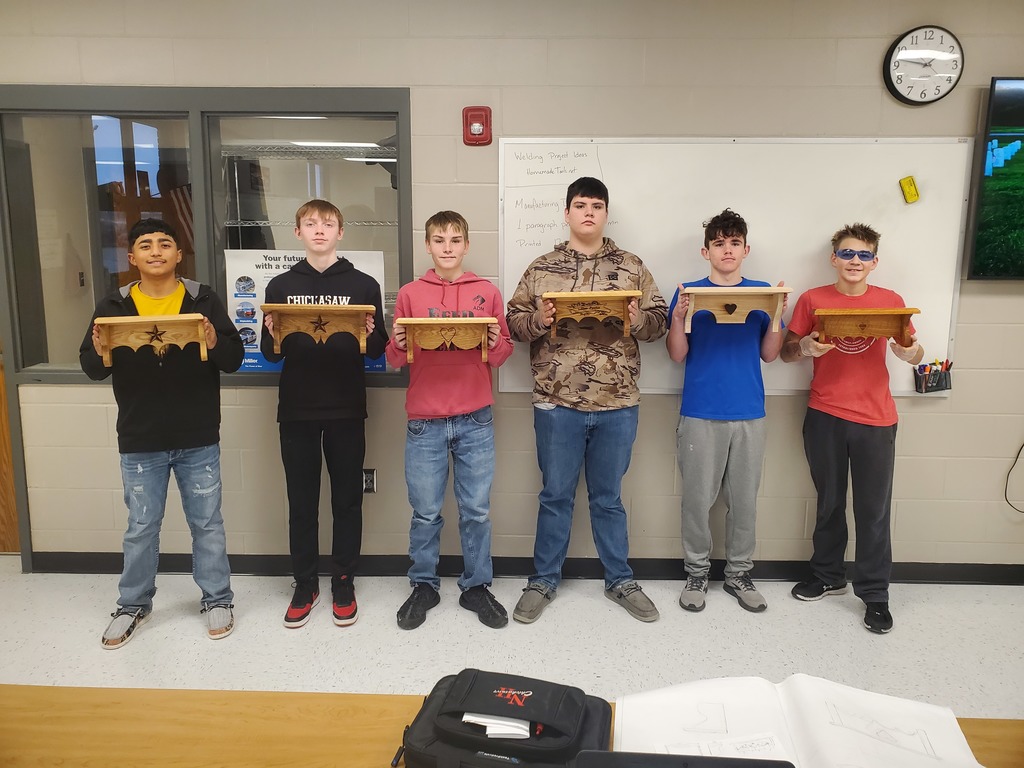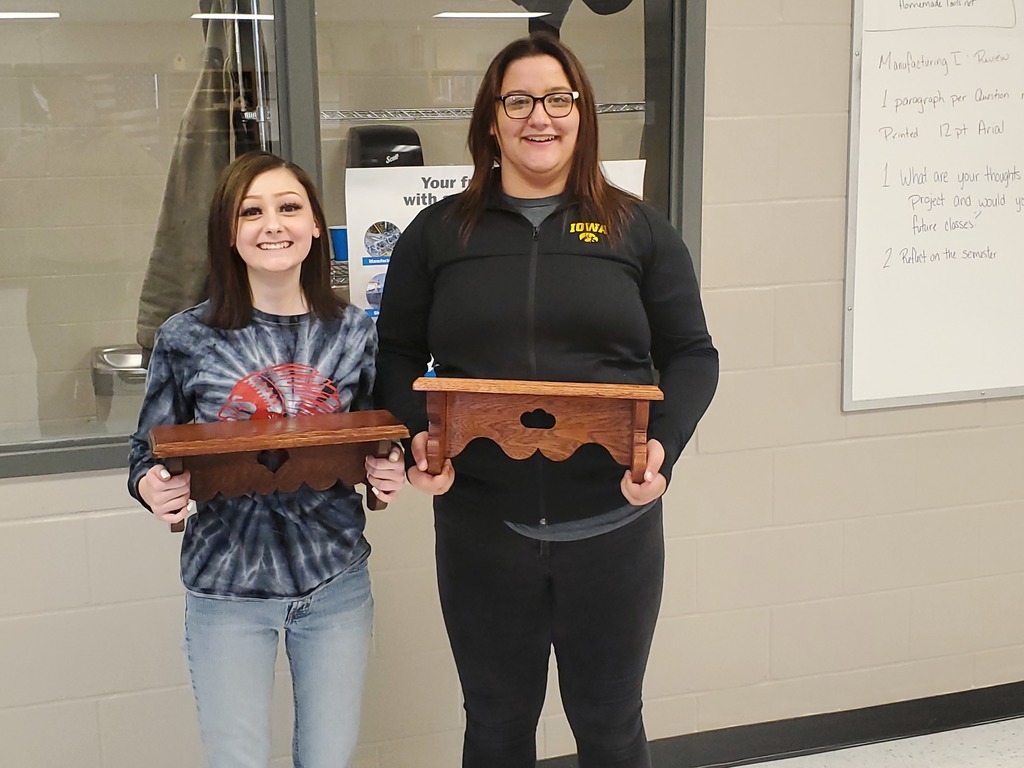 One of the 2 dog houses built by the construction class. Comes insulated and with a light.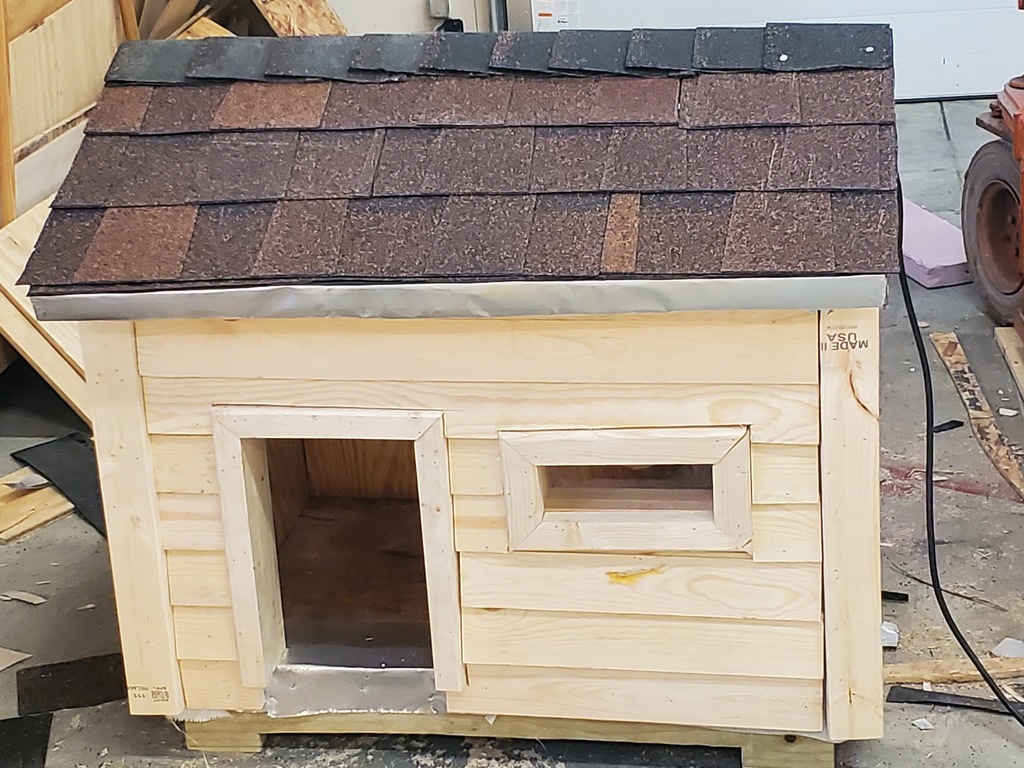 Mrs. K's preschoolers made gingerbread cookies Monday, but they got loose in the school! Today we followed their clues and finally found them in our classroom! They were delicious!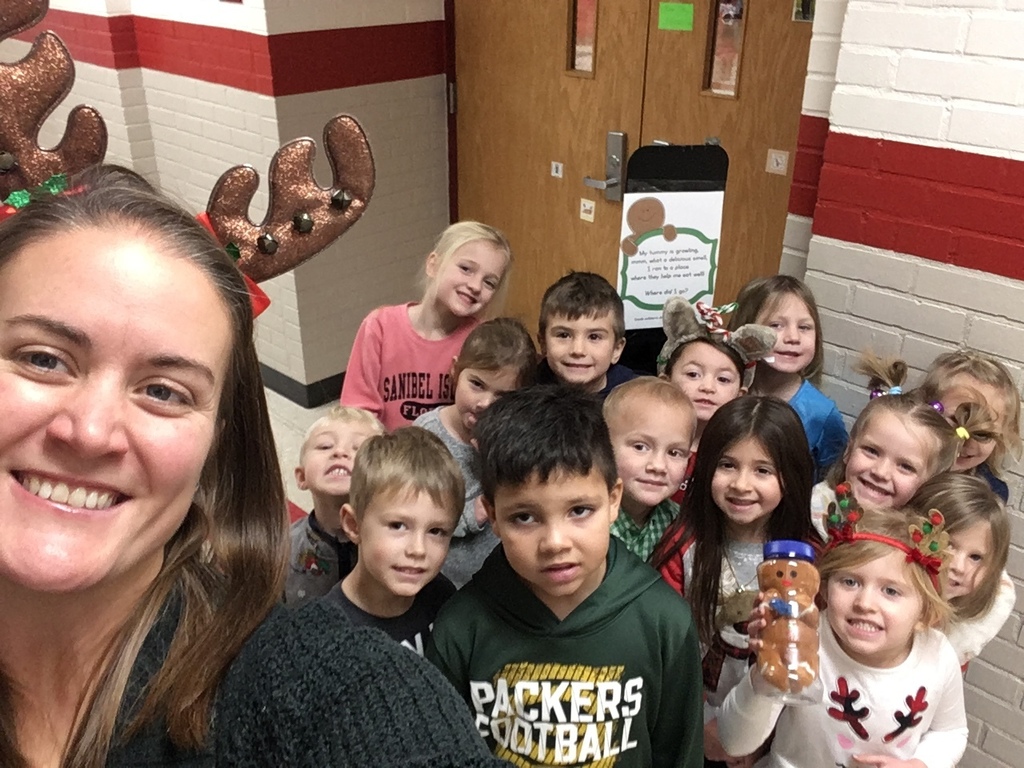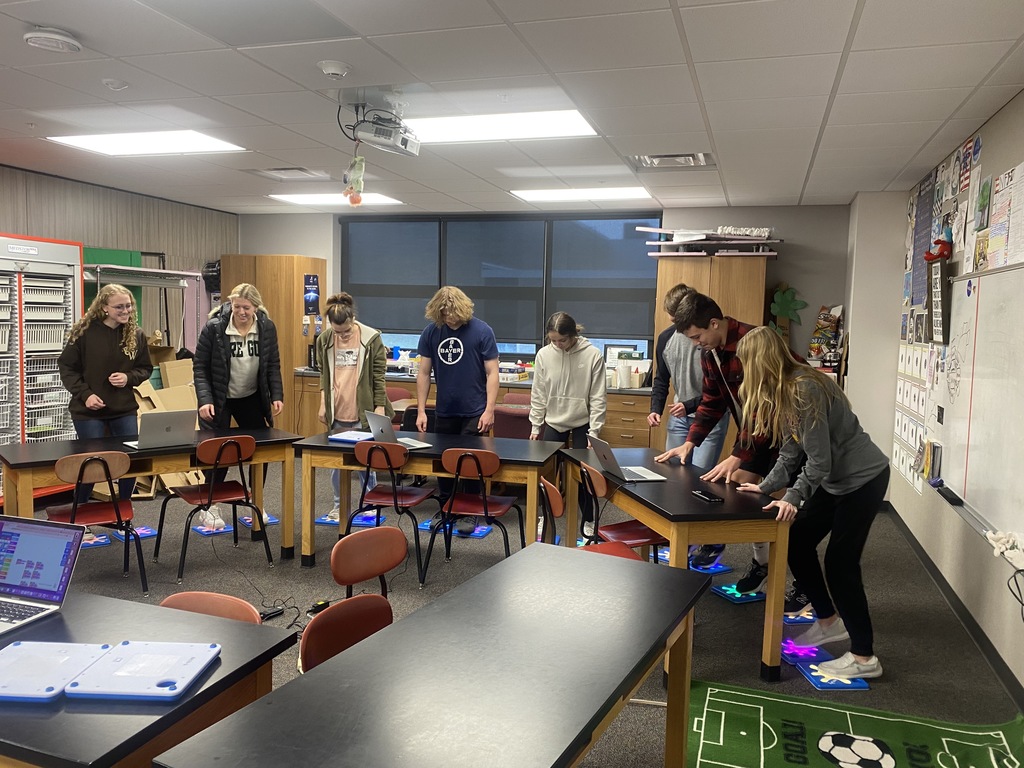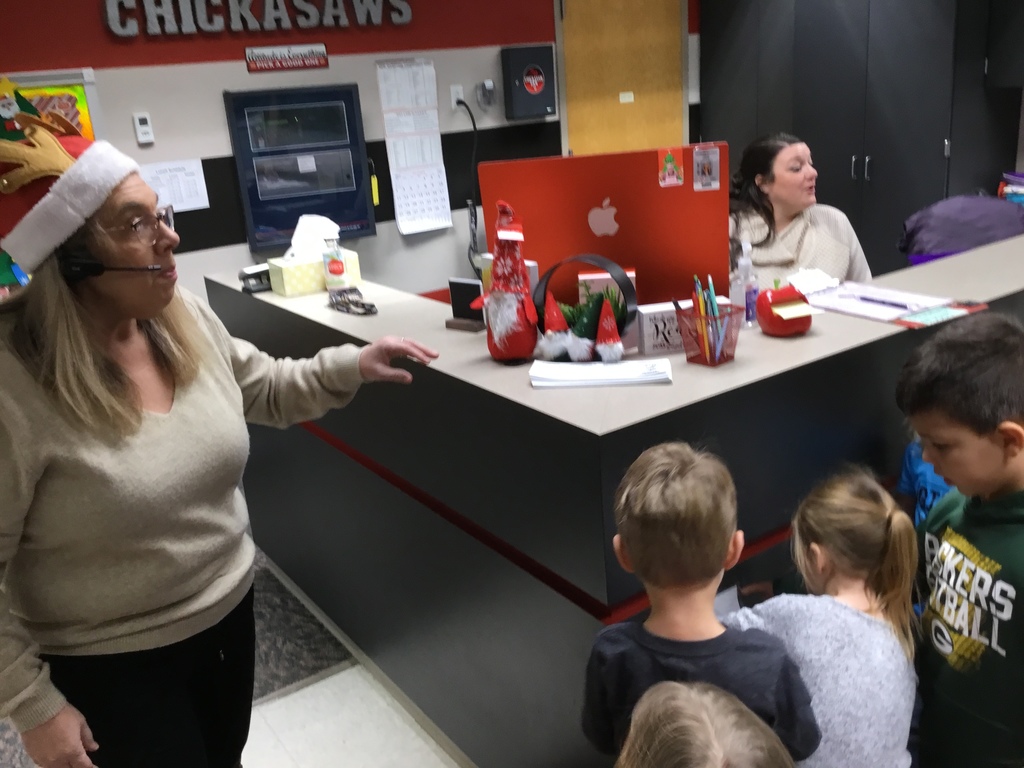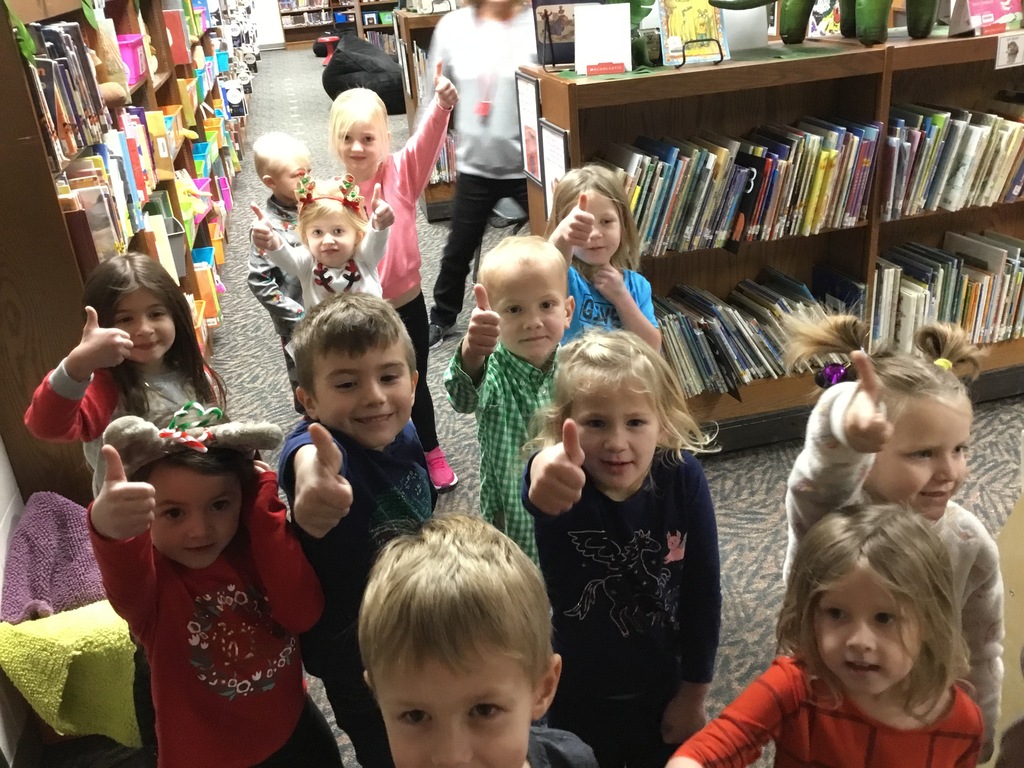 Stem day fun with the 5th grade teachers. Students built and experimented to fine tune their cars for maximum distance. Congratulations to all on completing the task and to our winning squad.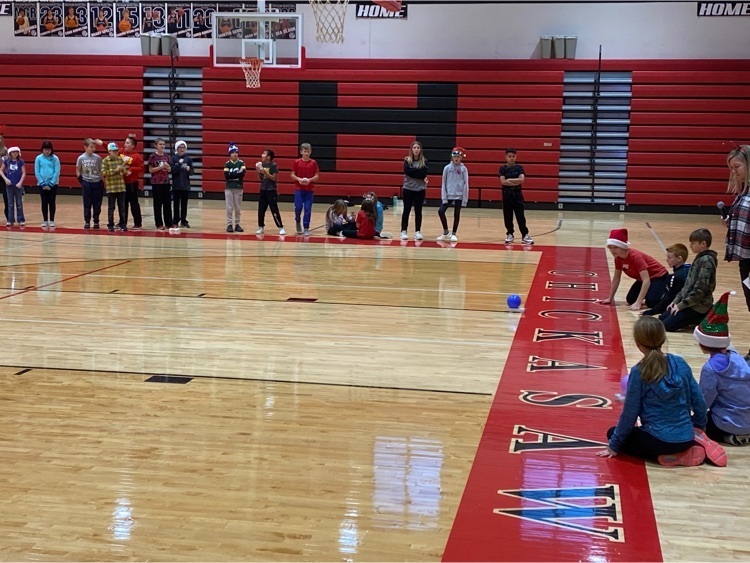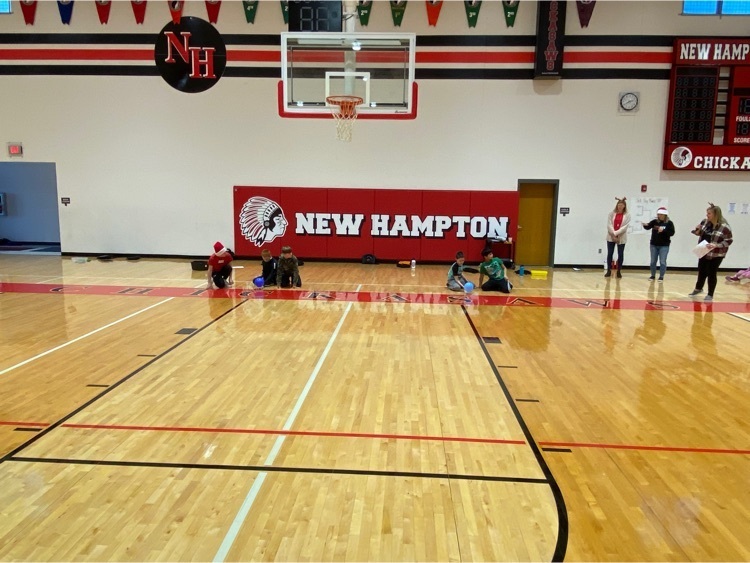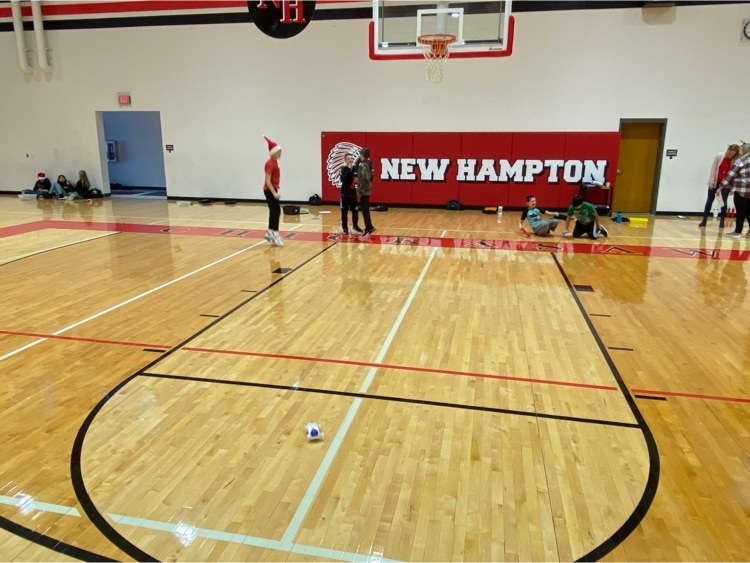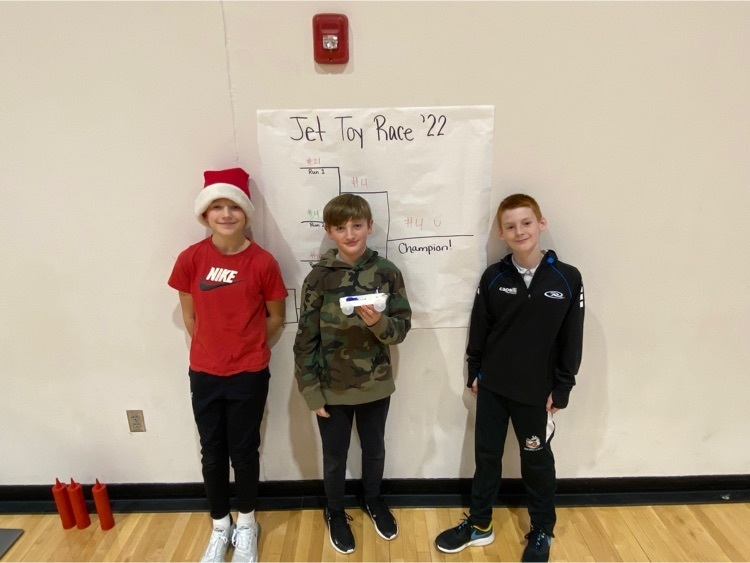 Congratulations to Gretta for winning the So You Think You Can Code- Hour of Code contest by Unruly Splats! She won "Best Overall Code" using 2 computers and 12 splats to code Mary Had a Little Goat so it said the lyrics, lit up and played the music as she danced on the splats.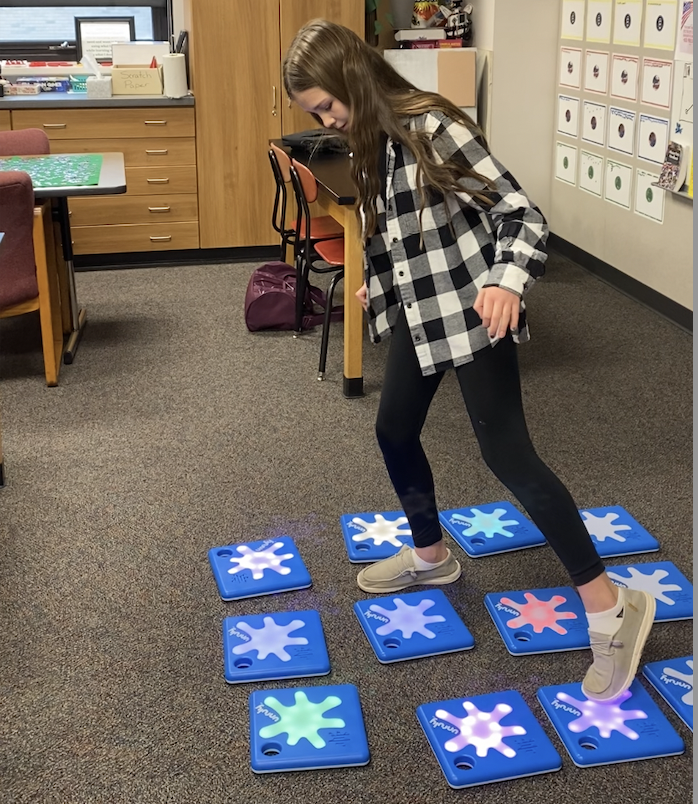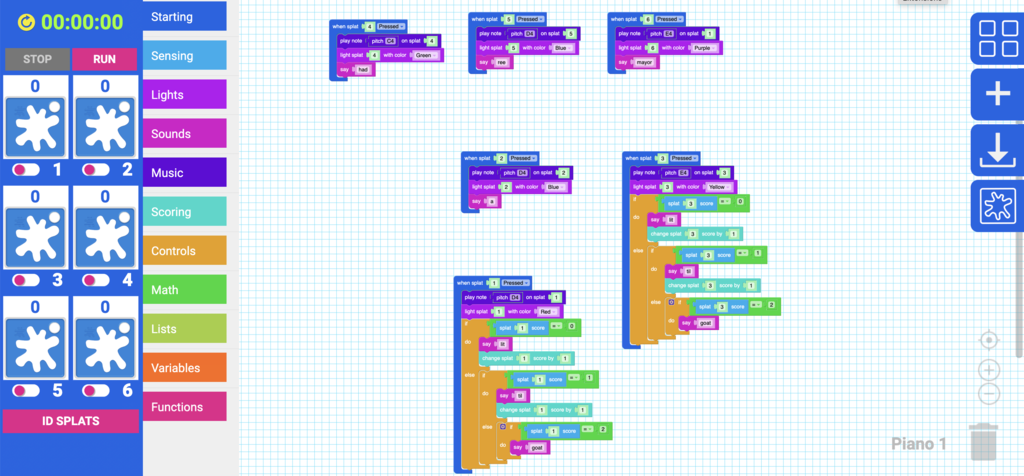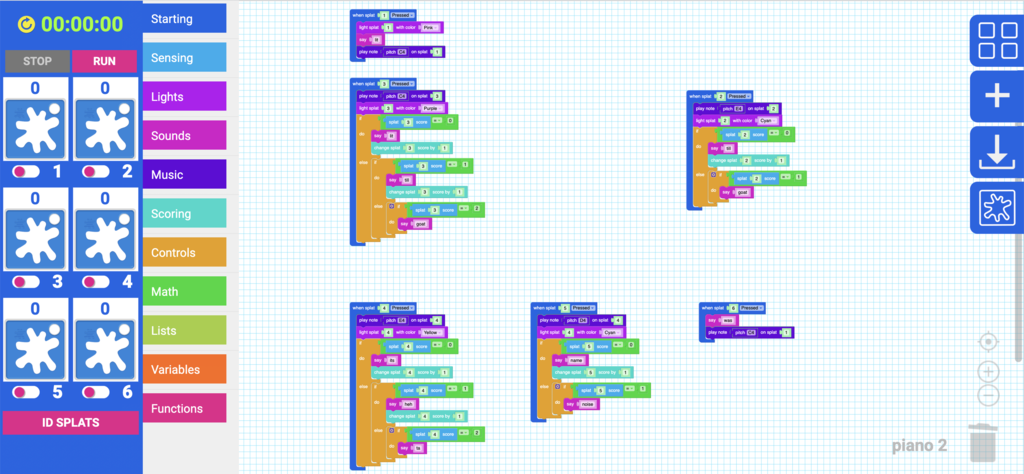 Last week students took part of the Unruly Splats "Stompetiton". In 2 days, students in the elementary, middle and high school recorded over 468,000 steps towards the company's goal of 2 million and helped earn $6,000 for the Next Step Foundation to combat food insecurity.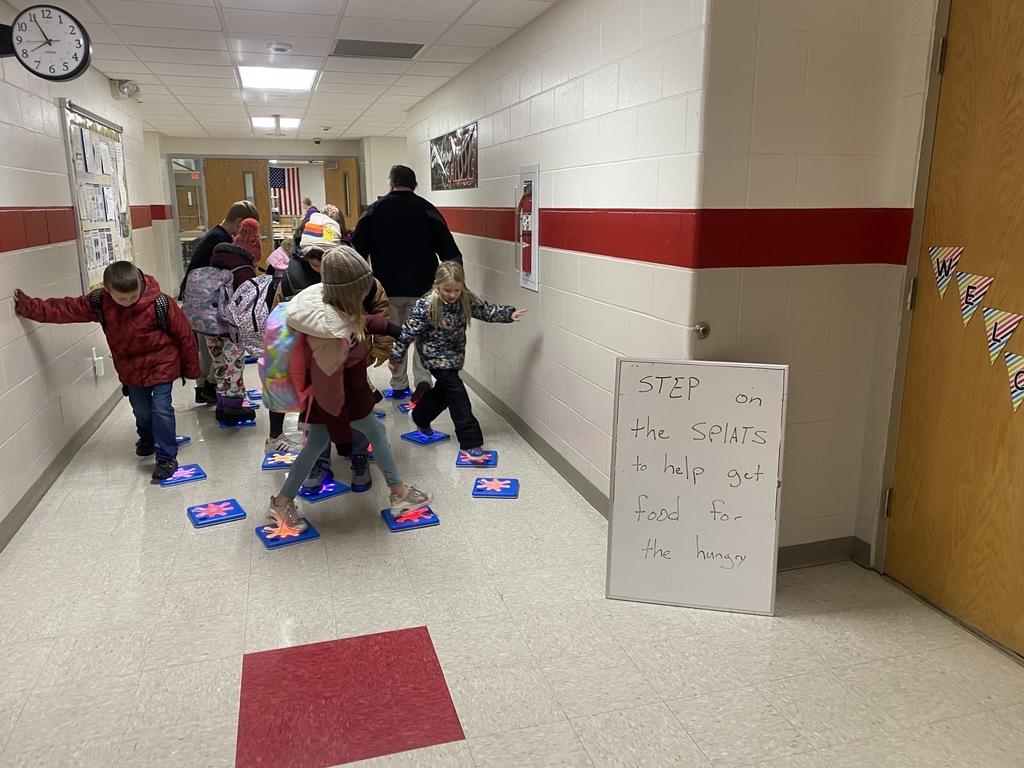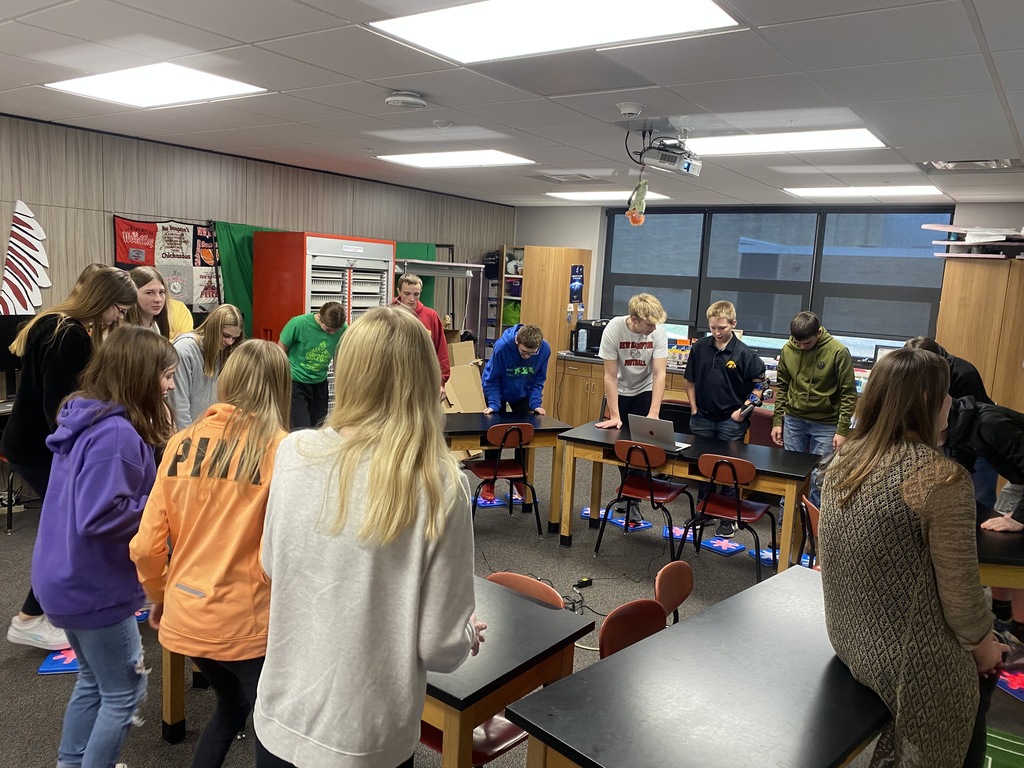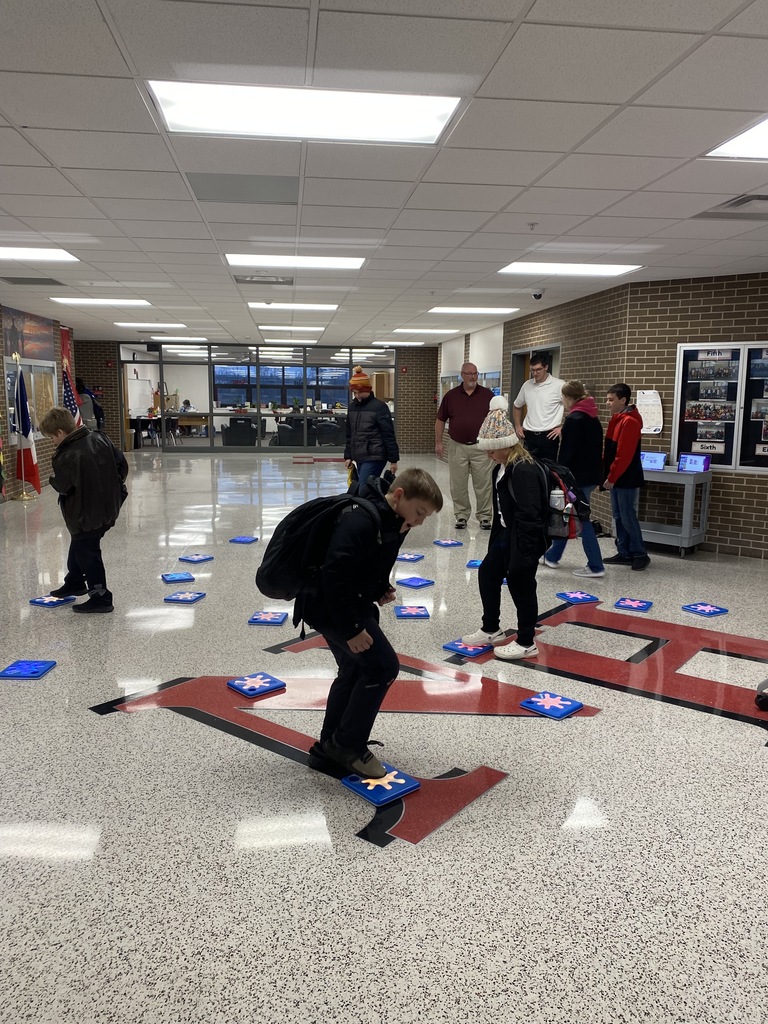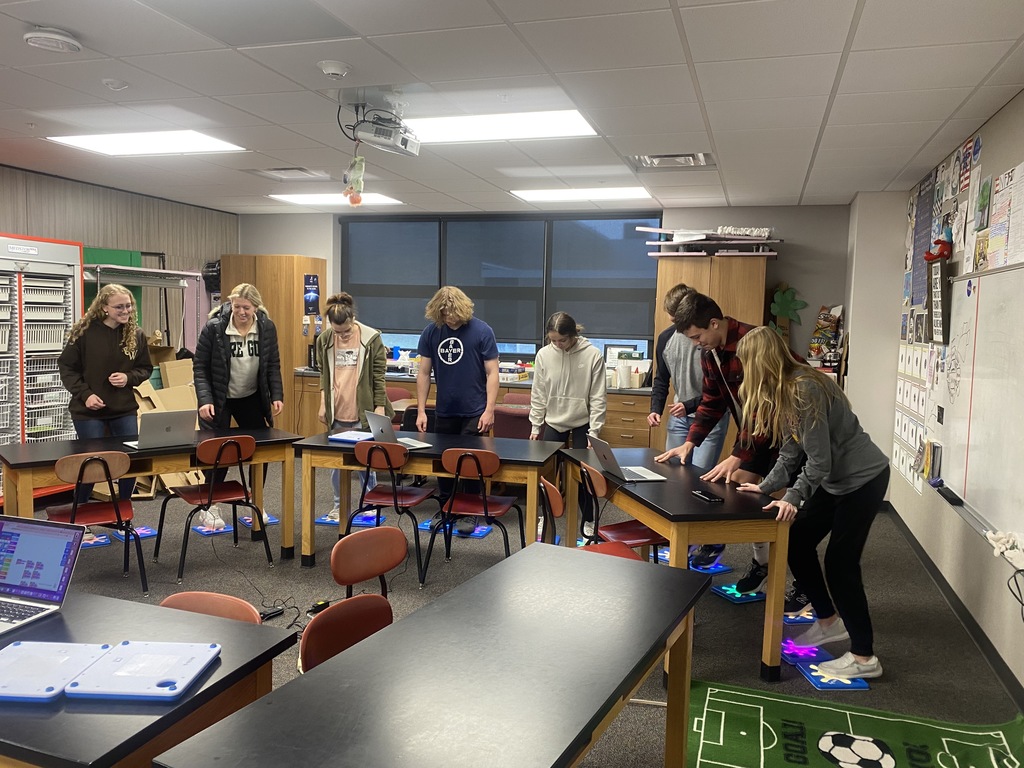 4th graders celebrated their 2nd quarter TRIBE celebration at Crystal Ball Roller Rink! Thank you Dixie for letting us skate today!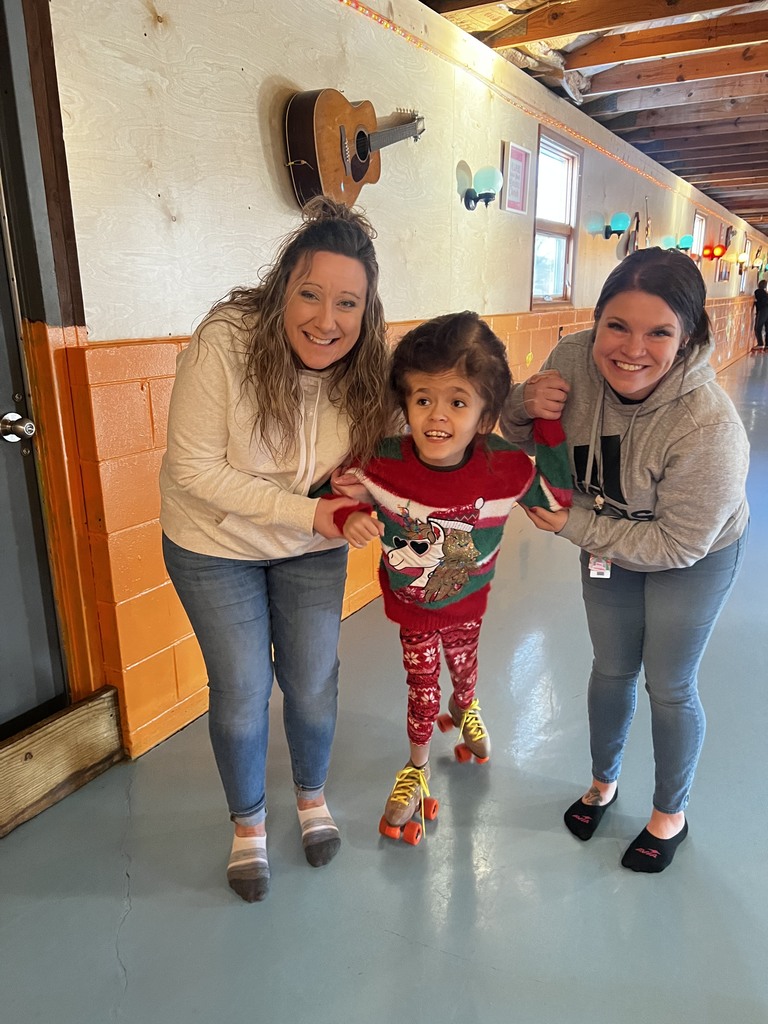 Congratulations to our December TRIBE Students of the Month. From left to right: Grayson Bernard (K), Zachary Kennedy (2nd), Lexus Wiemann (1st ), Charly Xajpot (3rd), and Kipp Sheets (4th). Missing from the photo is our Preschool TRIBE student of the month-Pedro Vega.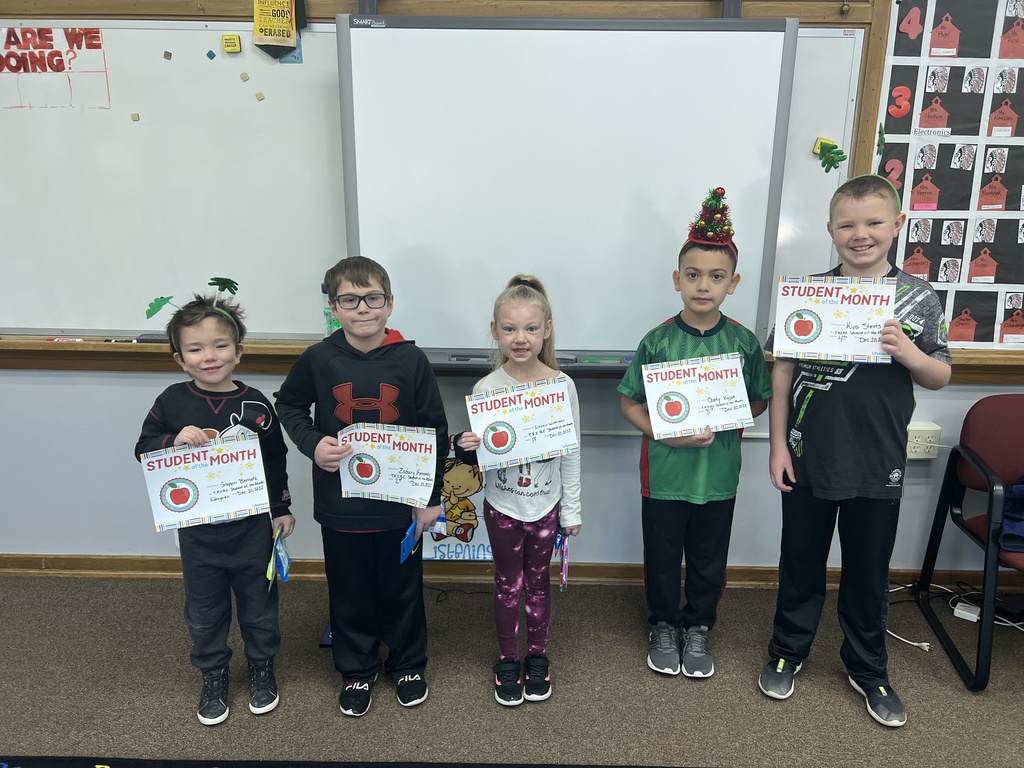 Good luck to the girls basketball team! The varsity Girls basketball game will start at 6 pm tonight vs. Charles City at Charles City High School. Go Chickasaws!!