Mrs. K's Preschool Class has been reading lots of different versions of the classic Gingerbread Man story, and they even created one of their own! Please enjoy!
https://youtu.be/6-D2LRIOhLU

Second graders enjoyed a Zoom visit from the Grinch on Grinch Day this past Wednesday!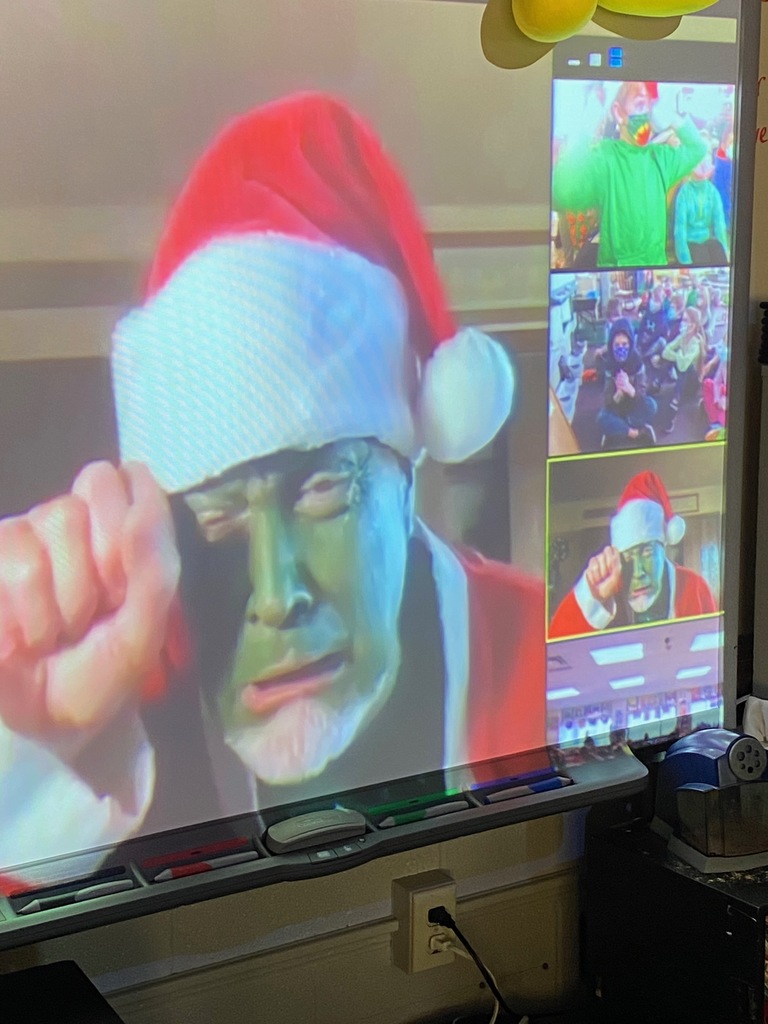 Mrs. Schmitt's 7th Grade FCS (Family & Consumer Science) Class is learning about Prep Term Vocabulary. They had a competition with two teams. She would describe a prep term and they had to figure out what the vocabulary word was and then spell it. It was called "Spell" My Feet Activity. An example: It is located on the top of your oven and burns very bright. It is used to brown or toast food. Answer: Broiler.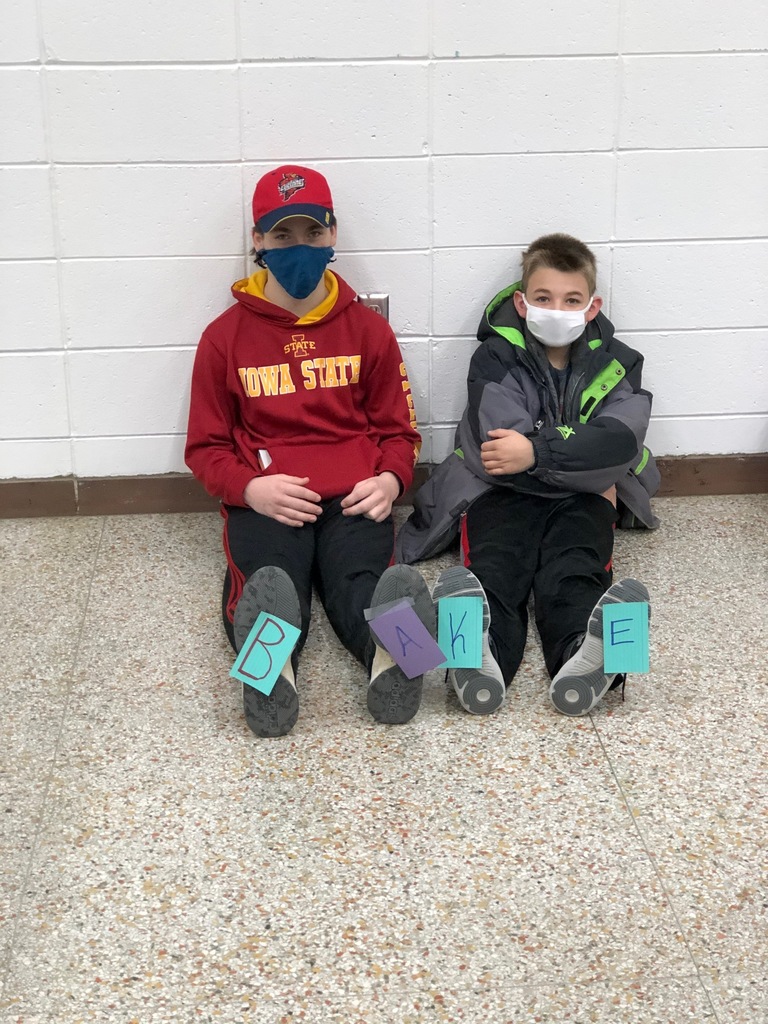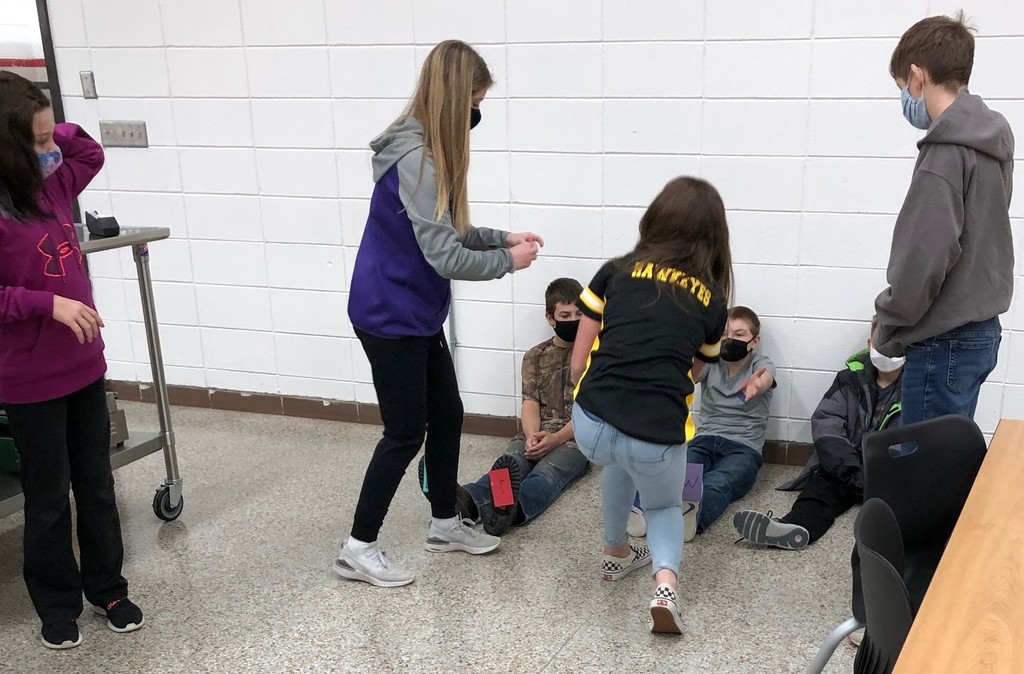 Iowa Big North students in the Teen2Teen initiative are meeting with freshman discussing opportunities in high school and how to be involved. Working on building connections between freshman and upperclassman.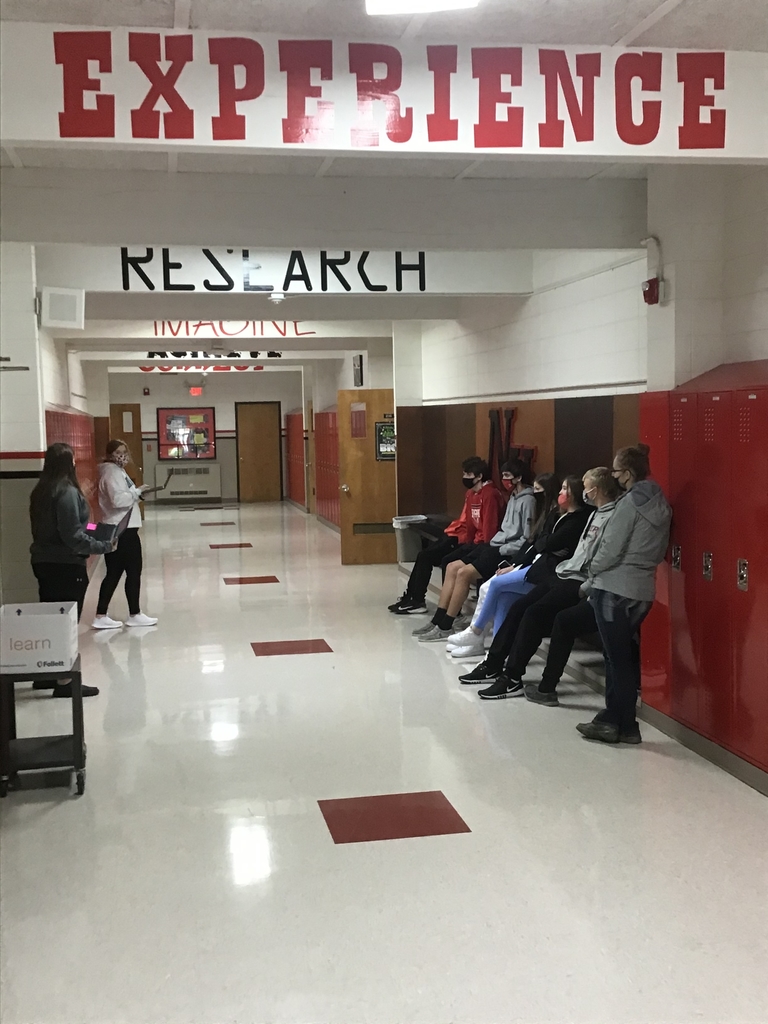 Mrs. Hoskins' third graders have been working very hard on their Global Ambassador projects with Mrs. Throndson and Mrs. Hoskins. Students explored different topics affecting the world. They then choose a topic that interested them. The next step was to research their topics. Each group then created a video to educate people about their topics. Here are the amazing videos the students created!
https://youtube.com/playlist?list=PL8v687695_TGcEU1kECnyzYEwDAAIXNUn

A couple 6th graders got into Grinch Day today for the holiday fun!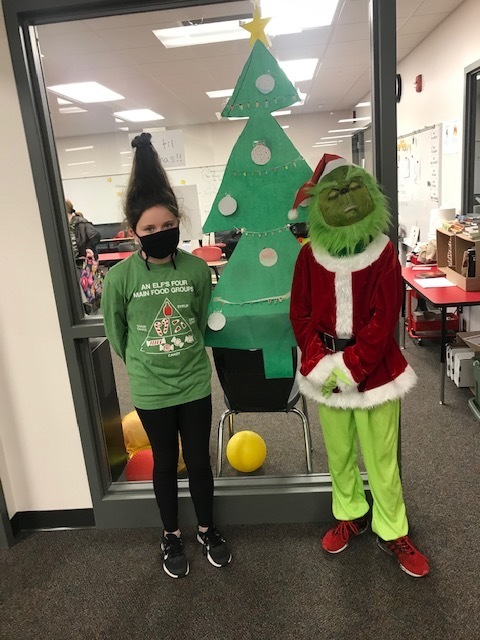 Foods One students making cake without a recipe. It was a learning lab on the importance of measuring, correct ingredients, and following a recipe. "Most of them turned out to be edible!" said Mrs. Schmitt (FCS teacher)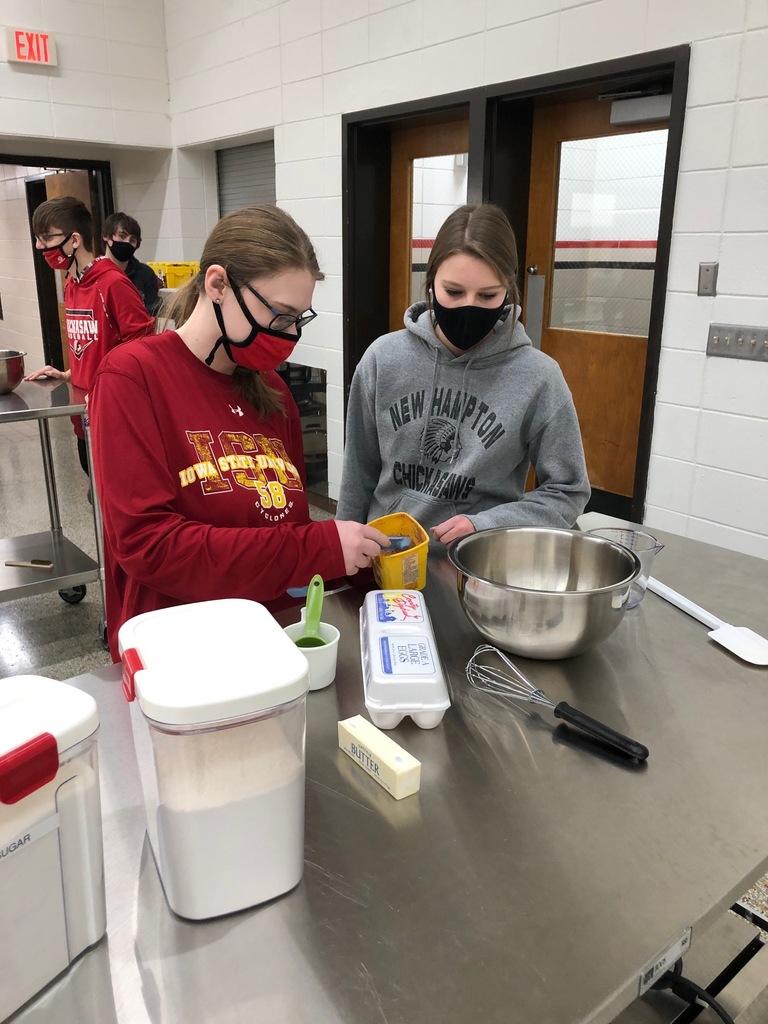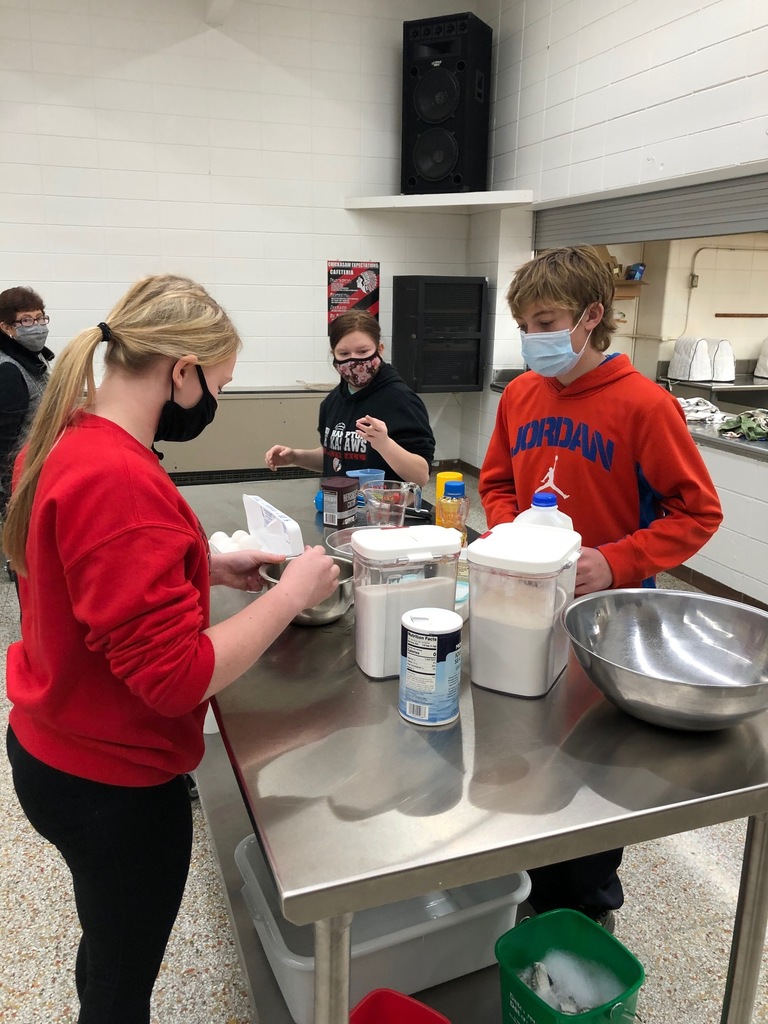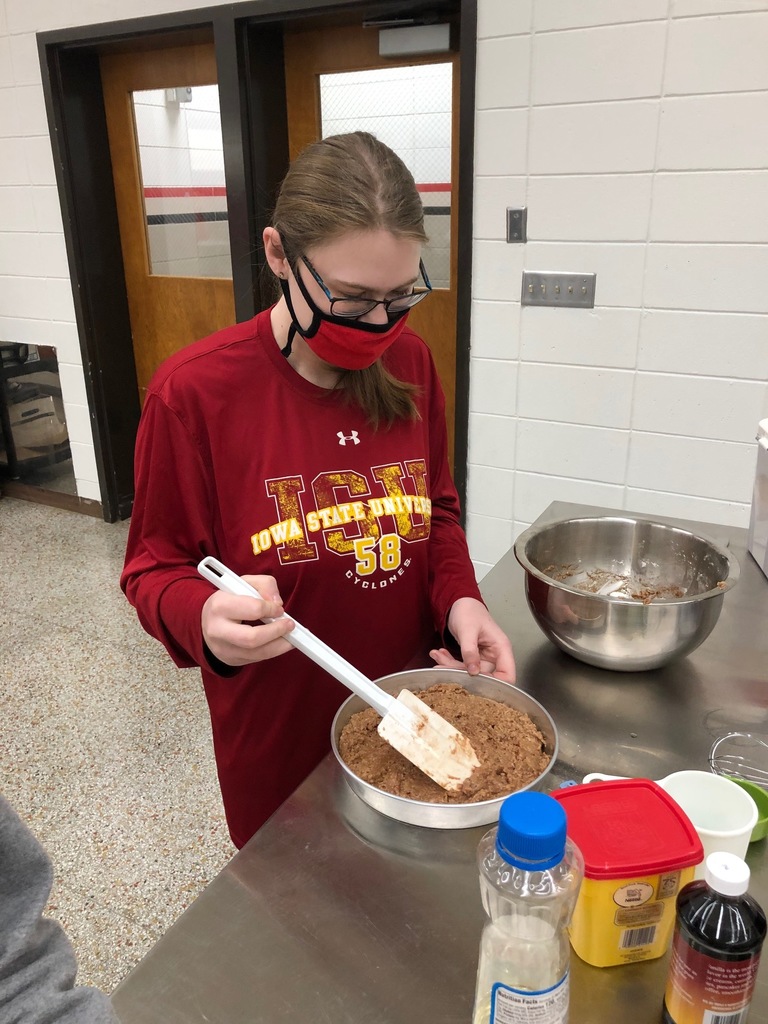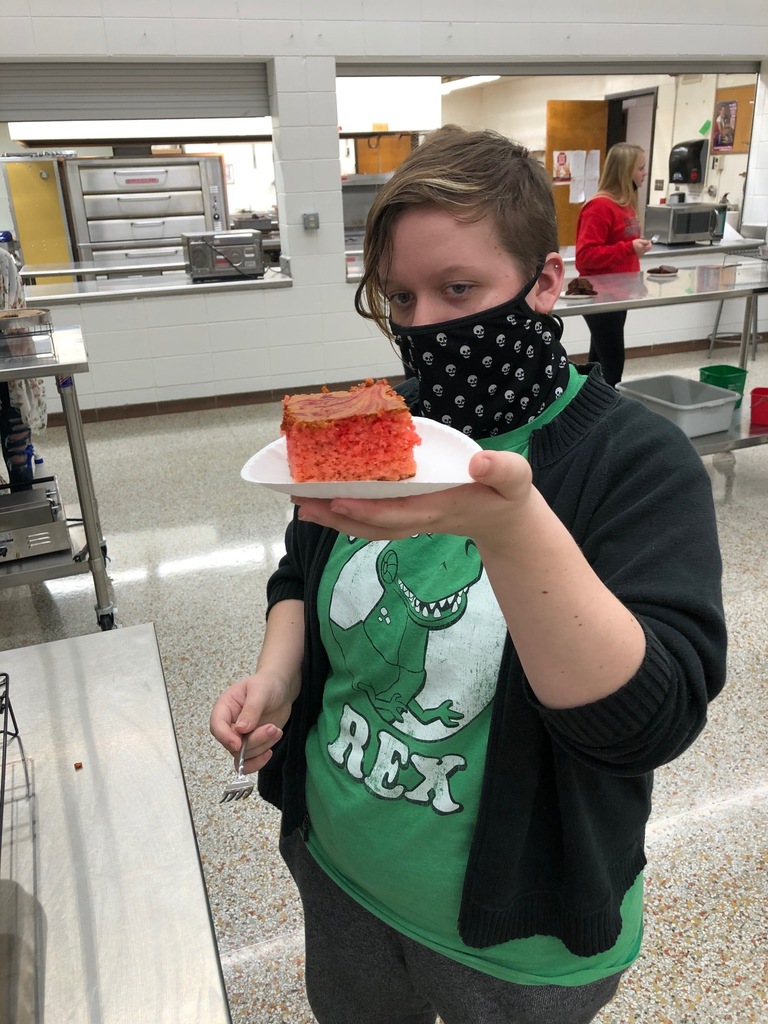 Second graders have been studying Holidays Around The World. One of the countries that we have been visiting this week is Germany. We learned the tradition of the Christmas tree or Tannenbaum comes from Germany. Today, students completed a STEM assignment where they needed to work together to create a tool that they could use to stack Solo cups in the shape of a Christmas tree. They were given paper, pipe cleaners, and rubber bands. They had 7 minutes to create their tool and 10 minutes to build their trees.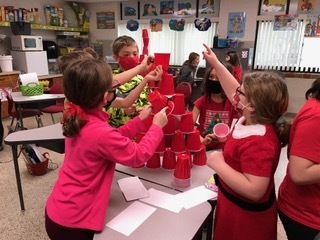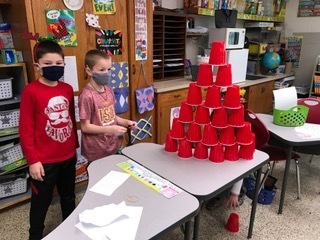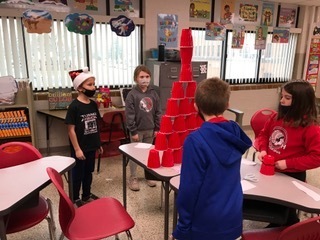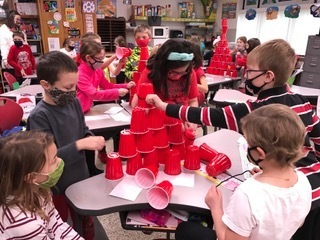 These third graders had an amazing debate today. As we continue to work on our Global Ambassador project, we watched all the videos students created on their projects. The students voted for two projects to look more into. The two groups then debated why the class should pick their topic. They debated over 20 minutes with so many great points. #NHtribe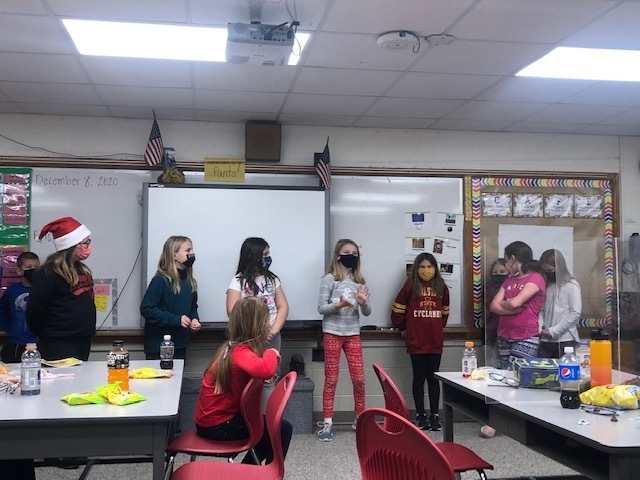 Congratulations to the New Hampton Dance Team on their 1st place finish in Class IV Hip Hop at the Iowa State Dance Team Championships. Congratulations to Natalie Marr on her division 1 solo. We hope to recognize these students at a later winter activity.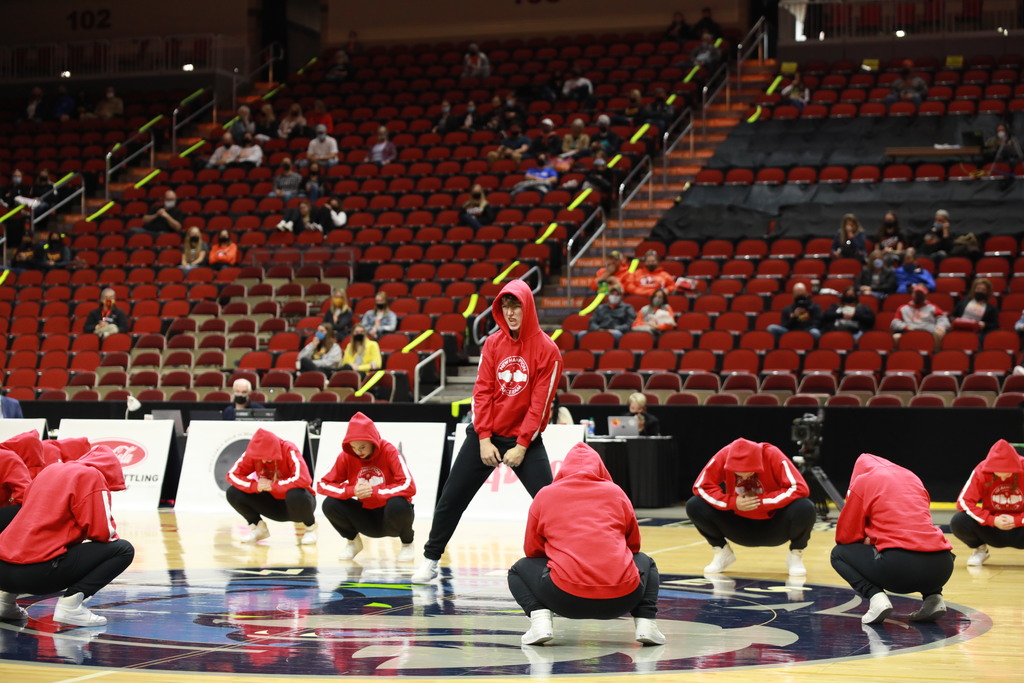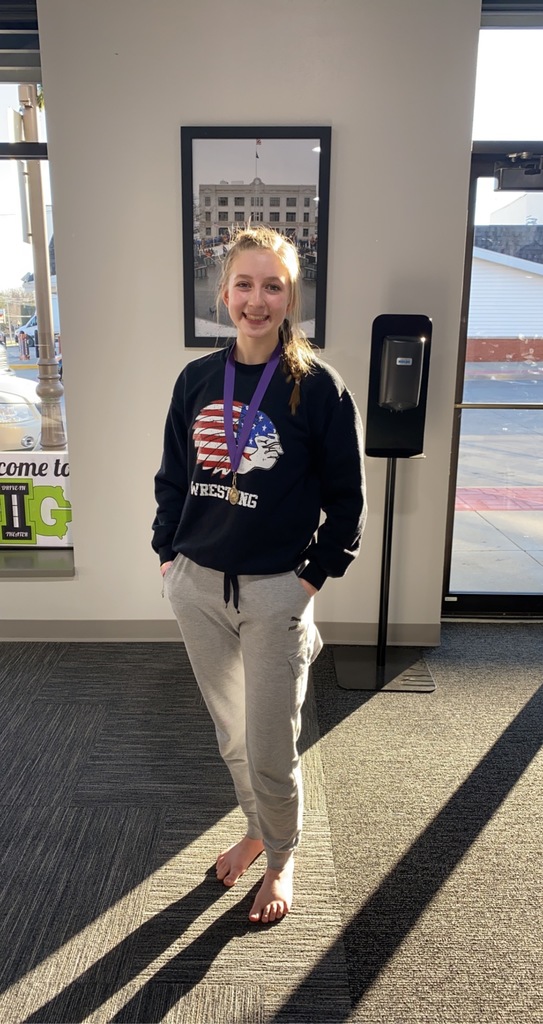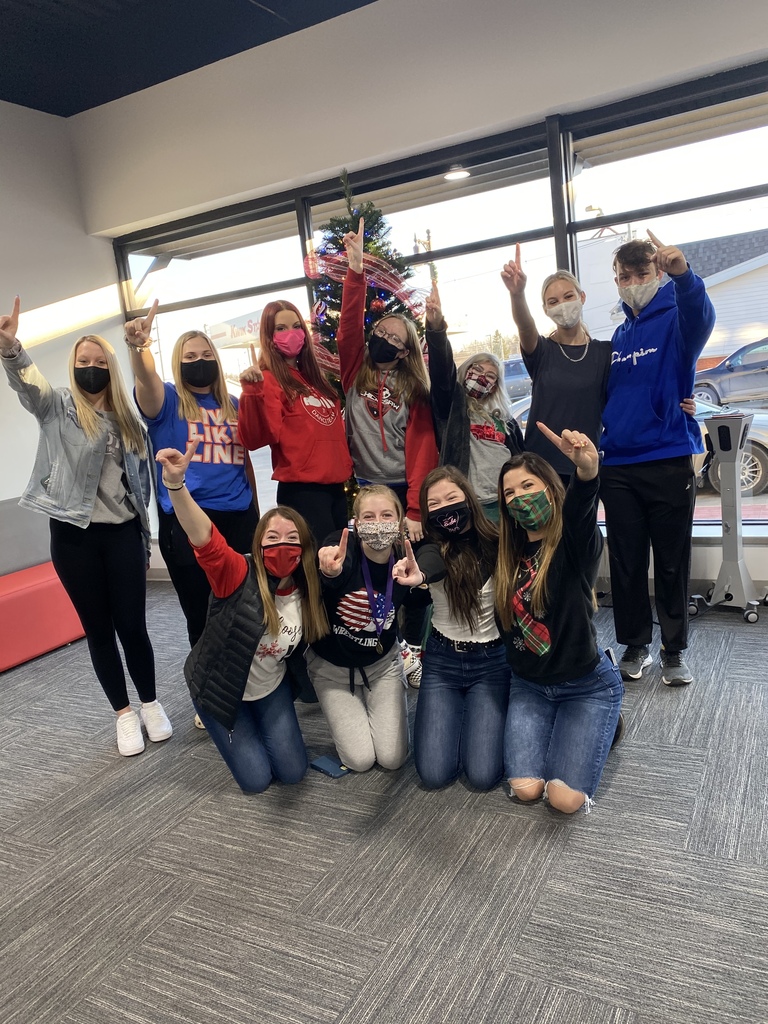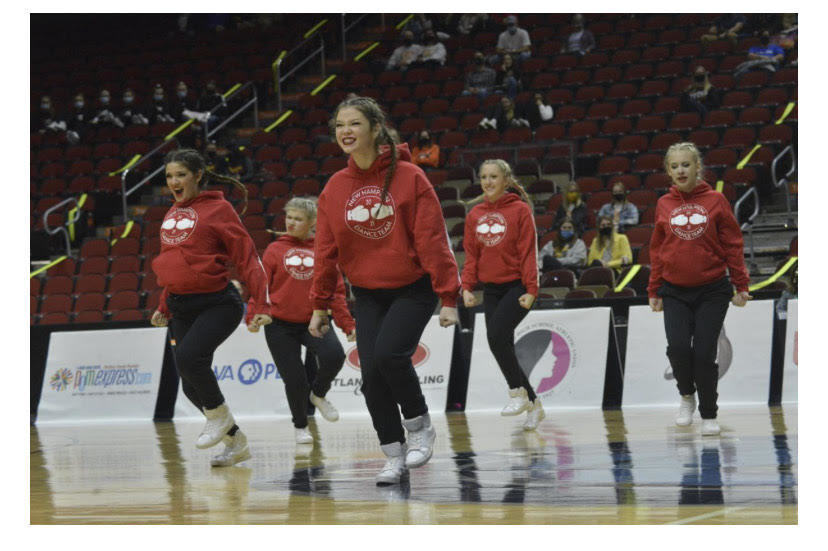 The High School is organizing some fun for staff and students during the month of December. Some dress up days between now and break. Here they are: Wednesday, Dec. 9 - "Grinch Day" - wear green Thursday, Dec. 10 - "Flannel Day" - wear flannel Tuesday, Dec. 15 - "Happy Holidays" - wear Red, White, Green Friday, Dec. 18 - "Stocking Day" - wear Festive Socks Monday, Dec. 21 - "Tree Topper Day" - wear Holiday Headgear Tuesday, Dec. 22 - "Ugly Sweater Day"

We look forward to our first home wrestling meet with Decorah. Our rosters for each team tonight can be viewed with the following url: t.ly/mpC3 Only spectators with tickets issued from the athletes will be able to attend in person. Masks are required at all times and all food and drink must be kept in the cafeteria. Tonight's live stream will begin at 6 pm. at the following:
https://youtu.be/jfejXptS2ts

Yearbook staffers arrive to school early as they work on yearbook pages for the Distance Doesn't Define Us 2020-21 Yearbook. Dedication and volunteering of time make for great records of NHHS history! Purchase Yearbooks online or through the high school office for $55. #NHtribe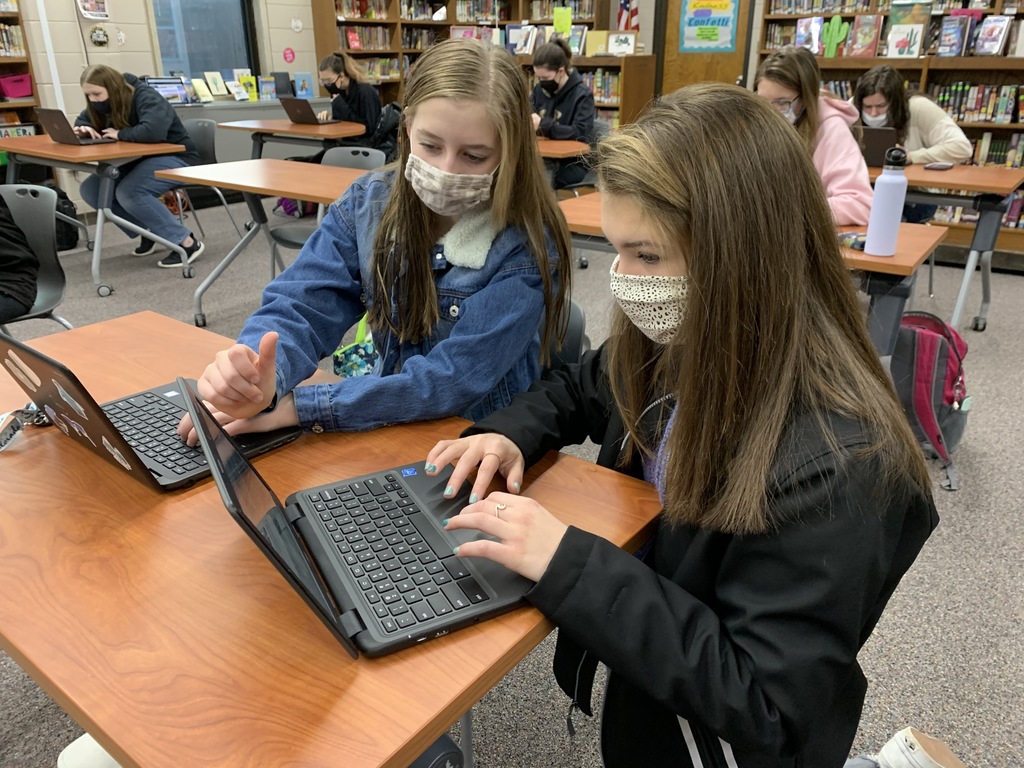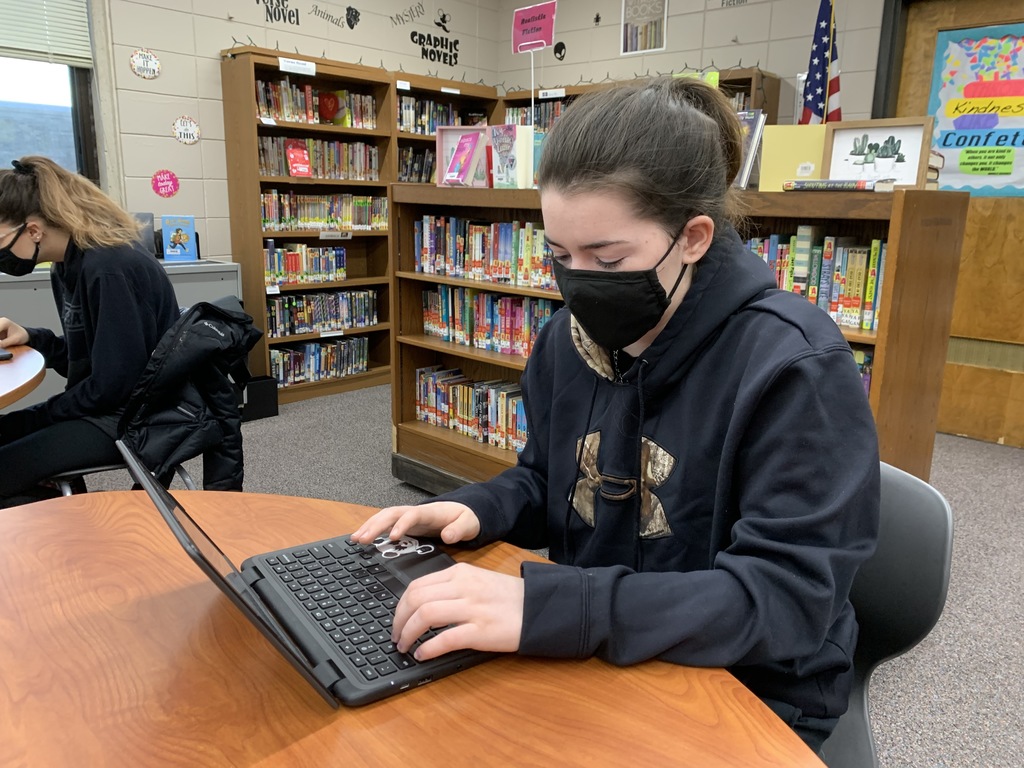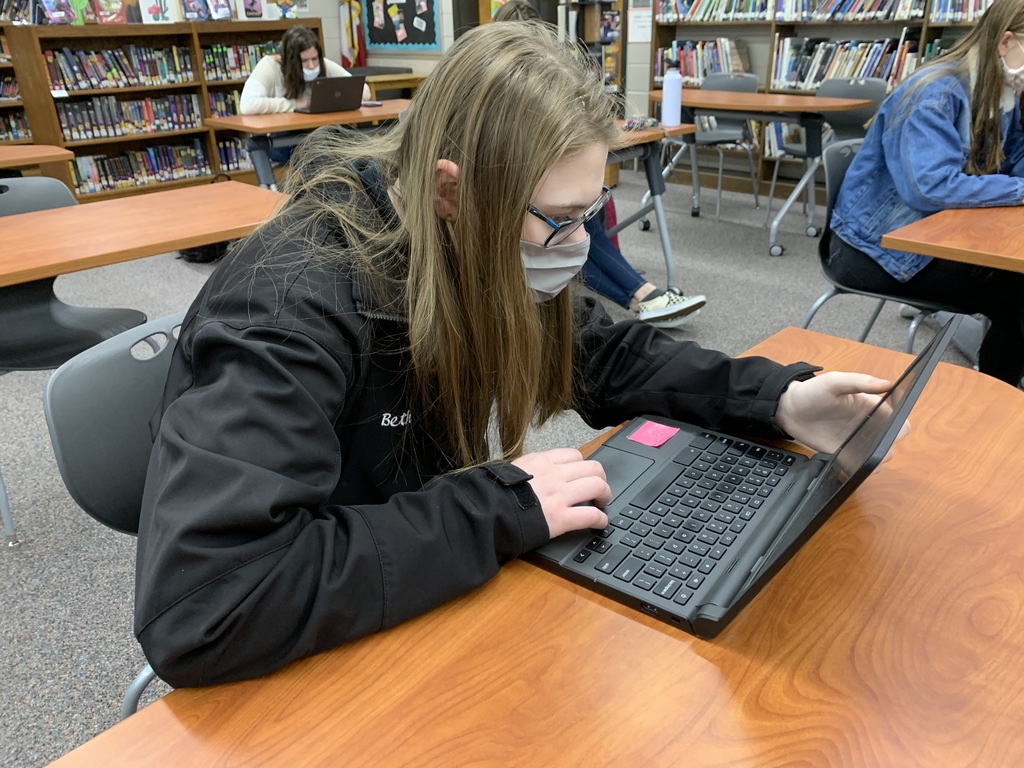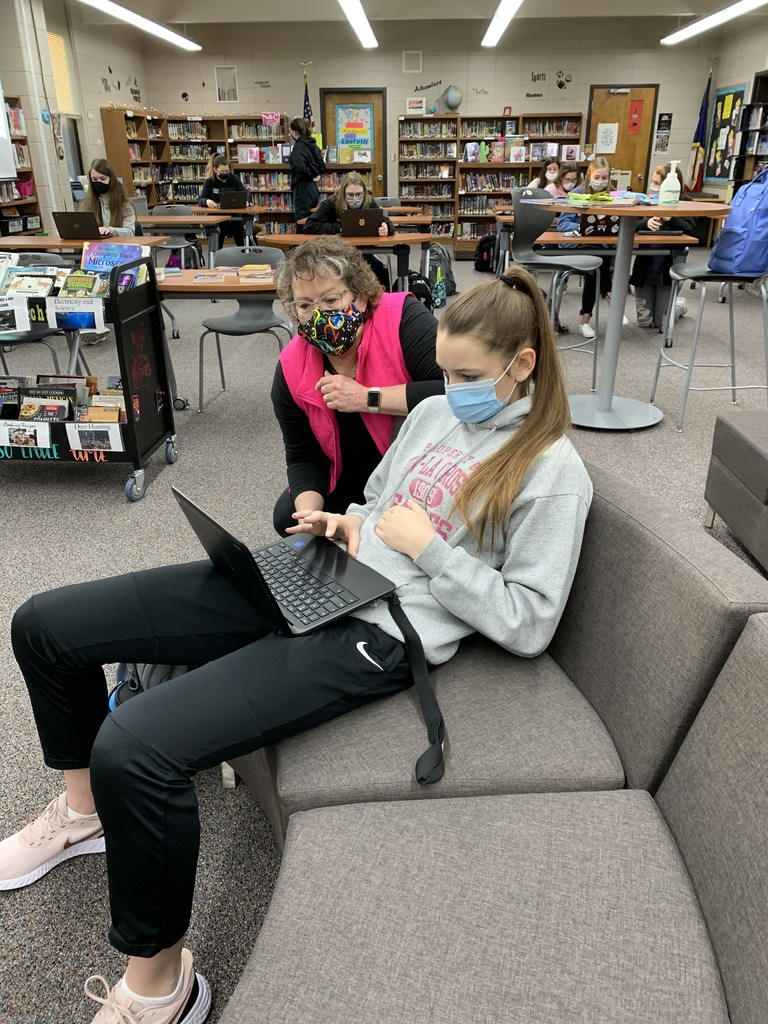 Here is a direct link to our JV/Girls/Varsity wrestling meet we will be broadcasting on 12/3 versus Decorah. Due to the governor's proclamation, each wrestler is given only two tickets to allow guests. You may follow on Trackwrestling or our live feed:
https://youtu.be/jfejXptS2ts

Reading with my Gnomies!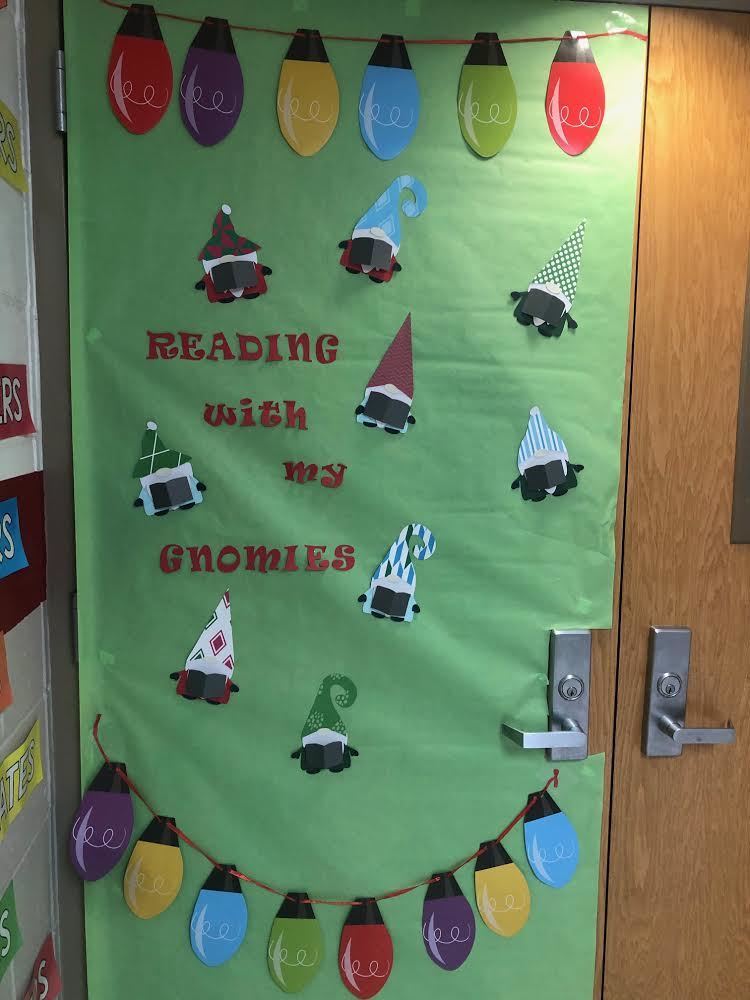 Students are learning about series and characters in kindergarten. #NHtribe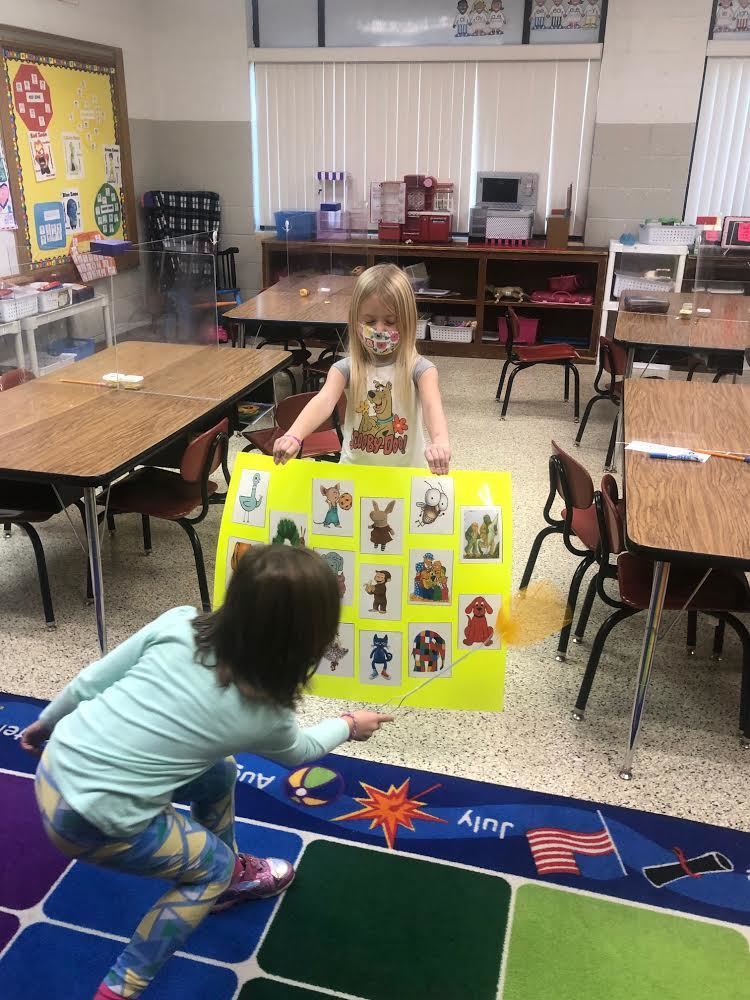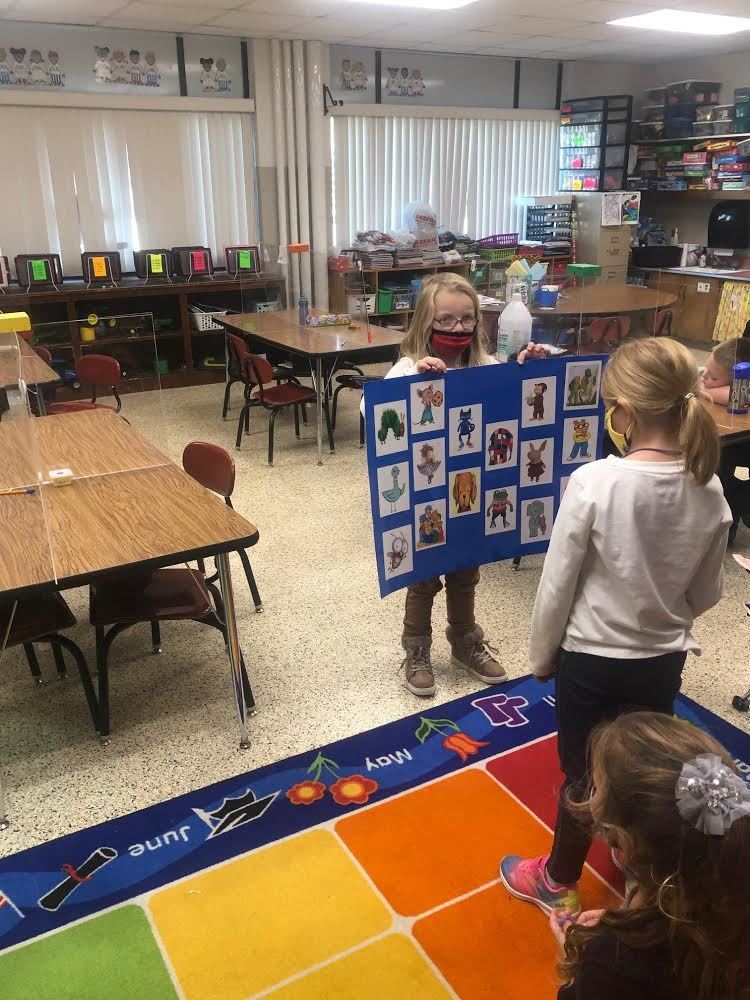 5th grade math students are working on figuring tax with an Amazon shopping activity. Each student had $500 to spend.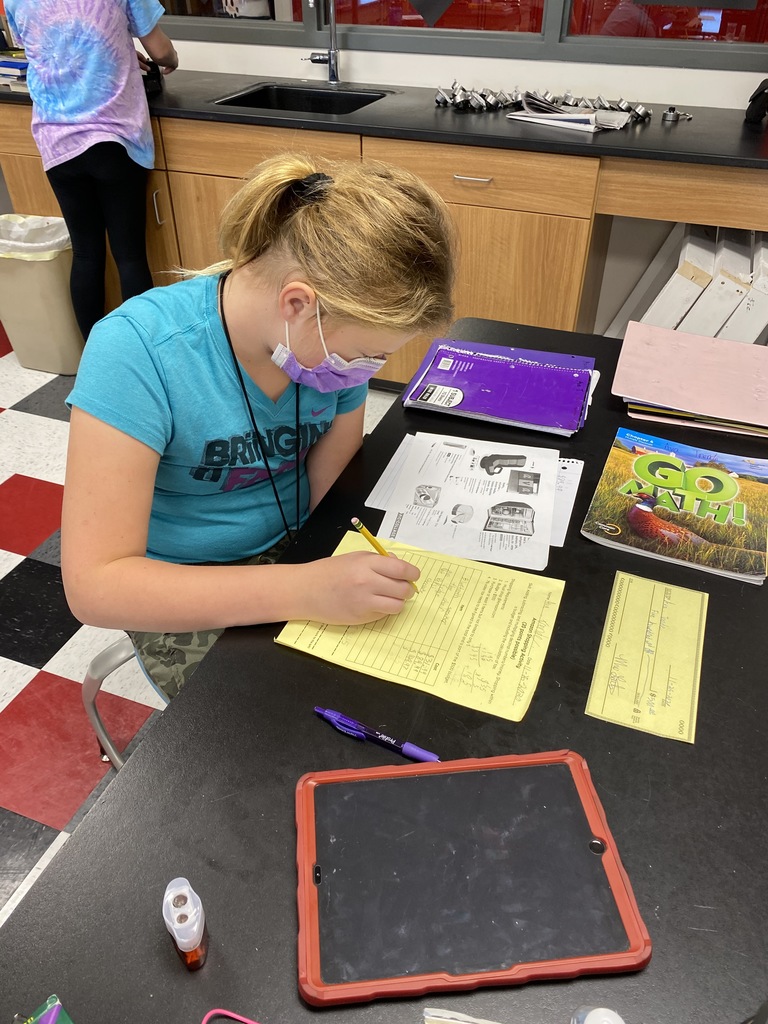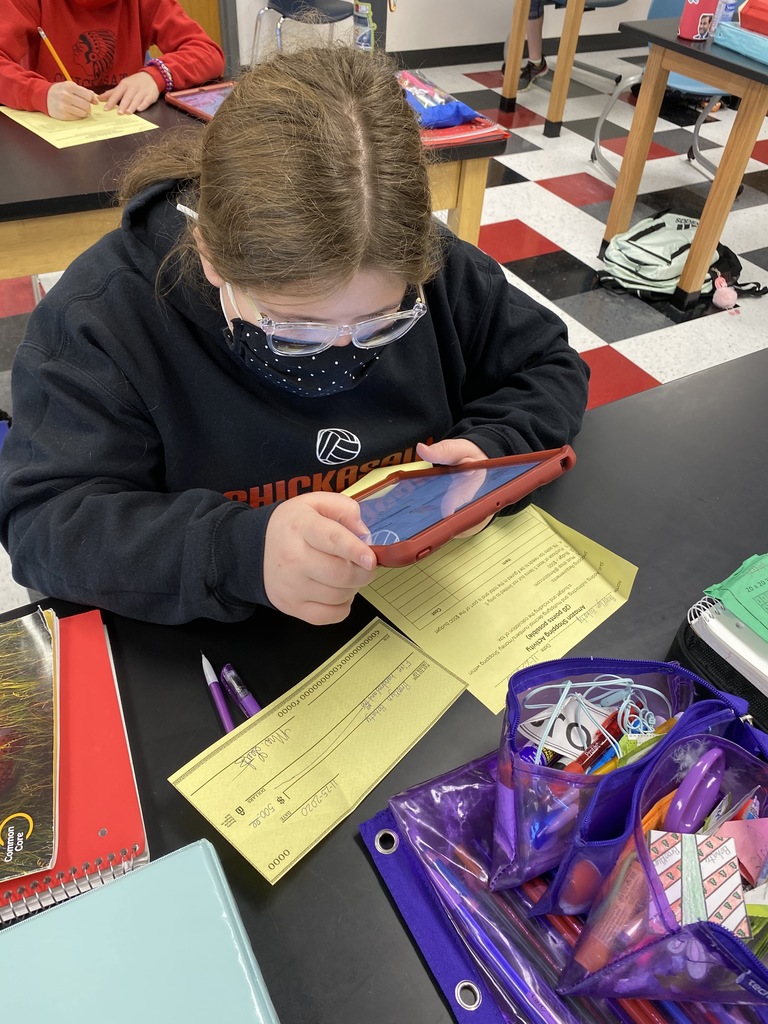 Congratulations to Emma Rosonke for signing to play volleyball at Ellsworth Community College next year! Best of luck!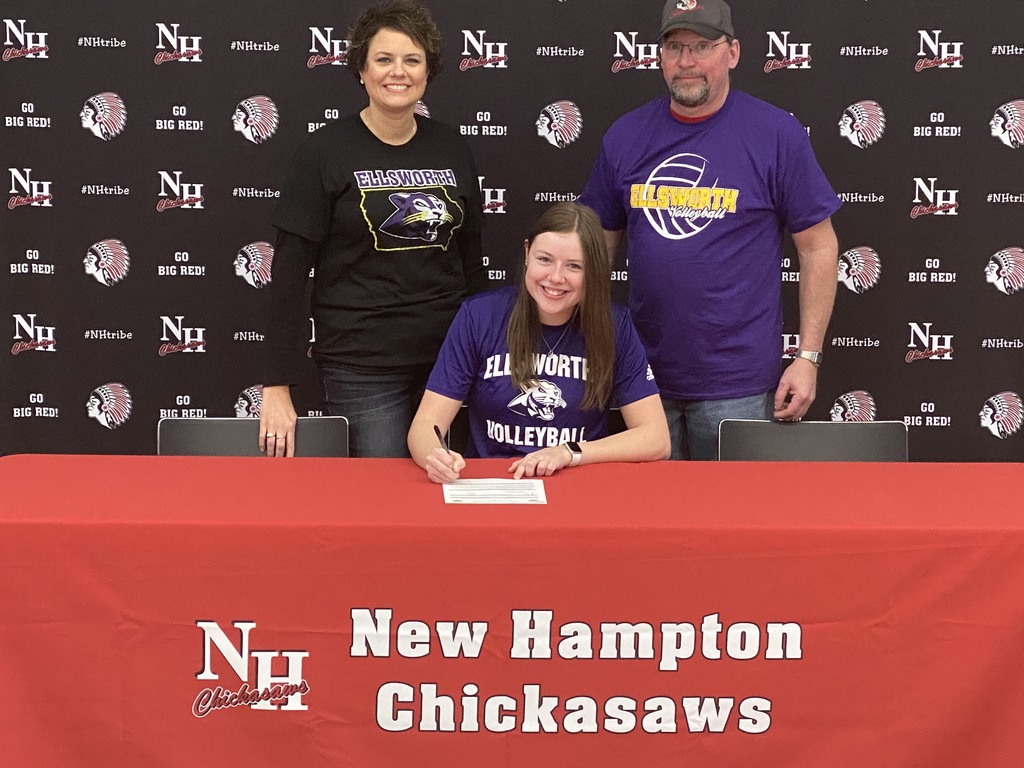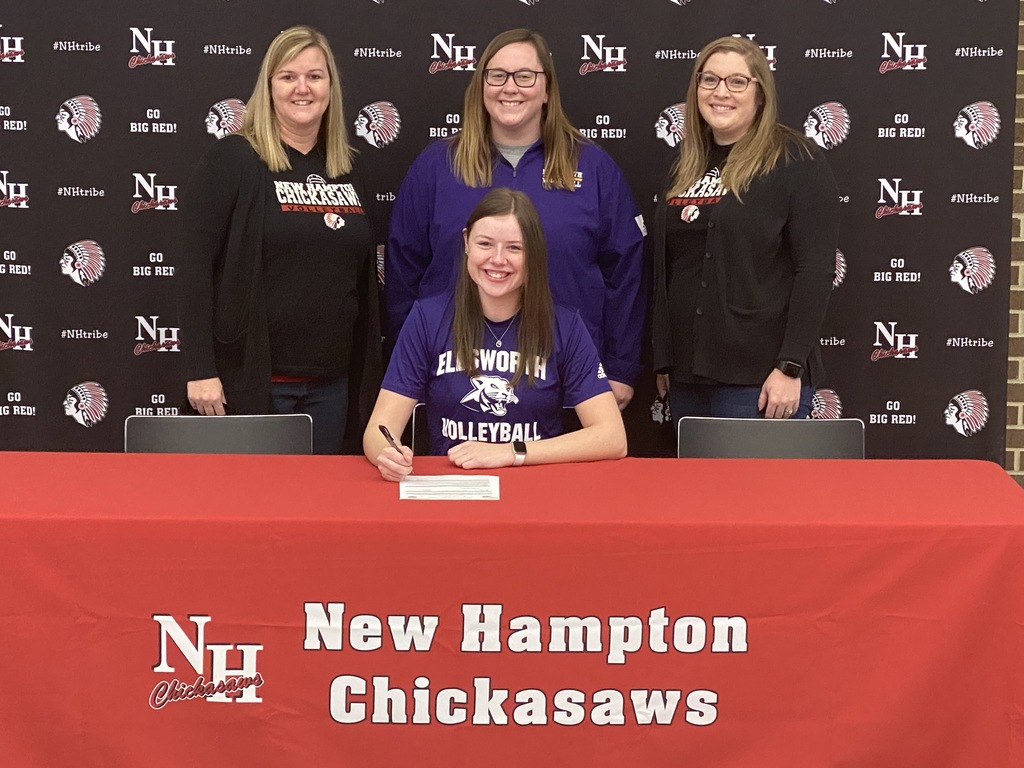 Elementary is organizing some fun for staff and students during the month of December. Printed calendars should be brought home by elementary students by December 2 for dress up days to begin Monday, December 7. Hope to see many students, staff, and hopefully the community join in the fun!